Q. Are you compliant?
Yes! We take all steps to be compliant with applicable regulations governing the content of our sites.
We take that a step further with our Compliance Guarantee: If any content is found to not be in compliance, we will remove or change content on all of our customers' sites to be compliant as soon as possible so that you don't have to worry. We're continually updating your website so you don't have to.
Q. I already have a domain. Can I use it?
If you already have a domain, you can use it for your GetOiling website. Enter your domain name on the signup page and we'll be in touch after you sign up to help you get it connected.
Q. What texting options does GetOiling offer?
There are two options for sending texts to your contacts with GetOiling, so you can choose your level of capability:
Included with every plan, GetOiling enables you to send texts from a central, shared number. People cannot reply to your messages directly, but every text includes your mobile number so they can text or call you back on your mobile phone.


The 2-way texting add-on is available as well. There is a small fee for this optional service, which includes the following:

Your own business phone number
Ability to receive as well as send texts from your business phone number
Text-in campaigns. For example, you could set it up so that people text in the keyword OILS to your business number, and then they automatically get one or more campaigns sent to them.
Text-in vault access. For example, you could set it up so that people text in the keyword RECIPES to your business number, then they automatically are added to one or more vaults in your member area and sent whatever campaign or campaigns you'd like in reply.
Unlimited incoming texts
Unlimited 1:1 texting using the Chat feature (texts sent from the contact manager or via campaigns use credits)
Unlimited inbound and outbound calling with your business phone number
Works on computers, tablets, and smartphones, no separate app download needed
With both options, GetOiling's text feature allows you to send campaigns by text and/or email, personalize messages in bulk, schedule messages in advance, send animated images via text, and automatically shorten links so you can see who clicks links.
For picture messages, up to 10 pictures can be sent on a single text for the same marketing credits as a single picture. Sending animated GIFs is supported as well, but may not be supported by all receiving devices.
Q. Do you have any sample sites?
Yes! Click the links below to see demo sites. The sites below are what the built-in templates look like. The website page builder allows you to create completely custom websites to allow you to create your personal brand online. Please see the customers question on this FAQ page for example custom sites.
Q. How does my GetOiling website, meeting, and marketing system benefit me?
Organize your contacts and let us do the follow-up for you by email, text, or picture message.
We're your personal assistant with our follow-up plans that remind you of your to-do items to help you build your relationships and team.
Rate your contacts from 1-5 and let the automatic follow-up assistant tell you who to reach out to next, based on how high you rate each contact.
Send email, text, and/or picture message (MMS) newsletters and blog posts to your contact list whenever you choose. Or schedule them in advance so you can prepare all your marketing materials for the month up front, and then sit back and let GetOiling send them out on your chosen schedule.
Build personal relationships by meeting face-to-face online with built-in Zoom video conferencing.
Import your contacts from the corporate back office to save data entry and keep your contact list up to date.
Your website is your online business card, education, and sign-up tool.
Set up your web presence in 5 minutes with your name, contact information, photo, story, and social media sites like Facebook and Twitter.
Easy prospect sign-up. Your distributor number is filled out so prospects can sign up without having your number.
Help grow your organization by providing a website for your brand partners. Your new sign-up gets 50% off their first month. You get a credit equal to 50% of their first month.
More time to work on your business. We're constantly updating the site so you don't have to worry about content or compliance.
Tailor the content to your needs by selecting a product theme, such as toxin-free living.
Keep your visitors coming back: blog posts from your favorite blog automatically show on your website, and you can write your own blog posts. Available on some plans only.
Use the Events RSVP system to make managing events easier. Share your events by posting them on your website, email invitations to your events, and let people RSVP right on your website. Track to-do items for your events to get reminded about tasks before and after events. Accept payments for your events online if you use the PayPal "buy now" button.
Visitors are shown links to online resources that guide them in their oiling journey.
Flexibility to change plans, contact info, and product themes at any time. We will grow with you as your business grows.
30 day "love your system" money back guarantee. Try us out without any risk! Learn more.
See website traffic by integrating a third party tool such as Google Analytics, available on some plans.
We are hosted by Liquid Web, who handles over 500 billion page requests per year, so you can be confident your site will be up and available for you and your visitors when they are.
We have an easy to use, robust contact manager with powerful segmentation capabilities. Industry-standard contact information is tracked along with membership anniversary date (so we can send you a reminder) and their member number. You can get contacts into your contact manager by entering them manually or importing contacts from the corporate back office. Also, when visitors contact you on your website, we capture their information and enter a contact record in your contact manager and automatically add them to an automatic email campaign to follow up for you.
In addition, the contact manager offers tagging so you can segment your contacts. You may assign any arbitrary tags you choose to any contact. For example, "Financial Freedom", "Came to Class", "Crossline", "Silver", and "My Leaders" are some ideas. You can filter contacts by contact information and tags, then send all matching contacts an email, text or picture message or add a follow-up plan or automated marketing campaign. When you import contacts, you may also assign a tag to imported contacts. This lets you import multiple lists from other tools while retaining the ability to send to that list after being imported into GetOiling.
We also have a variety of pre-written automatic emails that we send to your contacts on your behalf, by email, text, or picture message.
Email opens, link clicks, and email delivery status are tracked as well for emails you send a contact, which you can see inside your contact manager. You may add to-do items to any individual contact as well and optionally establish due dates on each one. You'll be sent a daily reminder and contact activity email about to-do items with due dates on the day a task is due along with activity from your contacts on the previous day. An email will not be sent to you if you don't have any to-do items or contact activity. The daily contact activity email contains a link to go directly to the contact in your contact manager so you can see what they did and take action if you'd like, such as contacting them.
You may also automate reminding yourself of your to-do items by creating one or more "follow-up plans". A follow-up plan is a series of to-do items that you want to do on specific days after you add a follow-up plan to a contact. For example, if you'd like to remind yourself to call the contact after 8 days, 30 days, and 60 days, send them a care package on day 45, etc., you can create these follow-up plans and apply them to your contacts. When you mark your to-do item as done, it automatically shows up in the contact's Past Actions, which is a history of actions on their record.
If you frequently send the same messages, we also offer Saved Replies. A Saved Reply is an email response that you can just choose from a menu rather than writing it out. For example, if you often email "Hi, I'm wondering if you have time to get together this week. What day and time work for you?" then you could save that in a Saved Reply and never have to type it again.
You can manually email, text, or picture message your contacts, which then shows in your contact manager along with the message you sent. If you have done something that GetOiling cannot capture, such as mailing a care package, you can record that you did that by creating a Past Action and noting what you did.
You may also choose your default marketing campaign to automatically send to new web leads per country. This means you'll be sending your prospects information relevant to and compliant in their market.
We also comply with spam laws. All our emails have opt-out links. Anybody who reports an email as spam is removed immediately from receiving future emails. Recipients of texts or picture messages may opt out of all future text or picture messages by replying STOP and can resume at any time by replying START.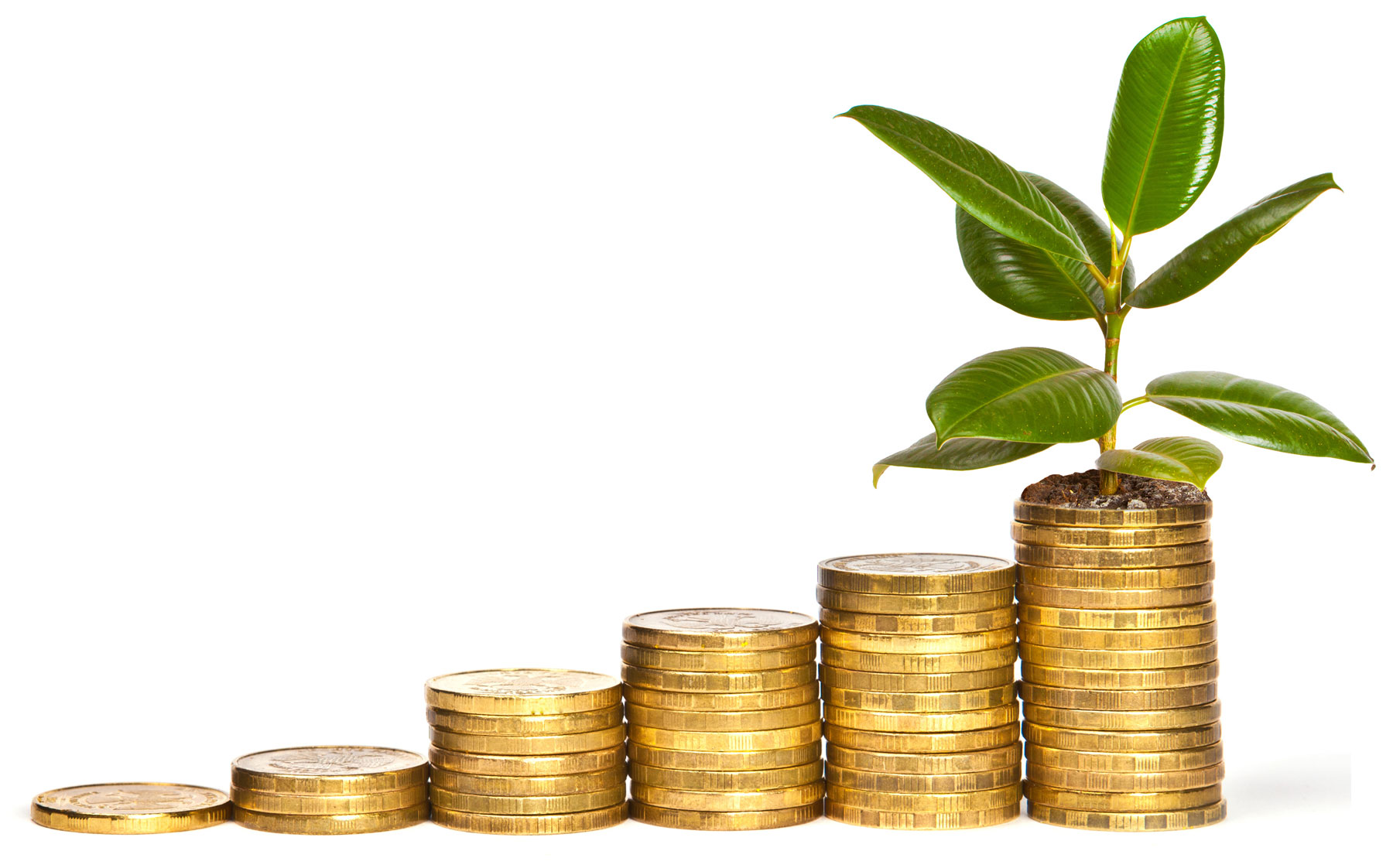 Q. How can I know what's happening with my GetOiling system?
Built-in analytics allows you to track views, new leads, email delivery, open, and click through rates, text message delivery, your own personal activity like sending emails, and more. See how your activities cause visitors to go to your site, and be able to see what individual contacts are doing.
More analytics details and a longer time frame are available with upgraded GetOiling plans. Seed and Starter offer summary graphs showing counts. Basic and higher offer detailed graphs of activity by day as well as details of bulk email delivery, open, and click through rates, and text message delivery rates. Premium and higher offer landing page conversion analysis so you can see which landing pages are the most successful in capturing new leads. Pro and Diamond offer longer historical time frames. On Premium and higher, you can also incorporate third party analytics tools and other useful tools like the Facebook pixel to help determine your conversion rates from posts and paid ads.
Basic, Premium, & higher plan example graph:

Seed and Starter plan example graph:

Q. I don't have a domain, but I want one. How do I do that?
If you don't have a domain but want one, we'll take care of all the details so you don't have to. Email hosting for up to two addresses is included from us if you'd like. If you get a domain, someone will be in touch within a couple of business days using the email address you provided during sign-up to get started.
Q. What does the brand partner page look like?
View a sample brand partner page. The Brand Partner page explains the business opportunity in an easy-to-understand way.
Q. Do you have an app?
Yes! We have a phone and tablet app for both Apple and Android devices. Not only that, but both you AND your contacts can use it.
When you use it, you can manage your GetOiling system on-the-go to perform tasks like sending bulk emails, working your to-do list, setting up your website, and more. You can also interact in your member area.
When your contacts use it, they can interact in the vaults in your member area. This allows them to comment on discussions or make posts, watch your training, and access your resource pages that you've given them permission to see. It's like having your own private Facebook app, but it's for you.
Q. What is GetOiling's product design philosophy?
At GetOiling, we believe in creating quality products handcrafted from our years of software and web development expertise. GetOiling is a great product and we charge for it. Our customers can know GetOiling has the incentive to continually make our websites better without fearing that we'll be gone tomorrow. We've been around since 2015 and are here for the long-term.
Our quality standards include simplicity, power, and elegance. We want you and your visitors' every experience with GetOiling to be simple to understand and use, deliver powerful features and value, and look and perform elegantly.
Q. Are your sites SEO-friendly?
Yes! Our sites are search engine friendly and will be indexed by Google and other search engines. Any content that you publish on your blog will be found and indexed as well to help your site stand out and be found.
Q. What leg builder tools do you offer?
We offer both the ability to change your sponsor and enroller numbers for the sign-up link on your main website. We also feature leg builder links, a great tool for helping build your organization.
A leg builder link allows you to provide a link to your website with the enroller and/or sponsor number of anyone you specify. You may also customize the country and product theme (healthy homes, body systems, etc.) that your site visitor will be shown and which country will be auto-selected if they choose to join as a member.
What are some ways to use these powerful links?
Helping your new brand partners. This can be useful for new brand partners in your organization who want online presentation material for sharing with new people but aren't ready to get their own GetOiling system yet. This allows you to provide a website for them that they can use that puts you or people you choose as the sponsor and/or enroller when a new person enrolls for a membership using the link. Your photo, story, and contact info shows on the website, but the sign-up link pre-fills the sponsor and enroller membership numbers you choose.
Building a "leg" in your organization. If you are building a "leg" in your organization, you can use these links to place new members under specific members in your downline.
Showing different product themes. Create links for other product themes so you can share them without switching the theme on your main site. For example, if you want to have Body Systems as your main product theme but would like to share a link to a Kids & Babies version on social media for a specific advertising campaign, you can do that.
Working with current or future members in other countries. You can also create links for signing up new members in other countries. For example, if you live in the United States but you have someone in Canada who would like to sign up, you can create a special link to your website that will direct them to the Canadian sign-up page. If you choose a different country for your link, it will also change the products to be appropriate for that country! At the same time, you can change the product theme; for example, if you live in the US and are using the Body Systems theme, you can set up a link to show the Australian Healthy Homes theme.
Q. How does blogging work?
You have a choice of two powerful blogging features. All plans allow you to write your own posts. Your own posts can include a photo as well. If you have the Basic or higher plan, posts and photos from your favorite blog can appear on your site automatically. Both your posts and outside posts can appear together, but you may choose to turn off outside posts if you only want your posts to appear.
Q. How does the referral program work?
If you refer someone, we'll credit your account for 1/2 of one month's subscription fee for the person you refer if both the person you refer and you are still active customers after the 30 day trial is over. The person you refer gets half off his or her second month (if they are paying monthly) or an extra two weeks free their first year (if they are paying annually).
Referring someone is easy. Each GetOiling website has a sign-up link that tells us who you sent to us so you can get credit for the referral. Just send your referral to your website and tell them to click the link at the bottom of your page. It's that simple!
Q. What are marketing credits?
Every plan has a certain number of marketing credits. One marketing credit is used when you send an email to a contact through our contact manager, either manually or through our automatic email marketing system. Text messages start at 15 credits per message. Picture messages (MMS) start at 40 credits per message. You can purchase add-on credit packages either on a monthly or one-time basis if you need more than your current plan offers.
Marketing credits renew every month for the amount shown above in the Pricing section. So, if you use up all your marketing credits one month, they will start over again on your monthly billing date (or on the day of the month you originally signed up when you're on an annual payment plan).
Haven't had a chance to use all your credits this month? No worries! Unused marketing credits from the previous 2 months automatically roll over to the current month.