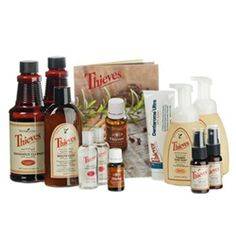 04/19/2017 08:01 PM Central
I had never in my life thought about how unhealthy food was until I had my son. He is now 15, and we have not eaten fast food in over 13 of his 15 years. I started paying attention to what we put into our bodies, I started reading labels, I learned about GMO's (genetically modified organisms). I felt that it was my responsibility to give him the best possible start in life, as well as paying attention to my husband's and my own nutrition. I stopped drinking soft drinks about 12 years ago also, so all good things. Or so I thought.
After doing all these things for my family and my health, it was quite a shock when I was diagnosed with thyroid cancer in late 2016. Okay, to be honest here, I knew something was going on in there, it is right in your neck area after all, and I would constantly be choking on food because something was blocking my throat. I didn't want to admit it, and I certainly didn't want to deal with it. But I promised my friends and family that I would be more proactive about my health and went to get it checked out. After 1 biopsy, lots of tests, more blood work than I care to remember, 3 surgeries, a round of radiation and lots of healing and laying low, here I am wondering why this happened and how I could have prevented it. Well, the simple answer is, you probably can't prevent thyroid cancer, they don't know the causes of it, whether it be family history or something environmental, the doctors only have so much information and research on it. But we can venture a guess.
Now fast forward to March 2017, when I attended a class taught by a sweet gal name Maggie, and hosted by my sweet friends Ashley and Kathy. Maggie was teaching about toxins in your home. I almost didn't go to this class, my exhaustion level is like a battery, I run low mid-day with no thyroid, but I am sure glad I went. It changed everything. Now let me preface this by saying Maggie is not a doctor nor does she claim to heal or treat anyone, she was simply there to provide information. But boy, was my mind blown! Learning about fragrances and toxins in your everyday life is shocking. I had no idea the things we use on an everyday basis contain carcinogens (cancer causing ingredients).
Now back to what I was saying in the beginning of this. I thought I was doing everything right, paying attention to the food we ate and buying all my meat and veggies from the organic aisle. Little did I know, or think, that what I was putting on my body and being absorbed by my pores are products that contain carcinogens. It's mind blowing, and infuriating. If you are reading this and don't have the app on your phone called Think Dirty©, get it as soon as you can download it. Then start scanning everything you use everyday. You will not believe it. I could hardly believe it myself. It turns out everything from my moisturizer to my dyer sheets were toxic. It was disgusting to me that these companies know how toxic and carcinogenic these things are, they have the science, but refuse to fix it. The mighty dollar is a little too mighty. I have now switched to using wool dyer balls with a few drops of Young Living© essential oil instead of dryer sheets. I have changed my moisturizer, my face wash, my makeup remover. I am in the process of making my own bug spray, my own sunscreen, and my own hand soap. It's just as easy to use with only a little extra time to prepare it. I have replaced our body soap also. My family and I turn to essential oils first. They were quick to jump on board right along with me, which is a blessing. If you are as concerned as I am about your family's health, you owe it to them and yourself to get educated. Read, research, ask! I didn't know, and now I want my family and friends to know, because I love them, and I want them healthy.
I plan to continue fighting cancer until the day they tell me it's 100% gone and I have a clean bill of health. I plan to continue the organic food fight, but to get more proactive about this toxin thing. It should make you as angry as it made me, angry enough to change things. Add essential oils to your family's regimen; stay clear of carcinogens, read labels. Learn the big words hidden in labels that sound fine but are toxic in disguise. You are all worth it!
-Char Baughman-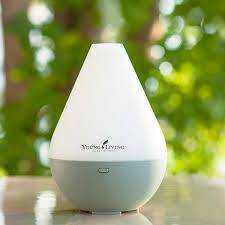 01/30/2017 01:32 PM Central
We had so much fun at our Diffuse the Mood event and want to thank everyone who could make it out! Hope you all enjoyed it!
We wanted to break down the blends for everyone so you know how to continue making them, and why we chose the oils we did.
Energy
Rosemary – 2 drops
Peppermint –2 drops
Lemon –2 drops
Why we love these oils: Rosemary helps support mental clarity and overcome mental fatigue. Also, helps to stimulate memory.Peppermint helps to improve concentration, accuracy, and recall. Lemon wakes up neurons and helps one remember things more clearly.
Sleep
Lavender – 2 drops
Cedarwood – 2 drops
Bergamot – 1 drop
Why we love these oils: Lavender is calming and relaxing. Cedarwood is also calming, sedating and has soothing effects on the mind. (Bonus: has been known to stimulate hair growth!) Bergamot is a great stress reducer and helps with insomnia.
Happy
Joy – 2 drops
Grapefruit – 3 drops
Why we love these oils: Joy is a powerhouse blend(bergamot, ylang ylang, geranium, rosewood, lemon, mandarin, jasmine, roman chamomile, palmarosa, and rose!) that was made to uplift and calm emotions. It brings balance to our emotional health and fosters the feeling of love and joy in our lives. Grapefruit is very uplifting, and helps battle anxiety and stress.
Respiratory (Cold)
Eucalyptus – 2 drops
Wintergreen – 2 drops
Why we love these oils: Eucalyptus is an expectorant, decongestant, and fights against respiratory/sinus infections. Wintergreen is antispasmodic, stimulating, and helps soothe head tension. Raven is a cleansing blend (Ravintsara, Peppermint, Eucalyptus Radiata, and other essential oils) that supports respiratory, sinus and viral infections.
Immune Boost
Thieves – (1 drop)
Clove – (3 drop)
Why we love these oils: Research shows that Thieves blend (clove, lemon, cinnamon bark, rosemary, eucalyptus radiata) has a 99.96% kill rate against airborne bacteria. It supports all the major systems of the body, and supports fighting off both viral and bacterial infections. Oregano isn't just great for cooking, it is also antiviral, antibacterial, and immune stimulating. Clove is a natural anti-spasmodic and expectorant actions make it useful in the fight against colds and flu.