12/13/2017 10:24 AM Central
Do you take vitamins?
I have to admit I didn't take vitamins consistently until 2 years ago. My mom would buy the women's multi-vitamin for me but I dislike medicine of any kind in the form of pills, capsules, nasal sprays, any of it. I would take one every now and again.
I also dislike doctor's visits, too.
I am sure you're most likely not a fan either.
We are almost all vitamin D deficient and magnesium deficient. There are so many things we lack and don't get enough of.
Children, and adults of all ages, need to take vitamins daily and not just any kind of vitamins.
Vitamins are not all created equal.
That was one of the very first things I was told two years ago after my diagnosis was that, "don't get your vitamins just anywhere." I was also told to take two a day. WHAT? I don't like even taking one a day.
Young Living's OmegaGize has what we all need daily. It contains 3 core daily supplements: vitamin D, omega-3 fatty acids, and CoQ10.
These are great but what makes them better is they are infused with an essential oil blend containing spearmint, german chamomile, and clove. These help eye and joint health, immunity, inflammatory responses, and the mood.
Clove essential oil provides antioxidant support. German chamomile supports inflammatory support and Vitamin D3 helps the body to absorb calcium, support a stable mood, and maintain normal circulation. Spearmint oil helps it to taste good (some vitamins are yuck!), and the COQ10 is a vital antioxidant that helps support cellular function and energy production.
What's cool to me is the essential oils in OmegaGize help our bodies to absorb the vitamin so much so that it increases the absorption by 15-16 times.
One bottle of OmegaGize has 120 capsules. Take two a day and this bottle will last you for two months. Take one a day and it will last you for four.
Who's not on a vitamin daily?
I challenge you to get on these vitamins this month.
Don't wait.
It's time to give your body what it needs and build that immune system to fight off viruses, colds, sickness, and disease.
Email or text me and let me know when you get these ordered, I am excited for you to get your family on these.
P.S. We have plant-based KidScents MightyVites for the kids, 120 chewable tablets. They don't always eat their veggies and need their bodies filled with proper nutrients.
Hope you're having a great week!
Jennifer :)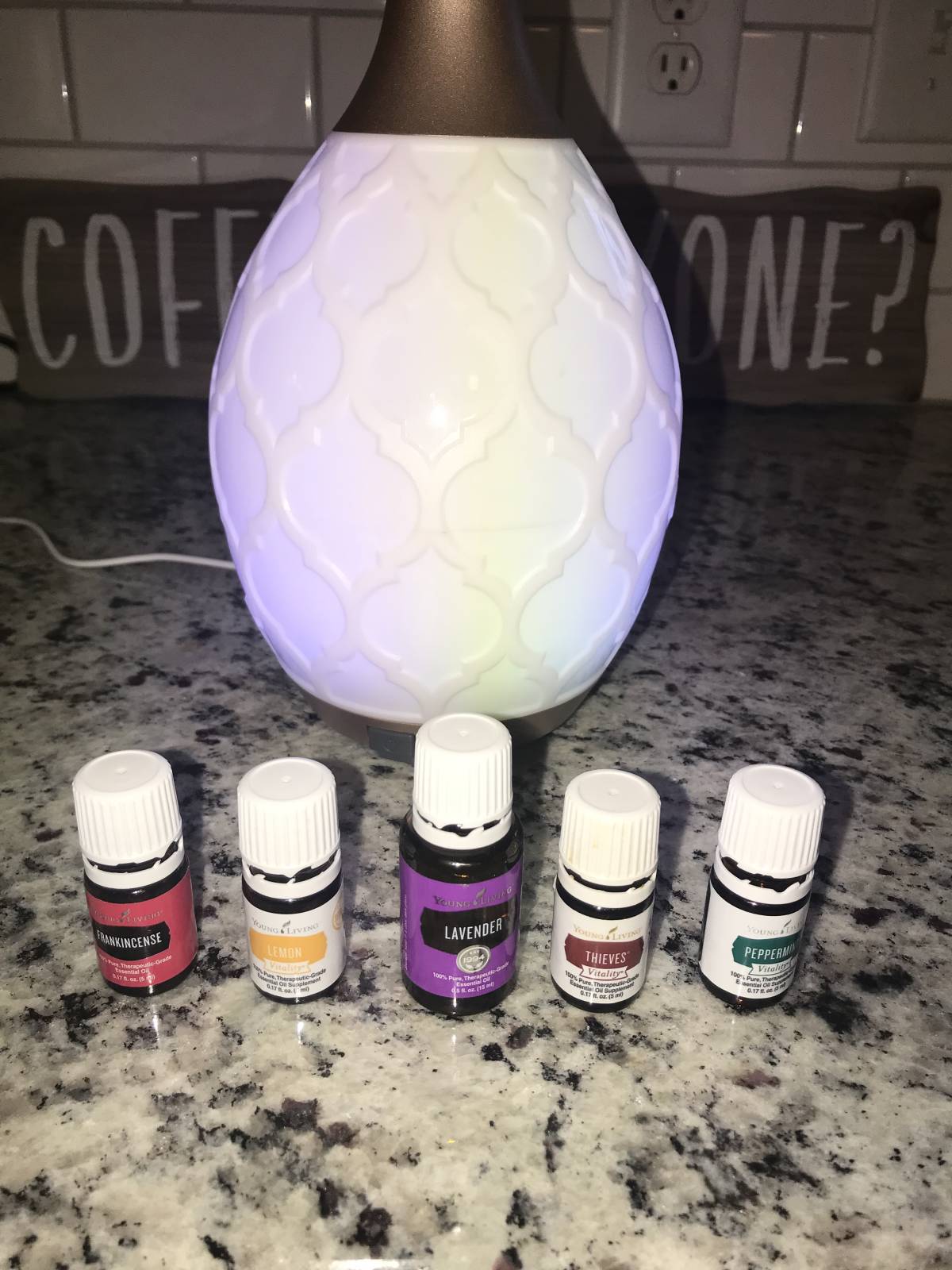 12/09/2017 09:19 AM Central
When I first received my premium starter kit, I diffused and that was about it.
It didn't "click" with me until months later of doing my own research that there were many other ways of using the oils every day.
I had an "A -HA" moment when I realized this one statement that I read in Sarah Harnisch's book, "The Gameplan." This statement resonates in me daily, I mean every single day. Here it is: "Tests have shown oils reach the heart, liver, and thyroid in three seconds when inhaled; they were found in the bloodstream in 26 seconds when applied topically. Expulsion of essential oils takes three to six hours in a normal, health body."
Seconds. Think on that and digest it.
After my "c" word, you better believe that matters to me.
My favorite oils to use and the ones I count on daily are frankincense, lemon, thieves, lavender, and peppermint. Yes, I do use others but these are a must have on the daily.
I inhale frankincense every single day. Have you researched the benefits of frankincense? Oh my, challenge on if you haven't.
Young Living's frankincense comes from the Boswellia plant (I use the Young Living boswellia cream twice daily on my face and neck, it feels amazing.)
I diffuse it with lavender at night.
I put it in my shake every day.
Lemon is my second favorite. It is in my yeti full of water daily. Have you read the benefits of lemon? Wow-Za!! It will blow you away. Challenge number two, spend some time researching the benefits of lemon.
Thieves, my other second favorite, it ranks up there with frankincense and lemon, to be honest. You will never ever miss having a glade plug-in or candle burning in your house again, I promise. This oil smells amazing.


I ingest it daily in my water or shake. I diffuse it as well.
Lavender is also another that smells amazing and gives much more than just sleep support. It's hard to rank these oils in a 1, 2, and 3 when I equally love them all.
There are two apps you can choose to download one or the other to help you do your research. TheEObar and the reference guide for essential oils. It's not free, it's a $6.99 one time fee but this will give you tons of research and information at your fingertips.
Ingest them, roll them on, diffuse them, so many ways to use what's in your starter kit.
Give me some feedback on what your favorites are when you crack open your kit and use a few!
Looking forward to hearing from you.
Have a great weekend!
Jennifer :)