Jan 9, 2017 09:55 PM Central
Welcome to Oil Sistas!


I am so glad you are on my team!

If you are reading this blog because you got my welcome postcard and want to know how to win an Orb Diffuser... stay tuned... you are in the right place.
The oily life is a journey, so don't be overwhelmed... because we know it's a lot at first. The best part is we are a team, and we are here to help you! First, I want to tell you a few things to help get you started! The uses and health potential with your Young Living oils are endless! Even after almost 4 years, I am still amazed how I find new ways daily to use my oils- If you want to read about my oily journey and how this became such a big part of my life click
HERE
. The quickest way to learn how to use your starter kit is to attend an Essential Oil 101 Class and join the Oil Sistas private Facebook group (please let me know if you have not been added and I will add you!) This is a great place to learn, ask questions and be encouraged by the amazing testimonies of your fellow Sistas! Like I mentioned in the beginning, this is a journey, and we are here to help you with your health and wellness goals.
If you have not had a chance to attend a 101 Intro Class on Essential Oils and are looking for a quick overview to get you started, check out the Oil Sistas booklet
HERE
!

I often get the question, "What do I order next?!"
Below is a picture of Oil Sistas'
Top 12 Favorites
after the starter kit! Put these on your wish list and start collecting them... they each have amazing uses. If you are looking for a great resource to learn about your oils and how to use each one consider getting an
Essential Oils Pocket Reference Guide
. This is what we call our Essential Oil Bible, and it's packed full of uses.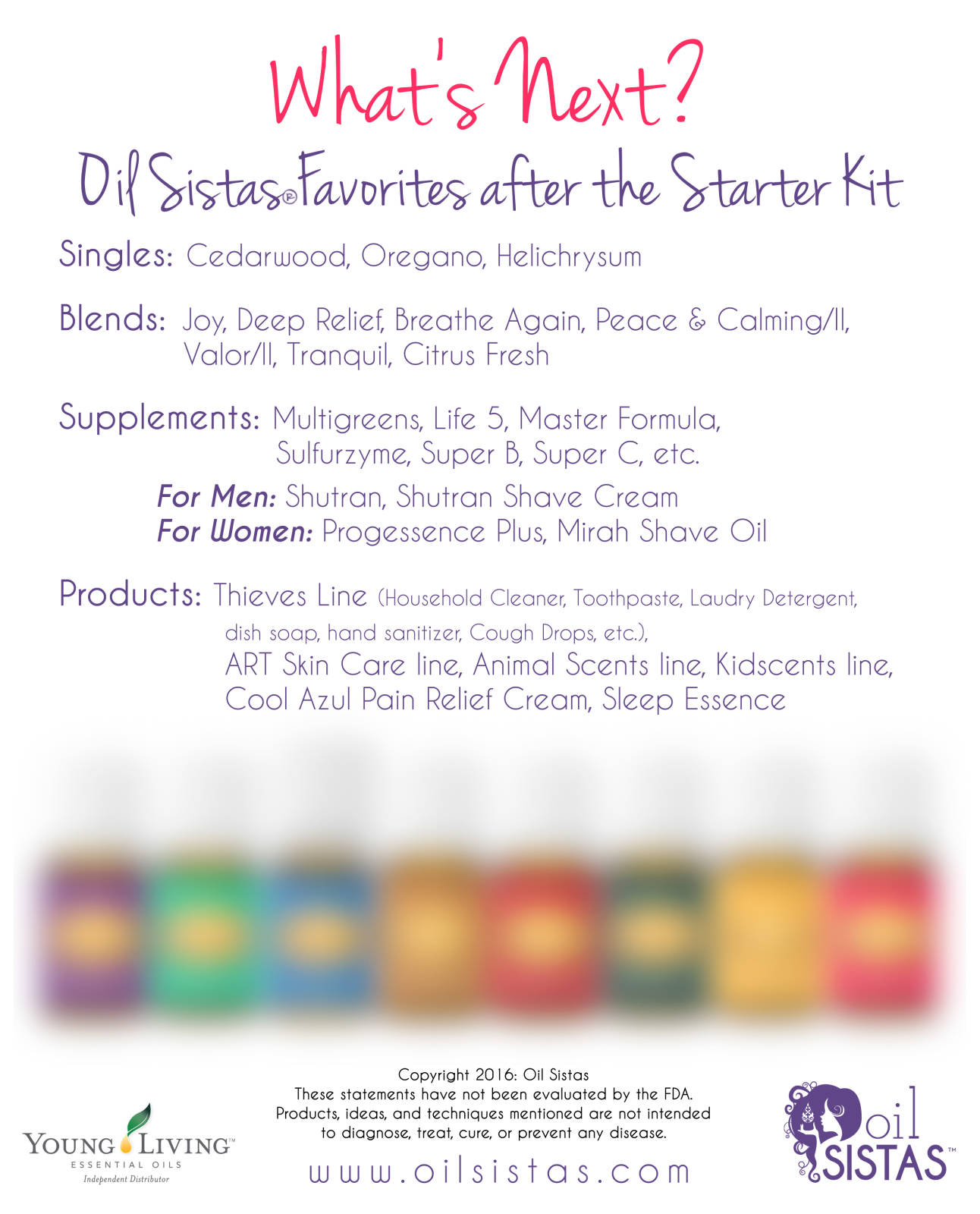 Have you tried your Thieves oil yet? Did you know there is an entire Thieves product line?! You should have received the oil Thieves in your starter kit, and since we all love this oil so much for boosting our immune system, Young Living created an entire line of household, toxin-free products to help us expand our wellness even further!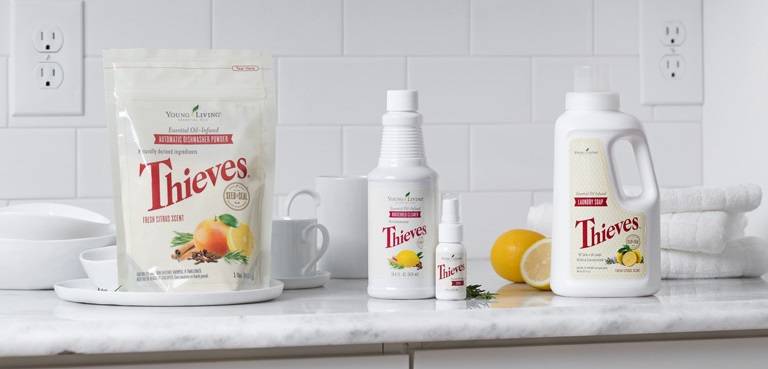 These products are some of my favorites and include: hand purifier, toothpaste, mouthwash, laundry detergent, dish soap, and newly launched Thieves cough drops (& more!). My absolute favorite Thieves product besides the oil is the Household Cleaner! Honestly, it's the only cleaner I use... for literally every single thing in my home. It smells fantastic, lasts forever because it's a concentrate, and I use it on everything from my produce to my toilets! There is even an entire Thieves "Kit" that comes with a variety of Thieves products… so if these are products you are interested in, be sure to check out the price-reduced kit!
If you have a wish list going like I mentioned earlier, or plan to order more items from YL in the future then I highly recommend the Essential Rewards program, which allows you to earn points for free product every time you purchase. Who doesn't love FREE stuff?? Check out this graphic about Essential Rewards (aka our family's monthly LifeStyle Box!!).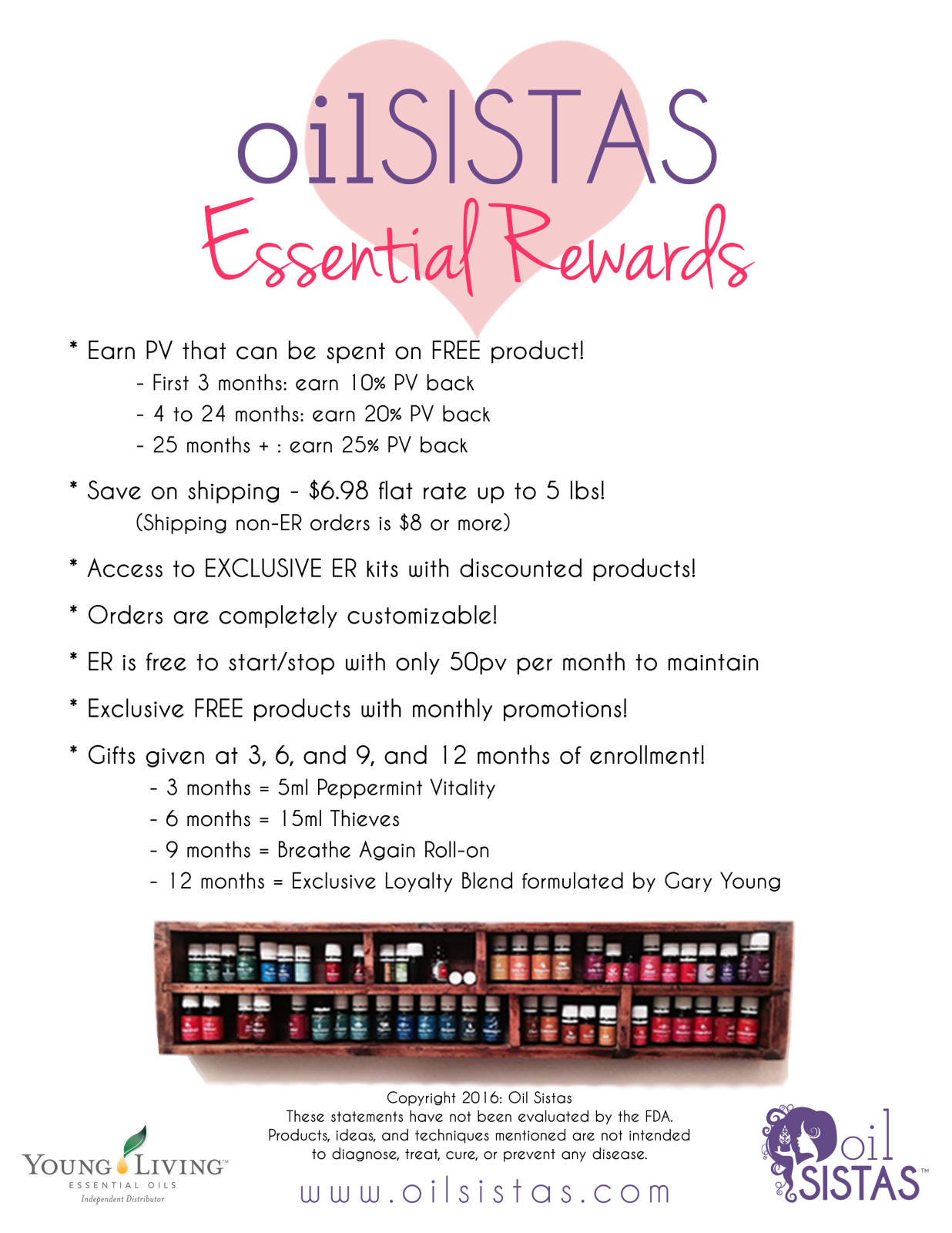 Next, I want to tell you about NingXia Red…ya know those 2 red packets that came in your Premium Starter Kit? Yeah those! That's NingXia Red. It's a DELICIOUS liquid supplement that Young Living makes. It's FULL of antioxidants and for me personally is a part of my daily wellness regimen. I honestly can tell my 3 p.m. if I haven't had my NingXia for the day. I find it refreshing and invigorating... and the best part is it supports a healthy immune system! In your starter kit box underneath your oils (pull up on that tab!! The rest of your goodies are under there!), you will find a variety of products which includes those 2 single-serve packets of NingXia Red. Put these in the fridge, they taste better cold!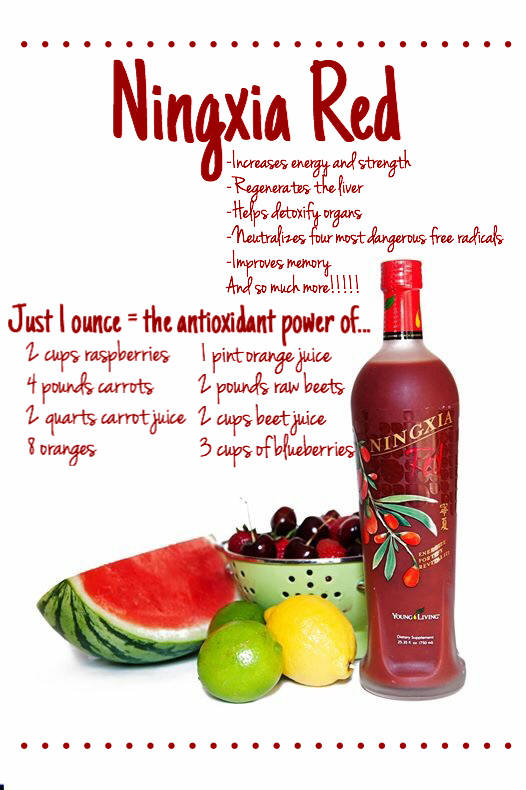 Now for the fun! For a chance to win an Orb Diffuser (which is my favorite travel diffuser and perfect for the car or office) simply email me with 1 of your health and wellness goals you would like to accomplish with the use of essential oils! Email me at jennyshows12@gmail.com with the subject line "Win An Orb Diffuser." Please include your name & member #. You will then be entered for a MONTHLY drawing for an Orb Diffuser!

In addition to your Oil Sista enroller (the person who introduced you to Young Living), if you need help or have any questions, please don't hesitate to ask… that's why I am here!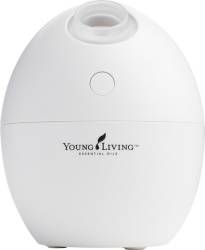 May 2017 be your healthiest year yet!
Happy Oiling, Sistas!
Jenny Shows