Mar 9, 2018 10:26 AM Central
Thank you, Thank you, Thank you...

Wow, what a rush this first week of March has been. I would like to thank so many of you for jumping on board with me and deciding to take control of your families health. I have loved watching the excitement in every ones eyes as we look at the Premium Starter Kit and all its uses.

I have set up clients, friends and family with our Premium Starter Kit, in Calgary, Canada and our essential rewards program. We have made a clear path for the first 3 months of this program, using Young Livings famous switch and ditch concept. The added bonus to signing up with essential rewards is after those first 3 months, earning a free diffuser.

So here is my happy, grateful, humbled blog, thanking each and every one of you for jumping on board with this lifestyle. Trusting me with your wellness journey. This is also to let everyone know, that it isn't to late to get the Young Living Premium starter kit with dewdrop diffuser on sale until Sunday.

My two personal favorite oils from the kit are lavender and Peppermint. These oils along with others are Natural Health Products, recognized by health Canada. I can use either when battling a headache or feeling a little stressed. The starter kit is packed full of goodies, including information, samples of our famous Ningxia Red a nutrient dense supplement drink and the added bonus oil from our northern lights black spruce farm in Ft Nelson, BC.

So in closing, thank you and I encourage you to join the journey my friends.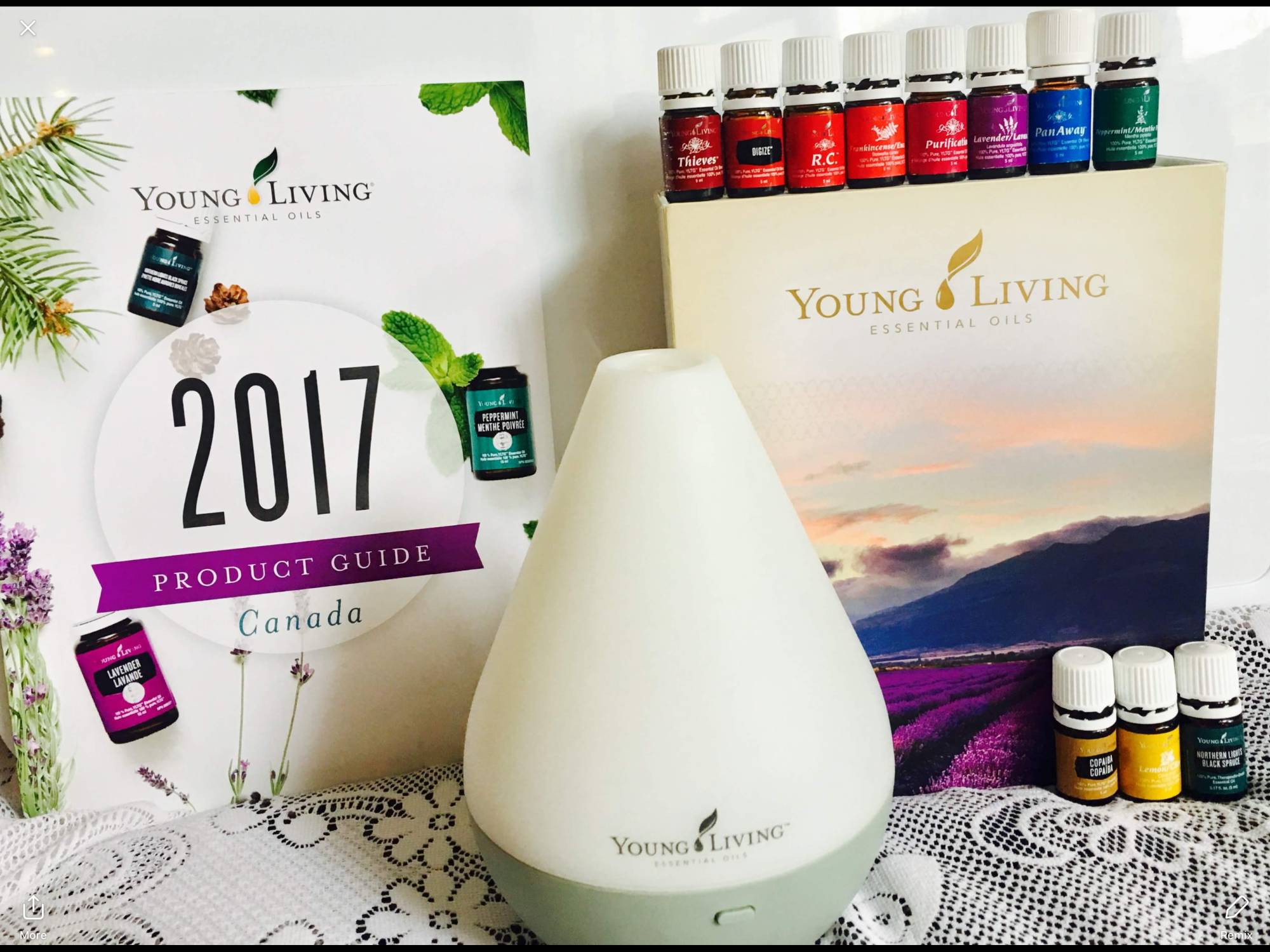 Mar 5, 2018 11:50 AM Central
How I spent my yesterday. I drove to Red Deer, Alberta in the snow in order to attend a super exciting occasion. I have to say, something I like just a little less than spending time with my own family, is spending time with my oily family. Heading to events, put on by Young living Canada just helps to ignite more fire in the soul for Young Living Essential Oils and products. People are passionate and let me tell you it is infectious.

The next thing that I love even more, is spending time watching people who are succeeding at this business. I love hearing testimonials. It truly is so comforting to know that Young Living Canada, is being utilized in more and more homes each day.

I love to hear the financial gains individuals have been able to offer their families, many spouses are no longer required to work out of town. Families are able to have more experiences together because of the financial set up provided by Young Living. I am also intrigued by WHY people started in this business? What makes them show up everyday, what makes them be the very best they can?. I love to hear other's wisdom and then I love to continue to work on mine...

I stumbled into this business, because I was ready to start taking charge of my family's health and wellness. I decided that I was the one ultimately that needed to be asking the questions about the products being used in my home and some of the answers, have been frightening. What was suppose to start as a slow progression, became a sprint to the finish line of ditching products.

The people that I have met so far on this journey have taught me to open up, be less afraid and to dream big. Dream as big as you possible can, and then dream a little more. I will forever be grateful to Young Living for many things, but the biggest piece thus far, is to have a little faith and dream the dreams that you never thought possible.