Feb 13, 2019 06:42 PM Central
It's been quiet lately. No classes (held by me anyway), no emails, few contacts with you if any.
I haven't forgotten you. Quite the opposite. I am so thankful to each of you on our team and praying for you individually.
Most of you know I have relocated to Wisconsin the end of January. Much of my time here has been learning a new position in my full time job and searching for a home so my husband and pups can join me here.
Great news is that I love the job and we have an accepted offer on a house.
I will be doing online classes only until we get settled so be sure to check EVENTS on this website and/or on Facebook on my page "Healthy Living with Young Living" The classes will take place on Facebook. If you are not on Facebook I have created multiple email classes with a new email daily on the subject you choose. So far there are three categories: Emotions and Essential Oils, Toxin Free Living & Savvy Minerals. Look for more to come in the near future.
As always, thank you for trusting me to help you in your Young Living journey.
Jan 26, 2019 09:20 AM Central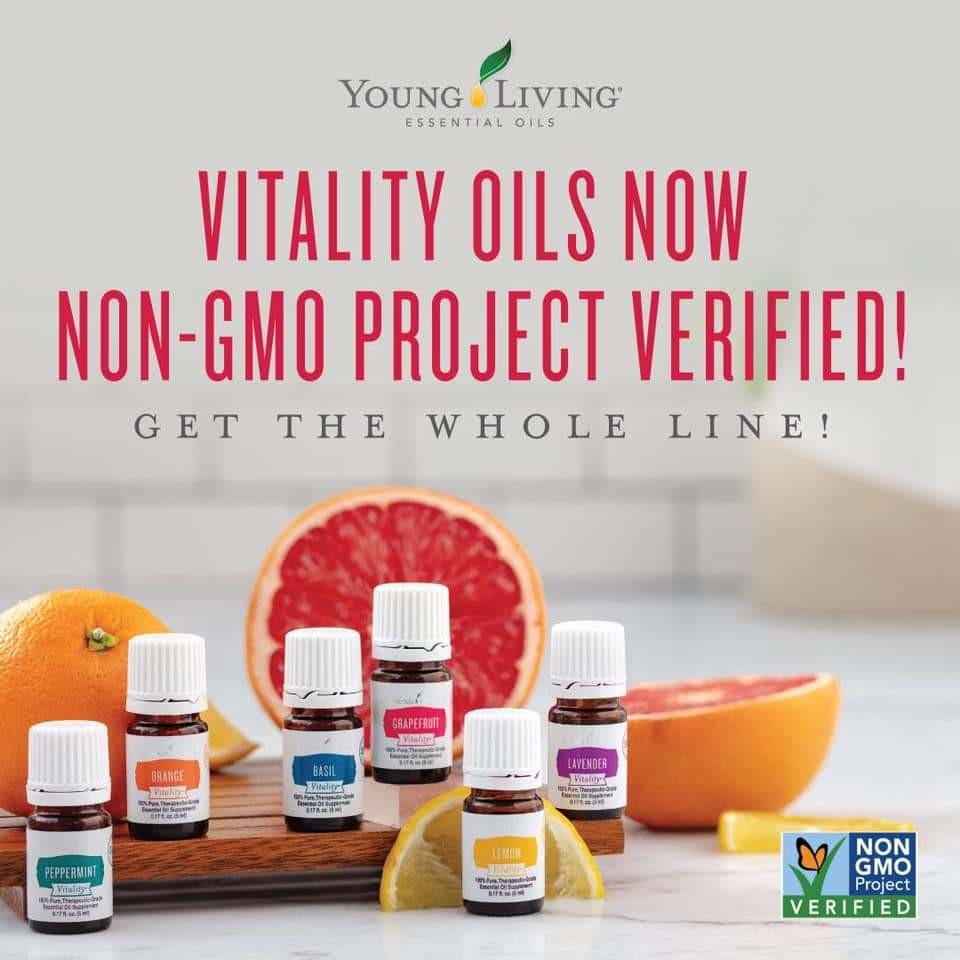 Young Living Vitality™ essential oils are now Non-GMO Project Verified!
Did anything change in our process or our oils?
Nope. We have just gone through the testing to advertise our vitality oils as non-GMO. To receive this certification, all Vitality oils passed through third-party verification, auditing, and testing. Canada also received Non-GMO Project Verified certification on all its oils from the Plus(+) line. This distinction is yet another example of our Seed to Seal® quality commitment.
When you visit YoungLiving.com, you'll notice that each Vitality product page is now proudly sporting the Non-GMO Project Verified logo. Please share this groundbreaking news with your teams and fellow EO enthusiasts!
Together, Young Living and the Non-GMO Project are pledging to members across the globe that our bottles of Vitality oil meet the highest standard for GMO avoidance.