Meet Leigh Maredyth Taylor-Barringer
Hi! let me tell you my story, everyone's story is different, this is mine....
In 2008 my mother died from complications involved with Life crippling illness, three months later I thought I had throw out my back at work, I went numb from the waist down, went to the hospital, had some tests run and sure enough I had The same thing. Scary, thinking I was given a death sentence I literally was a wreck, worried about how I would live with this. How long would I have before I would have to quit work? How long better I ended up in a wheel chair? How long before I became bed ridden? How long will I be alive? Five years? Ten years? Twenty? My mom was taken after about 20.
I put my head down and just started working! Work, work, work! I thought I didn't have time to save money or give my daughter the life she deserved! Would she be taking care of me soon? She was only 7 years old when I got my life changing news! I started taking shots twice a day, it was like a downward sloop, was tired and worn out easily, I would stand till I went numb then just get so exhausted that all I would do is go home and lay down. Work and sleep or at least lay there feeling sorry for myself.
After a few years I started to try different things, all natural ways, I went off my meds and was trying some really radical things. I thought I was getting better. Then all a sudden I had a pretty big set back, it got to the point where I would dread going to the store, because I couldn't fathom walking around a big store like MEIJER or target. I would hop into one of those motorized carts, to me it was the beginning to the end. I went back on my Meds, no shots, now I was taking a pill twice a day.
Then I was scrolling through Facebook and seeing a girl I knew from high school start talking about these oils, essential oils she called them. I was like, that's some witchy stuff. Well I started paying more attention to her posts and how oils help her family with various things . I asked her on Facebook if there was an oil for me, she messaged me back right away saying she thought I might be interested in trying oils for various things. She said flat out she wasn't a doctor and I would have to play around and see if these would work for me with whatever I wanted to try them for. Well that got me very intrigued, a couple months later I bought a premium starter kit and started my "oily journey!" First I just diffused till I really started learning about applying oils topically and internally. Within a year I was buying oils every couple months, she told me about the essential rewards program and at first I was like no, I don't want to be committed to anything. She told me I could quit anytime and I would benefit from getting a percentage back from the amount I was spending each month. I tried it and sure enough within a couple months I was putting in a order for free oils. Within six months from that I started the business side of it. I didn't want to be a "salesman" I just wanted to help my friends with how I was getting helped, using oils. Well, now I look at it on a whole new level, I am helping people! I am educating and learning with people. And I love getting a message from someone saying thank you for helping them. That's what I do, I help people. People are on their own oily journey I just help them with advice and help if they have questions. I am not a doctor and I can't prescribe or dignoise or tell people oils will cure them. Everyone is different and our bodies react different. I can tell you what I do and if you want to try it from there then do it, oils have helped me so much and I am so thankful for them and being all natural sweetens it up a lot too.
I am happy to say this year my MRI came back with a great big surprise! I mean nothing bad happening, in two years! Call it what you will, is it the meds, is it the faith, is it the oils? Well let's put it this way my neuro said she couldn't prescribe oils but keep doing what I'm doing. She is even considering taking me off my meds! That is unheard of, people don't get better when they have this. Deep in my heart I know it's all about a little faith, oils and being a little crazy!😜Just kidding on the last part! I am able to work full time at my job and also have time to educate people about oils and I'm not overly exhausted! I love both jobs and couldn't be happier.
This is my story! I help people start and continue their own oily jounrey with Young Living essential oils. I am also part of a big team called The Lemon Droppers, and that's what we are about, helping, educating and learning about oils together and being there for our clients.
Young Living™ Product Guide
Live a life of wellness, purpose, and abundance with Young Living™ Essential Oils.
2017 Spring Exclusives
Get ready for a fresh start with brand-new seasonal exclusives from Young Living!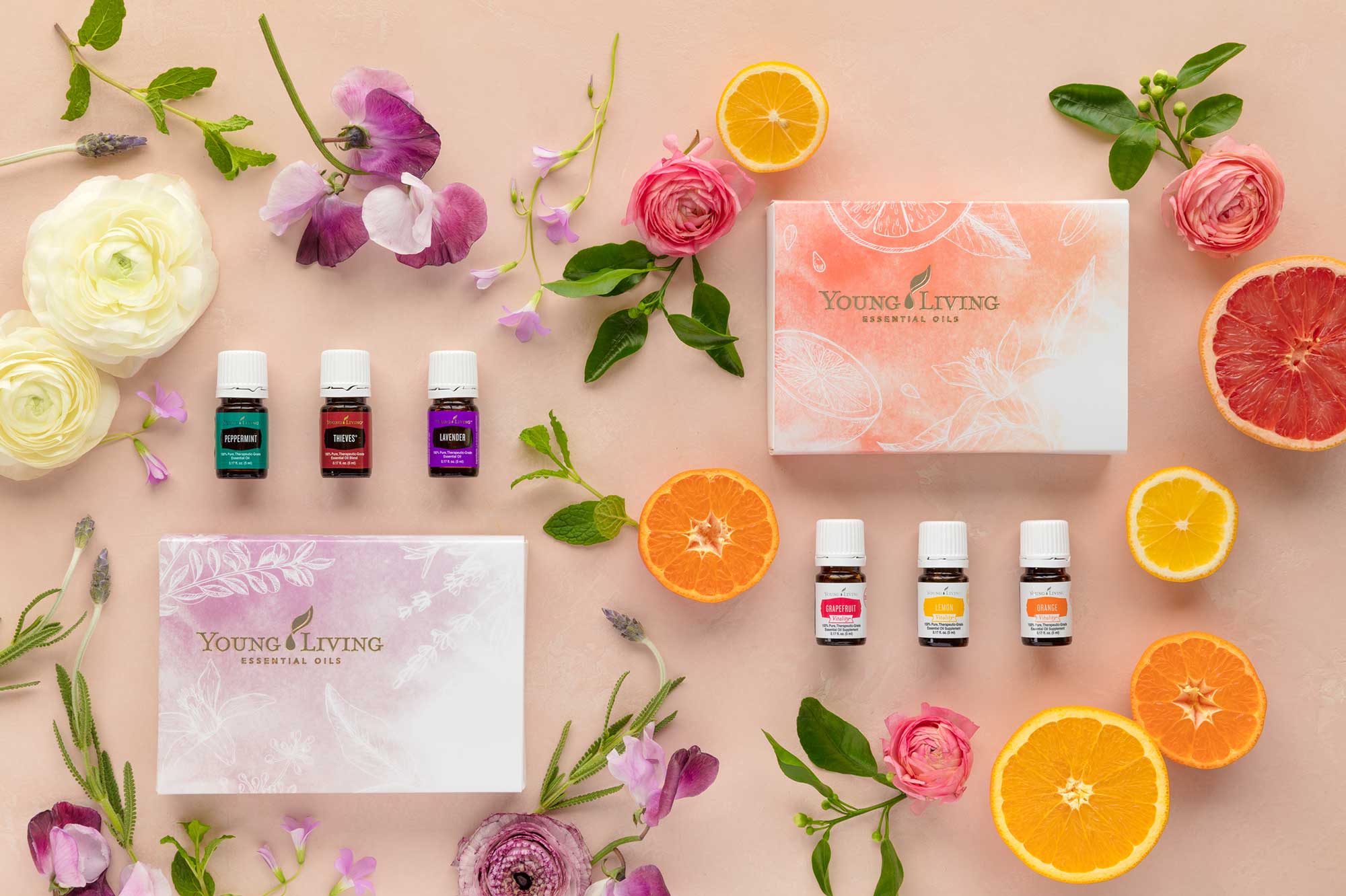 Essential Oil Basics Set
Our three most loved and most versatile essential oils all in one place! This collection includes Lavender, Peppermint, and Thieves® essential oils, as well as a usage booklet filled with helpful tips for everyday use. Order one set or a few to stock up on these favorites!
Learn More
Citrus Vitality Set
Add a splash of citrus to your spring cooking with this collection! Featuring our most popular citrus Vitality™ oils, this set is the perfect way to add some zest to your favorite spring recipes, including sorbets, marinades, popsicles, vinaigrettes, roasted veggies, and more!
Learn More
Water Bottle and Citrus Fresh Vitality
Whether you're spending the season gardening, picnicking, or spring cleaning, you'll want to have a sip of your favorite beverage on hand. Stay hydrated at home or on the go with this stylish and fun glass water bottle! Plus, Citrus Fresh™ Vitality™ adds a burst of flavor.
Learn More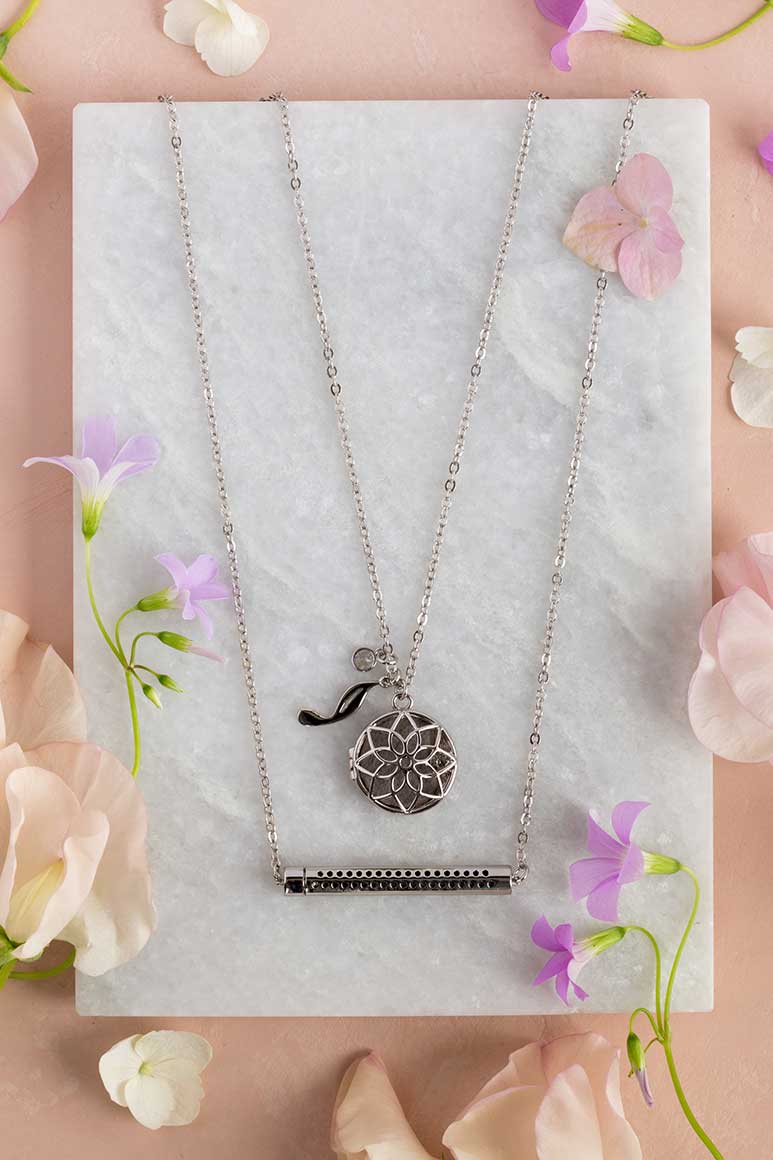 Essential Oil Diffuser Necklaces
Carry the joy of your favorite oils wherever you go! Our Locket & Cylinder Essential Oil Diffuser Necklaces makes it easy to take the aromas you love anywhere you go. The classic locket design is the perfect accessory to your daily outfits or dressy ensembles. The bar pendant-inspired is a versatile piece that can dress up casual gear or complement a sleek little black dress.
Locket
Cylinder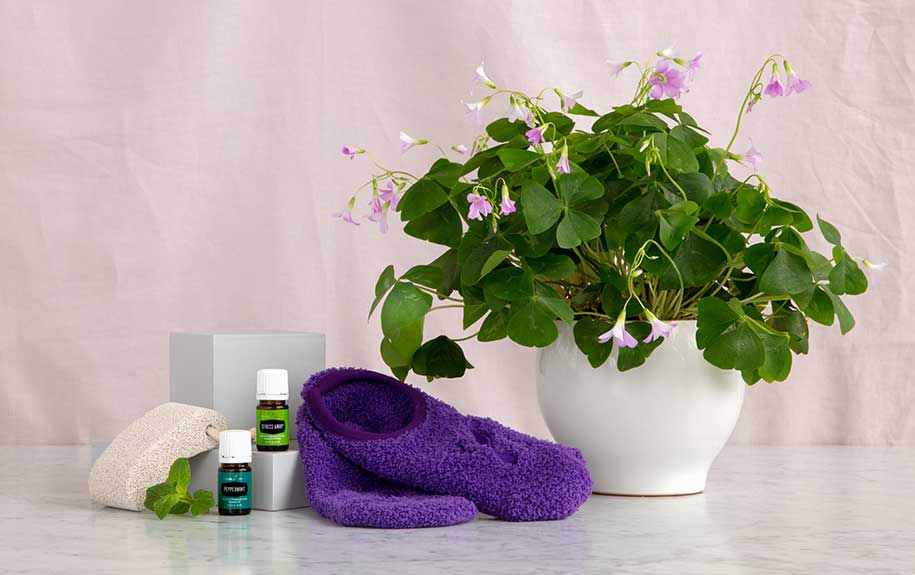 Pedicure Set
Treat yourself to a relaxing pedicure without visiting the salon! Our Pedicure Set comes with everything you need to pamper your feet in time for sandal season. Put your best foot forward with Peppermint, Stress Away™, a pumice stone, and cozy slipper socks.
Learn More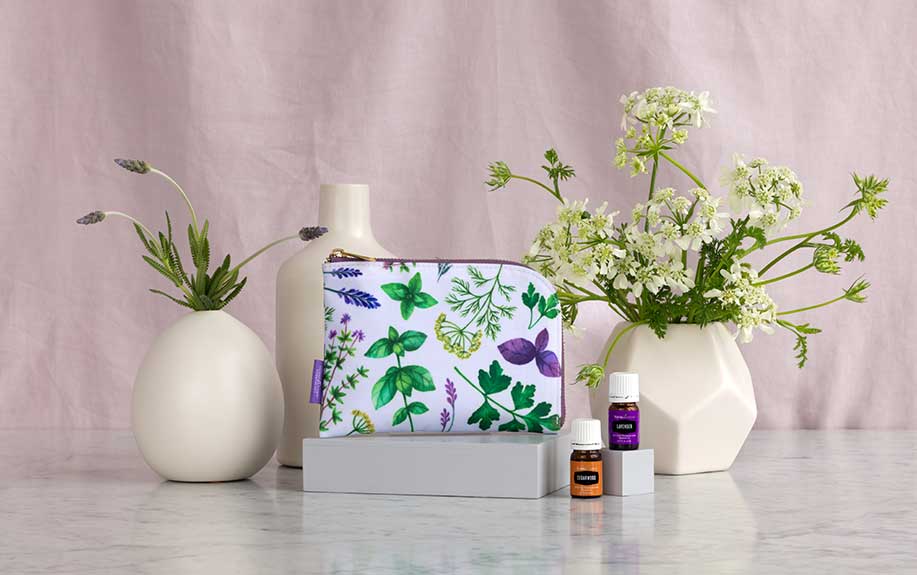 Do-It-Yourself Beauty Set
Better your beauty routine with two skin care must-haves. Lavender and Cedarwood essential oils both moisturize and smooth the appearance of skin and add a rich, indulgent aroma. Plus, the included beauty DIYs and cosmetic bag make it easy to upgrade your regimen overnight.
Learn More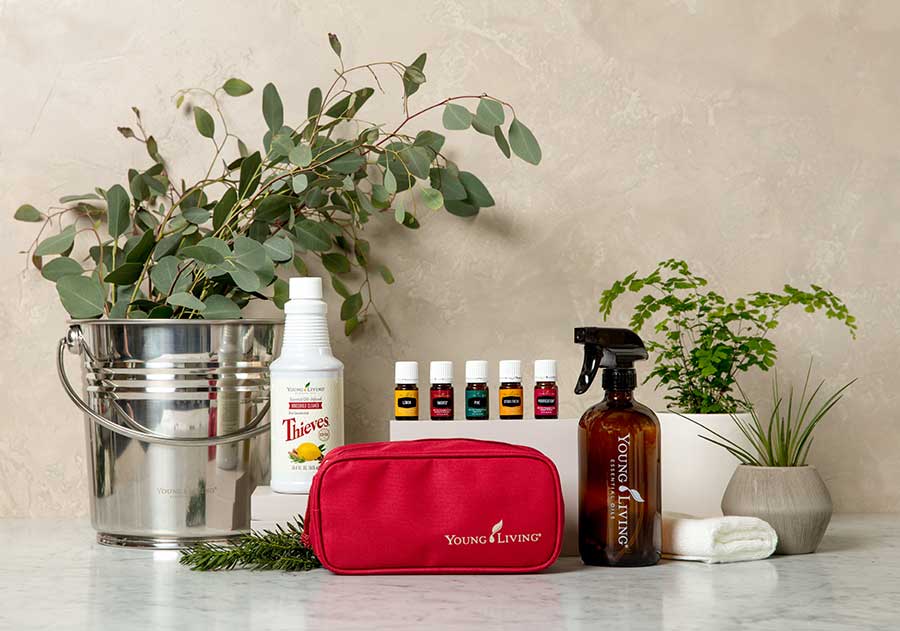 Thieves Home Cleaning Kit
Clean your home from top to bottom with plant-based products and cleaning recipes. The Thieves® Home Cleaning Kit includes all the supplies you need for spring cleaning without harsh chemicals, including Thieves Household Cleaner, essential oils, and an instructional booklet.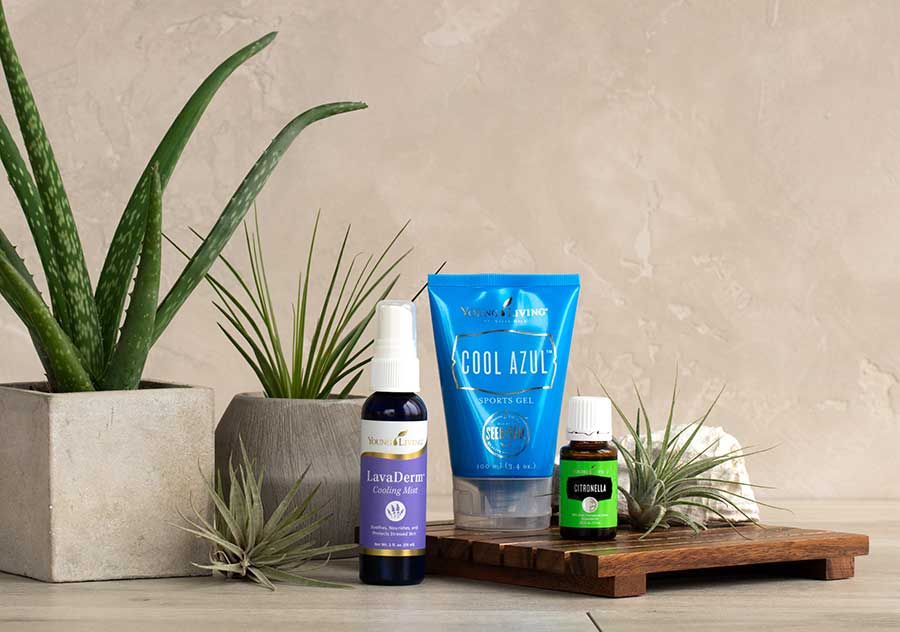 Active Outdoors Set
Get outside this spring with the Active Outdoors Set! This collection includes everything you need before, during, and after your springtime outings. With Cool Azul™ Sports Gel, Citronella essential oil, and LavaDerm™ Cooling Mist, you're ready to play all day.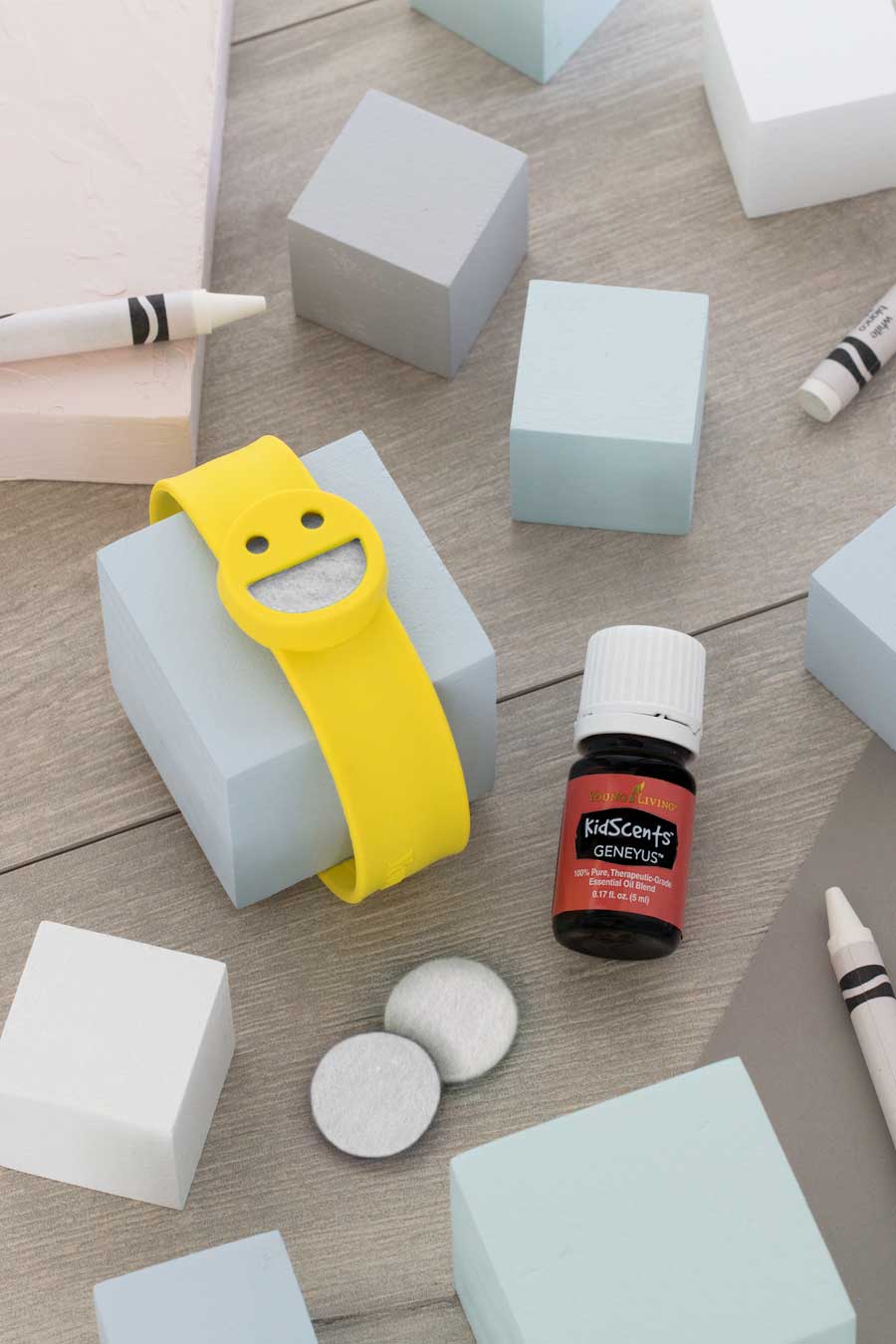 Kid's Spring Set
Make essential oils fun and practical for the kids in your life! This set includes our popular GeneYus™ blend—part of our KidScents® line—and a diffuser bracelet that makes it easy for your kids to enjoy essential oils anywhere. It's a great combo to make it through the home stretch of the school year.
Learn More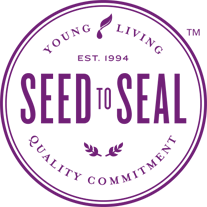 Why Young Living?
Young Living takes its stewardship of the planet and its inhabitants very seriously. They diligently scrutinize every step of their production process to bring you the purest products earth has to offer. It's called Seed to Seal. It's not a slogan; it's their calling.

Everyday Oils
And NingXia Red®