Jun 9, 2017 09:19 PM Central
If you are a busy Mama like me and you want to just be able to grab a spray bottle, point, shoot and wipe up a mess off the table, carpet, wall, window, mirrors, bath tub, shower, couch, the seats of your car or anywhere relax! Thieves Household Cleaner is all you need!
I couldn't believe it either! How can one bottle that smells amazing clean my house from top to bottom, but it can and it does! The other amazing thing is that it is chemical free, which means you don't have to worry about putting your children to work cleaning the house and being exposed to nasty and yucky chemicals.
WHAT IS IN THIEVES HOUSEHOLD CLEANER?
It's hard to believe, but this is truly an all-in-one natural cleaner that's non-toxic, yet super effective.
Thieves® Household Cleaner is an all purpose, concentrated cleaner formulated with 100 percent plant- and mineral-based ingredients. Thieves Household Cleaner is biodegradable and complies with EPA standards.
This little bottle is the power house of all my cleaning. I have thrown away all my yucky chemical filled cleaners and now only use one, which saves me $$$$$ and time. I have spray bottles in every bathroom, the kitchen and laundry room of my house, so I never have to look for a bottle. My bathroom bottles I mix a little stronger, because we all know that bathrooms are just yucky by nature and I little more power is not a bad thing.
Here is my quick guide to using Thieves Household Cleaners.
1 capful Thieves Household Cleaner
3 cups water
Note: I use this on all my counters, the bath tub/shower, laminate and linoleum floors.
1 capful Thieves Household Cleaner
1 teaspoon white vinegar
3 cups water
Note: One of my members told me she puts a little drop of Thieves Dish Soap in her mixture and it works amazing!
1 capful Thieves Household Cleaner
2–3 tablespoons baking soda
Combine to form a thick, deep-cleaning paste.
1 capful Thieves Household Cleaner
1 cup hot water
1/2 capful of Thieves Household Cleaner
1/4 cup of baking soda
Combine in the toilet and clean the bowel with a toilet brush, let it sit a few minutes and then flush.
HAPPY CHEMICAL FREE CLEANING!
May 4, 2016 04:22 PM Central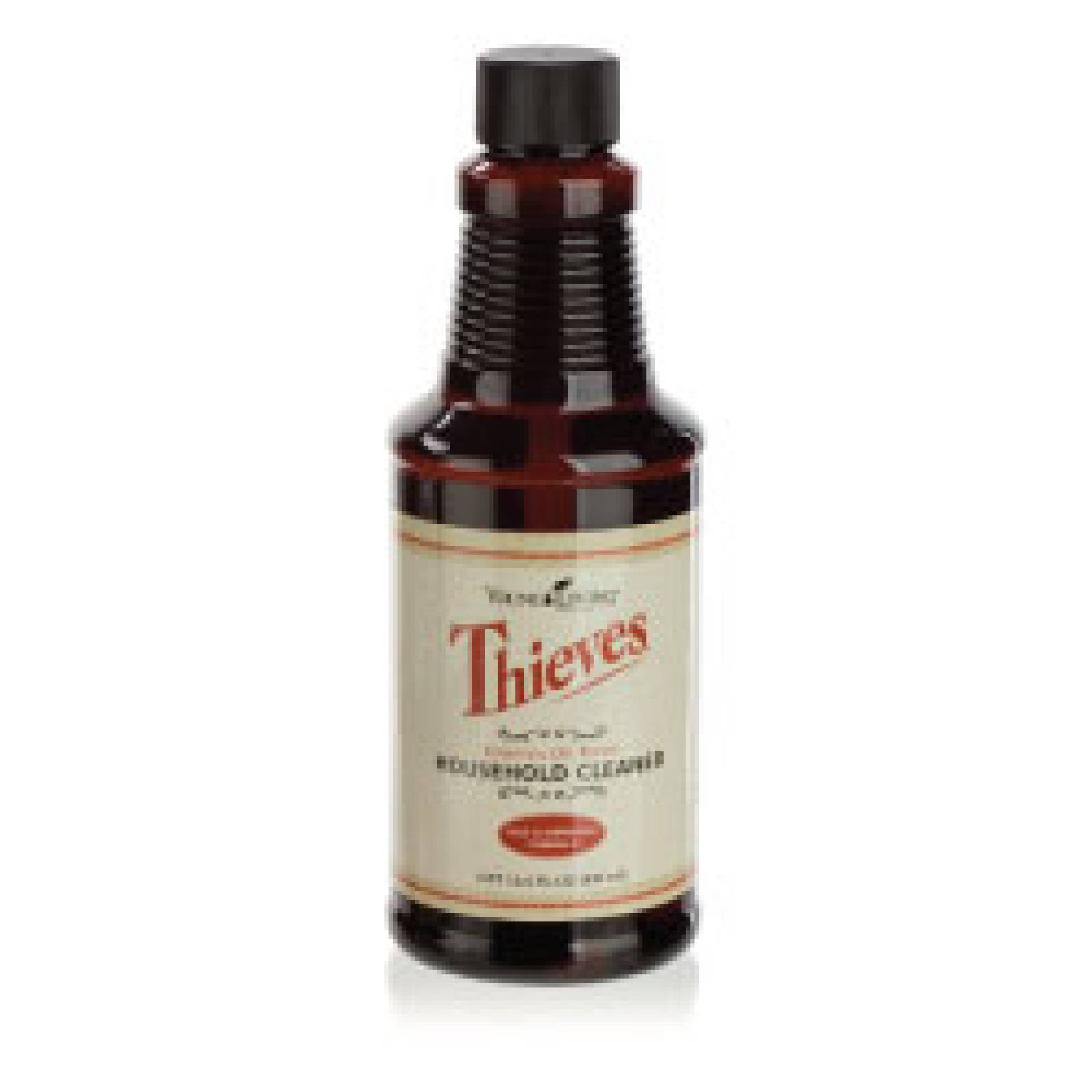 Spring is here and that means so is spring cleaning!
If you are like me you probably don't like cleaning, let alone doing a big clean of your whole house! But today I started to tackle it with my other half away on a fishing trip and my two cuties gone to their father's for 5 days there was no excuse to not do it. So far I have tackled the kitchen and bathrooms and this year I used only Young Living products and no chemicals!
That's right I have a shiny nice smelling kitchen with out a drop of chemical! I used Thieves cleaner for all my surfces including my wood cabinets and chairs and then I used a chemical free wood polish to make my cabinets and chairs absolutely beautiful. My bathroom was cleaned with only Thieves cleaner for EVERYTHING.....sink, toilet, shower/bath, floors, walls, windows and mirrors.
I am so happy that I have found this company and so many ways to keep chemicals out of my home. While cleaning I didn't get that roaring headache I have had in the past, because of toxic fumes from my cleaners. Have you ever used so much cleaner in your bathroom that when you are done you may be high and there is a chemical haze in the room. Just imagine what that is doing to your body, not to mention the bodies of any little people in your home.
I am so grateful that I have found a better way to clean for me and my family!