03/14/2017 09:25 AM Central
I started using essential oils for common every day issues I was having. I seemed to always be tired, because I wasn't sleeping. I always had brain fog, I suffered from frequent headaches. I had achy joints (getting older).
I kept seeing a friend's post about essential oils and how it helped her asthma and she was able to stop using her prescribed medications. She used another oil for afternoon fogginess. So I started asking questions, and she told me what she was doing.
I started doing some reading online and after almost a year, I decided I would try essential oils, and decided to go with Young Living. (More on my decision to come in a future post)
Then after a couple months of using them, I kicked myself for not ordering sooner. I noticed a little peppermint in my diffuser first thing in the morning got me moving and lifted the fog. Panaway helped with my achy joints. I diffused Lavender in the evening for sleep. The best was after a couple months, I noticed my headaches were less frequent. Also, I my family hardly ever gets sick, and if someone does, I am able to knock it down so much faster.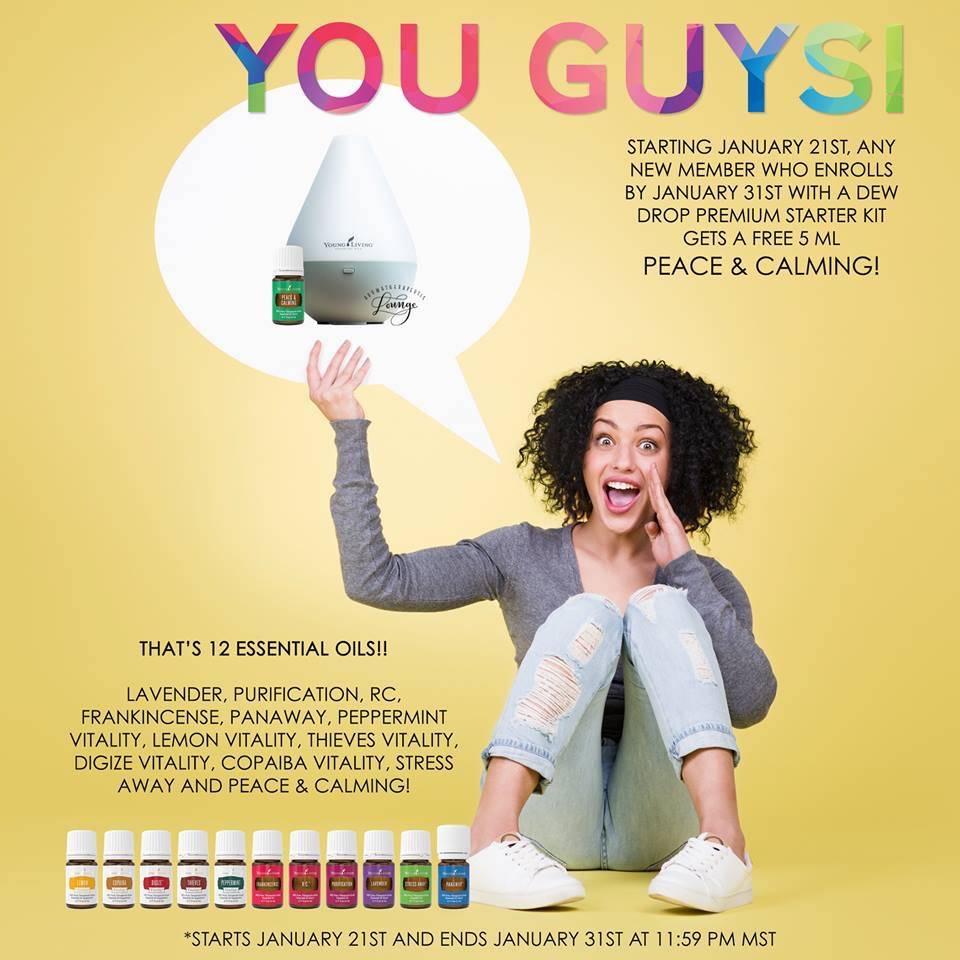 01/21/2017 06:47 PM Central
You will not want to miss out on this! From now until the end of the month, you will get a 12th oil when you order the Premium Starter Kit.....PEACE & CALMIMG! This is an amazing oil that is frequently out of stock. Right now current members aren't even able to order it, so they can have it for YOU!
So now you will get 12 oils plus the Dewdrop Diffuser plays all the other samples! That's about $350 worth for only $160!!!!!!