03/16/2017 07:16 PM Central
Back when I lived in San Diego (2016) I worked at the cutest little coffee shop as a first time barista. I really enjoyed my job, although I didn't know much about coffee at all. I loved interacting with the regulars, the drinks were fun to make and the pastries were to die for!
One day at work I made a silly little mistake. While pouring hot water (probably close to 200 degrees) I simultaneously turned around to look at the order receipt printing. Next thing I knew the scalding water was on my hand. I really thought nothing of it, I threw some cold water on it and a little ice (*no one told me prior that this was the wrong thing to do*).
This was my boo-boo
June 10
, approx 10 hours post hot water meeting hand. I knew that my oils would come in handy, you can see a bottle of
Frankincense
in the background!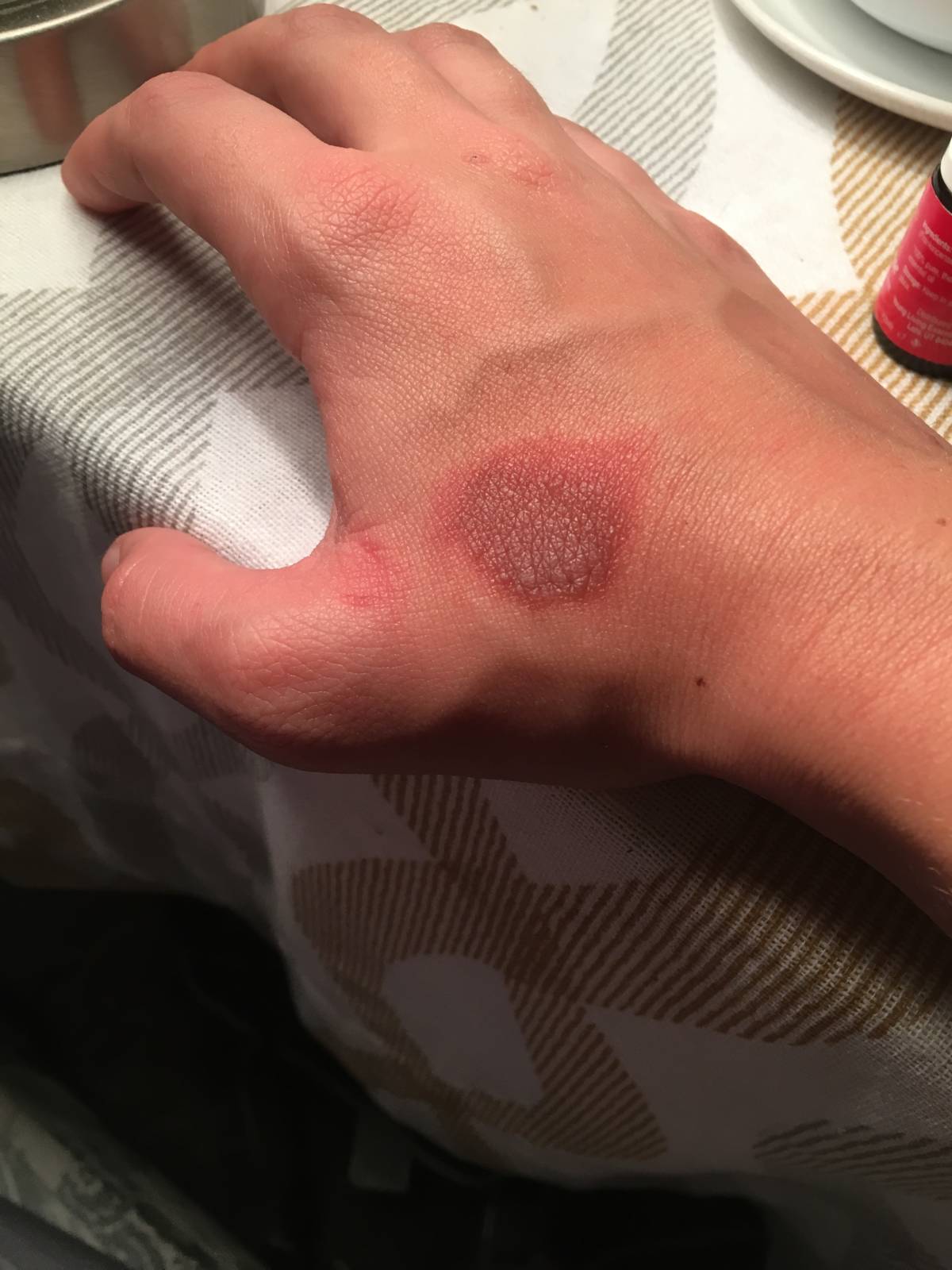 By the next morning I had a nice blistered boo-boo. This is
not
something I had ever dealt with, now things were getting a little serious and
painful.
At this point I was applying
Frankincense
topically for it's skin supporting properties, but also
Copaiba
to minimize the discomfort that had set in because, well, you use your hands a lot more than you realize!
June 11: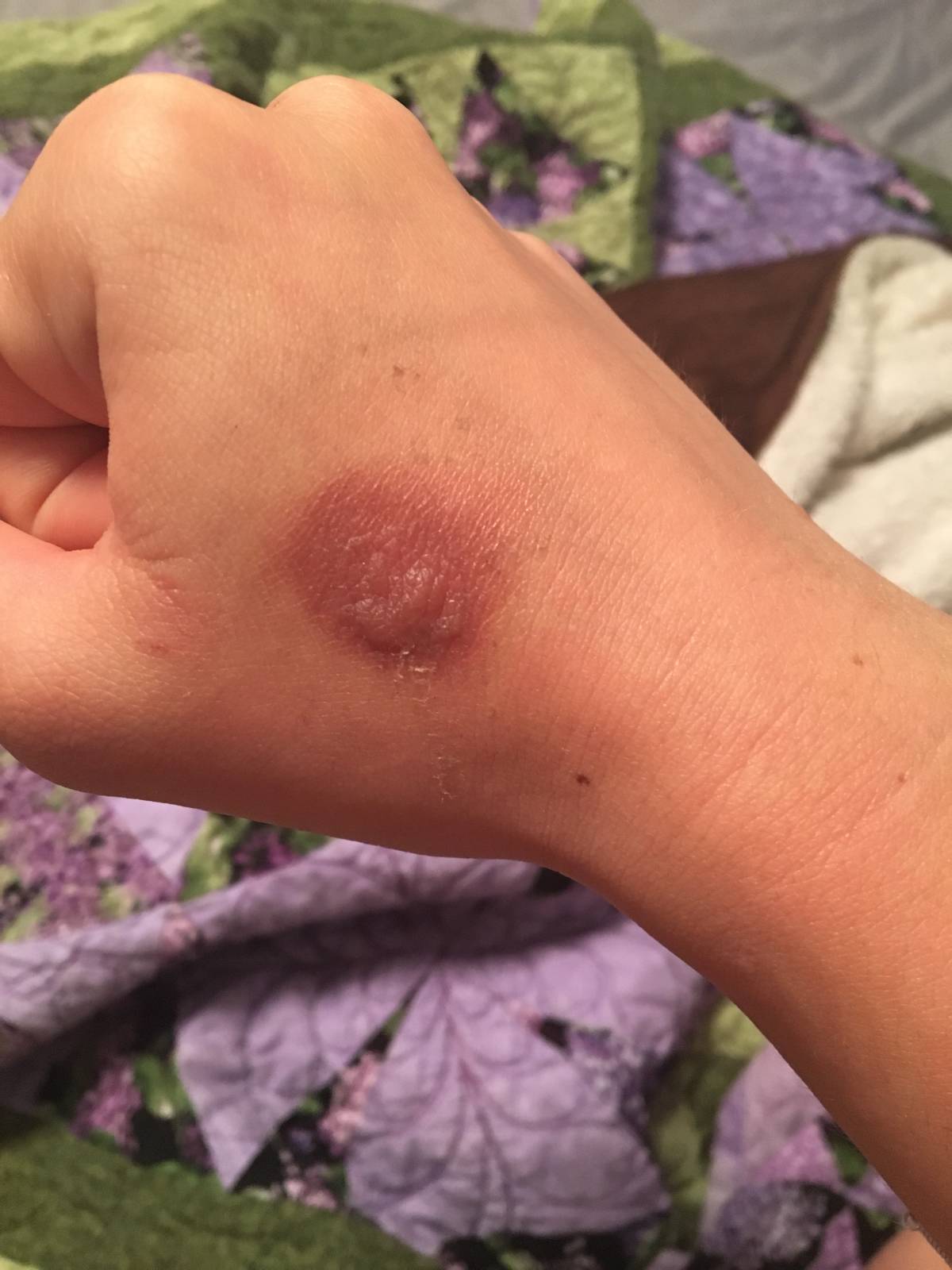 On day 3 I lost any hope of this going away anytime soon- I accidentally bumped my hand at work, and I thought I was in pain before... Here's a pic I ran off and snapped immediately!
June 13: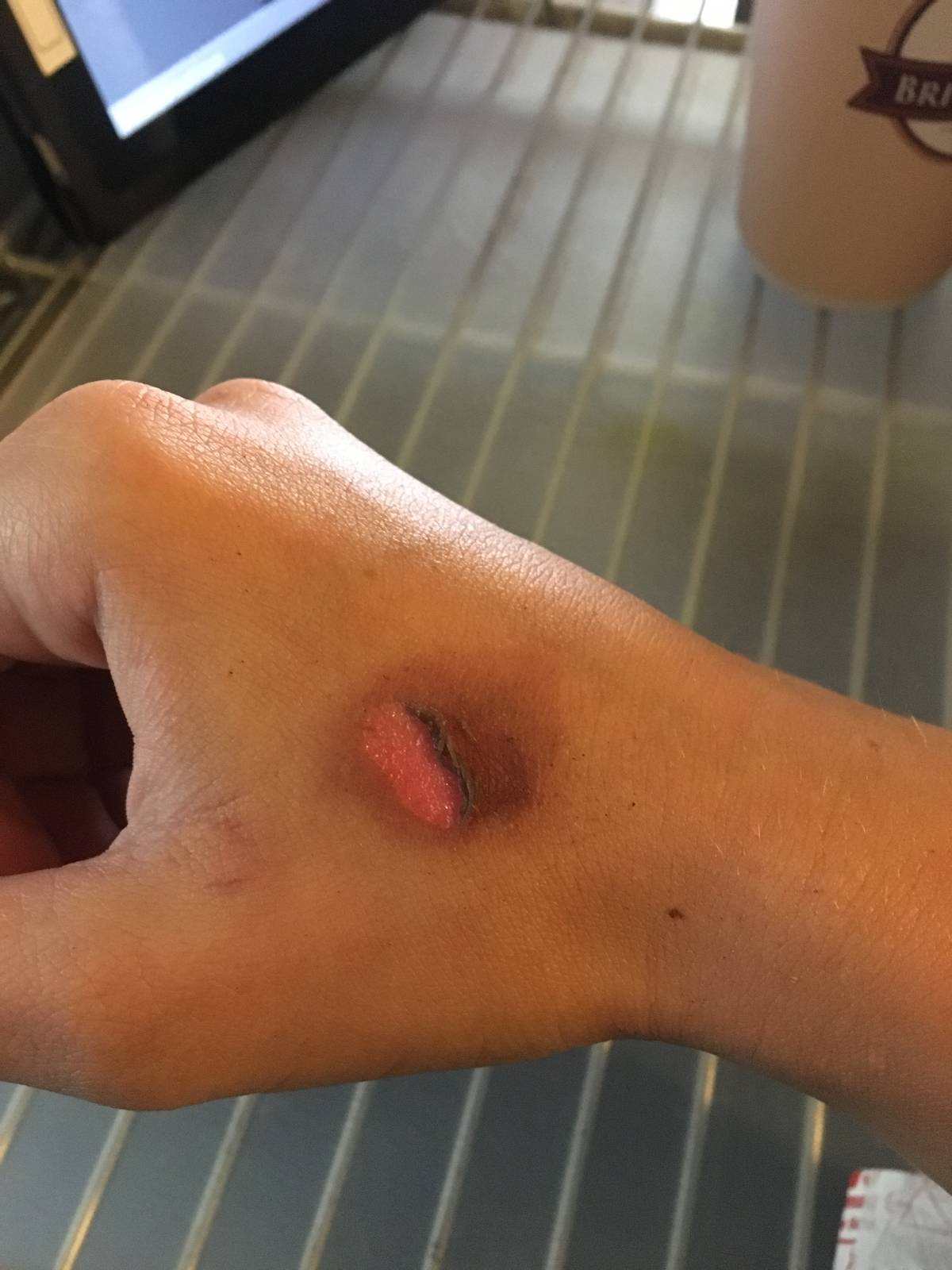 The next few weeks I used a combination of the following consistently:
Frankincense
topically,
Copaiba
topically,
Lavender
topically,
PanAway
internally, and
Rose Ointment
.
Reasons I chose these oils:
-
Frankincense:
highly supportive of the skin
-
Copaiba:
aids in discomfort
-
Lavender:
more skin support
-
PanAway:
another aid for discomfort
-
Rose Ointment:
highly nourishing skin support ointment containing the beloved Rose Essential Oil
This incident was conveniently around the time of the Young Living International Grand Convention, which I was blessed to attend. By time I returned back home from my little get away my hand looked like this (nice and shiny from the
Rose Ointment
)
June 30: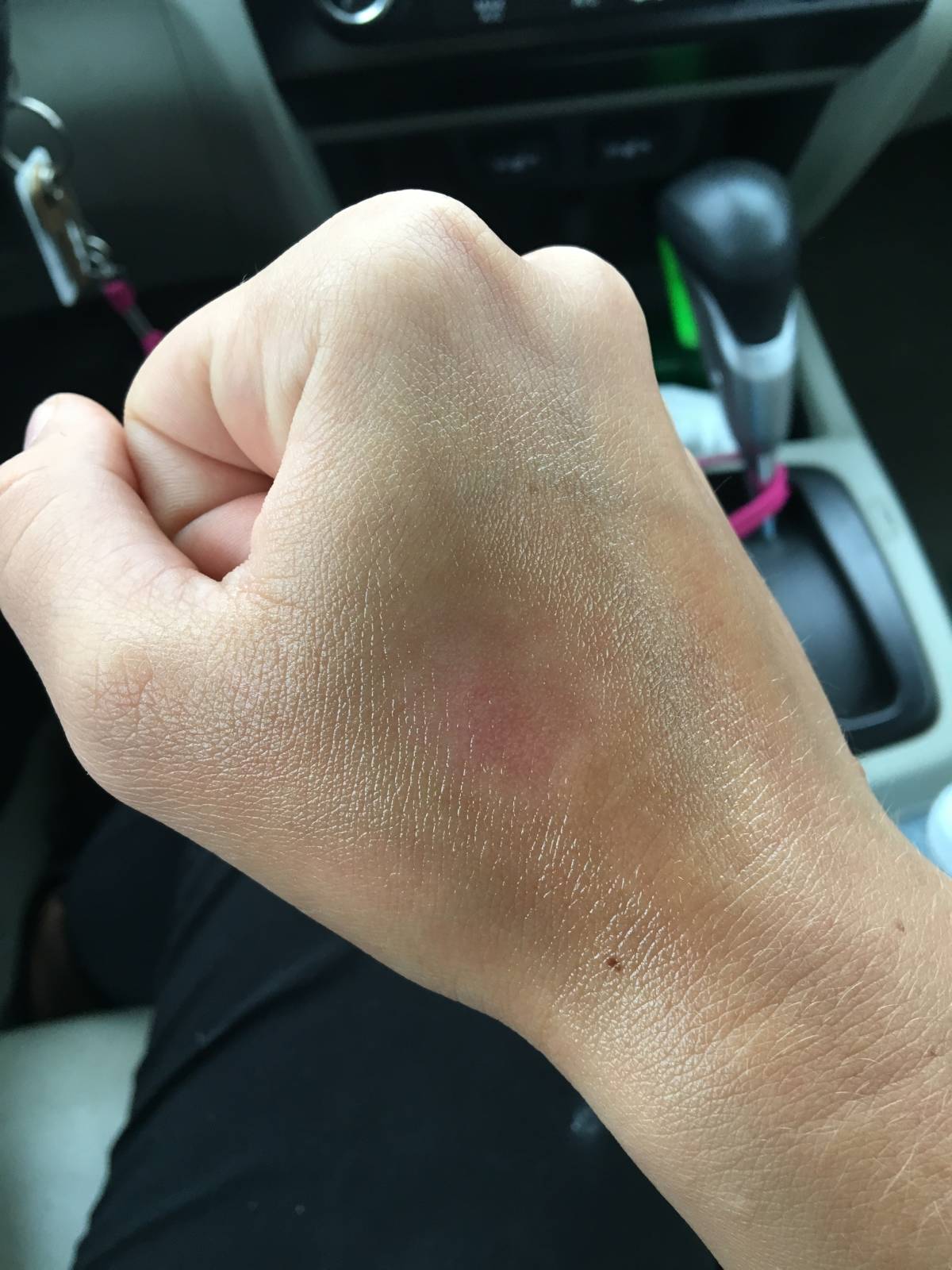 NEARLY FLAWLESS
and this was only
20 days
later, not even 3 weeks!! I had people telling me it would take a ye
ar to go away! For clarification- I really could not have cared less about how ugly this was or if there would be a mar
k there for years to come, I just wanted to get to a point where I could use my hand again without being in discomfort everyday and I wanted to do this WITHOUT the use of harsh chemical laden products! Today I have absolutely no indication on my hand that this ever happened, amazing right? Just call me Diane Amos because that's the power of
Young Living Essential Oils,
baby!
** The information contained on this website is not meant to diagnose, treat, cure, or prevent any disease. The information represents what I, an Independent Distributor of Young Living Essential Oils, have chosen to do to take charge of my own personal health. Statements on this blog have not been evaluated by the Food and Drug Administration. Products on this site are not intended to diagnose, treat, cure or prevent any disease. If you are pregnant, nursing, taking medication, or have a medical condition, consult your physician before using these products.