Jan 21, 2019 08:31 PM Central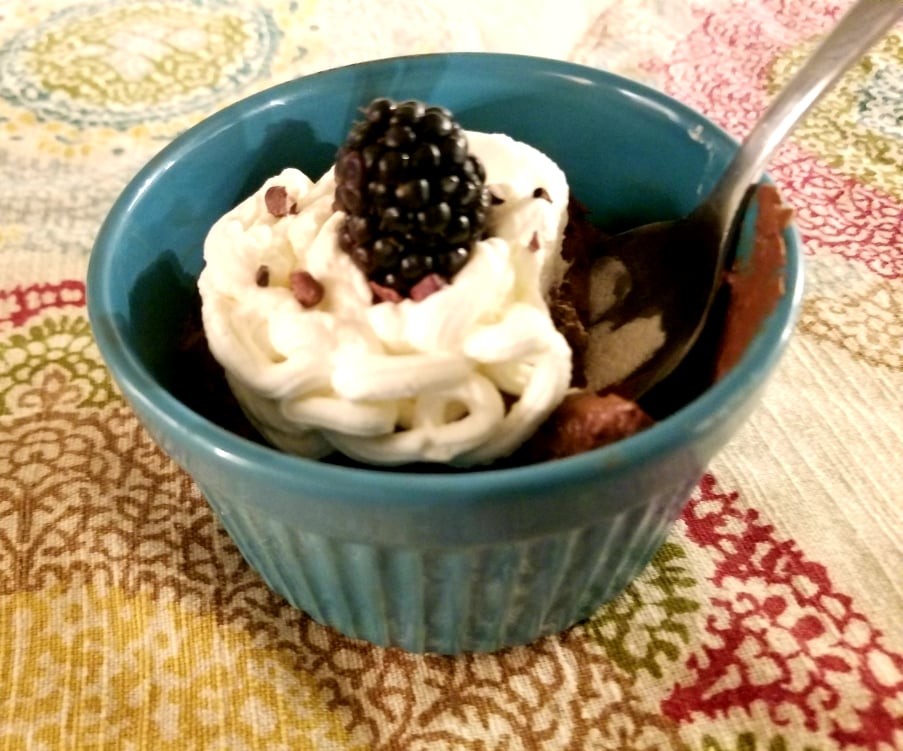 This is a very rich chocolate taste, you can add more sweetener if it is too rich for your liking.
Serving Size 1
Net Carbs 5.1
Fat 41.9
Protein 5.9
Ingredients
1 ripe avocado
.5 tsp vanilla extract
20 drops of stevia to taste or sweetener of your choice
4 tbsp heavy whipping cream
2 tbsp cocoa powder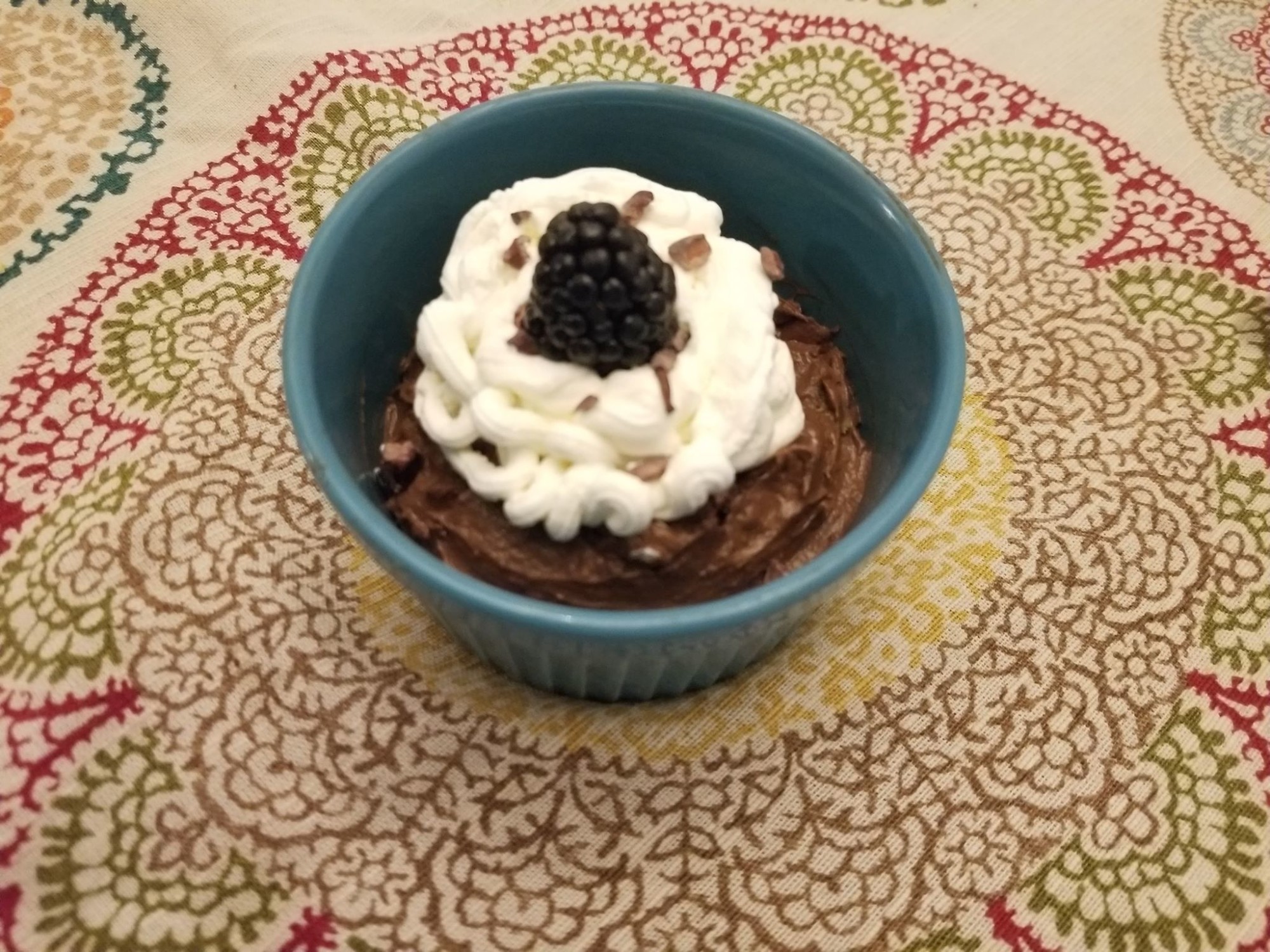 Directions
Whip heavy cream with a hand mixer until stiff peaks form.
Peal avocado, and discard seed. Combine avocado, vanilla, heavy cream, liquid stevia and cocoa until smooth, and add to the whip cream.
Add your favorite toppings. I use homemade whip cream, cocoa nibs, berries, or grated chocolate.
Enjoy!
Jan 21, 2019 08:59 AM Central
Number of servings: 6
Net carbs:
Ingredients
Cookie portion
2/3 cup almond flour
2 tablespoons unsweetened cocoa powder
2-3 tablespoons sweetener of your choice I use organic stevia blend
1/2 teaspoon pink salt
2 tablespoons butter or coconut oil
For the filling
2/3 cup heavy whipping cream
2-4 tablespoons sweetener of your choice I use organic stevia blend
1/2 teaspoon pink salt
2 teaspoons vanilla extract
Directions
For the cookie portion
1. Add butter or coconut oil to pan and lightly toast almond flour. Be careful not to cook on to high of heat as it will burn.
2. Add sweetener, cocoa powder, and salt to a small bowl and mix together well. Put 1/3 of the crumbs in ramekins and press firmly on the bottom. Place all six in the freezer. Leave the remainder cookie portion in bowl and also put that in the freezer.
For the filling portion
1. Put empty bowl in freezer for 5-10 minutes
2. Add heavy cream to a bowl and blend on high until stiff peaks, which is a cool whip consistency. Add vanilla extract.
3. Add sweetener, and salt continue blending until well mixed.
Take out a 1-2 tablespoons of cookie portion from bowl and set aside.
Combine the rest of the cookie portion to the vanilla filling and mix well.
Pull ramekins out of freezer and evenly fill with each with vanilla filling, and cookie mixture. Sprinkle the tablespoon of cookie mixture on top of each filled ramekin.
Place in refrigerator to chill for 10-15 minutes.
Enjoy.