Aug 27, 2022 11:21 AM Central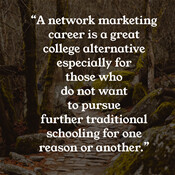 College and University are not the only options for our high school graduates

, though we have been taught that they are, if we want a higher income. After all, we all want and even need a higher monthly income in order to survive, and hopefully thrive in this world. We have to realize that money is definitely important in this world because it is the currency we use to pay for a place to live, the food that nourishes us, the car we want to drive, and even those fun things like vacations and amusement parks.
Not everyone enjoys going to school

, which is why many don't even want to finish high school! Many feel that they have no options and have been labeled "losers" and so they choose to hang out with people that will see them as the leaders that they are, or even just make them feel like they belong somewhere, and they are not simply "society outcasts".
Others, with the encouragement of loving parents or friends close to them, do get their high school diploma or G.E.D, but then

don't know where to go or what to do

. They start getting frustrated and stressed out. People around them are going to college and universities, and they feel like they are just "not good enough", "not smart enough", and start getting a low self-esteem complex. Others start researching colleges with the encouragement of well-meaning parents, but they end of

frustrated

because they did not like traditional schooling in the first place and just barely made it through high school, though they did enjoy meeting and hanging out with the people in the school system.
When they are told of the network marketing career alternative, people around them are quick to point out that it's a career for losers; for those who just want to make it big without much effort. The truth is that is not the reality at all!
A network marketing career will DEVELOP OUR CHARACTER. We learn to let rejection slide off our shoulder. We learn to have a growth mindset, instead of a fixed mindset. We learn to keep going in the midst of the most challenging circumstances.
A network marketing DEVELOPS EXEMPLARY LEADERS. It can be compared to the Boy Scout leadership program, only it's for those 18 and older (some companies allow 16 year olds to start their career) and we can earn as we develop our character and train to be exemplary leaders. Instead of getting majorly in debt getting student loans, or filling out long applications to get grants so that they can study in their chosen college, trade school or university, we have the chance to earn money as we learn and lead others that start this journey under our mentorship.
A network marketing career helps us to see that we are investing our time and a small amount of money into the company every month so that we can have a

passive income check

coming in regardless of what we choose to do during the day - whatever our passion may be! This can only be accomplished if stay on course, though, and don't give up on the career. Just as we can't "make the big bucks" if we quit medical or law school early, we cannot create a good passive income unless we make "graduate" to the top leadership rank of the company with which we choose to partner.
In conclusion,

I hope you can see now that a network marketing career is a great college alternative especially for those who do not want to pursue further traditional schooling for one reason or another. It will help develop their character and will train them to become exemplary leaders, without putting them heavily into debt.
Aug 27, 2022 09:31 AM Central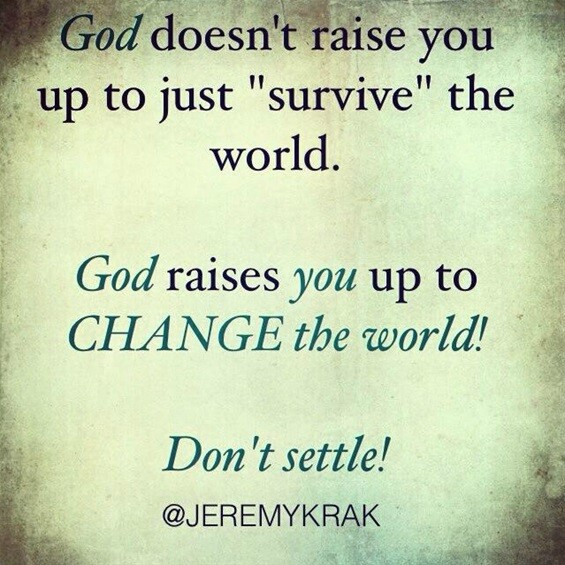 Since I started taking an interest in a home-based business, only one business really hit home for me - Young Living. The funny thing is that when I signed up with the company, I was burned out on home businesses since I had been involved in several of them, and I never wanted to build a business with Young Living. However, as time went by, their products stood the test of time and I knew I could make a huge difference in the lives of people and families in a great way, and so my journey started.
The Lord has taught me to simply trust and follow His guidance, being faithful in the "little things", enjoying the journey along the way. In his timing, He moves me to a higher rank where I can be an even greater blessing to others. As He sees I have learned certain lessons and have been faithful in the small things, he promotes me in HIS TIME. I never need to worry or stress out in any way. I know that when I get to Royal Crown Diamond, it will only be because He has promoted me there; all I have done is to be faithful in what He has asked me to do and persevere, in His strength, when I feel like I want to quit for one reason or another.
So, what has He asked me to do and teach others to do, you may ask?
1. Stay on the Loyalty Rewards Program (LRP) with at least 100 PV (PV stands for "point value", since Young Living is an international company), which benefits my entire family. We get to order products every month on this program while getting 10-25% back on each monthly order so that we can get free products on a regular basis. 🙂The points certainly add up quickly! It's easy to reach, and even exceed, that PV since we simply have swapped what we used to use from other companies- shampoo, conditioner, deodorant, lotion, dental care products, detergent, household cleaner, etc - to this brand of products since their quality is exceptional and thereby enhances our health.
2. Live a healthy lifestyle that includes using products that only have the highest quality essential oils in them - Young Living's - because of their Seed to Seal gurantee.
3. Help set up the account of the person who is interested in becoming a retail or wholesale member. If they are not interested, I have learned to move on and not worry about it. I just help those that are interested. If anyone has any questions, I provide an answer, with the wisdom the Lord gives me, or I simply give them a link to an article or the name of a book where they can find the answer themselves.
4. Tithe. Simply put, the first 10% of all of our income right now goes to wherever God wants us to give it.
This is a plan that could work for EVERYONE since we all lead busy lives nowadays. By following this plan,all we need to do is stay on the LRP, helping those who have an interest in joining the company, and above all, tithe the first 10% of all our income. At the perfect time, He promotes us to higher places where we can be of even greater service.
On a personal note

- to God be the glory for all He has done in my life and through me, and will continue to do
.
I am grateful that I can make a big difference in this world during my lifetime as a mom and housewife that is ready to simply trust and obey the Lord every step of the way
, enjoying life abundantly every single day.
Jul 21, 2022 04:21 PM Central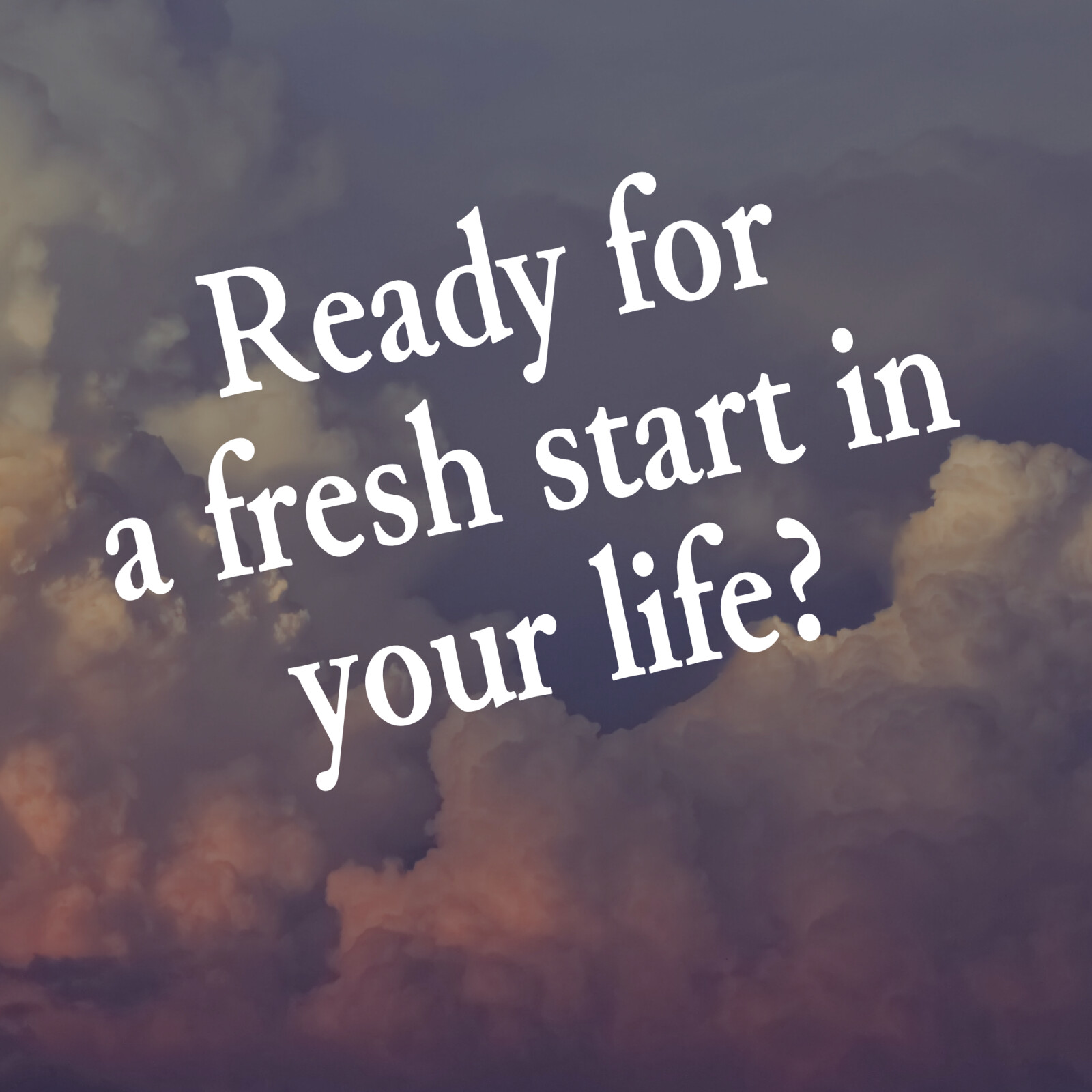 If you are ready for a fresh start in your life, no matter what the reason, I'd like to show you in this blogpost how Young Living can help you do so easily.
STEP 1

: If you are not yet a member with Young Living, sign up with them easily online at GetOiling.com/MessengersOfHope. Just click the "SHOP" button over there, on the top right corner, decide what products you want to start off with at home, and then create your account with the company as you check out.
**Even though they no longer require a Premium Starter Kit/bundle, I still believe they are the BEST VALUE. They have several to choose from, so decide if one of them could be the best deal for YOU and/or YOUR family.
Click on the same GetOiling website that I posted above, then on "Learn More" (or on the 3 lines if you are on your cell phone) and then on "STARTER KITS", in order to explore what kits they have and what are in each of them.
STEP 2

: Optionally, sign up right away with their Loyalty Rewards (autoship) Program so that you can start getting points back to redeem for
free products
as you start creating a healthy home environment, swapping out the products you currently have with those of the Young Living line. It will really
simplify your life
to do this for the following reasons:
a)The ingredients in the products are not only non-toxic, but they actually enhance your health,
b) You can decide which products you want shipped to you every month (they will email you two days before the order goes out to decide what you want shipped) and they will ship it out to your doorstep, and
c) It will keep you more organized since you just get points back on the products that are shipped in your monthly shipment box, not every order you place.
STEP 3

: Once you see how Young Living really is helping you create a fresh start in a very simple way, share those 2 steps to take with people in YOUR circle of influence, and help them create a fresh start. We can all easily do this regardless of how busy our life may currently be.
No need to talk to people for hours, nor hold classes nor even set up phone conversations
, unless you have the time and desire to do so, of course. Just share these 2 steps with those who want to have a fresh start in their life. That's it!
You decide
how best to share that; it varies from person to person - there is no "best way" to share.