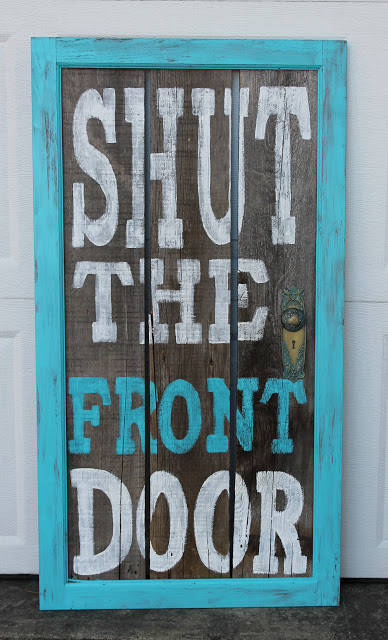 03/12/2017 03:13 PM Central
I didn't sleep well last night.
Tossed and turned trying to figure out why on earth, in the land of freedom, people are not aware of the many chemicals and toxins in their environment? Do they just not care? Some say "Well, I am gonna die someday any way, what's the difference?" Its not the dying that I am so concerned about, its the living. Every day we are exposed to harmful chemicals from the food that we consume to the products we use everyday! Why would you want to curse your loved ones with having to take care of you when your old and don't know who they are anymore, all because " you're gonna die someday anyway"? The products we use everyday contain toxins that could possibly cause memory loss, dementia, Alzheimer's, circulatory, respiratory and cardiac issues. I don't want my loved ones to take on that burden, do you?
I am not going to get into food right now, well because that is a whole different tunnel I don't want to venture down at the moment. The tunnel I want to address is the Chemical Shit Storm, we call household cleaners, body and hair products, oral health products and the air fresheners we use every day!
If your health and your loved ones health is important to you then read further......
Everyday we come into contact with chemical toxins. The shampoo and body wash you used this morning more than likely contains a foaming agent called DEA, MEA, and TEA or Sodium Lauryl Sulfate (SLS) & Sodium Laureth Sulfate (SLES). When applied to your scalp and body, it is absorbed by your scalp and skin. These chemical additives cause the foaming action, tricking your brain into thinking its cleaning, but really what it's doing is causing skin and eye irritation, dermatitis, eye damage, depression, labored breathing, diarrhea, skin irritation and in some cases death. All in the name of clean!! 90% of these hair and body products contain these chemicals. Did you know that they are also found in degreasing agents and carwashes? I don't know about you, but I would not want to wash my hair with an engine degreaser or garage floor cleaner! Would you? You, see when you use these products they absorb through the skin and get deposited into our fat cells and brain tissue. The body doesn't know how to rid itself of these chemicals so it stores it.
What about the fragrance filled products that we use? The air fresheners ie. wax melts, aerosol canned air fresheners, candles, and plug ins. You say, "oh, they aren't doing any damage" WRONG!!!! They may smell nice to some people and you may think they freshen the air, but the truth is they are just masking odors and causing all kinds of illnesses. Do you suffer from headaches all the time? Does your child have behavioral issues? Are you depressed? What about your achy joints and chronic fatigue? Not to mention the constant trips to the doctor for reoccurring ear infections and allergies? All of these and more could be the result from using these "Air Freshening" products.
The laundry soap and fabric softeners are not any different! We all wear clothes, well at least I hope you do anyway! We also sleep on sheets and blankets that are washed and dried with these products too. Most laundry soap and fabric softeners a chocked full of artificial fragrances, and the companies that make them, feed off of the feelings people get from a fresh load of laundry! Don't believe me, just watch their commercials! They have a way of making these fragrances seem fresh and clean, when in reality they are just playing off of your emotions. There is nothing clean about it! Additives like the foaming agents I just mentioned and Dioxin another chemical additive are a cause for concern. And don't forget about Chlorine bleach! This one alone causes, respiratory issues, anemia, circulatory collapse, confusion, irritation of the throat, mouth, lungs and stomach. All claiming to clean! I can bet that if you went and looked at the bottles of soap and fabric softener you currently use, you will not find an ingredient list! Why, because they don't want you to know what's causing your health issues!!!!
Did you know that children's bodies absorb 40-50% more than adults and are at a higher risk for diseases later in life when exposed to unnecessary toxic chemicals?
People!! Do your research on the products that you use everyday! If you or your loved ones are suffering from any of the mentioned issues, maybe its time to take a look a little closer to home. Health starts with us!
You may be thinking this lady is just a crazy oil lady with her voodoo snake oils and is just looking to sell me something! Well, no sorry to disappoint you, but the reason for this post is to make a person think before they buy and if it saves just one life my purpose here is done.
Below are a few articles for you to start researching for your self, or go google toxic chemicals in your everyday products.
08/08/2016 01:32 PM Central
Do you stress over people or events that really in the long run shouldn't even matter??
You know, like she said this or he said that. I know I do, and everyday its a struggle. We shouldn't care what others think or say about us, but most people I know feel like they are being judged one way or another.
SO STOP!!!
It DOES NOT matter what others think or say to you or about you. You are you, and GOD created you to be you. I have had some struggles in my life recently, and I wont go into detail, because frankly the situation and people involved, at least their opinions and actions are just asinine. But what I am trying to get at is to be completely free of our stress of these people and situations, we need to forgive, release and bless the person/persons that have caused the havoc in our lives.
Check out this great video from Dr. Jim Bob Haggerton, he has a great message in this video and I love his love for GOD and people in general.
Working on forgiveness isn't easy, but look at it as a gift you are giving yourself. To help me with Forgiveness, I use 3 oils every night.
They are Forgiveness, Release, and Transformation.
Forgiveness
I apply a drop in my hand and rub it 3x clockwise over my belly button. As I do this I say "God, help me to forgive and move on from the hurt and release any stress to you. Thank you for your help. AMEN"
Release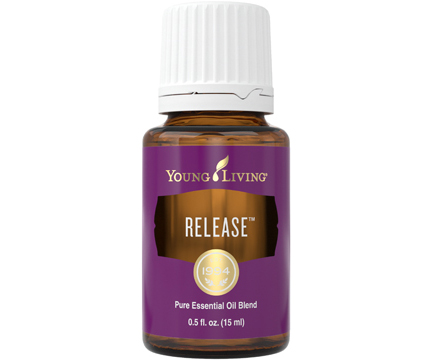 I drop a couple drops of Release into my hand and apply it in a clockwise motion over my liver. The liver is the storage container if you will, for anger, resentment and stress. Applying the essential oil "Release" over the liver helps to release those feelings. As, I apply I say " I release all anger, resentment and hatred from the days stresses. I ask you GOD to guide me to do good and forgive those that have wronged me. Amen". Doing this every night has helped me release the stresses of life and sleep better at night knowing I have the peace of mind that its in GOD'S Hands.
Transformation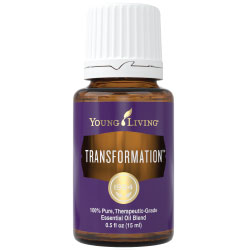 I apply a few drops of Transformation to the back of my neck, breathing in the aroma, it helps me to change the thought processes that I wish to change. It makes me feel uplifted and clean of negative thoughts and emotions and renewed of joy and peace.
We are all a work in progress and God hears our prayers, wheather out loud or in silence. I am so grateful for these amazing life changing essential oils and for God's graces.
If you would like to try any of these amazing Essential Oils or any of the other products from Young Living, please click the link below. If you have any questions please find the contact me link at the top of my website and send me a message, I would be happy to assist you.
HAPPY OILING!!! :)
Become a member today!!! Click here to join my team! I would love to be your mentor on this journey of health and wealth.
Click here to become a VALUED MEMBER