Nov 20, 2022 06:00 PM Central
Casey Forte
Hey there!!!!
I'm so glad you're here! I want to wish you a a happy holiday season kick off. And if you're into soccer, Enjoy world cup starting Monday!! Thanksgiving is just a few days away and I wanted to share this blow out of a sale that is going to get you excited to stock up and even get tons of gifts for your family and friends.
But first, I want to share a video on gratitude.
Gratitude
❤️ Because gratitude is the source for everything in your life. Gratitude is the key 🔑 for all good things to come to you! I am grateful for you and am throwing in another video on the topic!
More gratitude!
And on that note, I'm extremely grateful for Young Living and the opportunities they've given me to have a natural lifestyle. I'm grateful for the body's ability to heal when I quit using toxic products. If you're struggling with your health, hormones, weight, or just want you and your home to smell good naturally, I would love to help you get pointed in the right direction! Just reply to this email, and we can get you a custom link for what you want!!!
Oh, I almost forgot, I'm doing a giveaway this month!!! I am giving away 10 bottles of Christmas Spirit oil! That's right! Only thing you need to do to get entered is place a 100 pv order! That's it. Nothing to keep track of and at the end of the month, I'll pull a report and draw 10 lucky winners!!!! Drawing the first week of Dec! My way of showing gratitude to you! I appreciate you.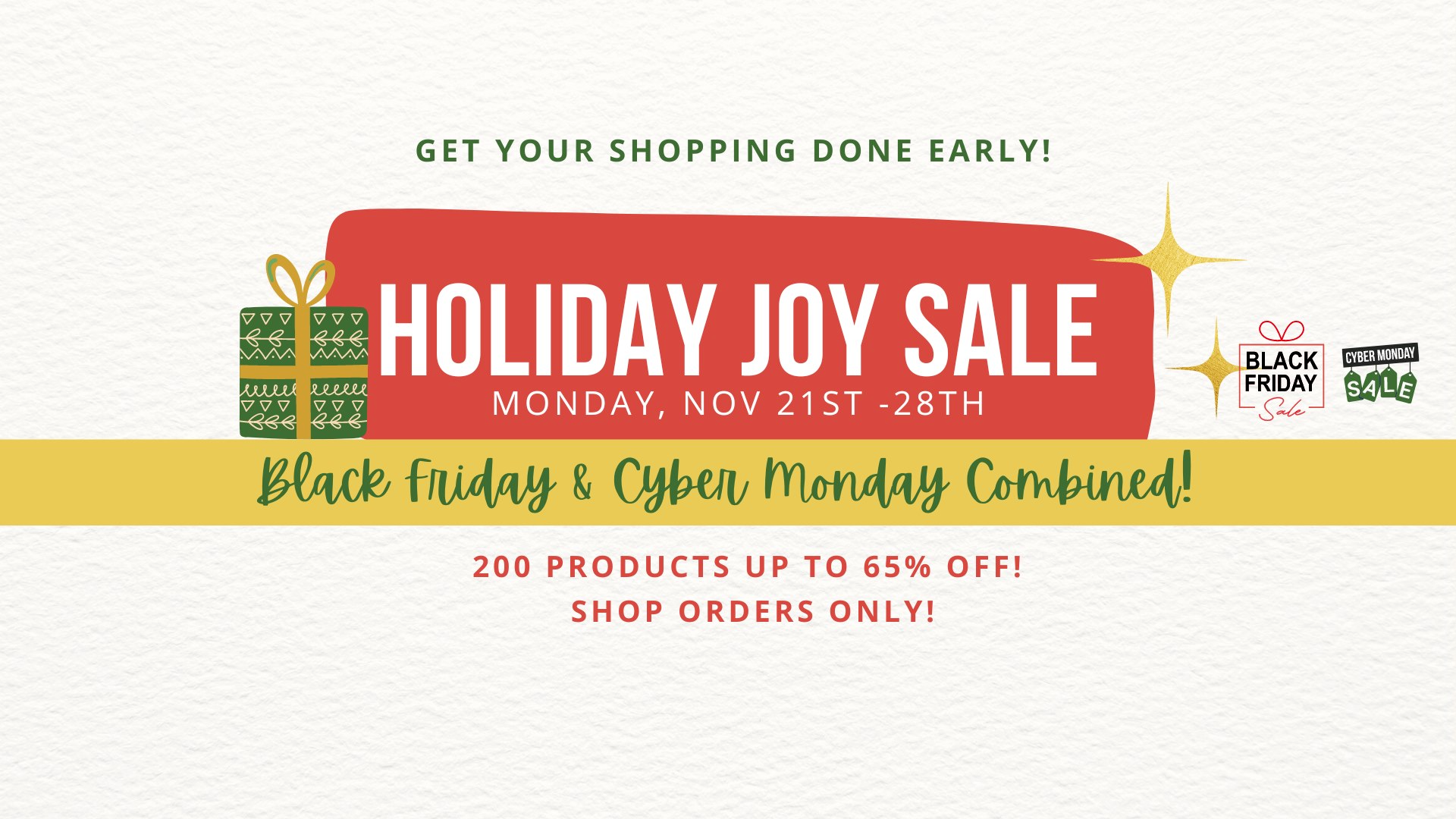 📅 Offer valid November 21 at 9 am MT (11AM EST), through November 28 at 11:59 pm MT (1:59AM EST)!
🛒 One-time SHOP orders only for U.S.
🎁 Free 1 oz Thieves Hand Sanitizer Gift with each order!
🛍️ Shop while supplies last without order limits!
check out the sale items listed by
category
check them out listed by
price
HAPPY Shopping!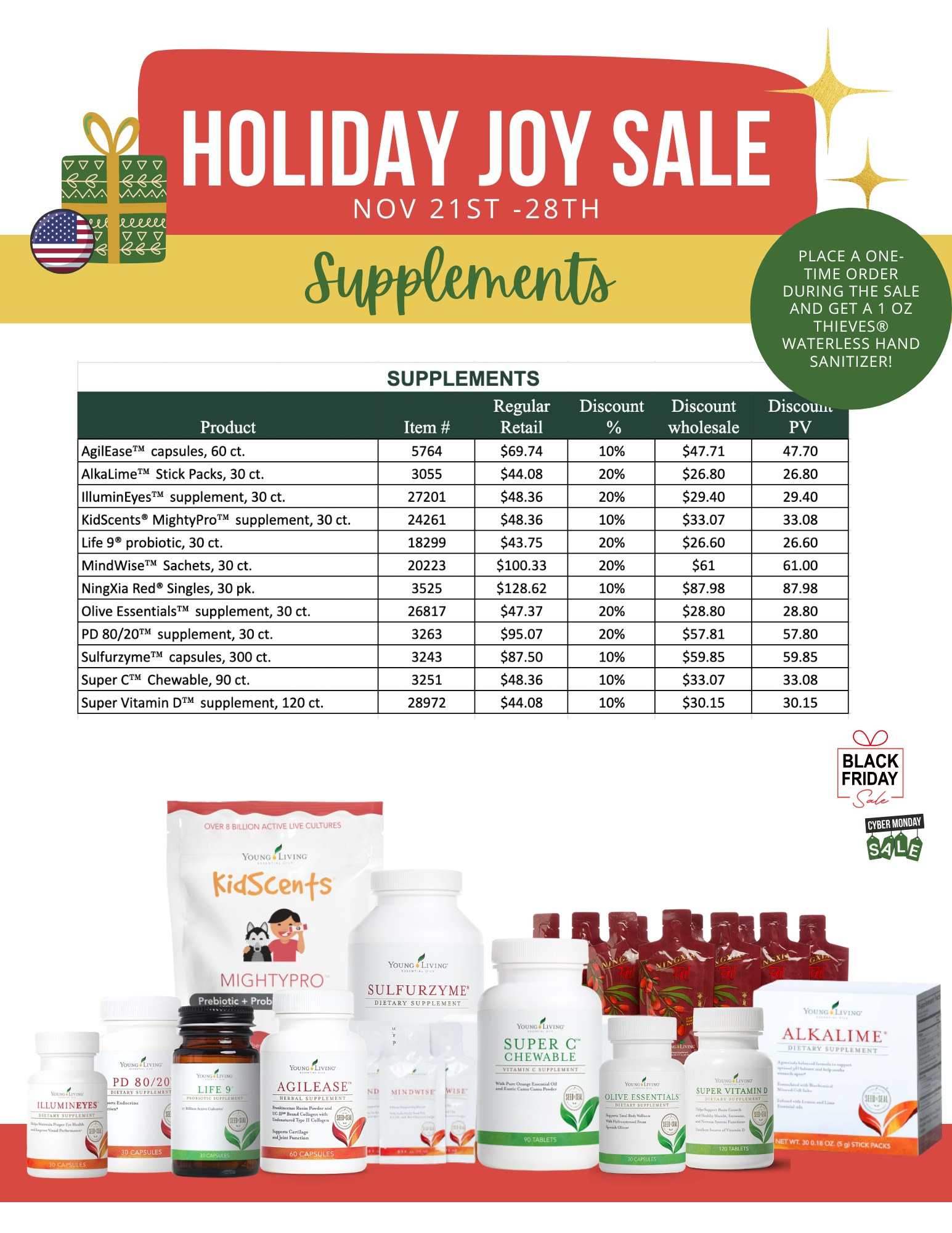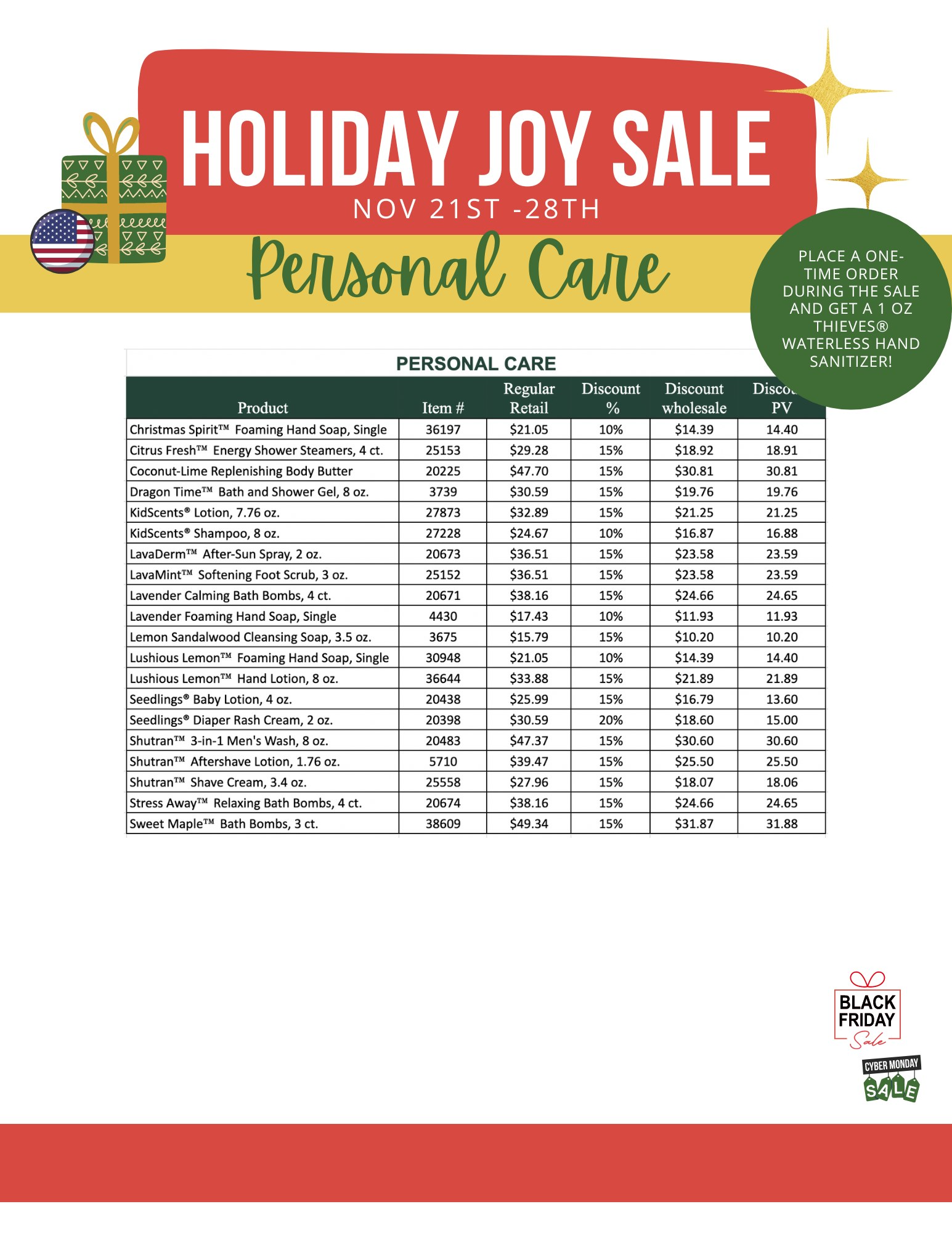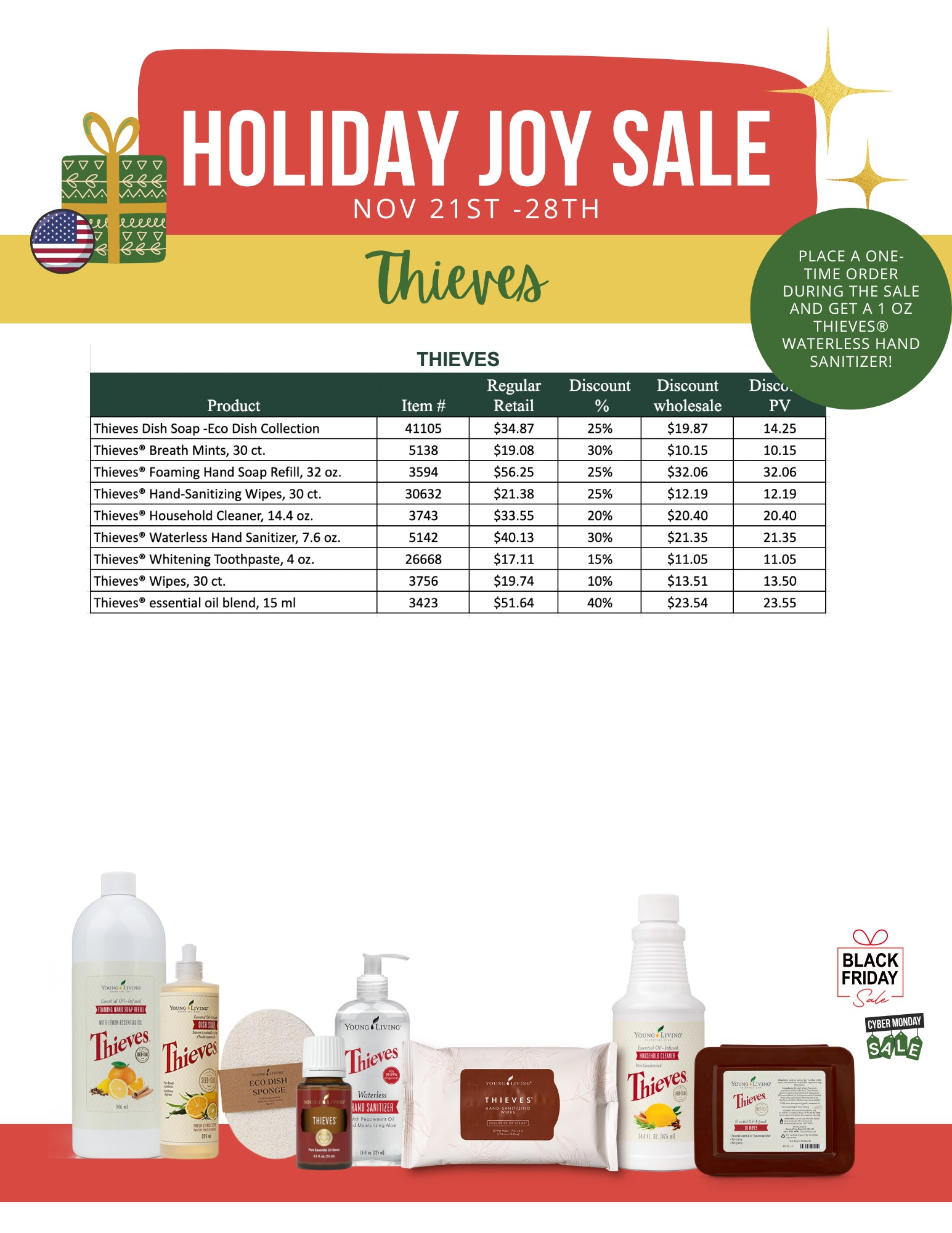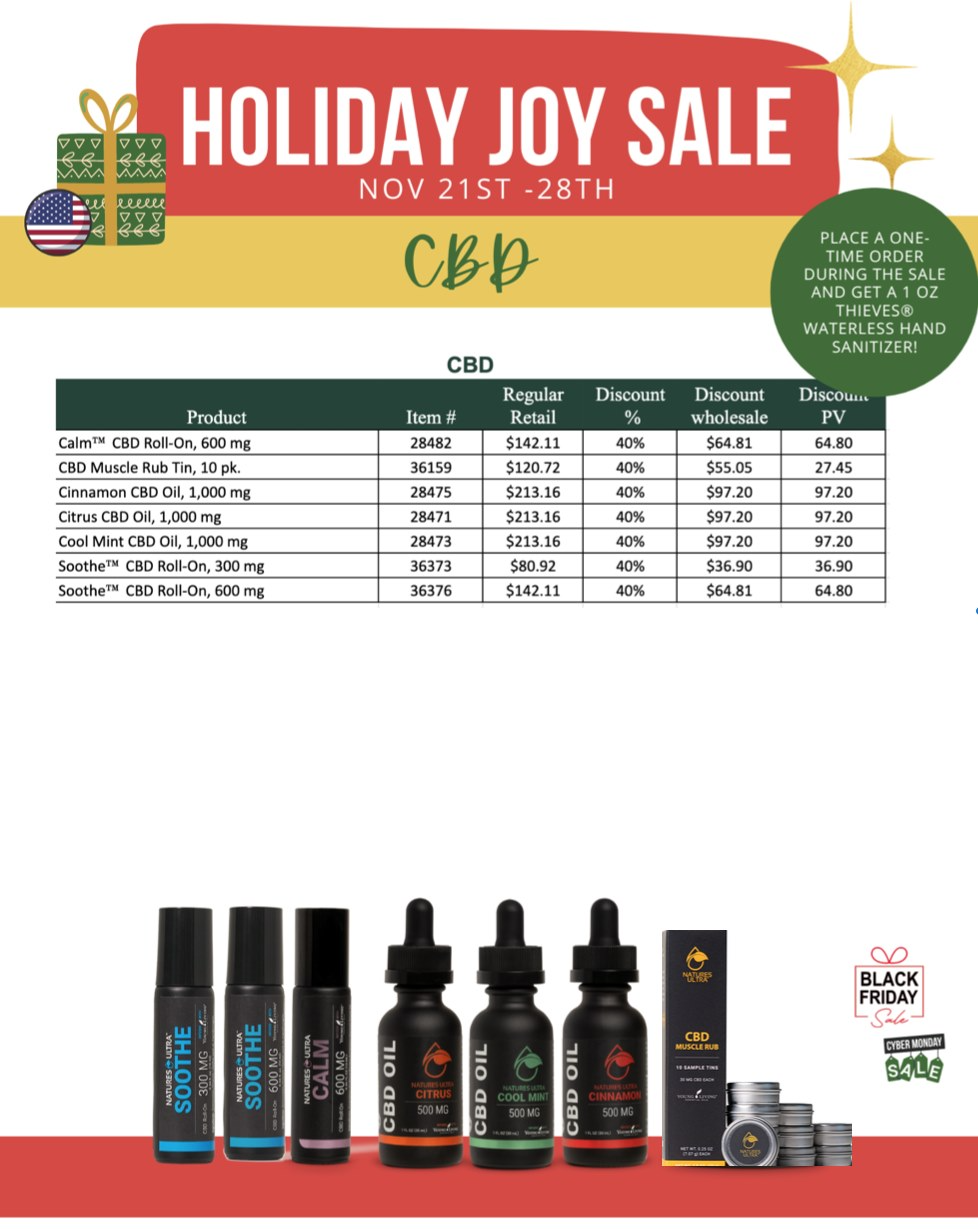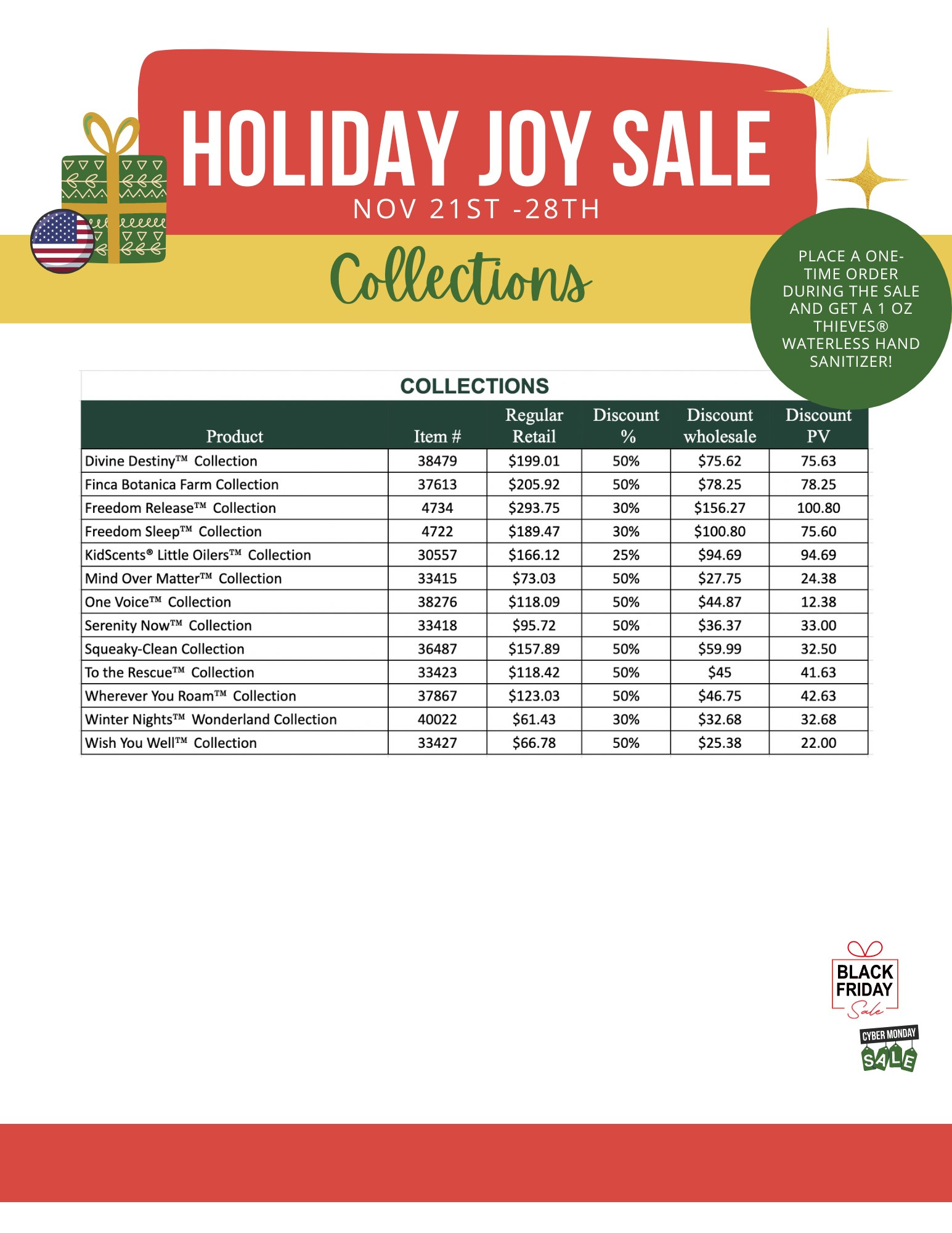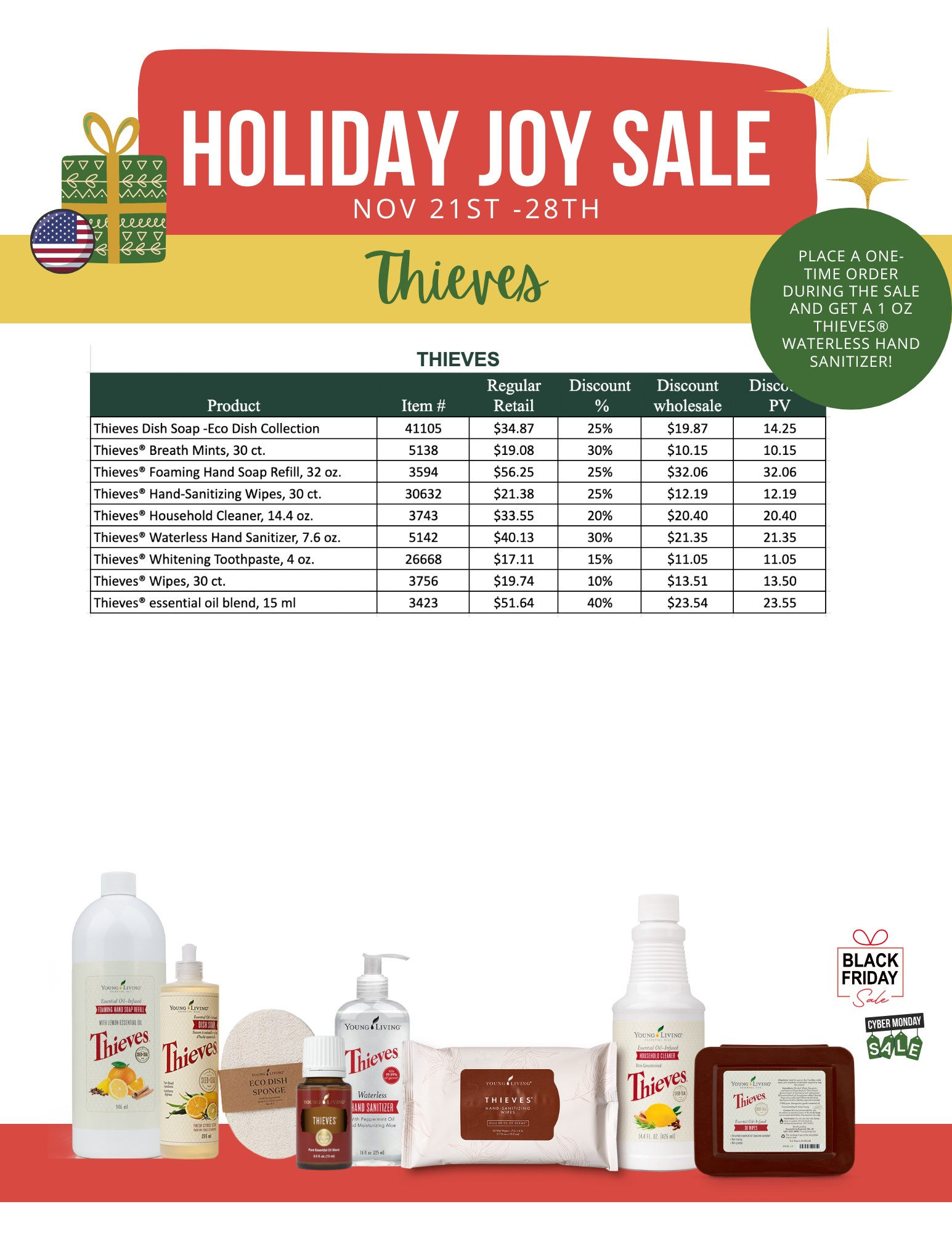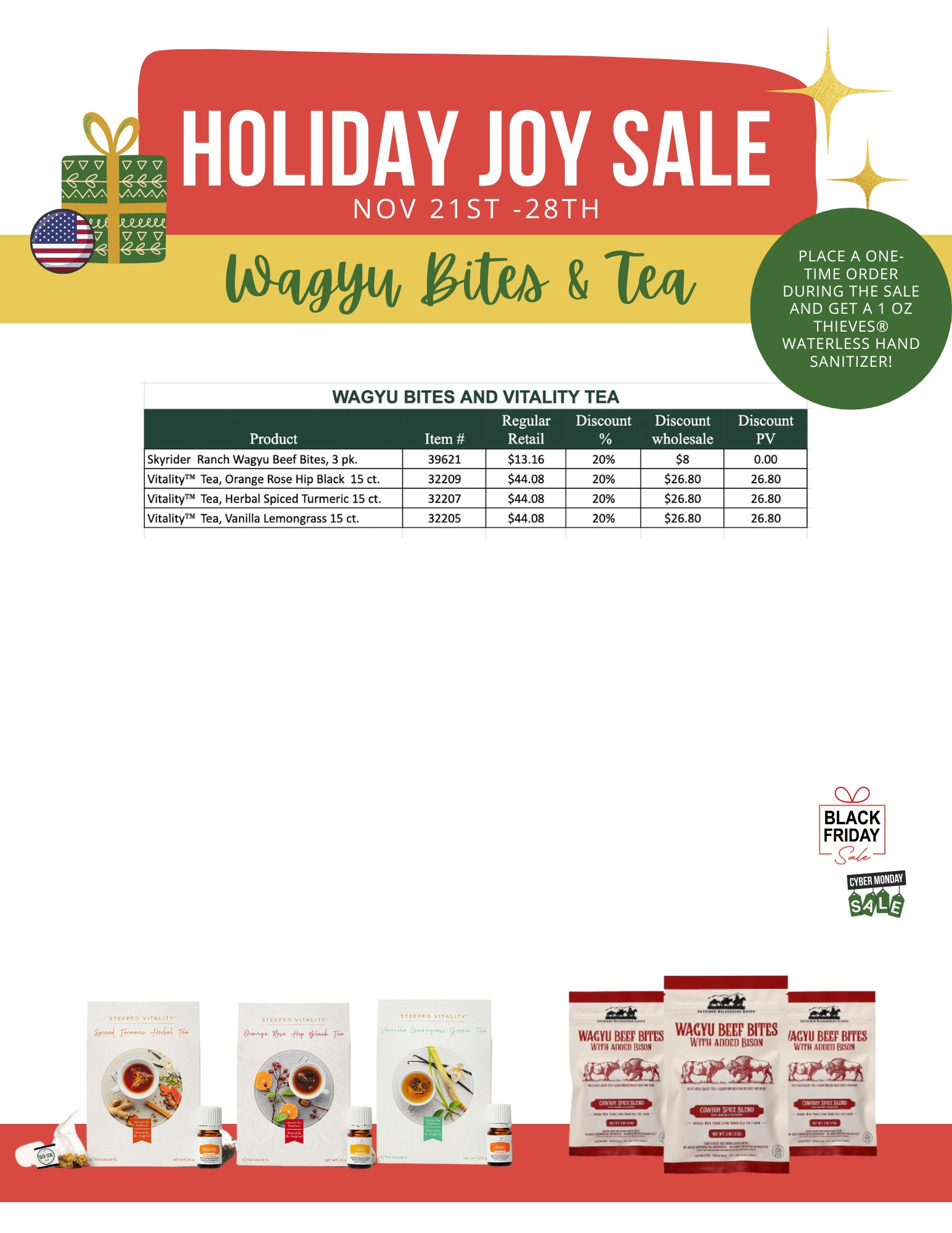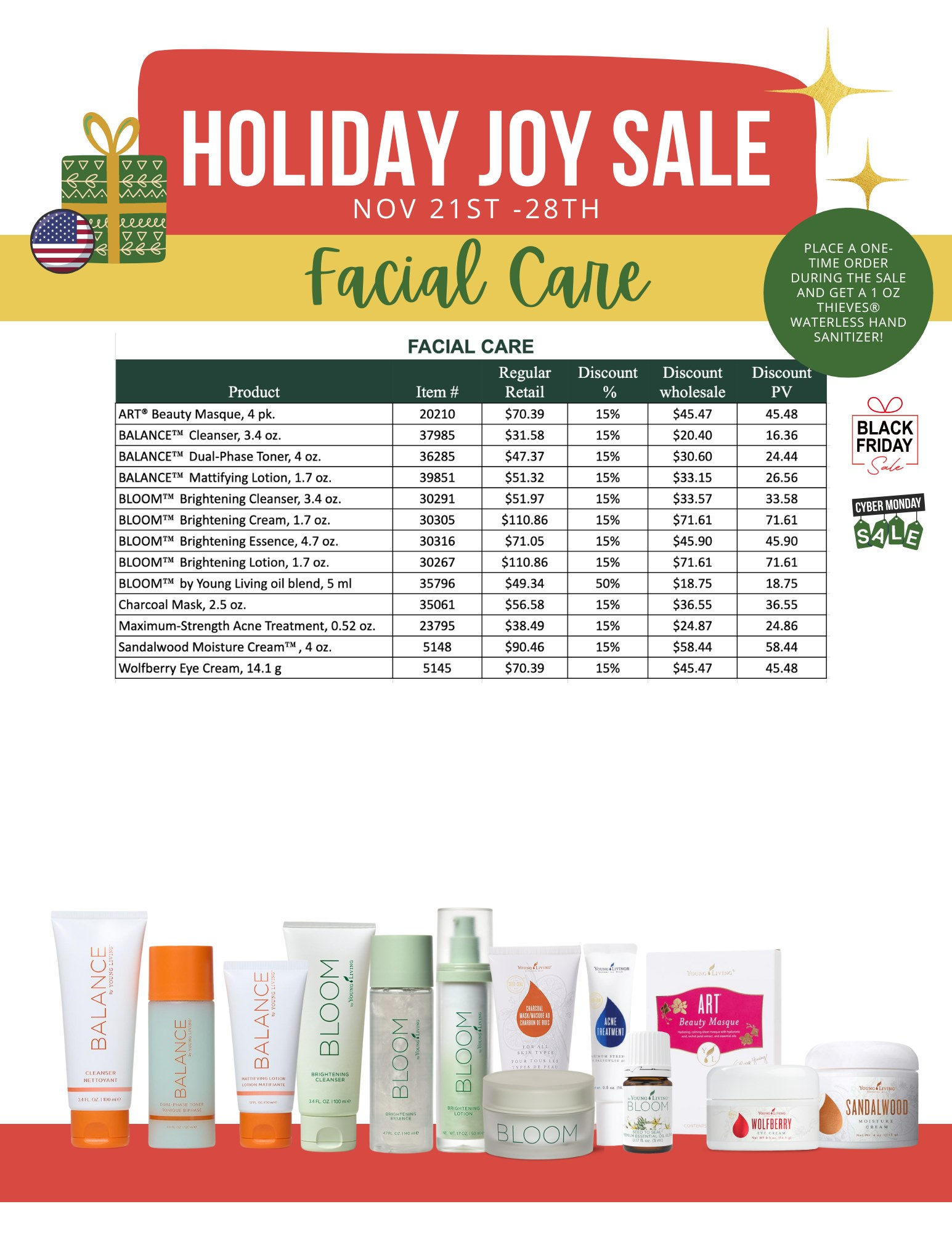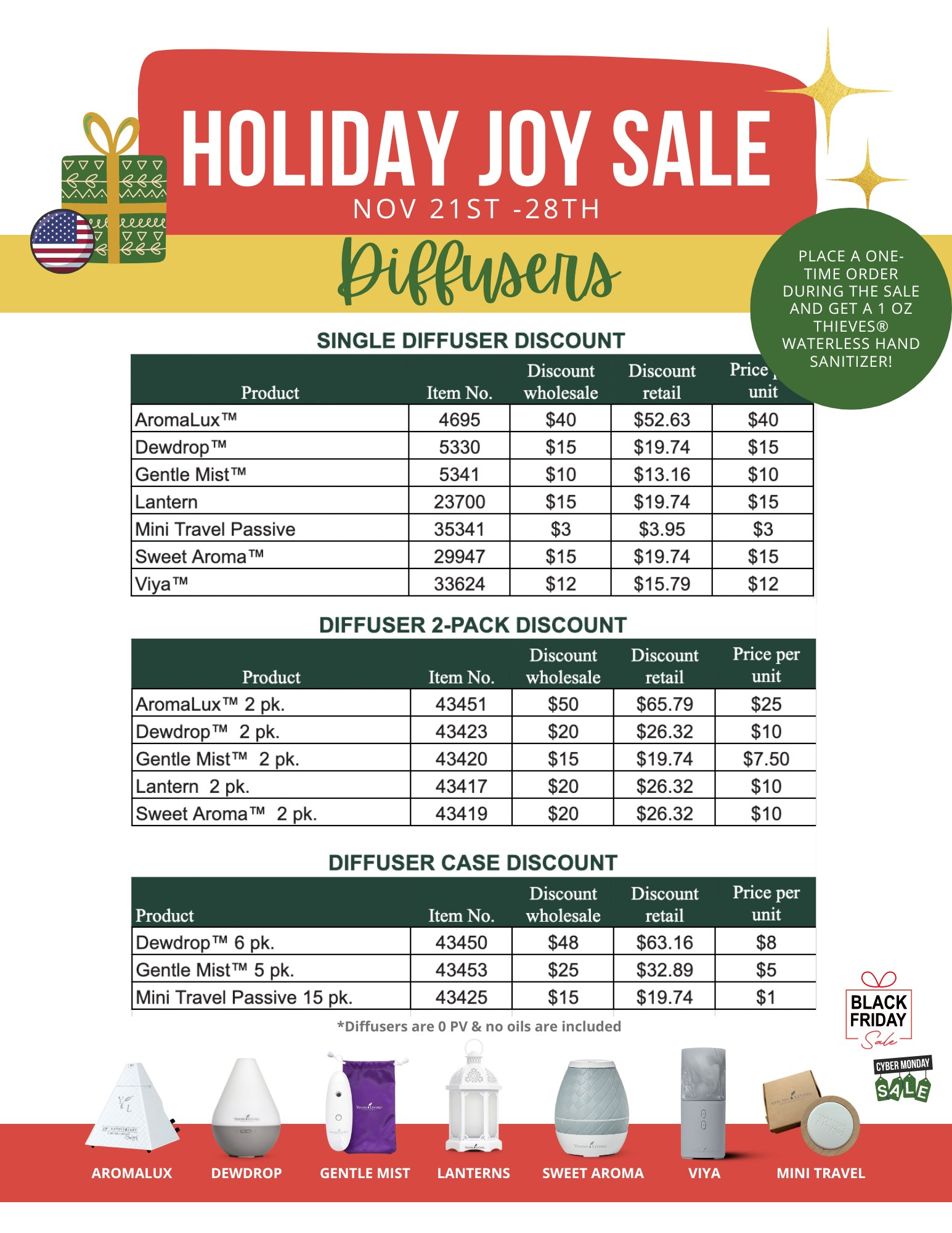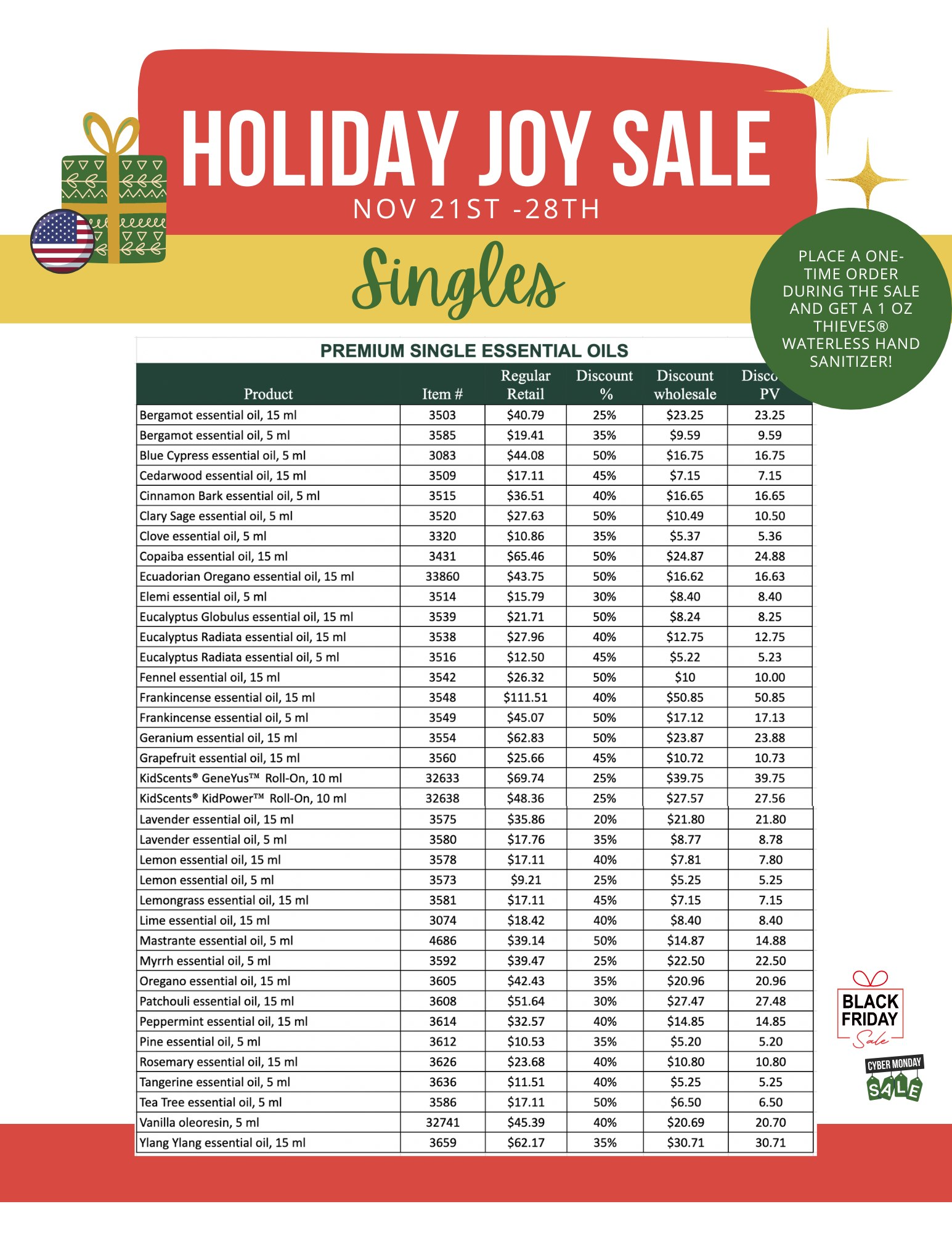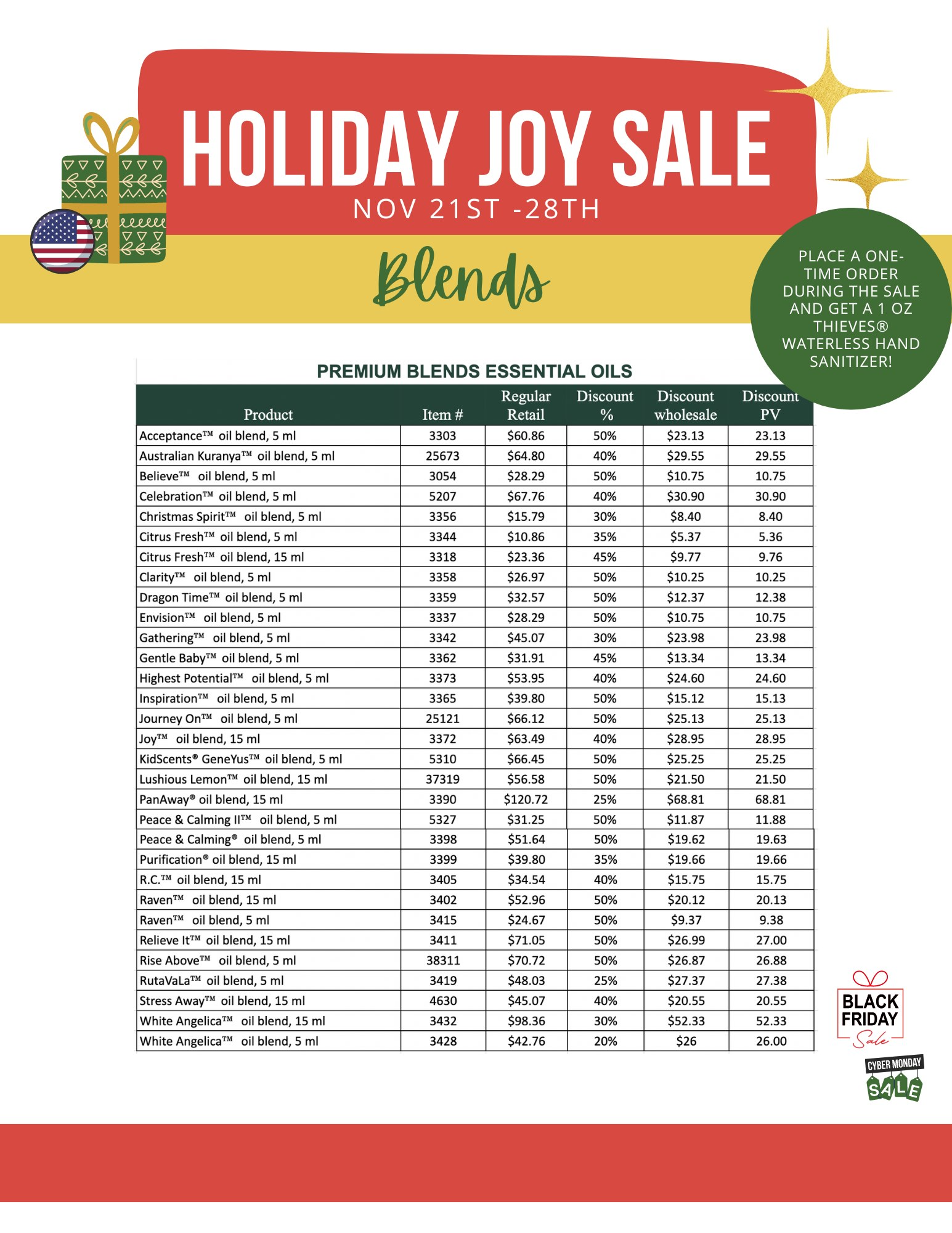 One final note. I am a big believer in speaking words of life over yourself and those you love. That being said, here's a sentence I have written down next to my bed and on the fridge that I say many times a day. It's a great reminder to keep going, smiling and being grateful!
I AM WHOLE, PERFECT, STRONG, POWERFUL, LOVELY, HARMONIOUS AND HAPPY!
Now go out and conquer life! Until next time...
☀️ ☀️ ☀️ ☀️ ☀️ ☀️
and p.s.-- if you or anyone you know is looking into Solar Power for your home or commercial business, Reach out! I would love to share with you how you can lower your monthly utility expenses! Permanently! with no money out of pocket! Let me help you help your wallet and the environment!
Sep 23, 2022 03:44 PM Central
Casey Forte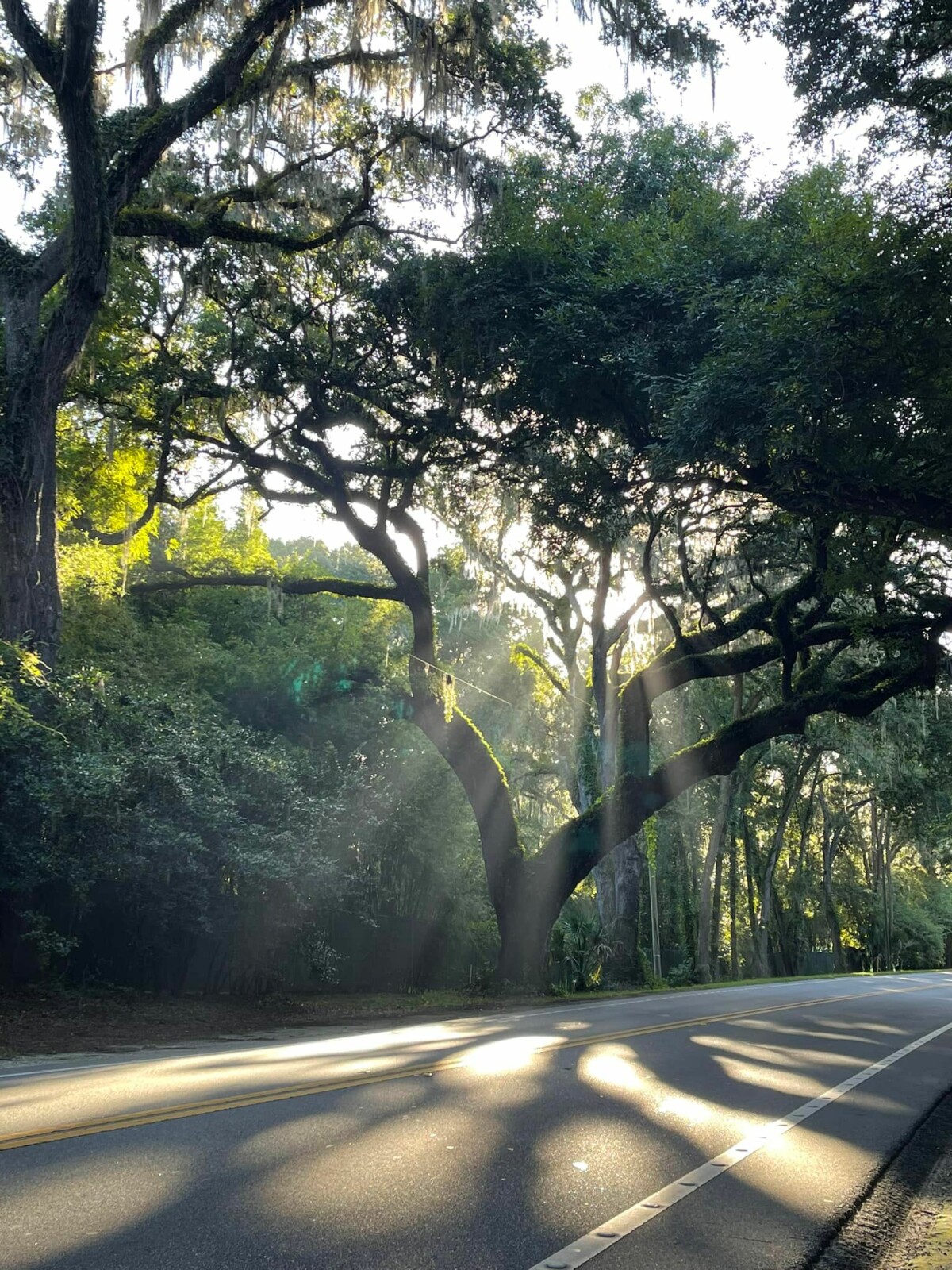 Fall is a time to let things go. Nature is such a wonderful way for us to physically see what happens to us as human Beings, and to remind us that it is ok, and natural to do. I think soo many people think they're supposed to go 100 miles an hour every day and wonder why they're miserable, or sick, or whatever. We need the different seasons in our lives. Our body varies with the seasons just like the trees and plants. I want to encourage you to let things fall away if they are going in that direction. It's ok to let go of things that weigh you down. It's ok to let go of excessive baggage. It's ok to allow the feelings to come up and out. Fall and winter are times to pause and reflect, and prepare our roots for the new growth in the spring. Breathe and release my friends, breathe and release.
As much as I love summer, I believe fall and spring are my favorite times of year. Which season is your favorite?
Speaking of Fall I want to share some fall recipes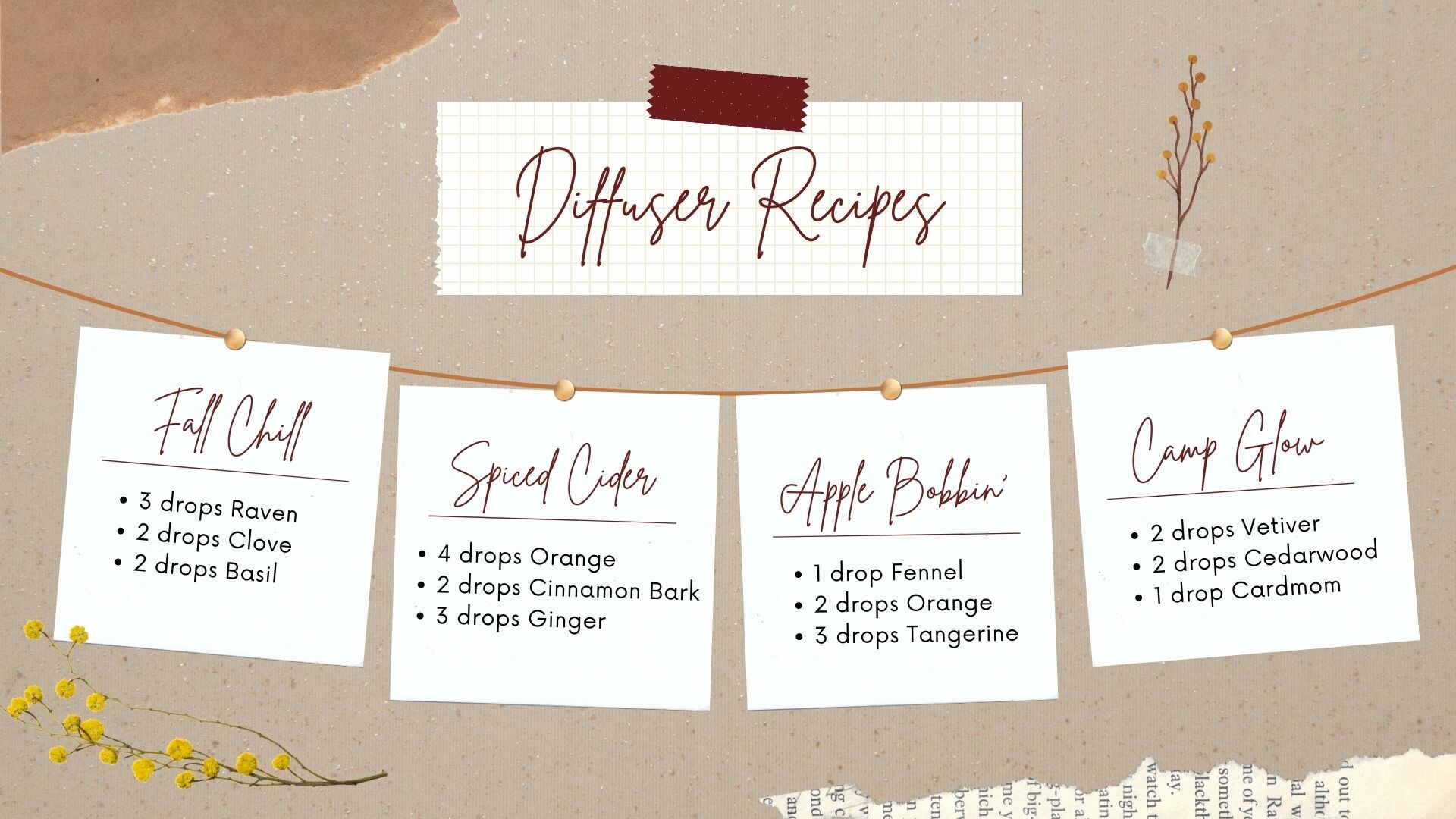 And I have an announcement!!!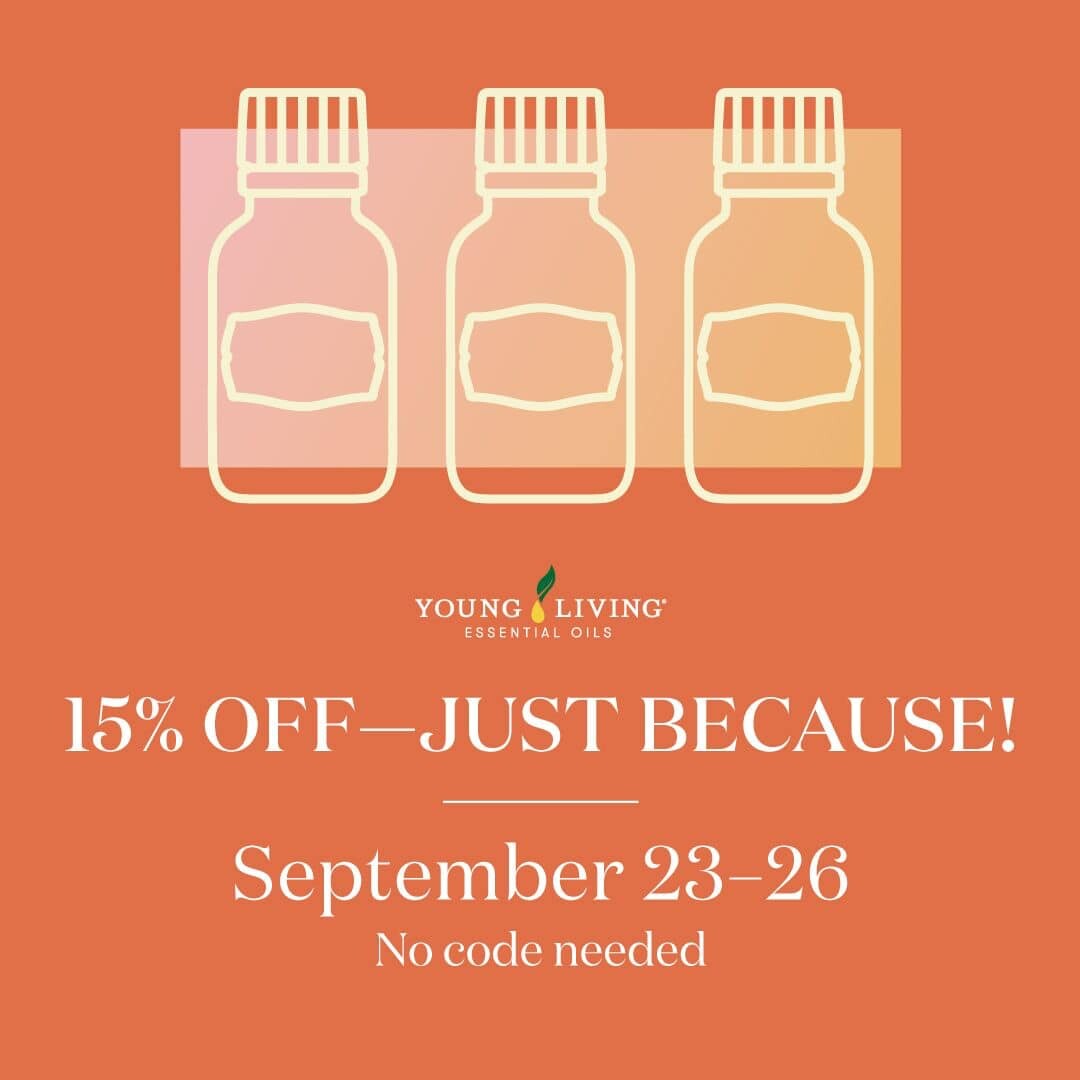 Young Living is taking 15% off of your shop orders now thru Sunday night! !!
Y'all, That includes the STARTER KITS!!!!!!!! This is unheard of discount on these already discounted collections! They're a great way to get a pre made bundle for whatever your particular needs are. If you don't know, reply to this email and I can help ya out with suggestions! Check out the Starter bundles here!
We don't need a special occasion to celebrate your awesomeness, so we're giving you 15 percent off our whole site!
That's right—our Just Because Sale starts September 23 at 12 midnight, MT, through September 26 at 11:59 p.m., MT. Nothing special needed, just head to Youngliving.com and place your order! or click the link below!
No code needed!
Shop here
I want to thank you and let you know YOU are appreciated. Sending you love and light and good vibes!