Jan 16, 2017 03:32 PM Central
So you may be wondering...
where do I even start with Essential Oils and how do I incorporate them into my life.
One easy way is to attend an Informational Class in your area or on Facebook (here is my Oily Group FB page where is host YL classes)
https://www.facebook.com/groups/1468915543225599/?ref=bookmarks
that explains in depth what EO's are and where to begin. A lot of people have NO idea which oils to start out using or how to apply them. It can be overwhelming at first but if you have a good support team and upline encouraging you and giving you tips and ways to use them it will become very easy in no time! There is also a TON of great information and resources at our fingertips to read and learn.
A lot of people like to test the waters before plunging into getting a whole Starter Kit. One oil I highly recommend beginning with is
Lavender
. It is often called the Swiss Army Knife of EO's! It is such a versatile oil and has a wide variety of uses. From Diffusing in a Home Diffuser for a good nights sleep or dropped on a cut or burn it is MUST HAVE in my EO Cupboard!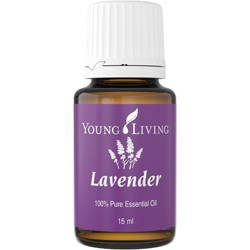 Lavender is know for its calming, soothing effects. Perfect to add to your diffuser at night or on the bottoms of your feet for a good nights sleep. Babies benefit from this one too!
If you are able to purchase the Premium Stater Kit, it is the best way to begin since you get a wide variety of oils PLUS a Home Diffuser! It has the best overall value and is the most cost effective way of beginning your EO journey.
The PSK as pictured above features: 11 Essential Oils (5ml each) a Home Diffuser, Samples of both Ningxia Red, Thieves Household Cleaner and EO samples to share with friends. Also includes small oil bottles to share with others or as a carry along oil in your purse or car. Over a $300 Value all for only $160.00!! Purchase here
www.youngliving.com using Member #2409936
Aug 26, 2016 07:21 AM Central
In this post I share my homemade cleaning recipe I use all over the house! It's a simple and yet effective way to cleanse your home! I love DIY Cleaners!! Making your own products is amazing and feels so good knowing you're not only saving money but you're also not using harsh or damaging chemicals in your home!! White vinegar alone has amazing cleaning benefits. This recipes uses that and other regular household items you already have on hand!! 🍋🍋
All-Purpose Cleaning Spray
Liquid Castile Soap (unscented or scented is fine ) Dr. Bronner's or make your own.
Water
White Vinegar
Borax (optional)
Essential oils
20 oz Glass Spray Bottle
Fill your spray bottle 1/4 full of Castile soap, add water to fill to 2/3 Full. Next add 1/4 cup borax if desired. Then add white vinegar to almost fill bottle.
Leaving just enough room for your essential oils. Put in 10 drops of desired oil. My favorites are Thieves, Lemon, Eucalyptus and Tea Tree oil! Use a combo of Eucalyptus and Tea Tree for a powerful scent!
Shake well and use!! This is great for sinks, toilets, counter tops, even a floor cleaner!! Change up the oils and make it your own!!
Don't have oils yet?? Don't wait any longer to start making your own cleaners and saving big time bucks!! Click Get Started Now on home page to order!!
🌱 Take advantage of the AUGUST Special YL is offering: Order a Premium Starter Kit and get not only the 11 oils that come with it but also a FREE 15ml Cedarwood EO!! This month only!! Great savings just got better! PSK valued at over $300. Plus the Cedarwood oil this month!! All for $160!!🌞