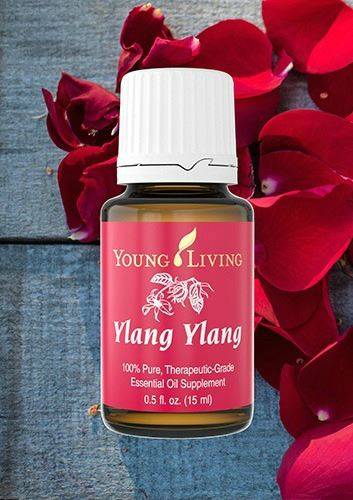 02/03/2017 11:42 AM Central
Did you know?

Ylang ylang (Cananga odorata) essential oil comes from flower petals of the large, tropical ylang ylang tree. Ylang ylang actually means "flower of flowers" and was given this name because of its sweet, floral scent. In fact, ylang ylang oil is one of the key ingredients used in the legendary perfume Chanel No. 5!
It's been highly sought after for centuries for its natural thickening effect on hair and also its healing properties on the skin. Throughout history in Indonesia, and even today, it's commonly been used to decorate the bed of newlyweds on their wedding night due to its energizing, aphrodisiac qualities. Today, ylang ylang trees are widely grown in tropical areas throughout Asia, including Indonesia, the Philippines and the Polynesian islands.
Ylang ylang is considered an effective mood booster, and has a calming effect on the mind. It has a positive effect on immune health, blood flow and emotions, making it a natural alternative for supoorting the endocrine, cardiovascular, reproductive and digestive systems. In foods and beverages, ylang ylang oil is used as a flavoring and preservative. In product manufacturing, it's used as a fragrance for cosmetics, household cleansers, hair products and soaps.
Ylang ylang essential oil benefits include:
Gets the blood pumping
;)
Mood uplifter
Happy Heart
With a naturally rich, floral scent that's considered "romantic" and uplifting, many people like to diffuse ylang ylang in their bedrooms or add some to household cleaning products. The scent also has the ability to positively impact emotions and can help create a calming, relaxing atmosphere in your home. It especially can be useful for soothing you through a rough day when you add ylang ylang oil to your bath, lotion or other beauty care products.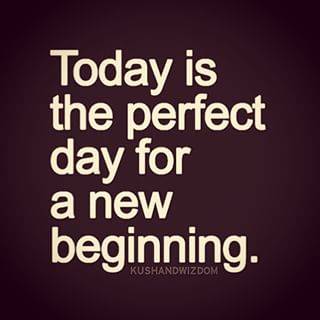 02/01/2017 09:59 AM Central
TODAY is the first day of a NEW month, which means NEW possibilities and new chances! Historically, Feburary was my worst month emotionally speaking. I used to struggle with debilitating depression and anxiety, but thanks to the GOOD Lord, he restored my spirit and made me new in his image!
I am FOREVER GRATEFUL FOR THAT. I began my jounrey with him in April of 2008 and it has been quite the adventure to say the least. As my journey continued with Him, he eventually led me down a path that became my true passion. Wholeness of the mind, body, soul, and spirit. He has taught me life changing things in each of those areas over the past 8 years I've followed Him.
It was first my soul, then my body... which lead to growth and learning in the ares of my mind and spirit.
I got interested in Fitness and Nutrition in fall of 2012 when I began the paleo diet, eliminated gluten and sugar, and began a heavy weight lifting/HIIT training style. I lost 18 dress sizes and 82# in about 18 months! I decided to become a Certified Personal Trainer and Wellness Coach. It was life changing and eye-opening. Things were going awesome until I had my second and third babies back to back, which took me back in the dark pit of Postpartum Depression. I gained a total of 60# back, which I am now working on releasing. Over these seasons of growth in my life I have tended to learn the hard way... this time, I am taking my time and appreciating my body and mind for creating these babies and pushing me through the darkness.
I eventually got introduced to Young Living Essential Oils, which completely changed the course of my life as they not only made everyone more healthy, it also showed me my purpose and the path I was meant to take. i began learning about Oils and emotional release, which lead to getting certified in Reiki and I'm currently working on my Liscensed Spiritual Healer certification as well.
People ask me all the time how I use my essential oils, and this my friends is one of the top ways.... SELF CARE. they help me take deep breaths and stay in the moment... not to mention they help release fat cells and toxins and balance the endocrine system, BUT on the emotional level.. if you are really wanting to "get in shape" my recommendation for you is self care, and asking yourself why you have gotten here and what you're going to do about it!
Health and wellness are SOOOOO much more than a "bikini body!" Its about your SOUL... if you are wanting to do some personal digging in 2017, contact me for a personal consultation and complimentary chakra and itovi scan *non-members only* My goal this year is to Simplify.. in all areas of my life. If its not serving me or my purpose, I want to let it go... all of it. Fear of failure, toxic negative thoughts, fat, shame, ALL of it. My challenge to you is to join me this year, join me this month. its a new day! carpe diem!
If you know you're ready to join me on this oily awesome adventure, click on the button in the top right of the home page "Place an Order" Contact me for assitance and don't forget to add a bottle of veggie capsules to your order! Lets do this!
Lauren