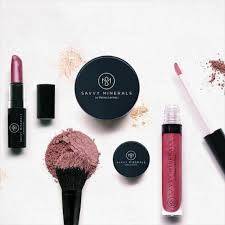 06/21/2017 03:38 PM Central
Good Afternoon!
Just got back from the Young Living Convention and I'm so excited about all the new items they launched! You may have seen my post through my Healing Oasis page but I want to do a quick recap to tell you about some more exciting news!!
Seedlings line: An entire baby line complete with wipes, baby wash, oil, lotion, the works! Even more exciting, you can use it on newborns!!
Brand new Desert mist diffuser, amino acid supplement, calcium supplement, insect repellent, after sun spray (that also works well for bug bites), sunscreen.... YL really spoiled us this year with some surprises!
Biggest surprise yet....Savvy Minerals line! Yes friends, MAKEUP!!! Gorgeous toxin free makeup that works! I couldn't resist and ordered some for us all to sample. I wanted to get a count on who all would like to try the Savvy Minerals line. We got to try it at convention so I know you will love it, but who doesn't love trying out some makeup? If you are interested reply back to me and let me know if you want to meet up and give it a try. Please let me know what would work best for you, I.E- Weekend, weekday, morning or evenings.
Looking forward to sharing all the new products with you!
Have a great day!
Tara