Feb 12, 2019 06:54 AM Central
Pam Del Principe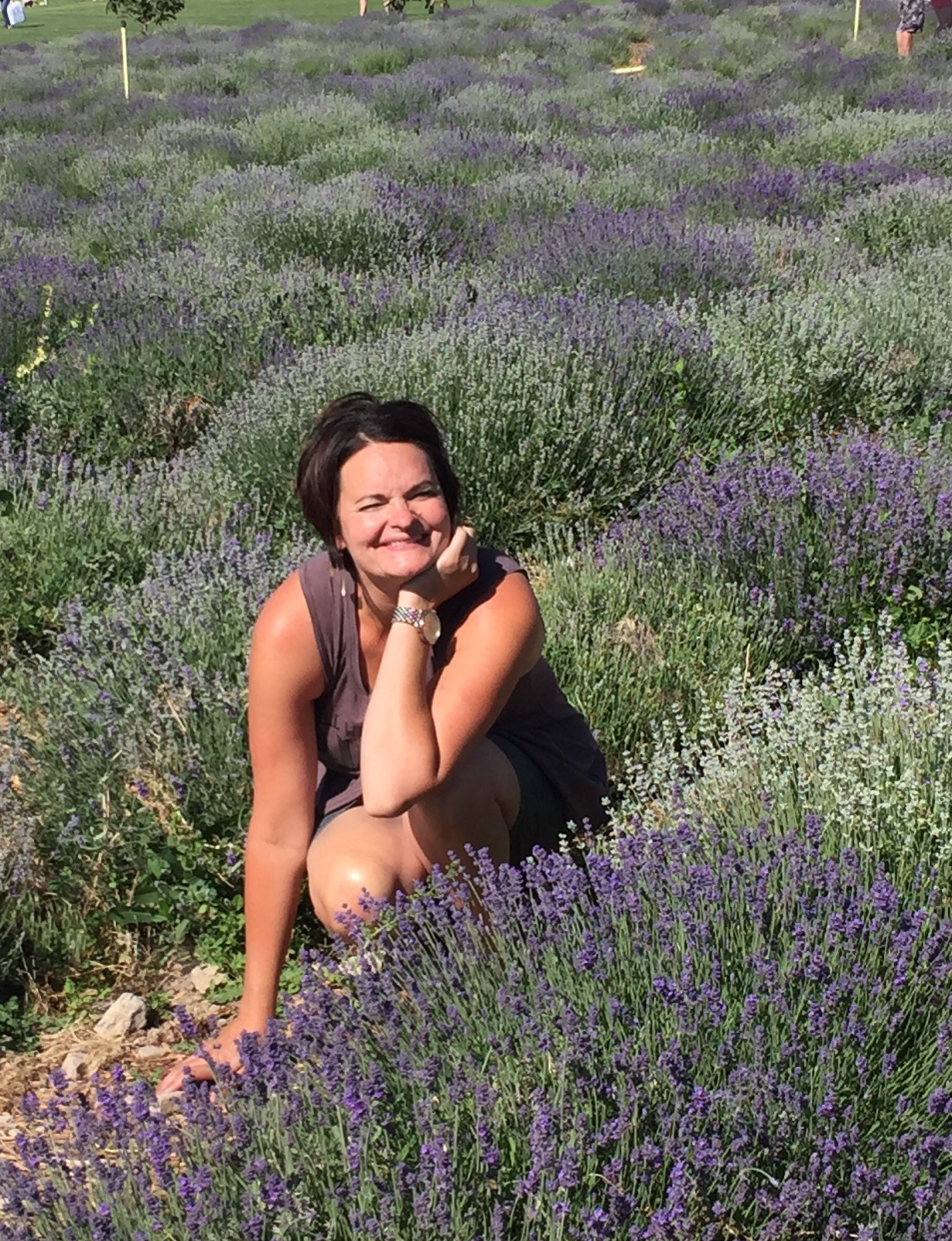 A friend of a friend , Sarah Goff, made these calls and reported back her findings about calling 15 essential oil companies about visiting their farms

Here is her post:

"The results are in.
I called 15 essential oil companies and asked if I could tour their farms to see how the essential oils are made.
Here is a list of the company, phone number, and answer.

1. NOW essential oils: 888-669-3663, they do not grow their own plants. This either means that their "oils" are made in a lab or they buy plants from random farms.

2. Piping Rock Essential Oils: 1-800-544-1925, the representative told me no. She did not give me any explanation.

3. Aura Cacia essential oils: 1-844-550-7200, the rep said that they do not grow their own essential oils. She would not give me the names or numbers of the farms where they buy the plants.

4. AnimalEO: 320-286-3277, the mailbox was full. 😂

5. Mountain Rose Herbs essential oils: 800-879-3337. The rep said I cannot see the farms because their plants are sourced. She would not give me the name or numbers of the farms so I could ask them.

6. Edens Garden essential oils: 949-388-1999, the website said to not take the oils internally (Young Living has an entire line of vitality oils that are labeled to take internally). The rep said that she had never received a question like that before and asked to place me on hold. She returned to tell me that they do not own any of their own farms and that I cannot calls those farms.

7. OnePure essential oils: only available by email. They did not respond to my message.

8. Healing Solutions essential oils: 1-800-819-4098, the rep had to place me on hold. He returned to say that I cannot see the farms. He said that the company is not equipped for face-to-face consultations.

9. Gurunanda essential oils: 866-421-0309, the rep told me that they source their oils and that I cannot see the farms.

10. Plant Therapy essential oils: 800-917-6577, the rep told me that they do not own their own farms and I would not be able to take a tour to see the plants or oils be made.

11. Rocky Mountain essential oils: 1-866-493-8159, the rep said that they do not own their own farms. I quoted, "We do not have any direct correlation with the farms, so it would be impossible for us to set anything up."

12. doTERRA essential oils: 1-800-411-8151, the rep had to place me on hold. He said that I can only come on tours that are offered Monday, Wednesday, and Friday at 10:30, 12:30, and 2:30. I told him that did not work with my schedule, and he was not sure how to respond.
✨✨✨EDIT✨✨✨ after receiving more questions, I called doTERRA again on 2/8 and 10:03 am.
DoTERRA does NOT LET PEOPLE TOUR THE FARMS!!!!!!
The dates and times listed above are only to tour the HEADQUARTERS. NOT THE FARMS. They told me I cannot see the farms.

13. Jade Bloom essential oils: 1-844-787-3645, after listening to a long message, they do not take phone calls. I emailed and asked to see the farms. They have not returned my email.

14. Melaleuca essential oils: 208-522-0700, Mindy Buda actually made this phone call 🖤 she said that the rep told her that there are no farms for Mindy to tour. The rep then said she doesn't know where the farms are and cannot give any other information.

15. Young Living Essential Oils: 1-800-371-3515, I called and pretended to be someone who is interested in the oils but not yet a member. I was directed to the Visitor's Center (1-800-371-0819). I was told that I do not need a tour guide or anyone with me while I tour the farms. The farms are open M-F 8am-6pm, Saturday 9-5, and closed on Sunday. She said I can also tour the distilleries where the plants are made into oils.

I feel like these results speak for themselves.

Why do some companies not know where their farms are?
Why wouldn't they give me a phone number?
Why do some companies not have anything to do with how their plants are grown?
Why was I given an answer of "no?"
Why can't I ingest something that I made from plants?
Why do some oil companies make their oils in labs and not from plants?
Why can I only visit a farm WITH a tour guide? Why can't I go by myself?
Why did every company claims to "set the standard" and have the "highest quality oils available," but they had no part in farming the plants?
Why don't the employees know where or how the product is made?
How can you sell something to someone knowing they are going to put it on themselves/their kids and not know anything about it?

This is proof that Young Living is the best. If you don't believe me, feel free to call the phone numbers.
I encourage you, if you are ever near any of Young Living farms, GO!! The experience is amazing. Not only are they breathtaking, but seeing the plants and the distilleries are such an incredible experience. They are completely open to the public. The transparency of the company speaks volumes.
The picture of me is
at the Mona farm in Utah in one of the lavender fields.
Aug 3, 2018 12:38 PM Central
Pam Del Principe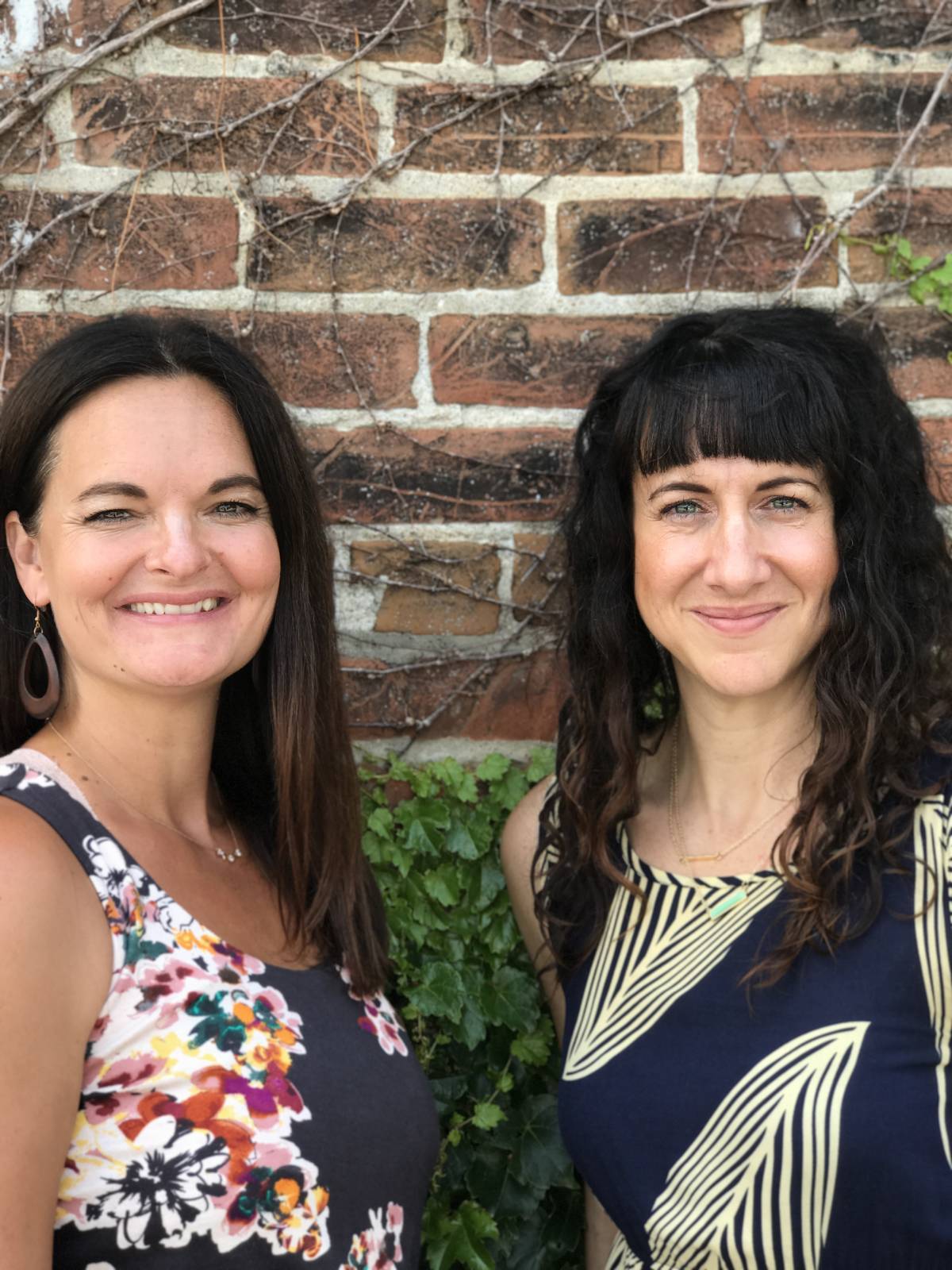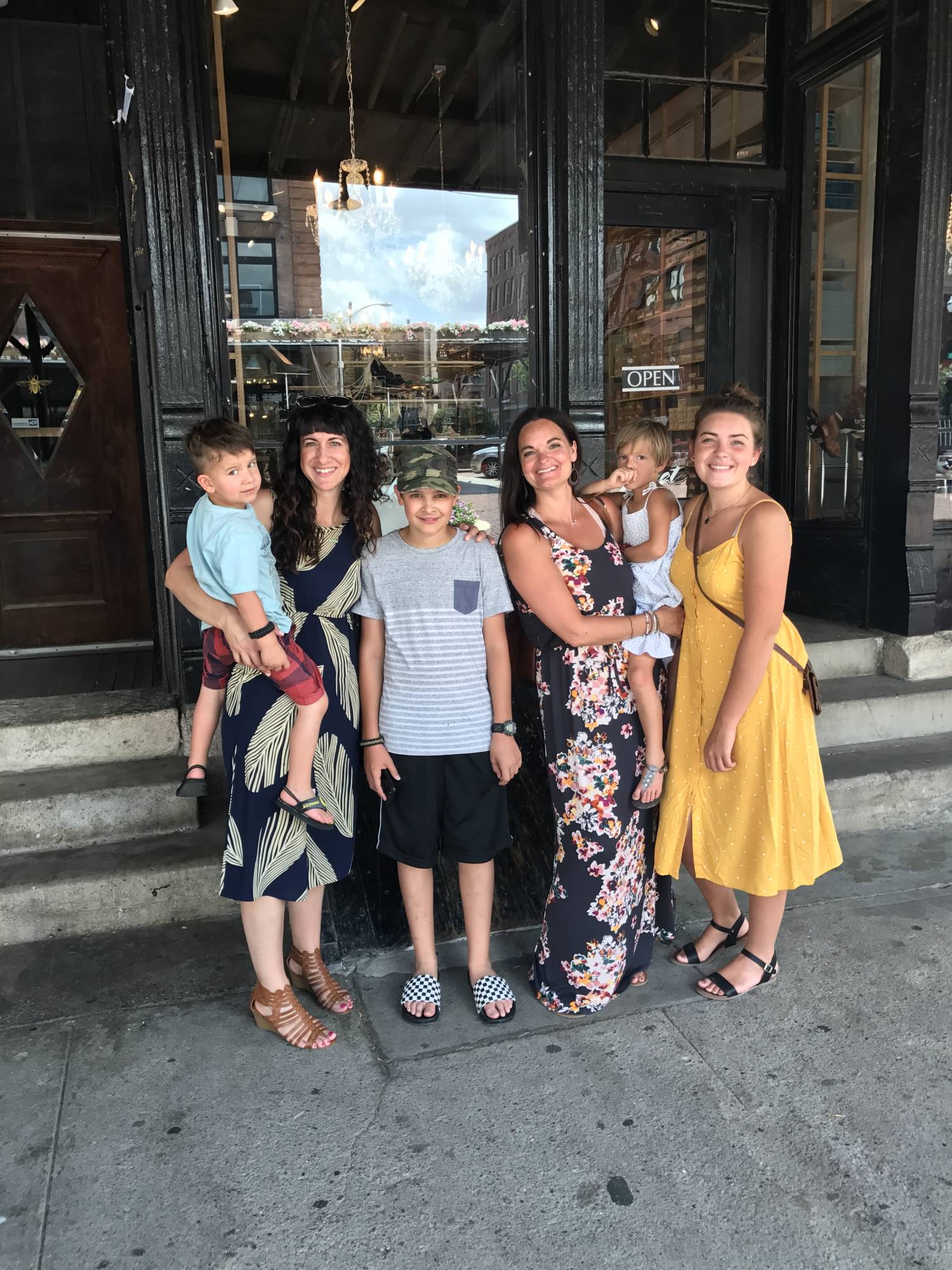 Joyful Oil Team meetings went awesome in Omaha, NE! I truly love my job.
that we get to teach about healthy lifestyle
that we gain friendships across the US and beyond
that we can travel anywhere and find opportunities
that it can provide financial freedom
AND my family can come with me❤️
Here are the bigs watching the littles while we do our thing!
By the way if you are ever traveling through Omaha, NE, you MUST go to the Old Market! It's in the heart of downtown. Amazing cuisine and shops. Awesome feel and the most friendly store owners!
The chocolates at Chocolat Abielle are out of this world! Almost too beautiful to eat, until you take your first bite...then it quickly disappears!
They have an amazing art gallery, Mangelsen images of nature gallery. Tom Mangelsen is an award winning photographer. His images are truly stunning!
Need a massage? Check out the super cool, industrial style Victor Victoria Salon. Kelsey Poulsen has the newest techniques available to her clients!
Nouvelle Elle is one of many darling boutiques.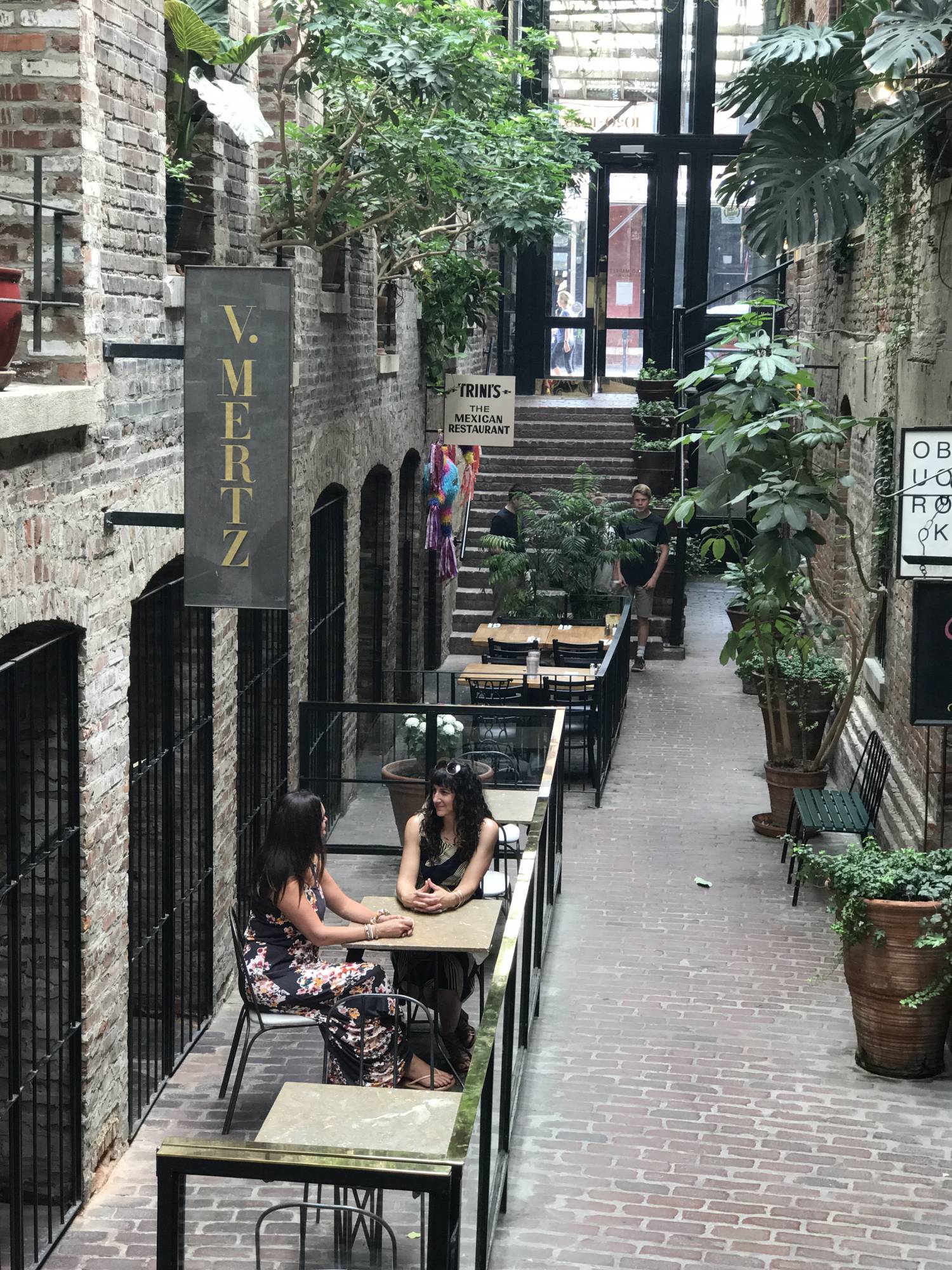 Old Market Passageway. Felt like we were in little Italy!