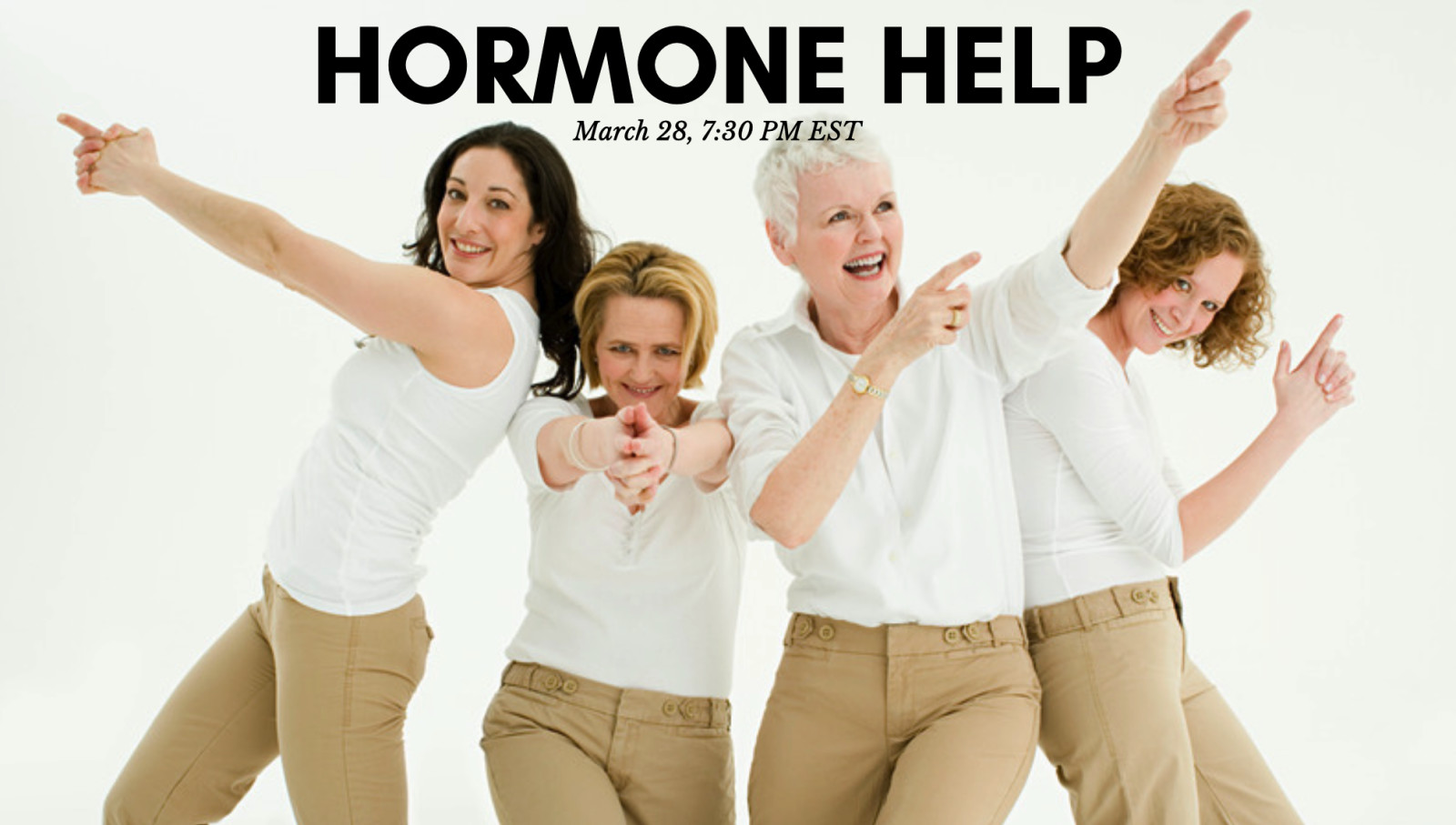 03/28/2019 07:30 PM

–

03/28/2019 08:00 PM

Eastern time
So many of us battle hormonal problems on a regular basis - whether they be cramps, hot flashes, mood swings, or even thinning hair and energy loss. Did you know there are many ways you can support your body to help many of those symptoms?
Join us for this online class to learn some of these simple tips!
To join this event - simply click on this link to be entered into our virtual meeting area.