HAPPY NOVEMBER!
As we gather around the table this month we get to focus on all the things we are grateful for. I am incredibly thankful for my family, my home, and of course my oils! How about you? I would love to hear! I think our world could always use a little positivity spread around, don't you think?
Star or flag this message so you can refer back to it all month long!
You'll hear all about…
Pumpkin Spice, Cranberry Orange and more recipes
Cooking with Oils & Holiday DIY's
Holiday Gifts and Products Announcement
Featured Products
Monthly YL Promos - Get your FREE Stuff!
FEATURED RECIPES
Take a look at these seasonal recipes. Try them all and tell me your favorite!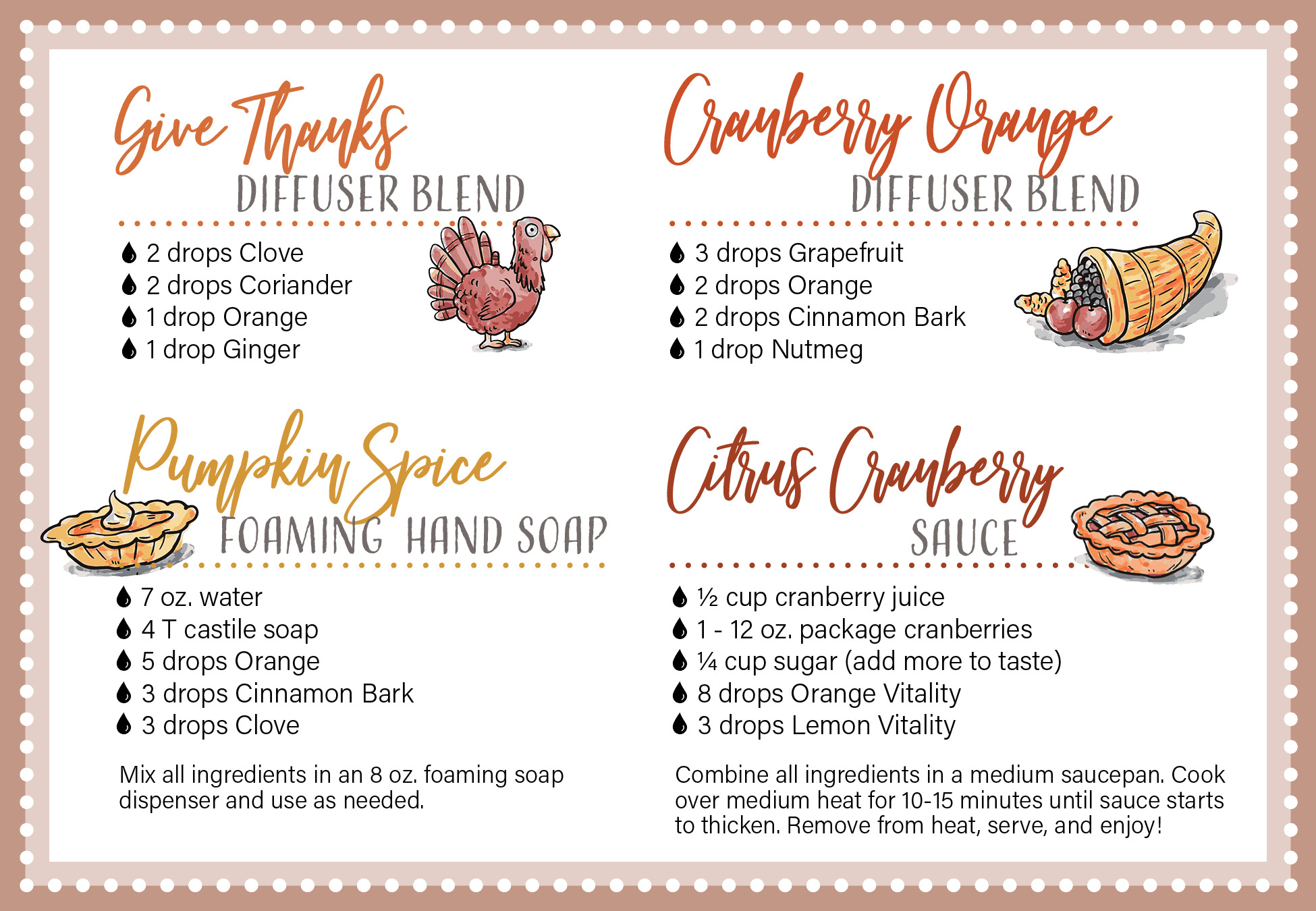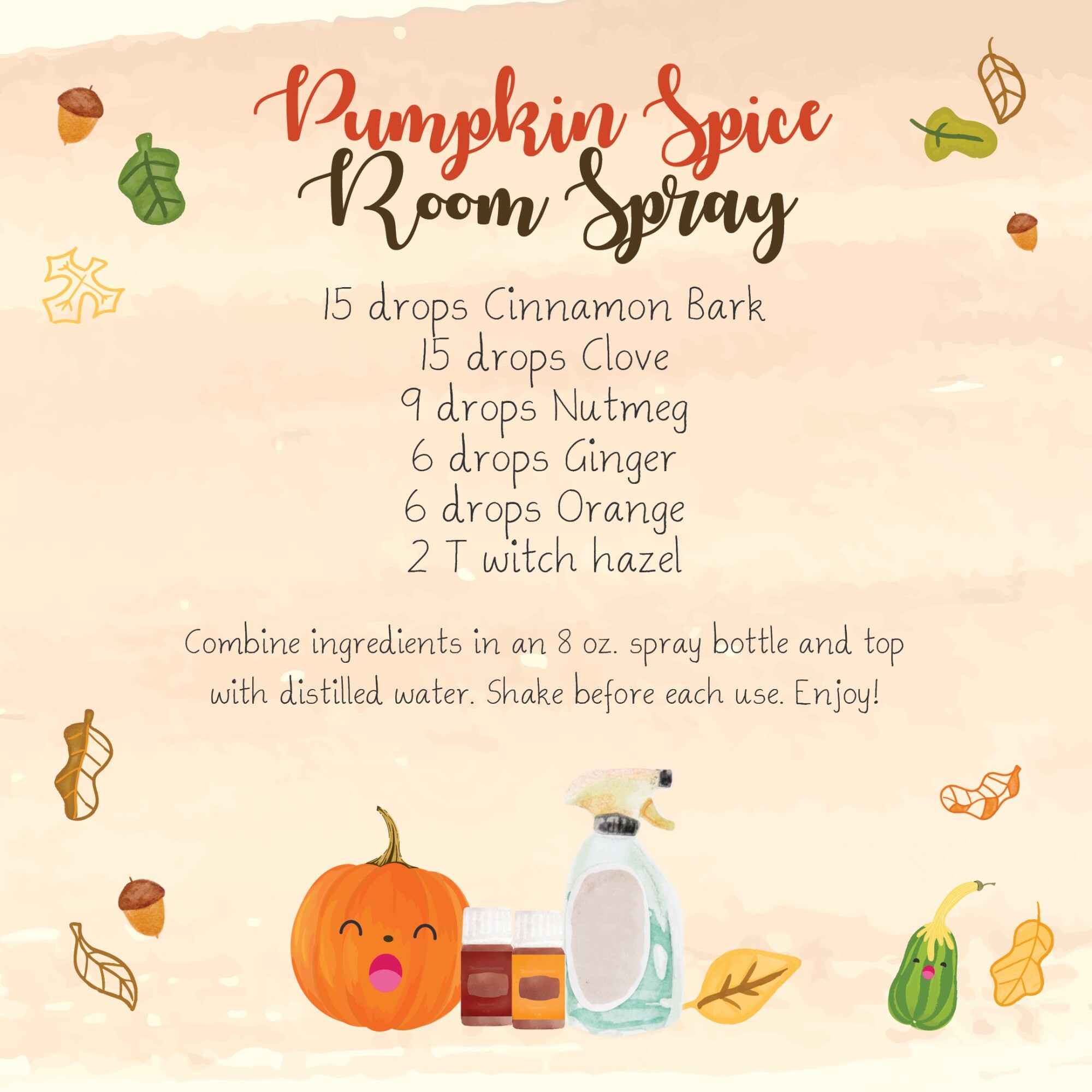 SWAY CLASSES - FUN, NOW AND ONLINE!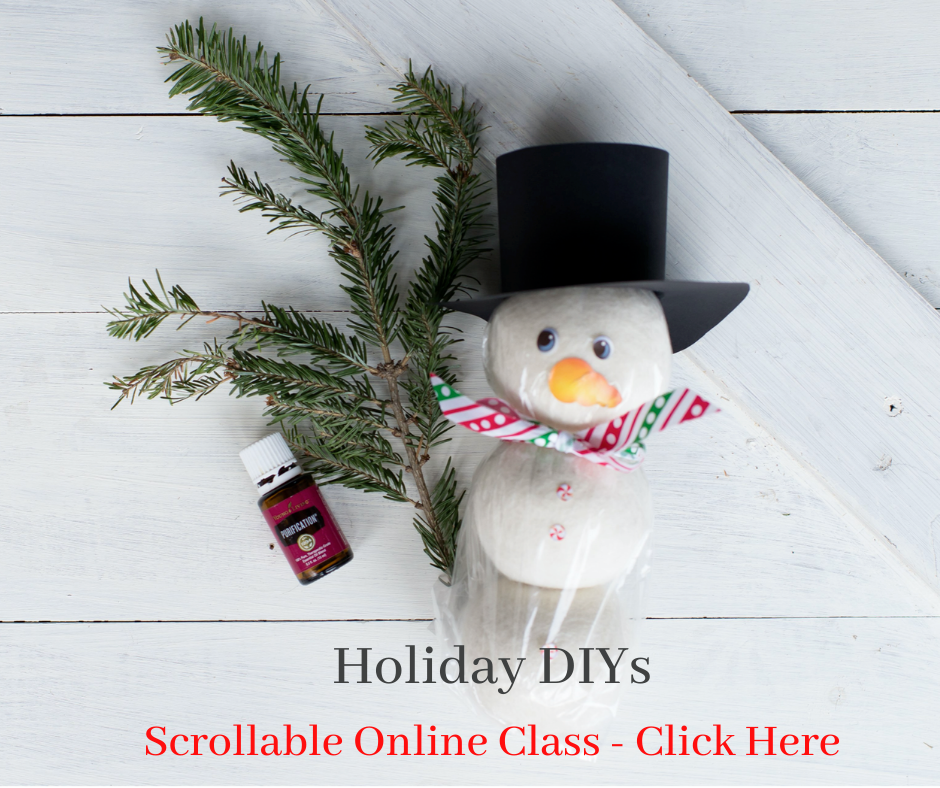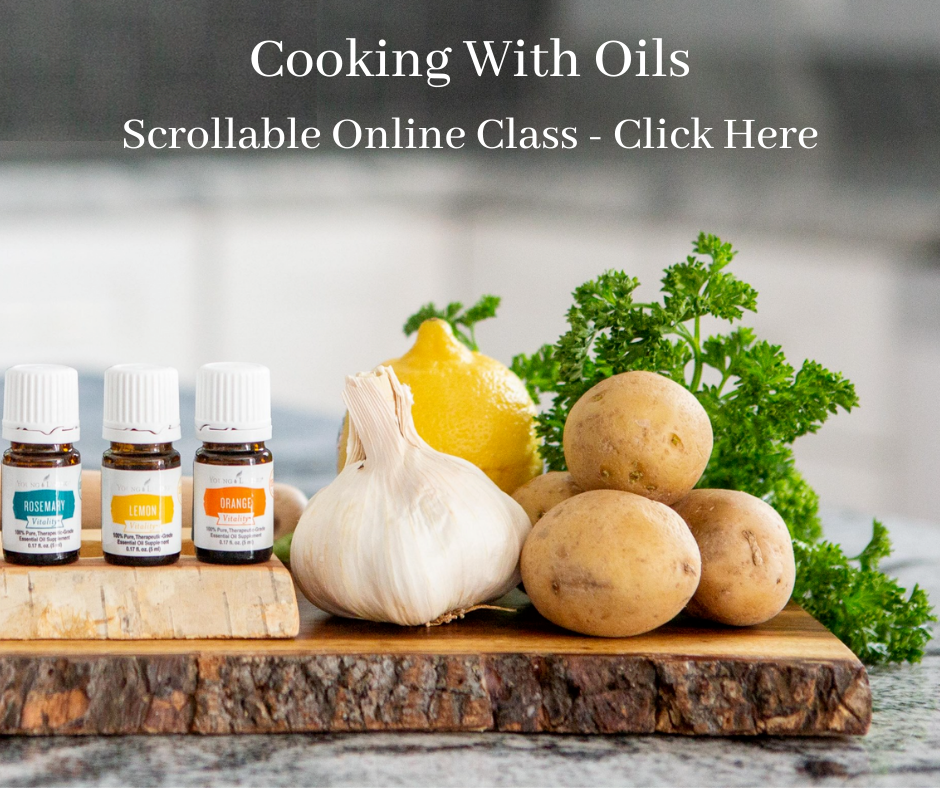 IMPORTANT ANNOUNCEMENTS

HOLIDAY CATALOG RE-LAUNCH
Good news! The week of November 9, you'll be able to shop Holiday Launch products in your Virtual Office. All Holiday Gift Guide items are still in stock, so hold on to your wish list until you can shop early November!
Moving forward, we are investing in innovative systems that will support us as we continue to grow. We know you want a business that you can rely on - one that's stable and secure. Thank you for your patience as we work on a solution that protects you and your business and allows us to build a platform that you are proud to support.
Check out the catalog here: https://issuu.com/myrayarbrough/docs/2020_holiday_gift_guide?fbclid=IwAR1c9FqvXsk0oarGt9h8fuaFGpir_0KQLYLOdGwjb7P1MMNrXC4rDRAD92o
UPCOMING YOUNG LIVING EVENTS

ON THE GROW EVENTS
At Young Living, we're all about growing the health, wealth, and happiness of our members—and with 26 years behind us, we're still going strong! Join us as we share the power of pure essential oils to grow your dreams into reality!
In light of the current situation, we are transforming the way we do events. To ensure a safe and fun experience for attendees, On the Grow events are moving to a virtual platform.
For upcoming event dates and ticket details go here: https://www.youngliving.com/en_US/company/events/education-events/on-the-grow
YL VIRTUAL BEAUTY SCHOOL
Join in with other Young Living beauty enthusiasts across the globe during these incredible Virtual Beauty School events. You will get to preview the latest information on YL's personal care line, get hands-on training with YL's skin care products and essential oils, plus gain access to exclusive beauty school presentations along with free pampering services and business-building ideas. You will also get an exclusive Beauty School Kit that includes a branded carrying case filled with full- and sample-sized Young Living personal care products; Amoressence, the Beauty School's event-exclusive essential oil blend; and a beautiful hardbound how-to book.
For upcoming dates and ticket details go here: https://www.youngliving.com/en_US/company/events/beauty-school
OIL OF THE MONTH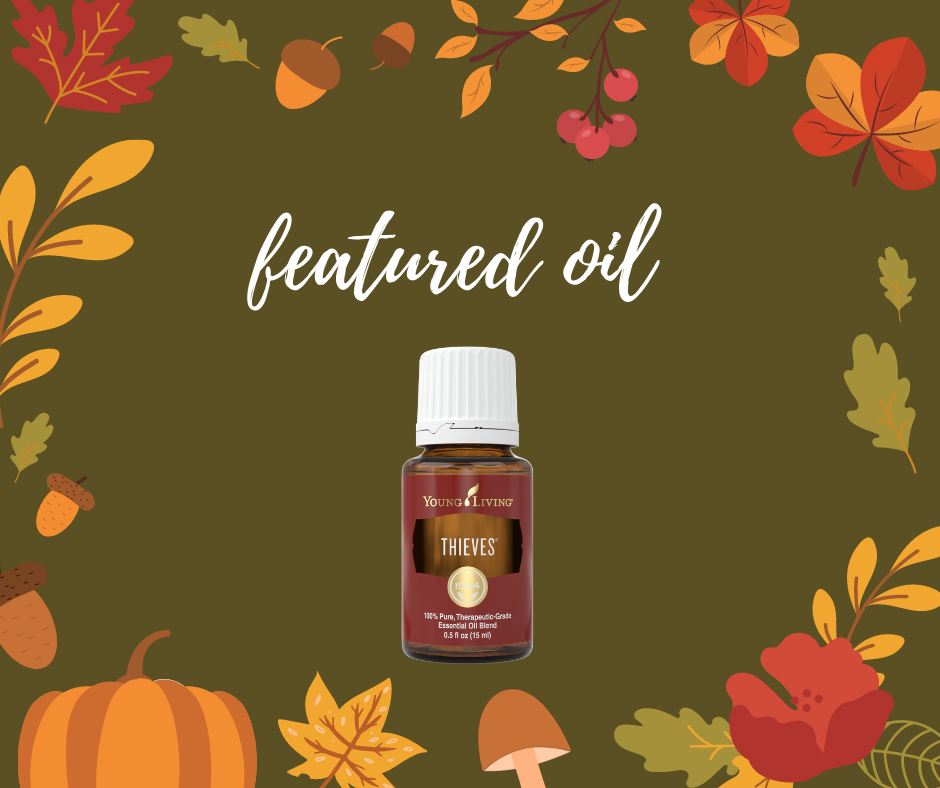 THIEVES
This blend is such a foundational blend for Young Living users, a trusty must-have this season! It's a powerful combination of Cinnamon Bark, Clove, Eucalyptus Radiata, Lemon, and Rosemary essential oils that fills any space with a rich, spicy aroma. It is also a key ingredient in Thieves Household Cleaner, Thieves Waterless Hand Sanitizer, Thieves Wipes, Thieves Foaming Hand Soap and more. Thieves is your go-to for an invigoratingly clean and spicy scent that smells more like fall baking than harsh cleaning formulas. It even comes in a Vitality version so that means it can be ingested!
Did you know Young Living offers a Thieves Premium Starter Kit? Hook your friends up with it this holiday season so they can experience the incredible benefits as well! Simply share your member number with them to enter upon checkout so you get the referral $ for helping them start. Visit www.youngliving.com/IDS for more info.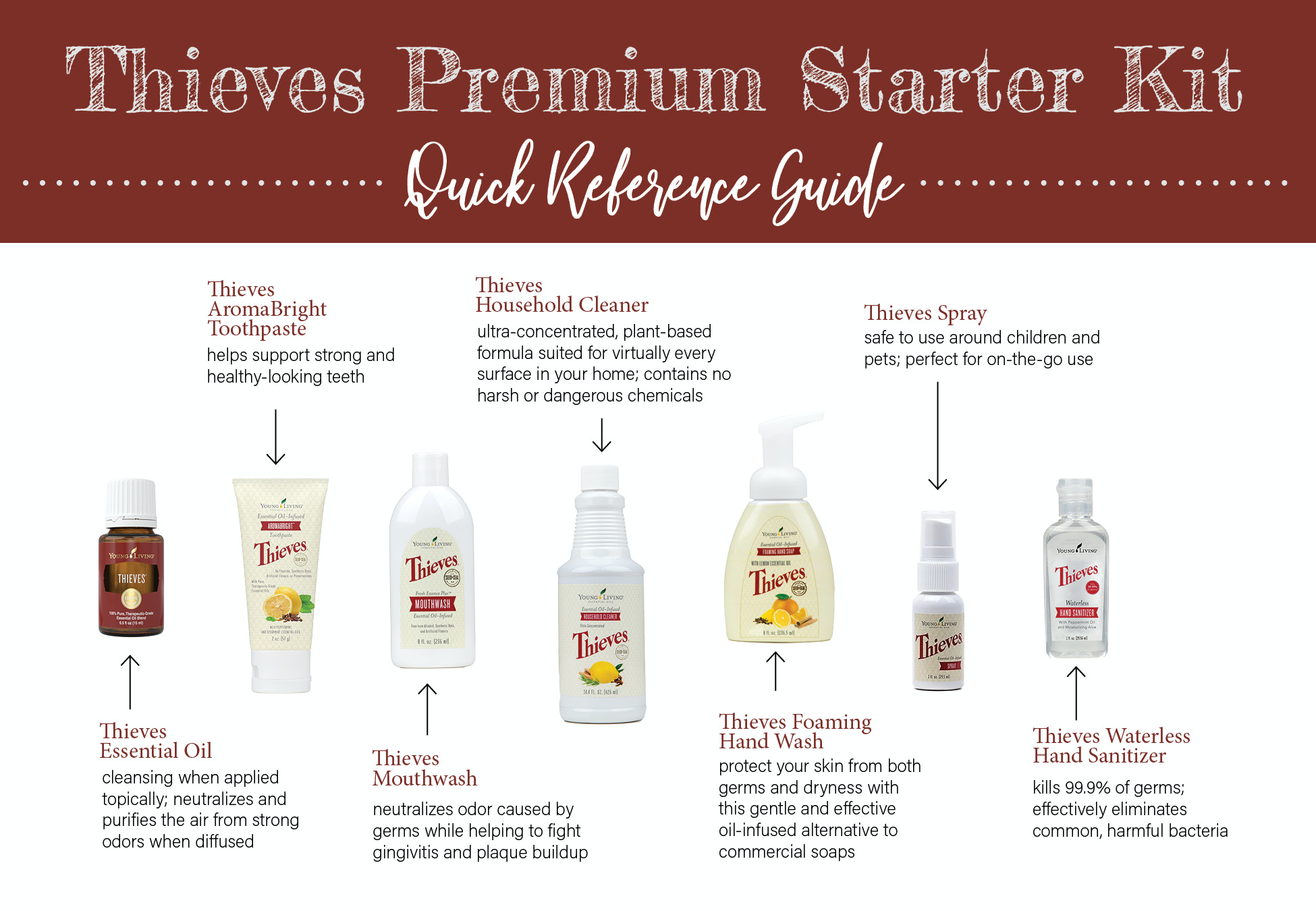 MONTHLY YOUNG LIVING PROMOS
When your order hits one of these PV levels you will receive the corresponding products for FREE! Look at everything you get for free when you hit 300 PV!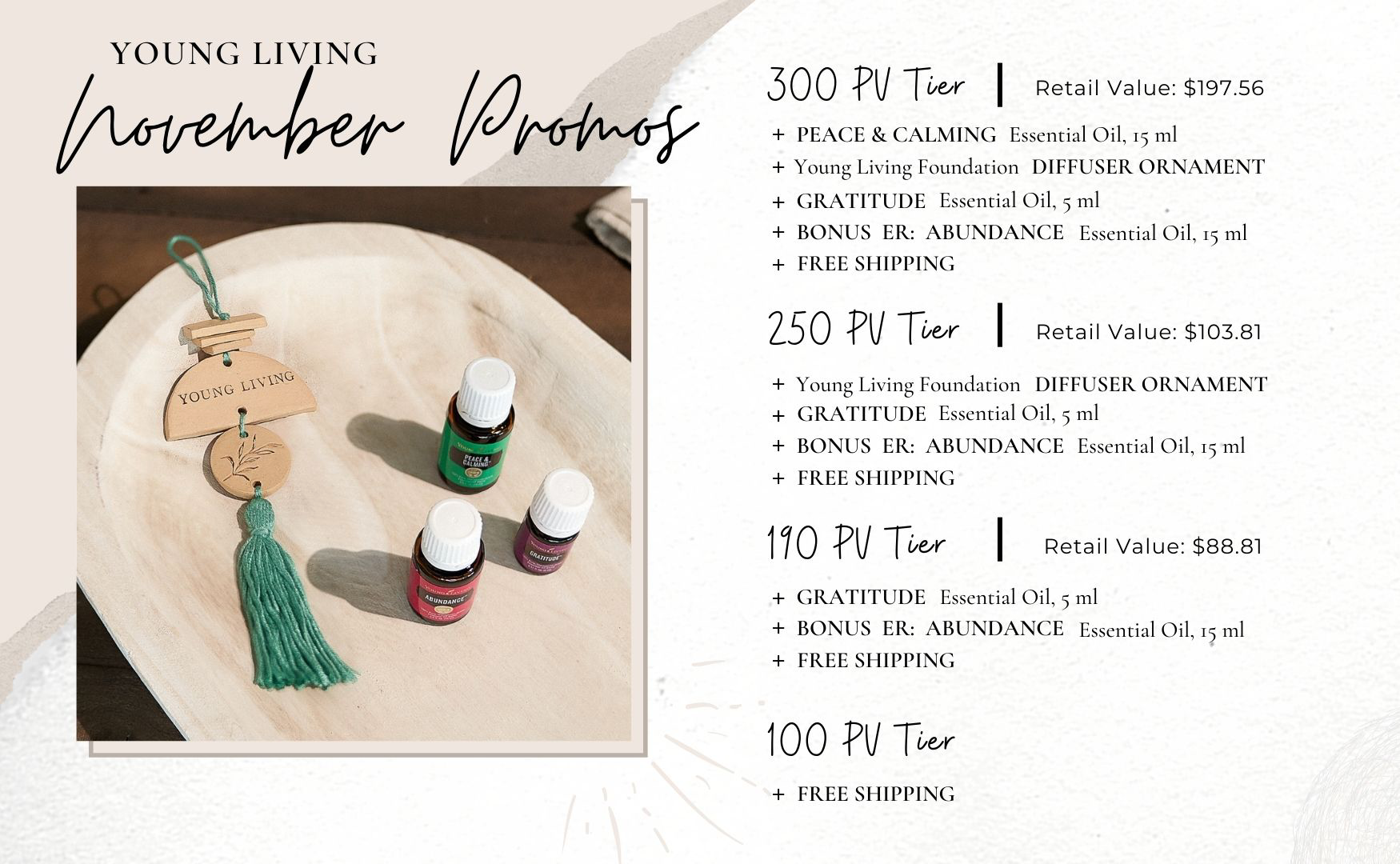 300 PV Level - Retail Value $197.56
PEACE & CALMING essential oil blend, 15 ml
Young Living Foundation DIFFUSER ORNAMENT
GRATITUDE essential oil blend, 5 ml
Bonus Essential Rewards*: ABUNDANCE essential oil blend, 15 ml
FREE SHIPPING
*Receive this when your 190+ PV order is placed through the Essential Rewards program, which is the best way to save money and support your health. If you need more details on this, let me know!
We are so thankful to have you as part of our team and are here to help!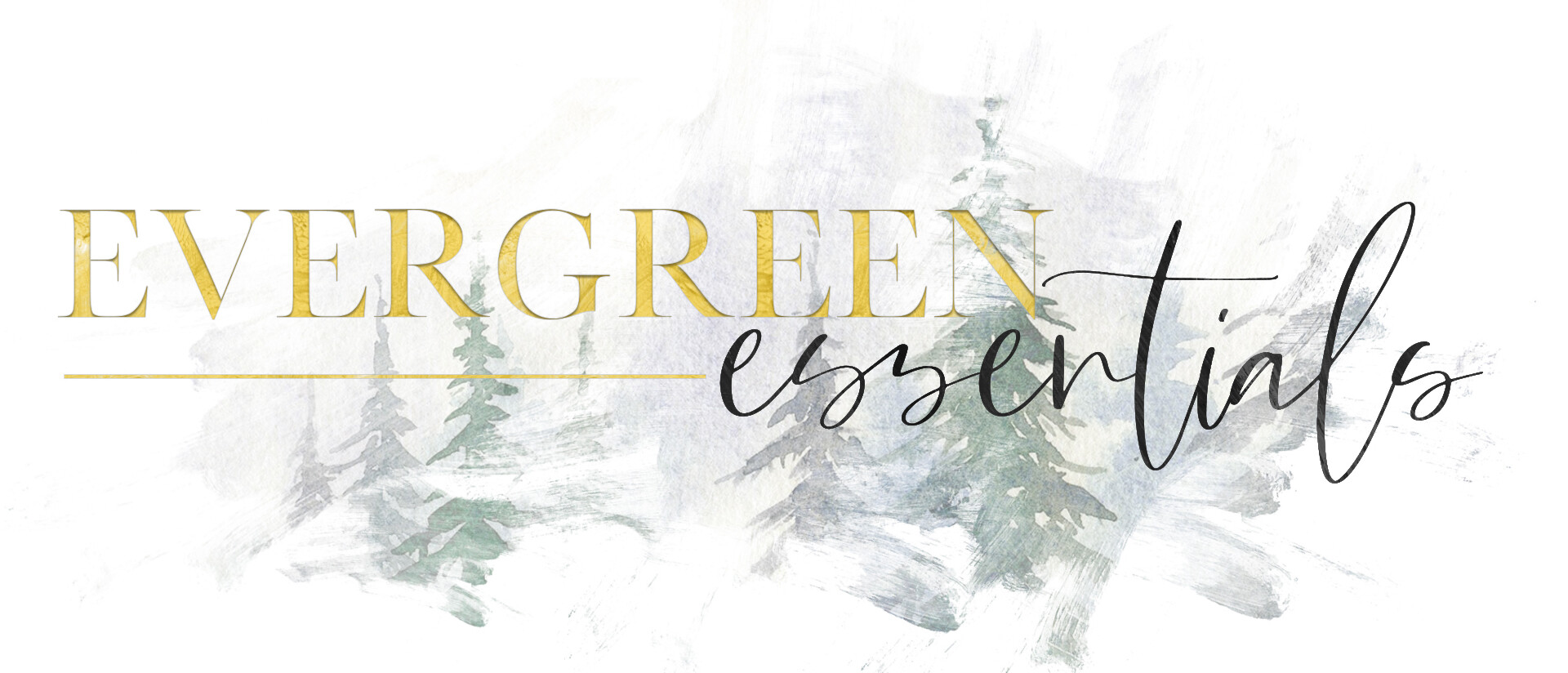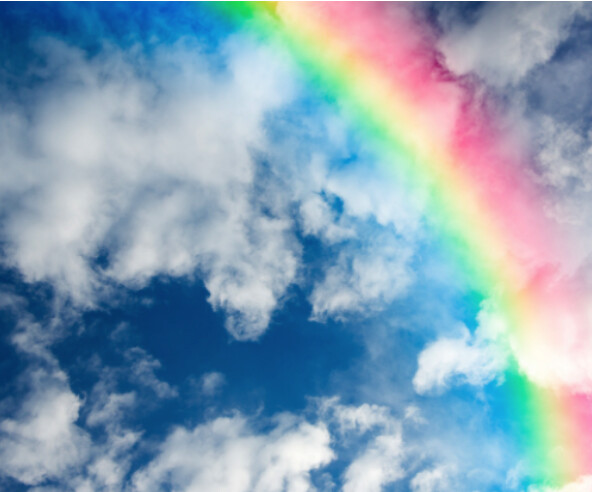 Last night, I had the great honor of being a part of a prayer group lead by my dear friend
Yoshika Green
and new friend Pastor Amie Dockery. Yoshika felt called to lead this group to pray for our nation and this amazing group of people was on fire praying for each and every one of you. One of the most powerful things that was prayed for was the healing of our nation's hearts and it personally brought me much-needed inner peace so I am sharing this because I believe many of you can relate.
Tomorrow is undeniably a big day and none of us know what the outcome will be. On my social media pages, I very deliberately try to stay away from very political, controversial or divisive topics with the exception of sometimes sharing speeches that Mario gives.
Times of elections are extremely hard for me, even though I care deeply about the outcome. It truly breaks my heart and makes me sad to see people so divided to the point where they literally hate one another for their differing beliefs. And we have never, in my lifetime, seen as much hatred towards other fellow Americans as we do during this election season.
I have lost friends and I have family members who have spewed angry and hateful rhetoric at me unprovoked and out of the blue. I still love and respect them even though I am hurt by their actions. And I have many, many other friends and family who do not agree with me politically but we work hard to have civil discussions about our differences. We have healthy debates where we give each other's comments thoughtful consideration instead of feeling like it is a personal insult or attack. There are also many people who don't even know me personally, yet they judge me and share very hurtful and untrue things about me and my family on social media because of our political beliefs.
I avoid controversy because in my heart, I hope that my small role in the world helps to bring people together - not tear them apart. If you and I don't have the same beliefs or lifestyles, I want you to know that you might hate me, but I don't hate you. I understand and respect that you are different from me and I will listen to you with an open heart and mind.
I believe with all my heart, that having two (or more) political parties is the best thing for our country - but it shouldn't bring us to hate. By having differing points of view, each side can bring a healthy competition to help us continually improve, to hold each other accountable and to bring new and innovative ideas. Yes, one side wins at the end of the race, but our emotional goal shouldn't be to completely abolish or cancel the other political side.
Looking through history, it is opposing views that has propelled us forward. Jesus, of course, is the ultimate disruptor teaching how to love when others would throw stones.
I pray that whatever the outcome is tomorrow, that we all come together unified as Americans to love and now throw stones.
As we wrap up Breast Cancer Awareness month, I wanted to share some new research with you in hopes that it can help reduce your or a loved one's risk - so please share this to help others.
A study commissioned by the National Cancer Institute at the National Institutes of Health and the World Cancer Research Fund, found that women who drank between two and three cups of cow's milk daily increased their risk of breast cancer by as much as 80% compared to those who drink soy milk. The average risk a woman has of developing breast cancer is about 12%, so, if she drinks 16 to 24 ounces of milk a day her risk hikes up to 92%.
So does this mean that you need to give up dairy entirely? Only if you want to. But even making a change in reducing the amount of dairy you have could have a positive effect.
It goes to that old adage of moderation. If you have a family history of breast cancer, it might be worth making a bigger sacrifice. There are so many wonderful dairy alternatives these days… I am in love with Almond Milk and use it on everything. Daiya dairy-free cheese is a spectacular alternative. It tastes, melts and cooks just like regular cheese too!
You can start by trying a few new recipes and types of alternatives to find your own favorites. I bet you will be pleasantly surprised with what you find!
Here's to your health!
#breastcancerawareness #breastcancer #breastcancerawarenessmonth #BreastCancerMonth #BreastCancerSurvivor #breastcancerawarness #breastcancerfighter #breastcancerresearch #breastcancerprevention #breastcancerribbon #breastcancersurvivors #breastcancerwarriors #breastcancerawarnessmonth #breastcancershirt #breastcancerwarrior #breastcancerfoundation #breastcanceribbon #breastcancertattoo #breastcanceraware #breastcancerawerness #breastcancerdubai #breastcancerfight #BreastCancerAwarenessCampaign #breastcancerawereness #BreastCancerCanBeBeaten #seedmiami #daiya #almondmilk