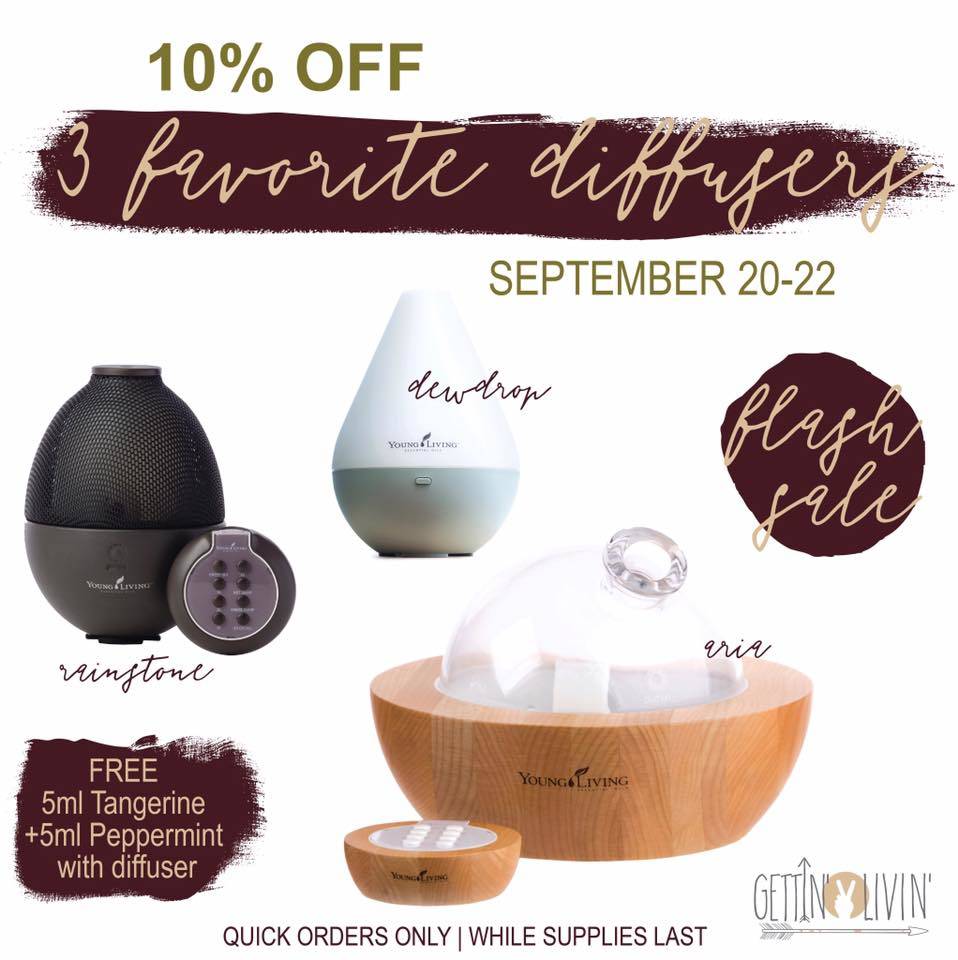 09/20/2017 04:08 PM Central
Question -What do people who don't have diffusers do when:
•seasons are changing'?
•pets, or their cooking, be stinking'?
•they're not sleeping'?
•they may be sneezing?
•they be mad/sad?
•they may be using those air fresheners? (but never wonder how pumpkin spice or grandma's homemade apple pie got into that bottle or candle..
😶)
•or for any other scenario under the sun?
Only Answer - Just get yourself another Diffuser!! You can't just have one.. Now is the time to get one on sale!
Now through Sept 22, 2017 save 10% off 3 styles of diffusers. Must be ordered under quick order to get the sale price and not Essential Rewards!! Let me know if you need help placing an order or anything else!
Happy Oiling,
Vicki
585-208-8707