SIGN UP OPTIONS
We discuss here and in the next few pages the options for someone based in Singapore. If the person is based in any other country, feel free to check in with your up-line support teams or drop us an email to get the relevant information. You can also view the
Malaysia
,
Indonesia
and
Philippines
sign up options here.
---
Starter sets are kits that are the most value-for-money choices. In Singapore they are called Premium Experience Bundles (PEB). These are comprehensive kits to get you started on your wellness journey depending on which product range you are looking at.
The Premium Experience Bundle (PEB) is one of the best kits to get started with as it contains 10 of the most commonly used oils by Young Living users all over the world. This will give you a good start with the oils. In Singapore there is also the Ningxia Red PEB which will provide you with a month's supply of Ningxia Red to achieve wellness from inside out.
OPTION 1: PREMIUM EXPERIENCE BUNDLE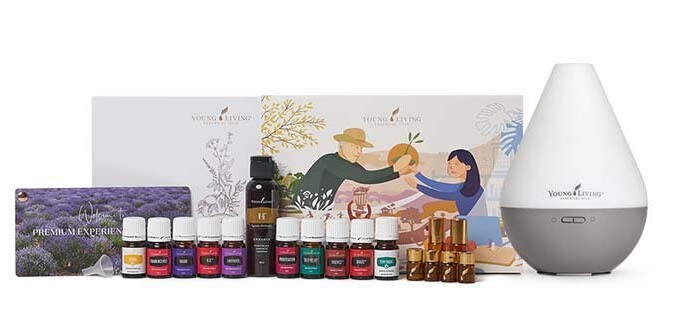 Contains 10 bottles of 5ml oils. These cover a huge breadth of usages and is a great way to start with the oils. You will also receive an ultrasonic diffuser, a bottle of V6 carrier oil - for diluting when necessary; as well as other accessories.
SGD$250 - 1ooPV
You can also choose to customize your Premium Experience Bundle (PEB) with any diffuser of your choice. You may choose the diffuser you want and "upgrade" your PEB accordingly. Do refer to the graphic below for more information on the various options as well as the price upgrades.
Detail contents of the PEB:
10 x 5ml each of
Frankincense, Lavender, Lemon Plus, Peppermint Plus, DiGize, Deep Relief, Purification, RC, Thieves, Valor. 1 x Diffuser (you may choose your diffuser), 1 x Travel-sized V-6 Enhanced Vegetable Oil Complex, 1 x YL Reusable Bag, Medium, 1 x YL Reusable Bag, Large, 1 x Funnel, 2 x 5 ML Bottles with Rollers, 4 x 2 ML Bottles with Caps, 1 x Premium Experience Bundle Quick Guide, 1 x Welcome Pack
---
OPTION 2: NINGXIA RED EXPERIENCE BUNDLE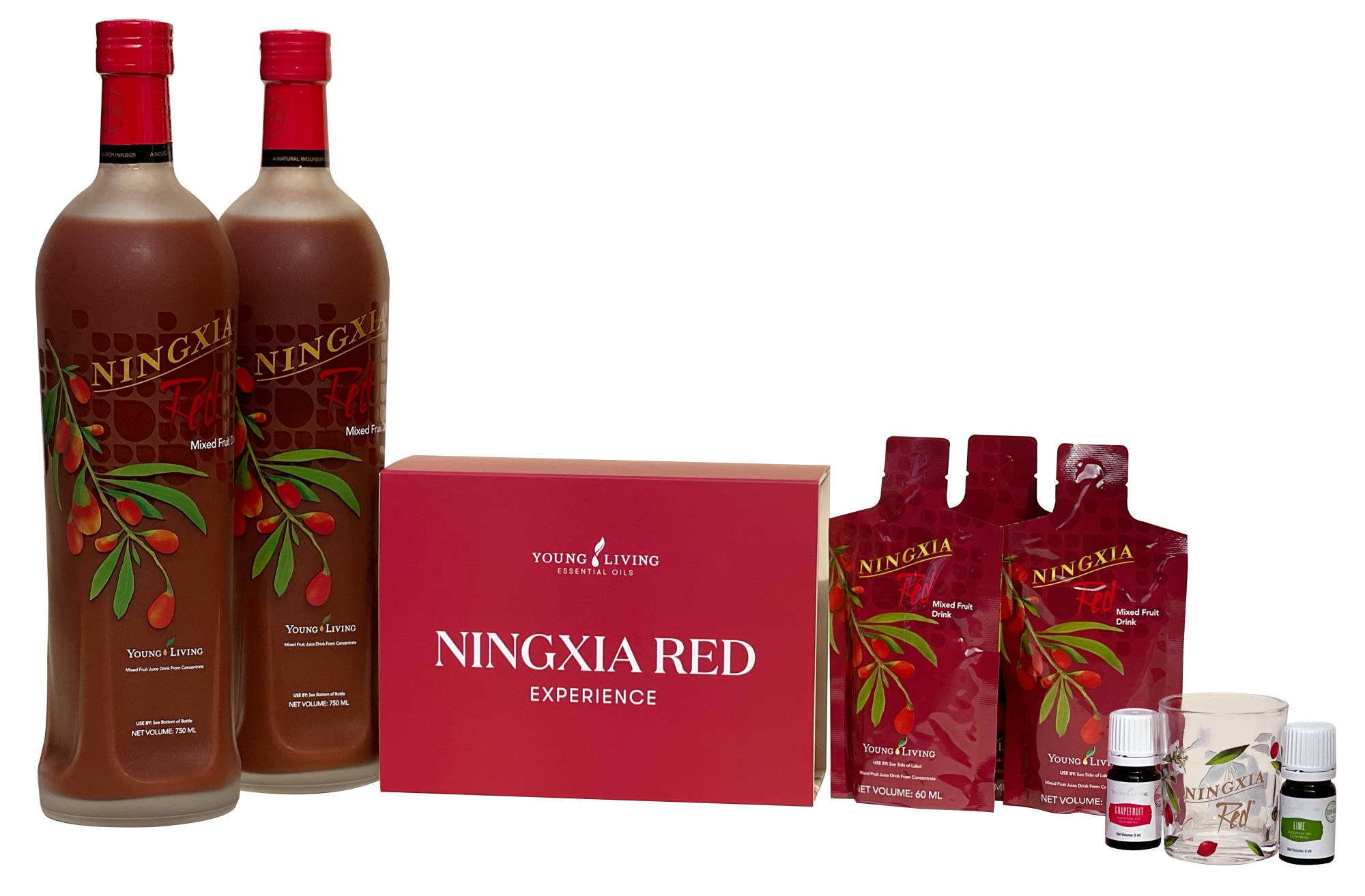 For an all-rounder nutritional boost, try the NingXia Red
®
Starter Bundle. Power your life with a delicious blend of nutrient-rich wolfberry puree, superfruit juices and pure essential oils formulated to energise, fortify and revitalise the body and mind.
Detail contents:

2 x Bottles of NXR, 30 x Sachets of NXR, 1 x Shot Glass, 1 x Grapefruit Vitality 5ml, 1 x Lime Vitality 5ml, 1 x YL Reusable Bag, Medium, 1 x YL Reusable Bag, Large, 1 Digital Product Guide, Digital Price List, Digital copy of Policies & Procedures
---
B. CUSTOMISED ENROLMENT ORDER (CEO)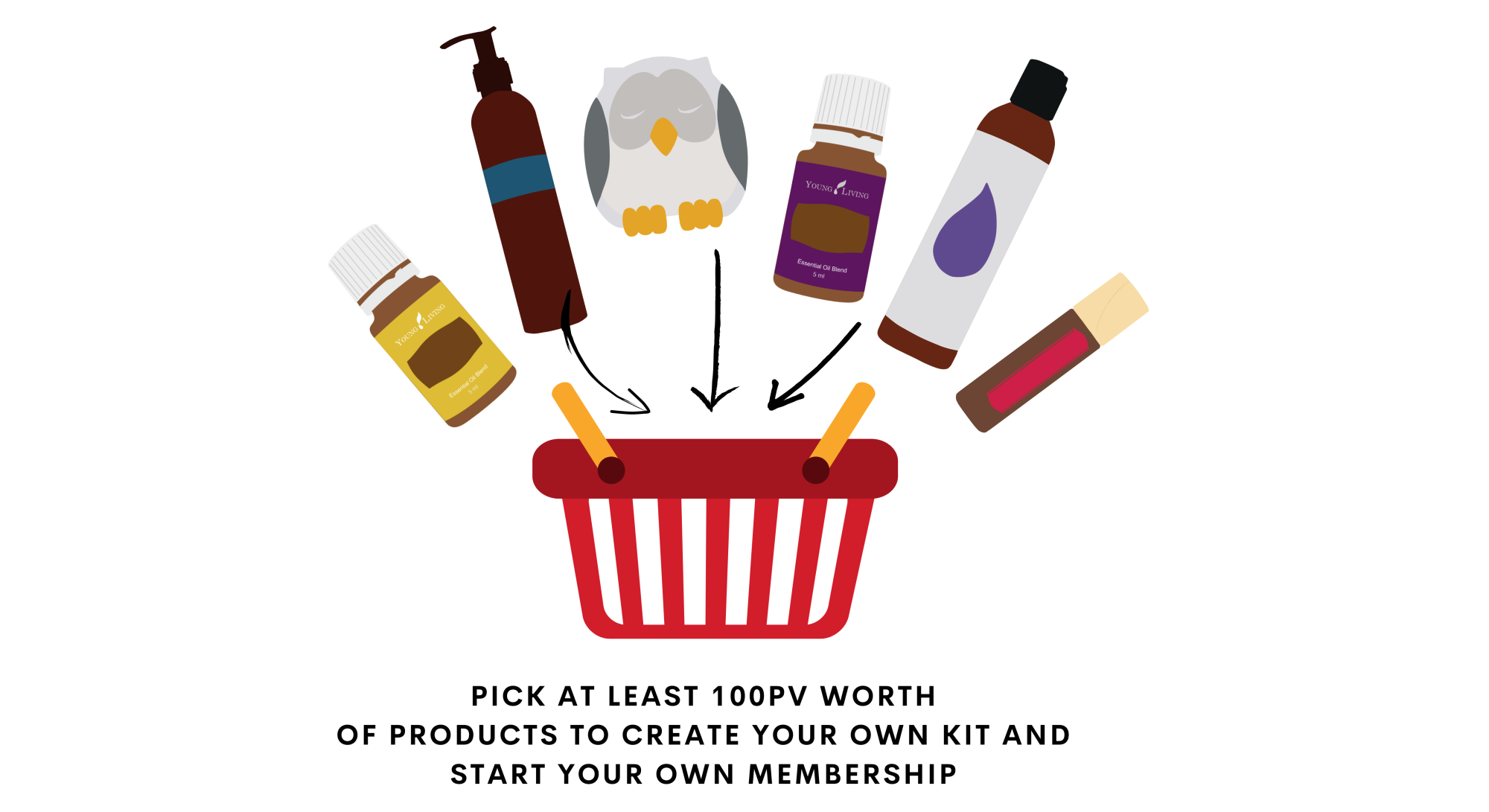 In Singapore, the 3rd way to enrol with Young Living is to customise a first order with products worth at least 100PV. This is a preferred option if the person has specific needs and already knows which products they will like to start out immediately with.
---
WHAT'S NEXT
You might be making a decision for yourself or helping a friend sign up. Now that you have explored the options, you can embark on the enrolment process by clicking on this
link.