May 10, 2021 12:52 PM Central
Sarah Claburn
Did you know that washing your hair too often can leave hair prone to dryness and breakage? It's easy to keep your locks looking lustrous and lifted and extend time between washes by applying a dry shampoo! Using ingredients you already have in your cupboards such as corn starch and baking soda, this DIY Dry Shampoo is free of harsh parabens, dyes, and perfumes that can damage hair and cause breakage. Cornstarch absorbs excess oil, while baking soda and Cedarwood, Rosemary, and Tea Tree essential oils make hair smell fresh and support the qualities of a healthy scalp.
You can experiment with your own blend of essential oils to find a scent that works best for you! We love Lavender, Royal Hawaiian Sandalwood, and Peppermint for their wonderful aromas and various skin-care benefits. If you decide to add cocoa for dark hair, try using oils that complement the scent of chocolate like Orange, Peppermint, or Cinnamon.
DIY Essential Oil-Infused Dry Shampoo
Ingredients
Directions
Combine all ingredients.

Put in a container of your choice, such as an empty salt shaker or baby powder bottle.

Sprinkle on roots of hair and massage into scalp.

Leave for 2–3 minutes to absorb hair's natural oils.

Brush through hair.
Apr 9, 2021 02:24 PM Central
Sarah Claburn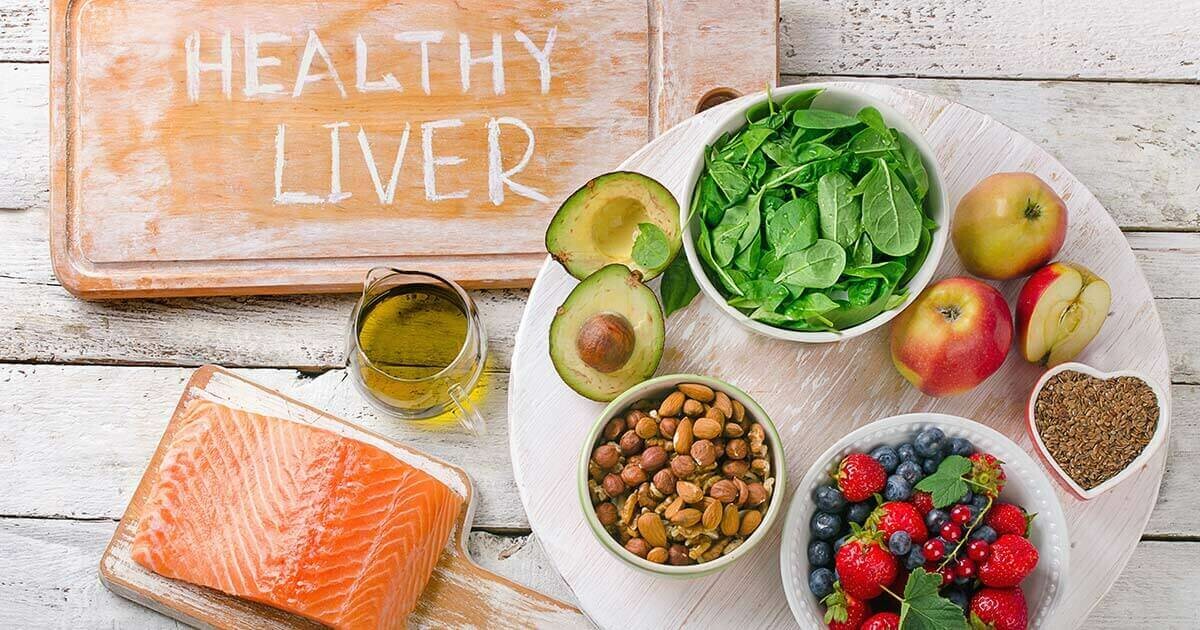 Spring brings with it signs of renewal and hope. And for many - spring cleaning is top of their list!

And while many people regularly think about cleaning their cars and houses - what about your body? Like other things, your body collects sludge and grime and needs to be cleaned at least once a year.
I've read a lot over the years about detoxes and cleanses, and as with everything health related, there are a lot of theories and recommendations. Health is NEVER one size fits all, so you need to read up and see what is going to work best for you and your body and lifestyle. It has to be doable and sustainable or you won't get any benefits.
One particular book I've read talks about the need to clean your body along with certain seasons. It starts in the fall with a colon cleanse, which is actually a really important step. Before you do ANY sort of cleanse or detox, you have to make sure you are having regular bowel movements. You don't want to start pushing out toxins when they have nowhere to go! You'll just compound your problem. So whether you do a "full" colon cleanse first or not - at the very least make sure you are going to the bathroom regularly - several times daily.
So why is a healthy liver even important? The liver handles over 50,000 chemical functions. It's a workhorse and does everything from converting food to fuel, to filtering toxins and producing bile. It produces enzymes and helps regulate hormones and cholesterol and balances sugars and numerous other functions. Liver health is a good indicator of overall health.
Some hazards to liver health are eating a poor diet high in processed foods, excess alcohol consumption, high use of acetaminophen and other OTC medications, vaccinations, pesticides and use of other environmental toxins like chemical cleaners.
The good news is the the liver can actually regenerate itself up to a point. So even a "sick" liver can recover when given the proper tools, but you must give it a fair chance and proper time. You didn't get sick in a day and you also won't heal in a day either.
So when healing your liver, you need to reduce as much of the toxic load as possible. Ditch the processed, box foods. Look at what you are putting on your body as well - do you use highly-fragranced lotions and soaps and shampoo? Look for clean versions of those products. What are you using to clean your house? My personal favorite is Thieves Household Cleaner which is totally clean, safe and works wonders for every surface of your house. Look at my other blog articles for DIY tips with this amazing product!
Clearly, reducing or stopping alcohol is a must. Give your liver a rest - fasting is a great way to let your liver heal. Some people love intermittent fasting daily, for others, doing a simple 24 hour fast occasionally works well. And then feed it with nutritious foods! Carrot juice has long been known as an excellent liver cleanser. Beet juice is also great, and has a high mineral content and is great for the gallbladder and kidneys as well. A good rule of thumb is "bitter is good for the liver". So increase your intake of bitter herbs like cilantro, watercress, mint, parsley and dandelion. Foods rich in B and C vitamins like celery, spinach, cucumbers and cruciferous veggies along with citrus fruits are great for your liver. When it comes to proteins, stick to organic, pasture-raised animals and eggs. And drink that water!! Your liver needs adequate water to function, and generally you need to drink at least half of your body weight in ounces each day. Adding in fresh lemons will provide vitamin C and will also help the liver produce bile.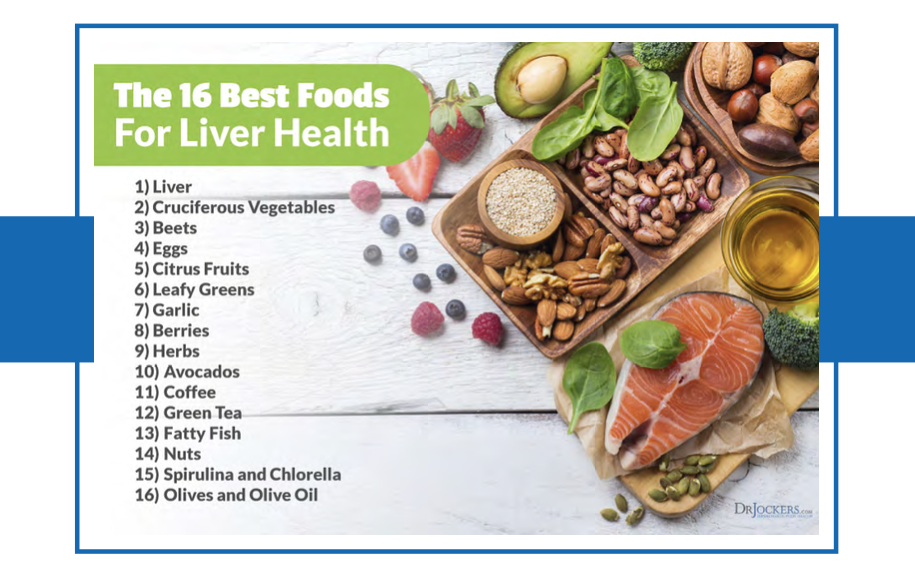 This is not meant to be a complete guide to doing a liver detox, but merely a starting point. Do more research. Find a plan that works for YOU! Along with the lifestyle and food changes, you may want to add in specific herbs and supplements that support liver health. Personally, my favorite company for supplements is Young Living because I trust their sources and ingredients. The addition of essential oils to their supplements makes them more absorbable, more bio-available to your body. If you'd like more information on their product line, I'd love to help you!
Thanks for stopping by to learn a little bit about liver health. I hope it's been informative, and I hope to keep writing more consistently to share with you. Be blessed!

Sarah Claburn, ND
Mar 15, 2021 03:40 PM Central
Sarah Claburn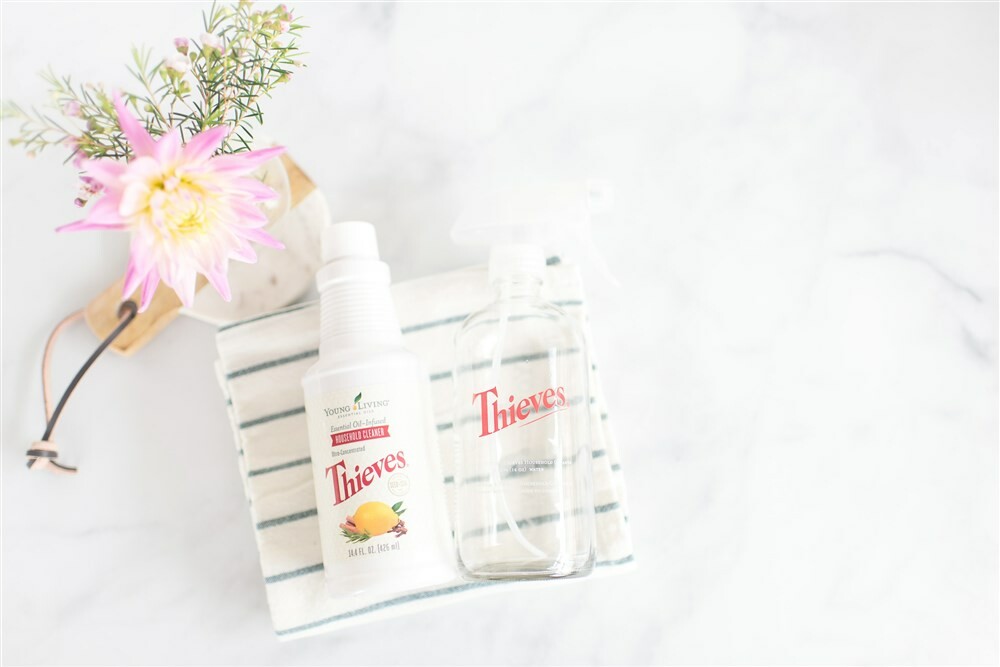 It's that time of year! Here in Texas we are definitely coming out of the cold and the tree in my front yard is starting to bud out nicely - even after the historic ice and snow storm we endured last month.
That always puts me in the mood to clean up and clear out. And many people even take the 40 days of Lent to do a "40 days of cleanout" and get their houses back in order.
And while this all makes us feel better - using traditional, off the shelf cleaning products can actually be making you sick. A 10-country study of more than 3,500 individuals who were initially free of asthma found that nine years later, those who used spray cleaners at least once a week to clean their homes had a 30-to-50 percent increased risk of developing asthma during the study period (Zock 2007). Household cleaners can also increase your risk of cancers, hormone/reproductive toxicity and poisonings.
White vinegar makes a great natural cleaner, but let's be honest - it doesn't smell that great!
Thankfully, there's Thieves Household Cleaner from Young Living. It's a powerful, super-concentrated plant-based cleaner infused with essential oils. It doesn't contain harsh chemicals and is safe to use all around the house, it's even safe for your children and pets. And if you're a mom like me who wanted to teach their kids early on to do chores - that's super important to know they can grab a bottle and there's no concern about them getting it on their skin while they clean.
Thieves Household Cleaner is so concentrated, you can use it at ratios as little as 60:1, but you may prefer a stronger mix depending on the use. It's generally safe for most surfaces, even fabrics, but always do a spot test in an inconspicuous area before using. I personally generally use 2 capfuls to 2 cups distilled water in a spray bottle for most of my household cleaning.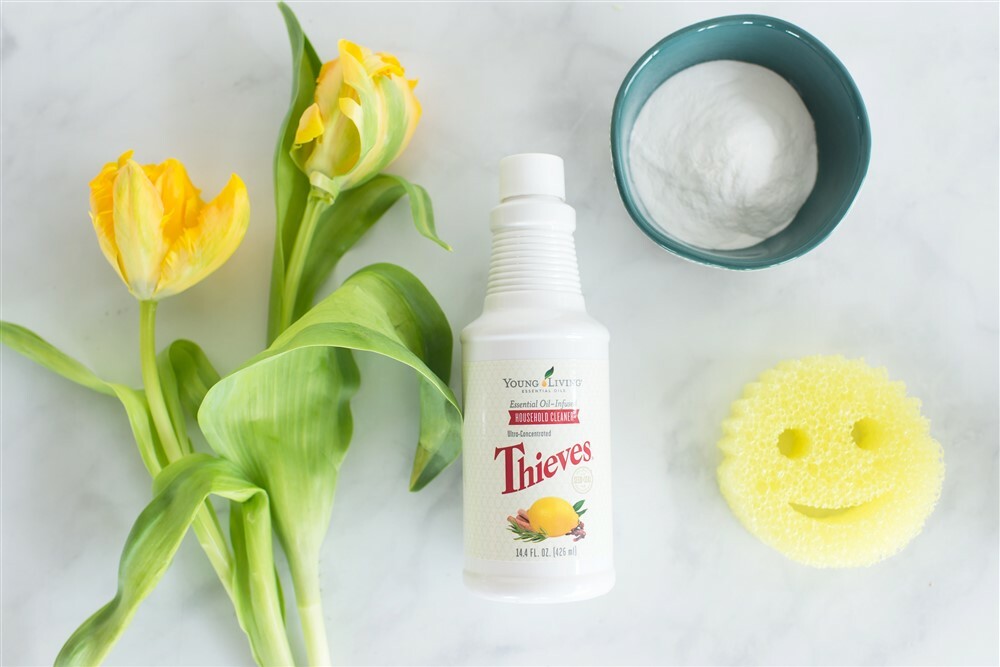 And it's great for DIY cleaners like a baking soda based scrub for bathtubs and other areas that need scoured:
Mix the following in a small glass container:
½ cup baking soda
5 tablespoons liquid castile soap
½ capful Thieves Household Cleaner
3 drops Lemon essential oil
Apply the mixture with a damp cloth or brush and scrub away.
Glass Cleaner
In a spray bottle, mix the following:
3 cups water
5 drops Citrus Fresh™ essential oil blend
1 tablespoon vinegar
1 capful Thieves Household Cleaner
Spray onto glass and wipe away streaks with a soft cloth.
Wood Floor Cleaner
In a bucket, mix the following:
4 cups water
2 tablespoons white vinegar
2 tablespoons grape seed oil
1 capful Thieves Household Cleaner
5 drops Orange essential oil
Mop your wood floors
These are just a few of the ways to use your Thieves Household cleaner. I hope you'll give it a try - your house will have a fresh, clean smell that won't harm your lungs.
If you aren't a Young Living member yet, I'd love to help you! It's easy to set up your shopping account, then you'll be able to simply log on and order what you need and have it delivered conveniently to your doorstep! Simply email me at
sarah@escentiallivingtx.com
or text me at 682-400-4555 and let me know you are ready to set up your shopping account!
Health and blessings!
Sarah