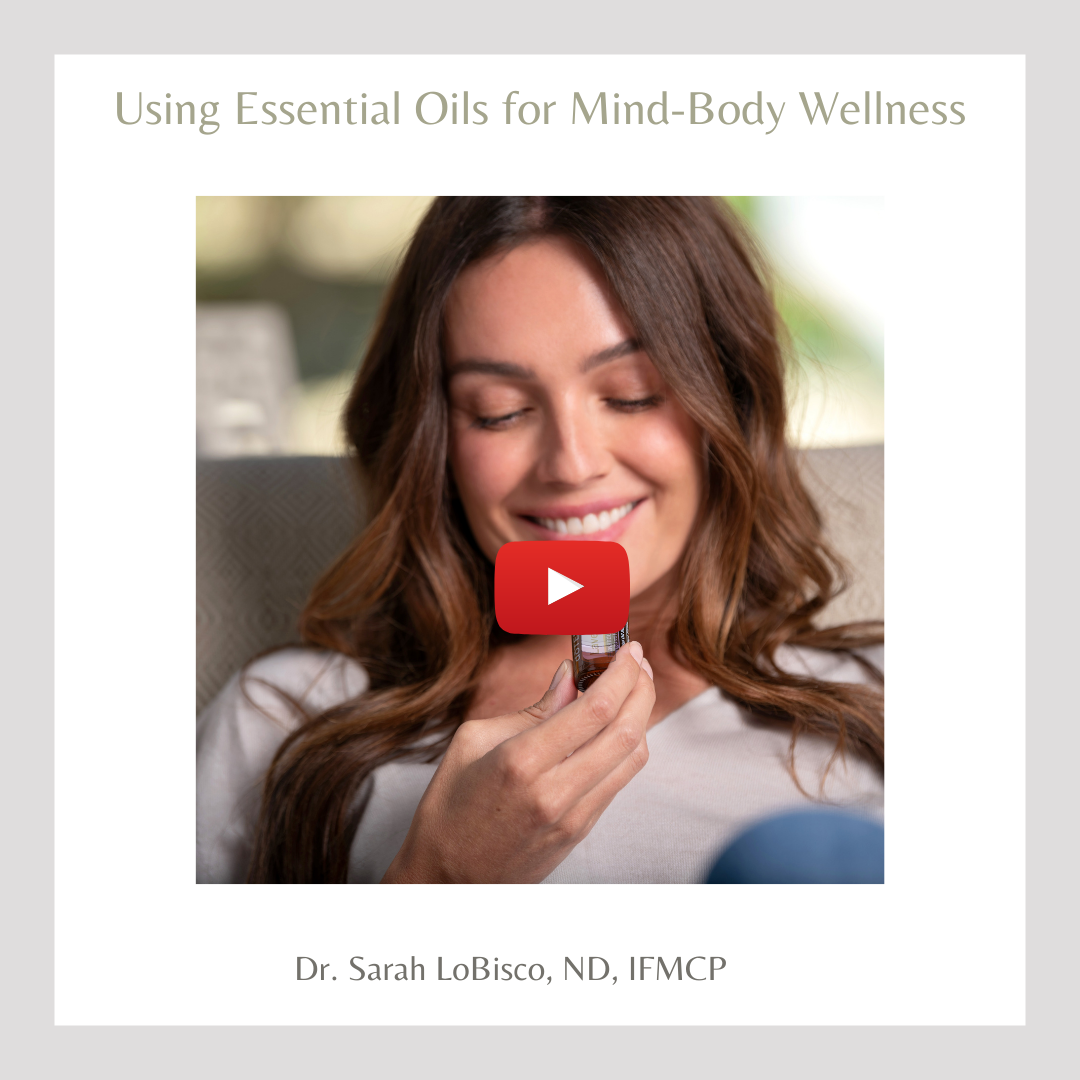 Especially now....

Essential oils may just be the tool you need to lighten you load and achieve more calmness, well-being, and health.
Whether your an experienced oiler or just starting out, this course is aimed to provide you with the resources you need about essential oils to help nourish your mind, brain, and body.



I will share with you my knowledge and clinical expertise as a naturopathic doctor and functional medicine practitioner to clarify and simplify how you can integrate essential oils into your life.

After going through this course, you will have more confidence in how to use essential oils and have the tools to begin implementing them into your wellness routine.

You will learn:

1. What essential oils are: their properties, characteristics, and actions.
2. How to incorporate them into a healthier lifestyle.
3. Factors to consider when choosing essential oils based on your unique needs.
4. Specific essential oils and blends that can be used to support overall wellness, hormonal balance, and emotional harmony.

You will also be provided with a large resource and reference base on many topics related to essential oils including safety, determining the quality of essential oils, and more.

As a bonus, you will receive additional materials and five supporting videos!
These will be continuously updated and you will gain access through entering my member vault.
This material is exclusive for members only!
Start living a healthier life
Balance your mind and body naturally with essential oils
Learn from an expert trained in their science and practical applications...
You deserve this gift to yourself and your loved ones deserve having you in your best emotional and physical state.
Are you wondering, "Why learn from Dr. Sarah among all the free information and how is this course different?"
As a naturopathic and functional medicine doctor, I have experience with successfully and safely using these secondary plant metabolites with thousands of individuals.

I will weave through some of the myths and controversies among experts to clear your confusion.

I have been using essential oils for over 20 years and am blessed to have taught their therapeutic use to healthcare practitioners and incorporate them into my clinical wellness practice.

In this curriculum, I share this wisdom and expertise to empower you with nature's tools to assist you in coping better with uncertainty and changing times.

I'd be honored to be your partner in health.
Enroll now
so I can support you in obtaining a more joyous, healthy, oily life!
Note: These videos do highlight a specific brand of essential oils, but the information can be used for all quality essential oils.
Legal Disclaimer:
These statements have not been evaluated by the FDA.

Dietary Supplements are not meant to prevent, treat, or cure diseases. The intention of using essential oils in this program is to accentuate your wellness and complement your health program.
This material is for information purposes only and is not intended to diagnose, treat, or prescribe for any illness. You should check with your doctor regarding implementing any new strategies into your wellness regime.
Disclosure: The depicted explanations are representative of my work in my consultation practice and may not be typical for everyone. Your background, education, experience, and work ethic may differ. The material I offer and examples I provide are not a guarantee of success. Your results may vary. You are always welcome to provide your feedback and it is encouraged.