Deluxe Digital SERIES
Dive into a treasure trove of knowledge with this exclusive content that will expand your mindset and ignite your potential. Teri Secrest, a highly successful entrepreneur of over 27 years, shares her insights and strategies to help you overcome limiting beliefs, unleash your creativity, grow your leadership skills and cultivate a winning mindset.
Each class in this series comes with a video training and the powerpoint slides so you

can

expand your education and also teach others. Here is what you will find in this amazing series: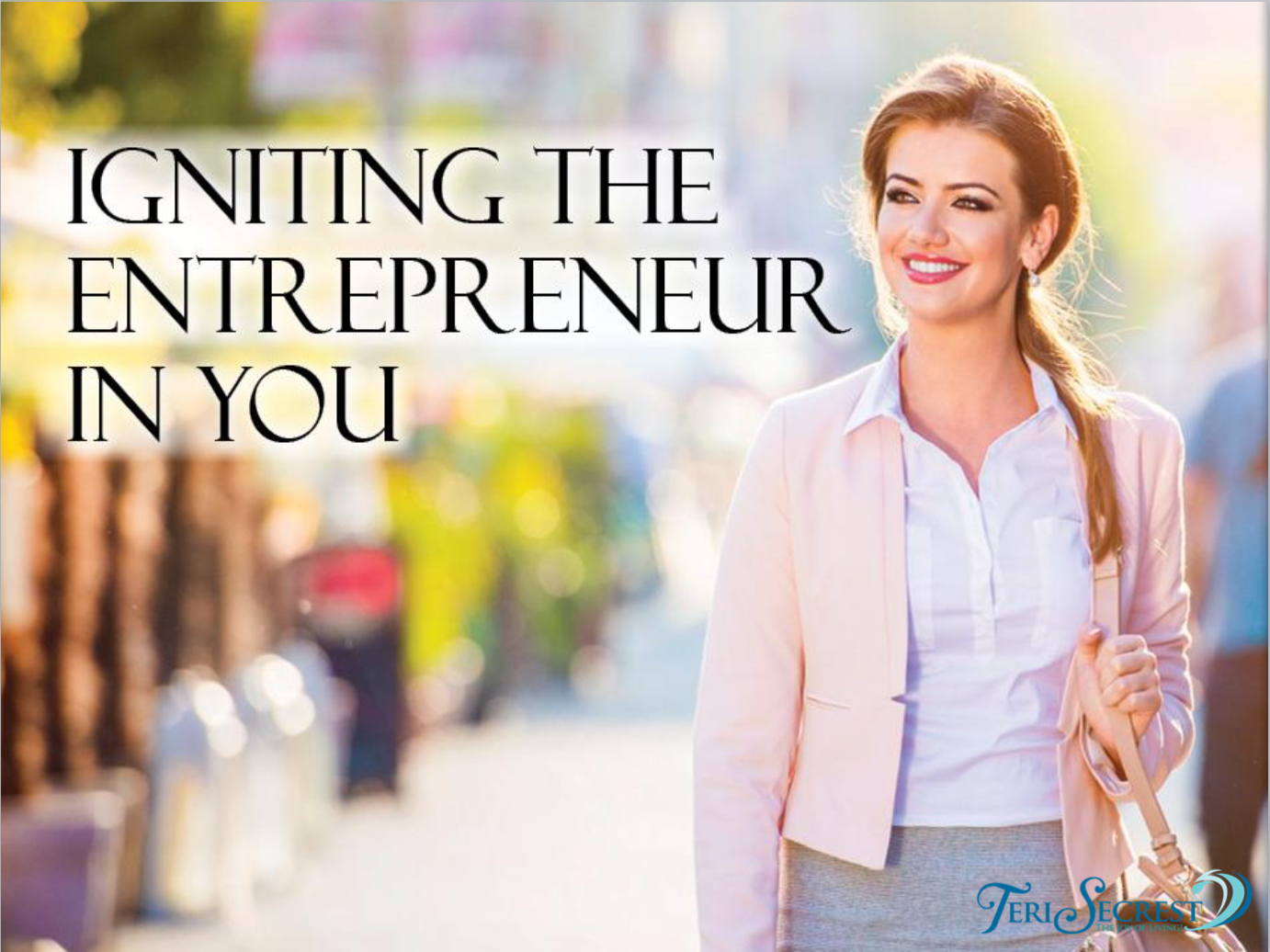 Igniting the Entrepreneur In You Video Training and PowerPoint Presentation ($60.00 Value)
Get ready to learn the 3 most important skills to maximize success in any business and take that business to the top! Teri Secrest takes you through this exciting journey of going from Employer to entrepreneur with grace and ease!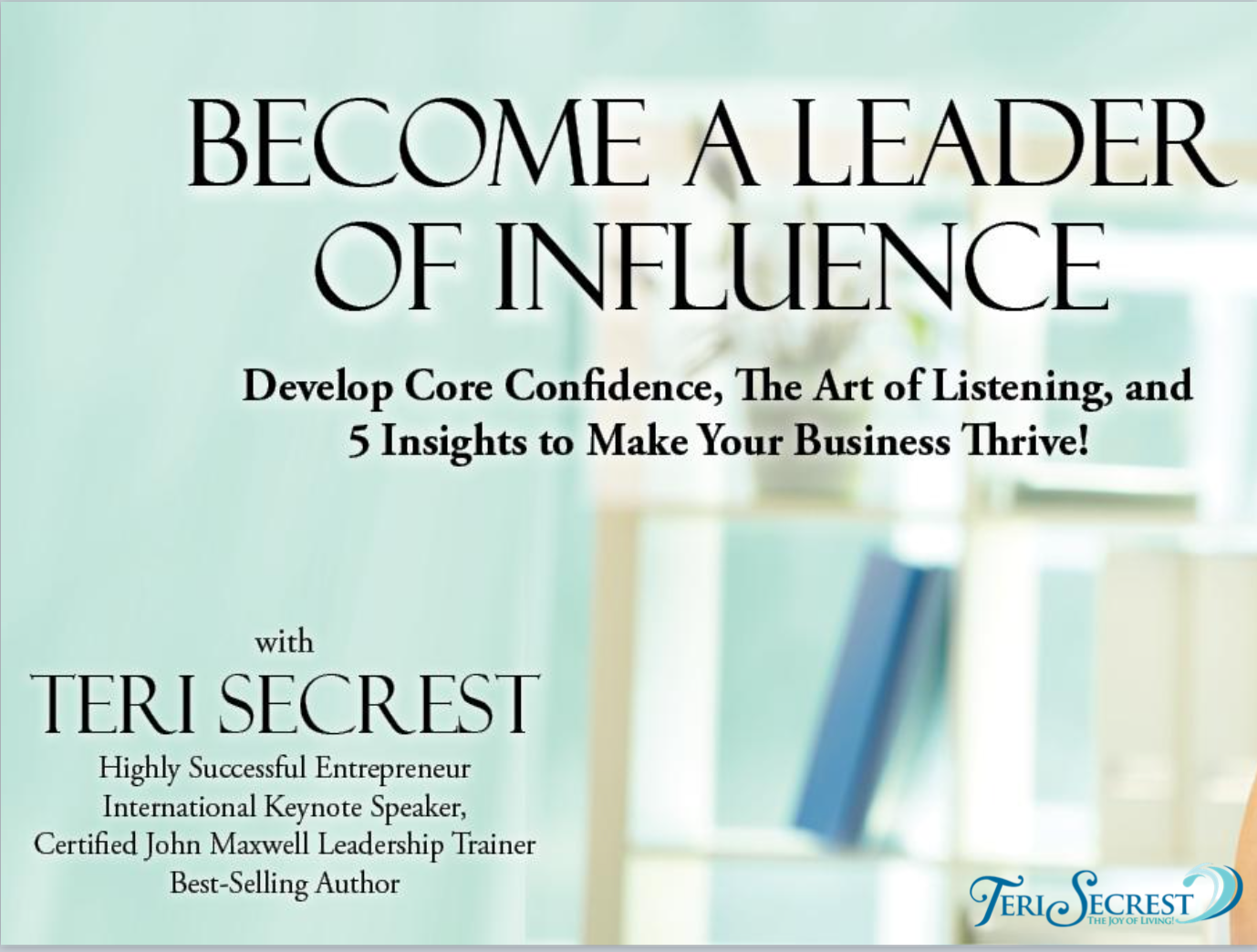 Becoming a Leader of Influence Video Training and PowerPoint Presentation ($60.00 Value)
Do you know you are born to be a person of influence? You are created to be a world changer! In this online course, Teri Secrest walks you through strategies for core confidence, understanding that you are truly created for success. Move from success to significance.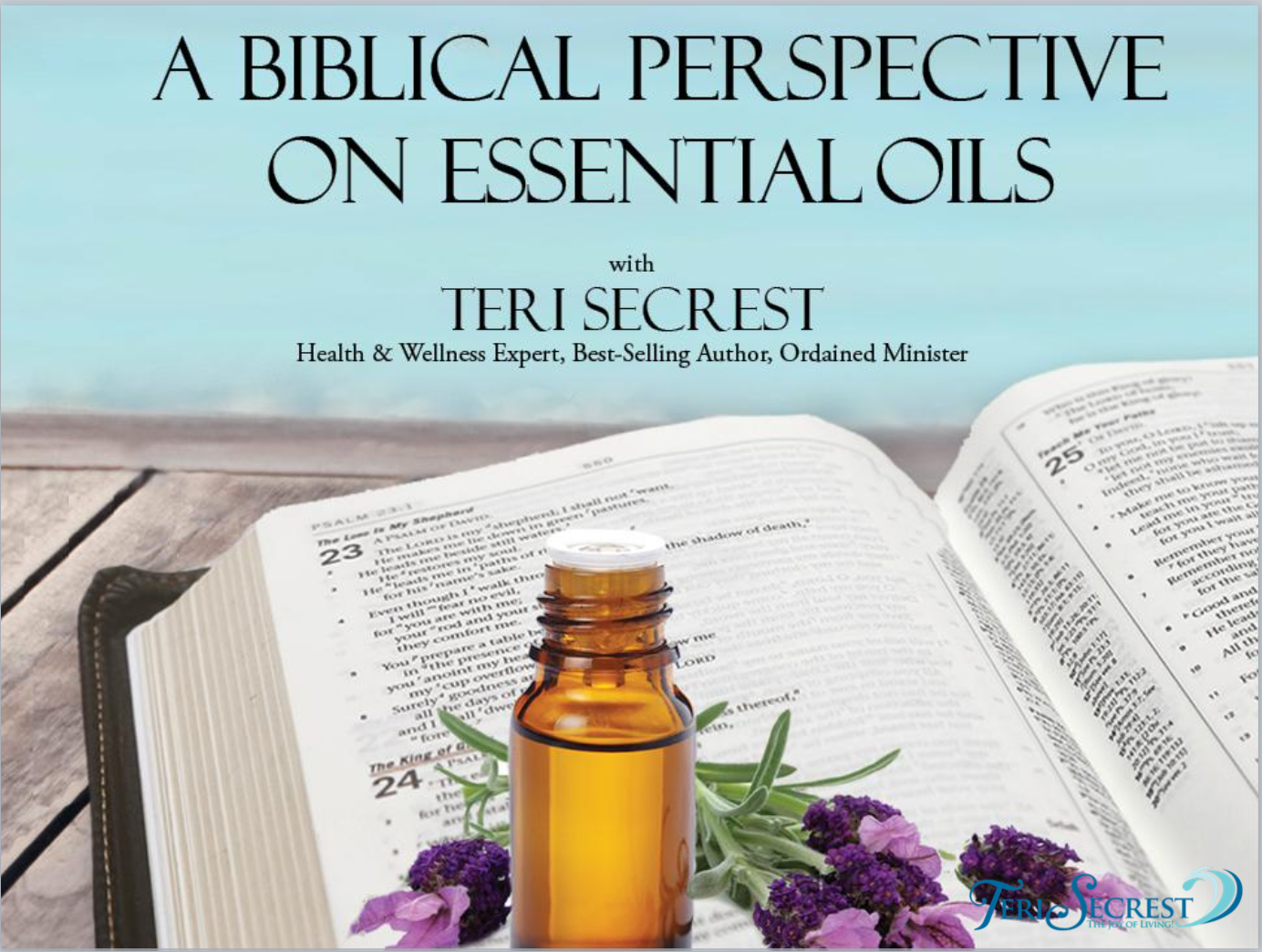 A Biblical Perspective on Essential Oils Video Training and PowerPoint Presentation ($60.00 Value)
Have you ever wondered why the wise men through frankincense and myrrh to the Christ Child? Take this fascinating journey back in time with Teri Secrest to learn about the Biblical Secrets of essential oils. Discover the secret to Queen Esther's irresistible beauty and much more.
BONUS ITEMS:
Biblical Perspective on Essential Oils eBook ($7.00 Value)
Author Teri Secrest explores the world of essential oils through a Biblical perspective. In this picture-accompanied volume, Secrest shares the traditions of anointing that have direct reference in scripture.
You'll discover why frankincense and myrrh were given to the Christ child. The secrets to Queen Esther's amazing beauty. And how King Solomon used essential oils in building the temple.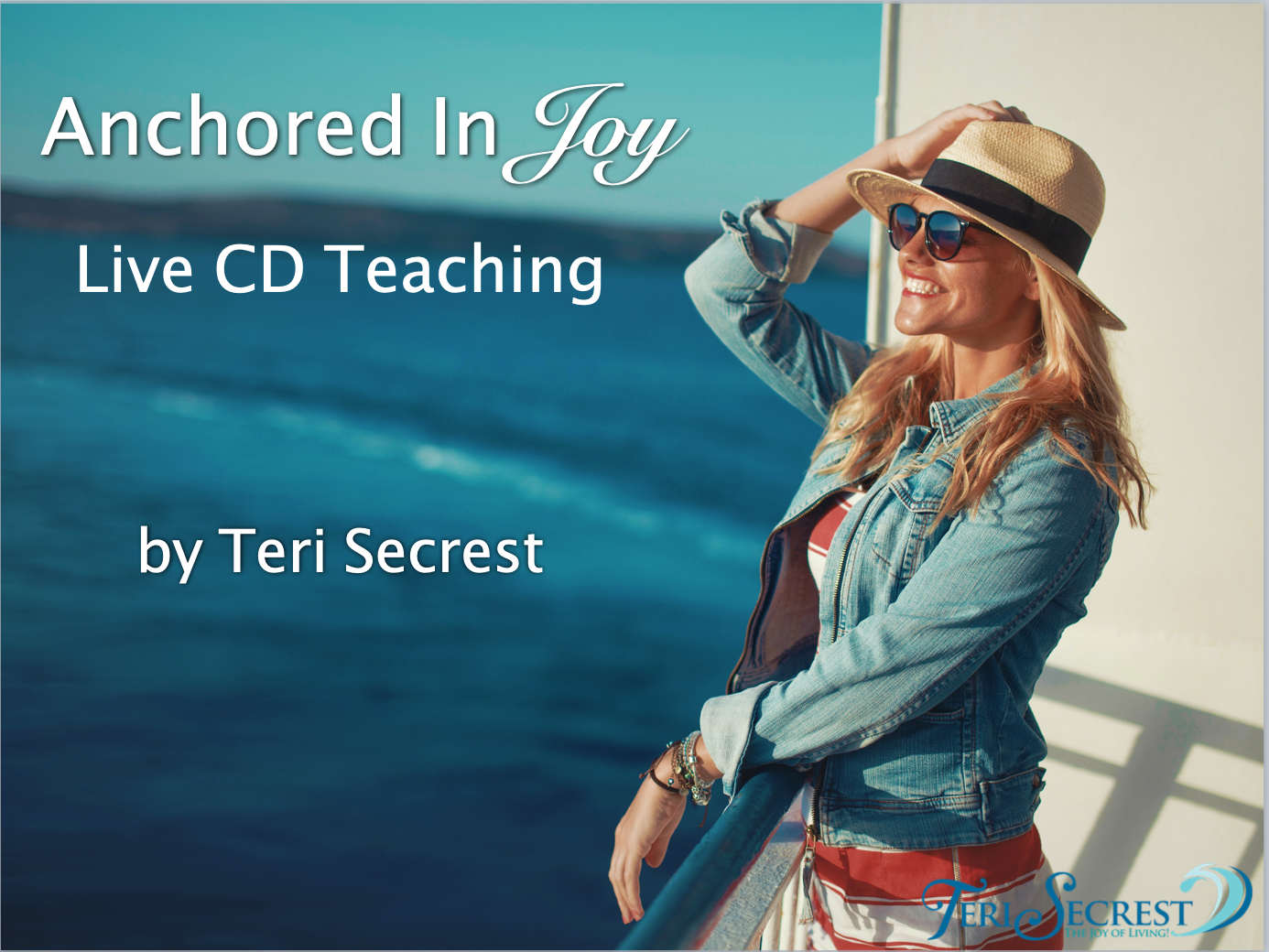 Anchored in Joy Audio ($15.00 Value)
How do you stay in joy when it seems the whole world is falling apart. Listen as Teri Secrest gives you the wisdom to make it through these intense times.