Oct 18, 2020 12:11 AM Central

Are you searching for ways to cope during this Covid-19 season? You are not alone. We could all use a dose of emotional stability. Many of us are struggling with social distancing and yearning for social connections. While I appreciate that Zoom has provided an opportunity for me to connect with family and clients that reside outside my residential area, I am craving the hugs, the smiles, and the face-to-face conversations. I know this season has been taxing, but when we can focus on the positive things around us with gratitude, it can transform our health, emotional state, and productivity. I love Romans 12:2: Be transformed by the renewing of your mind. Let's explore some essential oil options for emotional stability.
I took a poll of some of my Young Living essential oil members and clients and asked them what essential oil single or blend they use for emotional support. I wanted to share a few of their responses for two reasons:
1. I want you to see that a variety of different oils can provide similar benefits for different people. Different oils have different responses for different people. If one oil doesn't work for you, try a different one.
2. Young Living essential oils are potent, pure, and powerful. The
Seed to Seal quality
assurance lets you know that you have the cream of the crop. When you inhale essential oils, they access the limbic system to help support relaxation, focus, sleep, healthy emotional release, emotional healing, and more. This is one of my favorite diagrams to help explain the process. So when you feel good after you inhale your Young Living essential oils, you know why.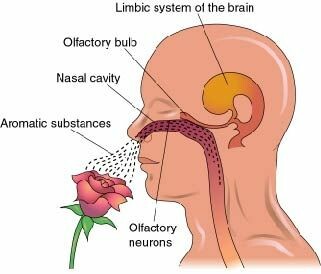 Nicole uses peppermint to support relaxation. She inhales it or diffuses it.
Tam uses peppermint and lavender to support relaxation. She inhales or diffuses it.
Fallon uses Lavender for relaxation. She also said she used it when she had a skin irritation during pregnancy and it worked really well for her. She loves lavender.
Anonymous - Abundance blend helped with relaxation. She inhaled it from the bottle and used it in the diffuser.
Anonymous - Joy and Orange in an inhaler packed a power punch for relaxation.
I love using Frankincense when I am feeling overwhelmed. I inhale it from the bottle or put a drop in the palm of my hand and cup it over my nose and mouth and breathe deeply. Works for me every time.
What single oil or blend to you use for relaxation? I would love to hear your testimony.
Contact me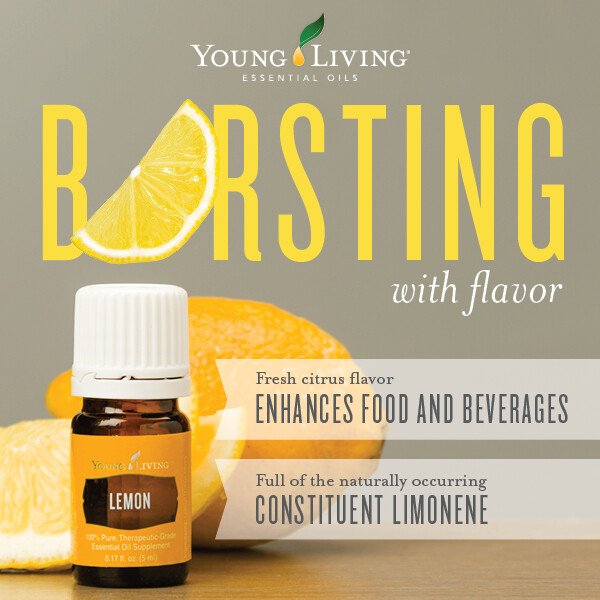 Join me on
Tuesday, October 27, 2020 at 6:30 p.m.

CST
for an online plant power session. What can essential oils do for you and your family? How can you start your day alert right from bed? Join from the comfort of your home and see how beneficial and safe essential oils are and why you'll always choose to have them in your life! This will be a power session for 30 minutes with15-minute Q & A. Invite someone that you know will be blessed by natural wellness.
There are many options for essential oils to help you keep your cool? These are some of the popular essential oils for emotional stability support through this Covid-19 season.
Thank you for spending time with me today. Consider taking a moment to pause and think about three things you are grateful for while inhaling your favorite Young Living essential oil. Be transformed by the renewing of your mind. Romans 12:2
Blessings and joy to you!
Dr. Joy
P.S. Have you tried Young Living's monthly wellness in a box? Members can opt to be a part of the
Essential Rewards
program. Earn free products for bringing natural wellness into your home.
Contact me
and I will help you plan your next order.
Come visit me at:
Instagram:@letticiacallies
Facebook: @JOYFullInspirations
Oct 12, 2020 09:26 PM Central
Feeling unmotivated? Tired? Worn out? Unleash the health benefits of plants in your daily life. In Genesis 1, God created plants to help support the body physically, emotionally, and spiritually. Join me for a power session that will leave you inspired and energized. Walk away with tips for starting your day alert right from bed, relieving stress so you can be more energized to tackle that to-do-list, and immune boosting support for your body so you can feel your best.
The Power Plant Session will be 30 minutes long with 15 minutes for Q&A. Space is limited to 9 participants. This is a FREE Power Session.
I support women who are overwhelmed, worn out, and unmotivated by helping them live out their JOYful purpose. I focus on optimizing productivity, resilience, and wellness by implementing my J.O.Y. Strategy - Jesus, Others+Oils, and Yourself. I develop customized wellness sessions combined with essential oil therapy and I incorporate inspiring, creative techniques to support your body's innate ability to heal.
I look forward to meeting you. Choose joy.
Blessing & joy,
Dr. Joy
Be transformed by the renewing of your mind. Romans 12:2