Oct 14, 2020 12:08 PM Central
Do your kids ever get overstimulated and have trouble falling asleep at the end of the day? Do you ever have that feeling?
I want to share with you today one of my favorite supplements that was released this year - Unwind. It's part of the KidScents line but adults can benefit from it too. In fact, I'm the one that uses this one in my home! Unwind promotes a calm state and helps with occasional sleeplessness. It also reduces restlessness and eases occasional irritability (hello!! we can all benefit from this!). One of the really cool benefits is that it also helps improve focus and mental clarity the next day...which can be beneficial in the classroom or home. Plus, did you know that a healthy night's sleep helps with your immune system as well? Healthy sleep can help with a healthy body...they go hand in hand.
Read more...
Sep 16, 2020 04:18 PM Central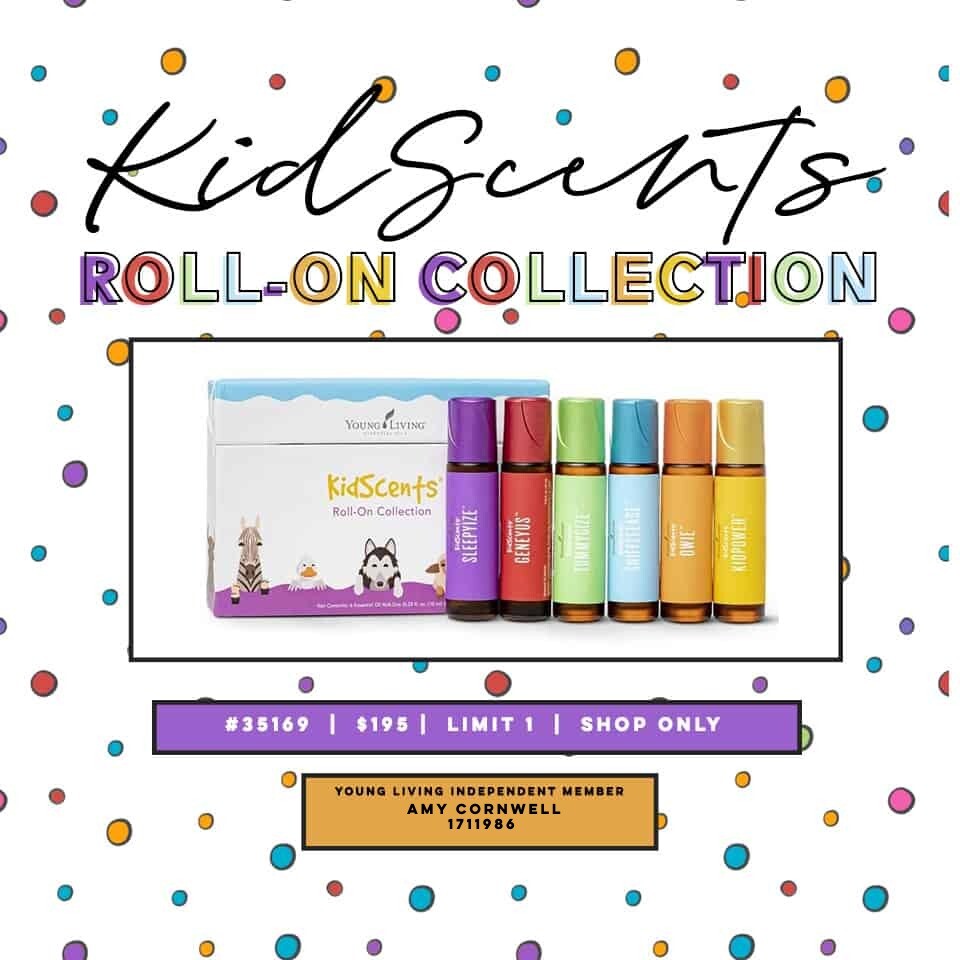 Oh, happy day! Wednesdays have become a favorite time around here because that's when Young Living pushes items back in stock and releases new items as well. Today was a GREAT release. If you don't have kids...don't think you can't use these items as well. I have used nearly all of the KidScents oils on myself because they're just so easy to grab and apply. Now they're even easier because they're in a convenient roller bottle and perfect for keeping in your bag or by your kids bed. Plus they just released the newest Kids Blend: Kid Power. I can't wait to smell this one!
Read more...