Jan 3, 2021 10:36 PM Central
Dorota Matys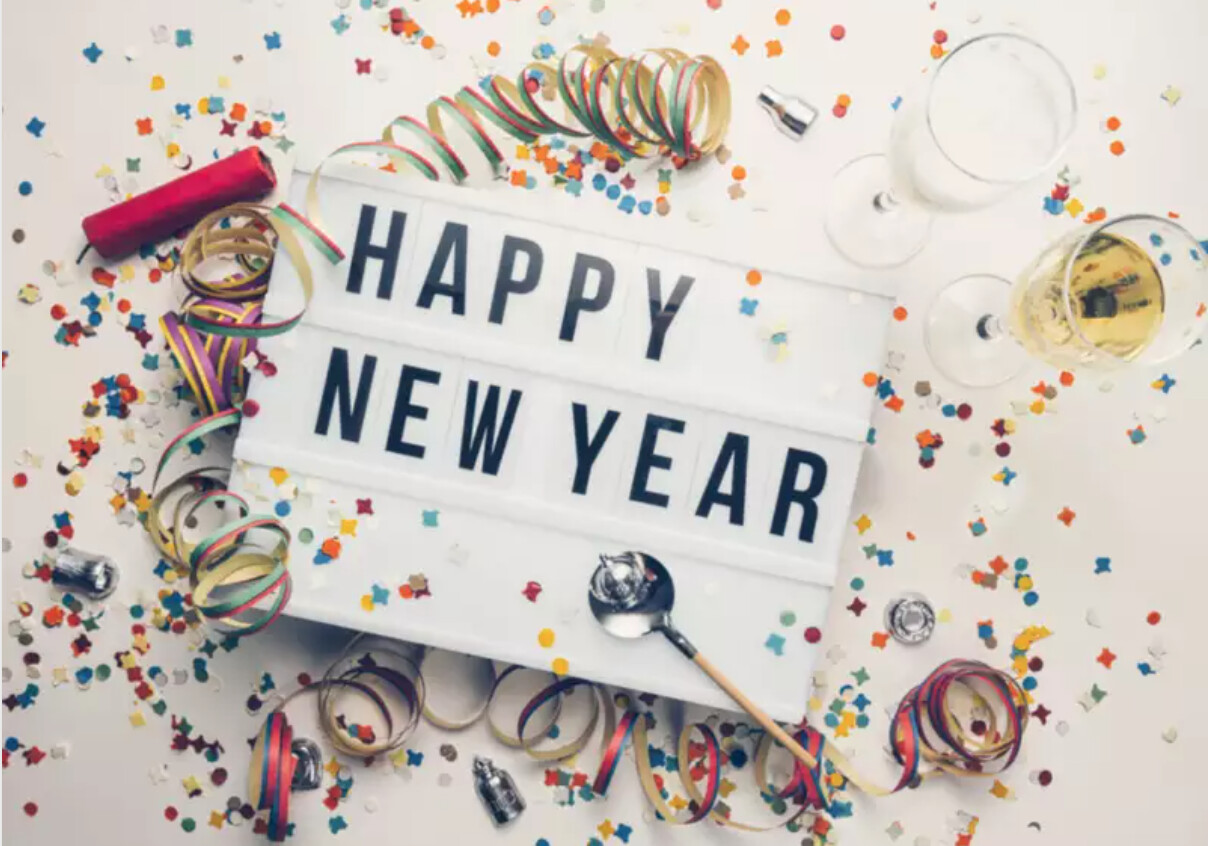 Happy January and…HAPPY 2021!
Thank goodness -- I think we're all ready for 2021 to arrive!
YL is helping us start this new year off right with some amazing promos!
You can get five (5!) free oils this month!!!
The best way to max out all these freebies is to make sure you're ordering through Essential Rewards (YL's monthly wellness subscription). Not on Essential Rewards yet? Watch this short video here:
http://bit.ly/YL_ERvideo
Need a little encouragement as you go for your 2021 goals? Starting Jan 15 "Thyme to Thrive" Facebook group will launch officially with its wise tips, ideas, and all of the support needed to stay on track no matter what tries to distract you. Please reach out if you'd like more info, or to join this tribe of wise warriors!
OK! Let's learn about all these freebies! First, I'll list 'em out for you…then we'll give you the details on each oil!
🌱
Freebies for 300+ PV order
(Retail value: $190.12)
• Geranium essential oil, 15 ml
• Manuka essential oil, 5 ml
• Mastrante essential oil, 5 ml
• Orange essential oil, 15 ml*
(for Essential Rewards members only)
• Tea Tree essential oil, 15 ml**
(for Essential Rewards members only)
• Free shipping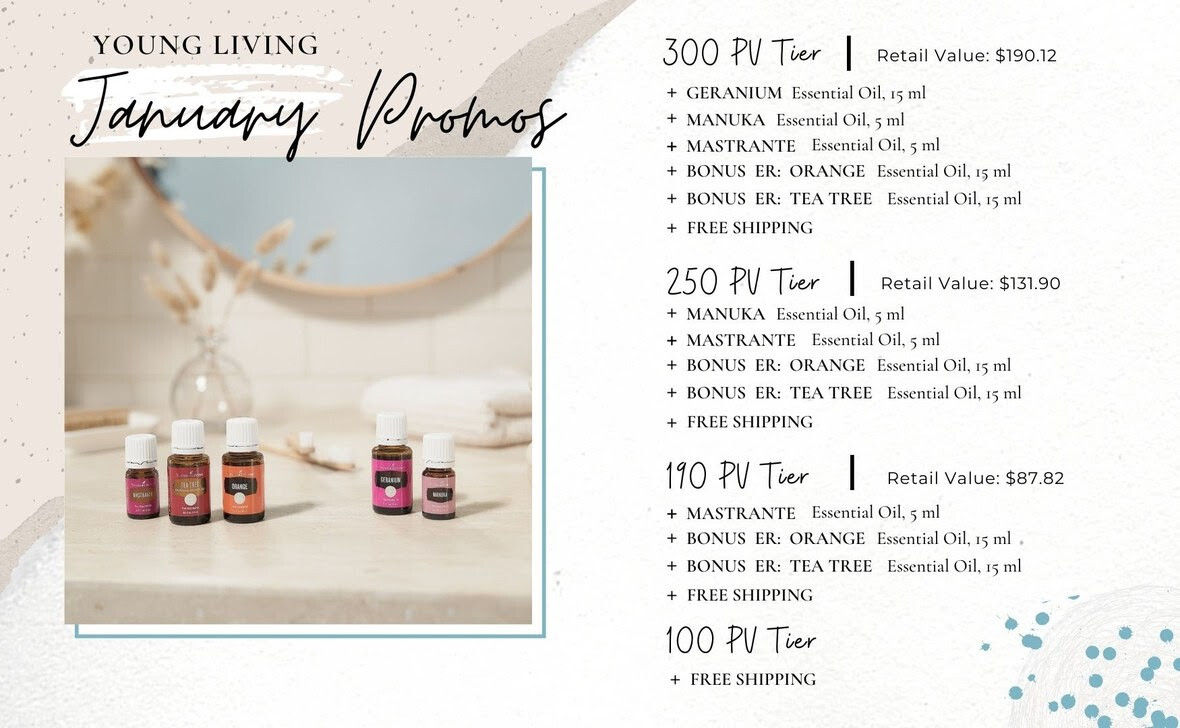 🌱
Freebies for 250+ PV order
(Retail value: $131.90):
• Manuka essential oil, 5 ml
• Mastrante essential oil, 5 ml
• Orange essential oil, 15 ml*
(for Essential Rewards members only)
• Tea Tree essential oil, 15 ml**
(for Essential Rewards members only)
• Free shipping
🌱
Freebies for 190+ PV order
(Retail value: $87.82):
• Mastrante essential oil, 5 ml
• Orange essential oil, 15 ml* (for Essential Rewards members only)
• Tea Tree essential oil, 15 ml** (for Essential Rewards members only)
• Free shipping
🌱
Freebies for 100+ PV order:
Free shipping:

(you know that especially if you order heavy items like NingXia Red... free shipping is saving you a LOT of money!)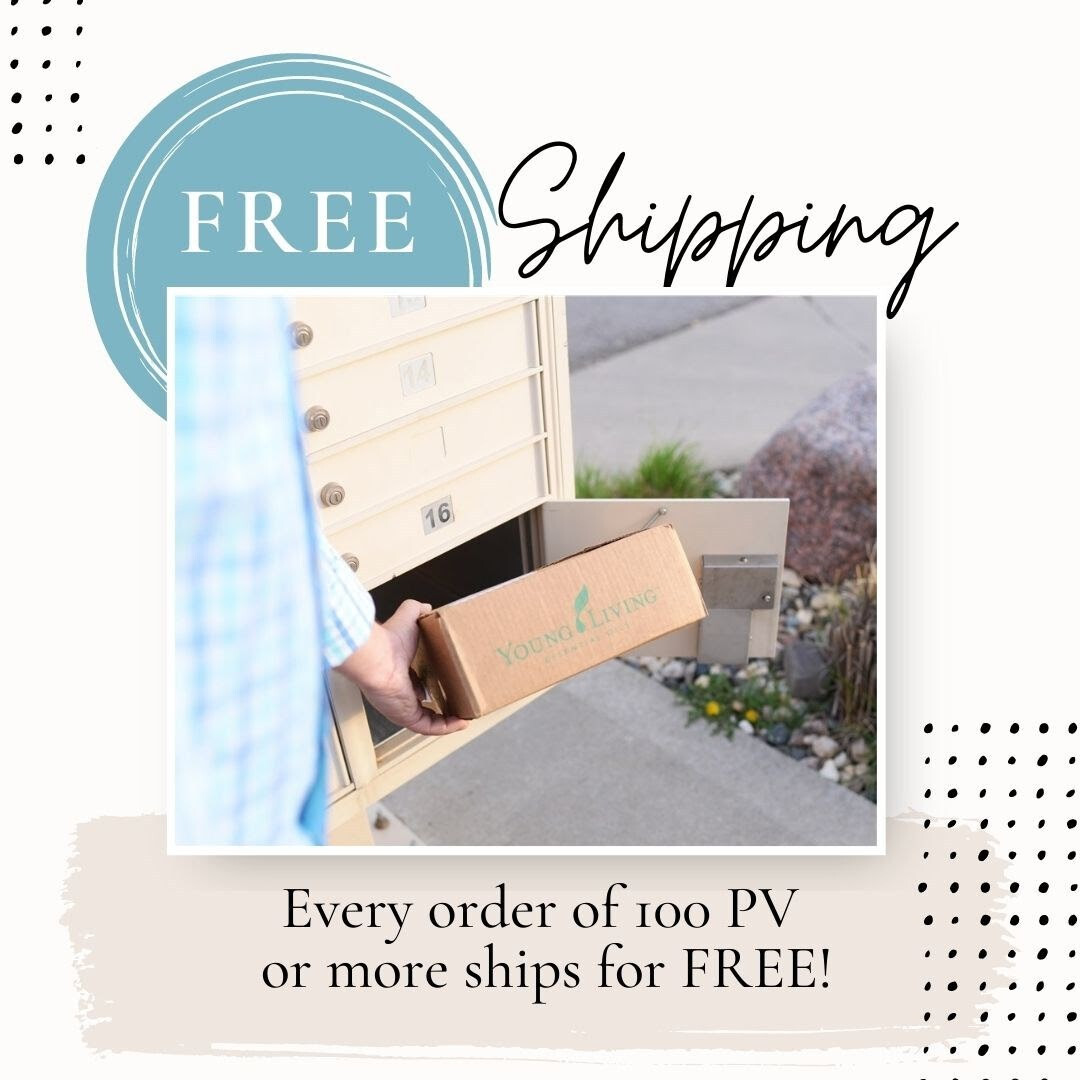 Let's look at all these amazing OILS that you're gonna get for free this month! Do you see that if you're on Essential Rewards, you'll get Orange and Tea Tree for free, too! One of my favorite thing about the promos is trying oils that I normally wouldn't buy for myself! It's so fun to try new oils!
🌸 Geranium:
This floral oil is a must-have for your skin care and detox routine. Add to your moisturizer for radiant, dewy, even-toned skin. Did you know that some folks add geranium to their hot tub instead of chlorine?
Do you dry brush? If so, try putting some Geranium on your skin before you brush!! Also, ladies - your hormones will THANK YOU when you use this! Apply around the inside of the ankles for happy hormones.
Aromatically, the smell of Geranium helps release negative emotions (it's not surprising why you see geranium in many of our Feeling Kit blends). Diffuse it for a happy mood… and feelings of peace and hope! Emotionally, this oil releases negative memories and fears of abandonment to promote self-acceptance and uplift the spirit. Also... check out the interesting research about Geranium and liver/pancreas/bile ducts in your reference guide.
** Try pairing Geranium and Sacred Mountain together and using them as deodorant.
🌸 Manuka: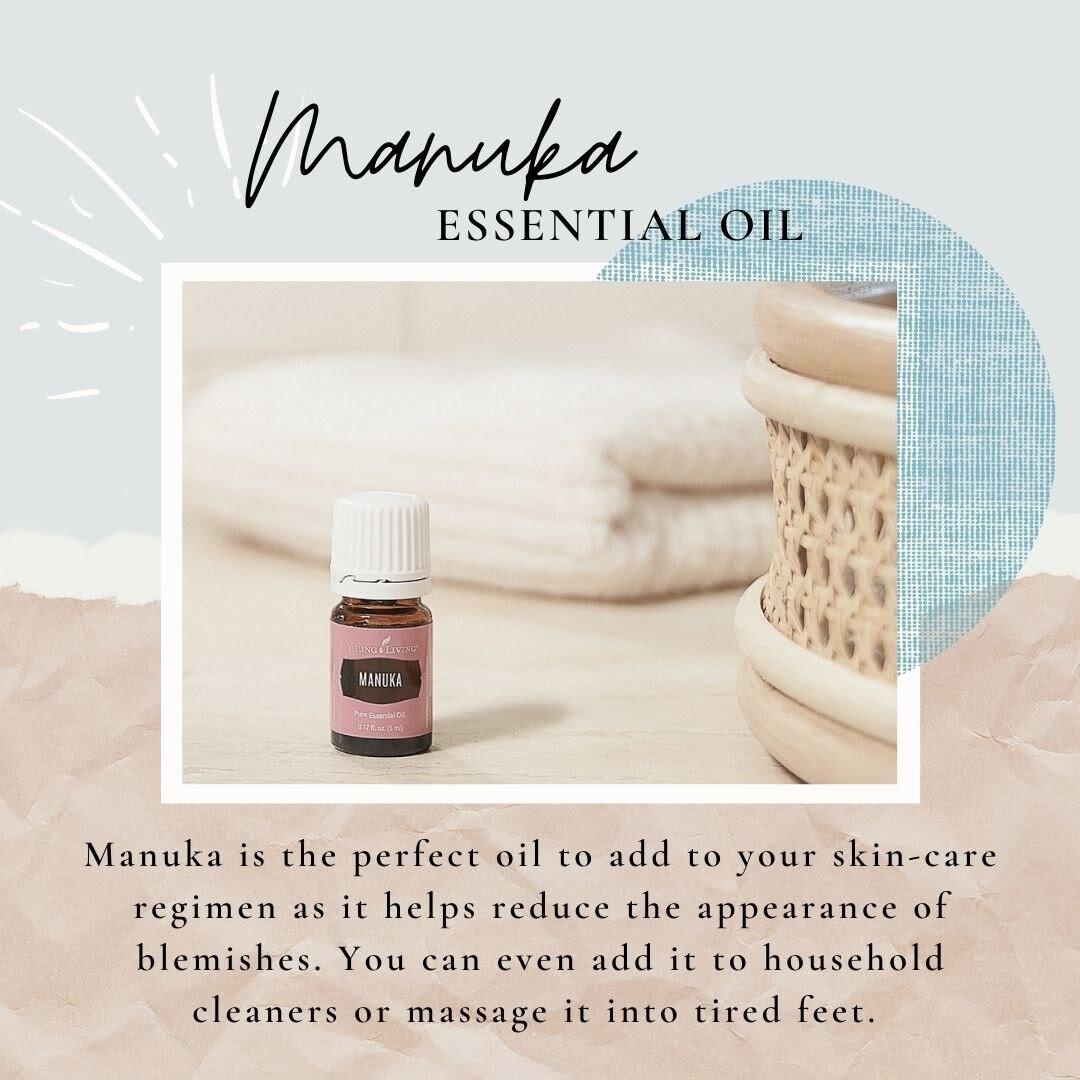 Sometimes we need a bit of help to create radiant skin in the wintertime. Enter… Manuka! I don't know if it's because the pink bottle is just so darn cute… or if it works so well on the skin… but I just love using this oil. It has very similar properties to tea tree oil, but the aroma is completely different. It's sort of woodsy and thicker to the touch. Blemish prone skin? Combine Manuka with our Acne Treatment and you're all set. It's also wonderful for a healthy scalp - add a couple of drops to your shampoo. Diffuse it for a warm, calming aroma!
Watch this 3-minute video and learn more about Manuka and how it is grown and harvested. Did you know it comes from New Zealand??
https://youtu.be/t6OTYWaD6BE
🌱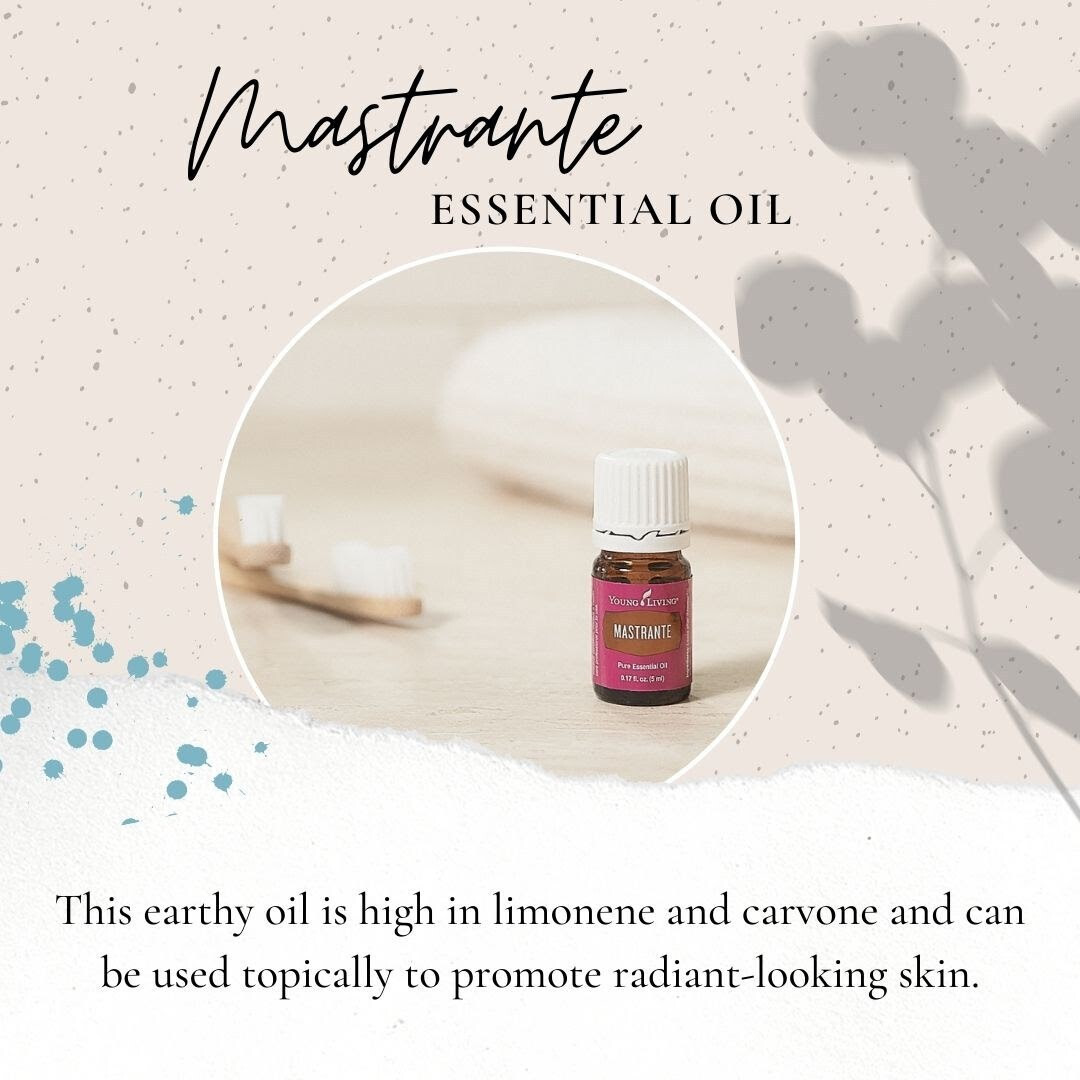 Mix Mastrante with your favorite YL moisturizer to help your skin GLOW! This smell of this oil is very grounding, calming, and relaxing. It's been called the cousin of peppermint… and so you know that it's your belly's best friend. (hmmm… could be perfect after a long holiday season of wine and cookies!). Take it with you to inhale if you're driving on windy roads… it could come in handy. Mastrante is very high in limonene (google what that word means!) And it's one of the oils in the YL Loyalty Blend that you receive after your ER anniversary!
🍊 Orange: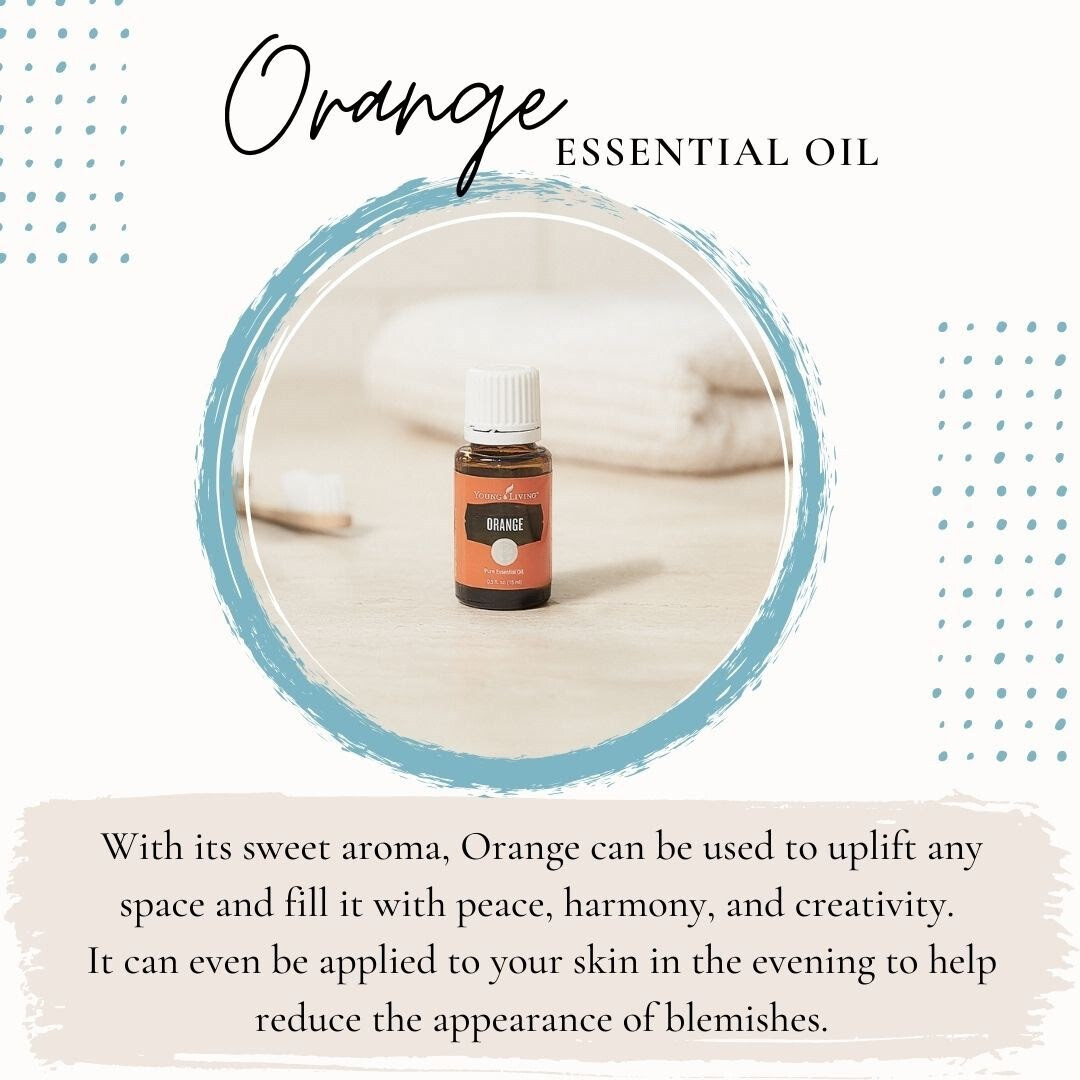 This is my HAPPY oil!! Seriously, it's like Sunshine in a bottle. It smells SO good paired with any other oil… Some favorite diffuser combos with Orange are Orange + Joy in the daytime…
Orange + Cedarwood + Dream Catcher at night… and
Orange + Northern Lights Black Spruce + Valor in my office!
Orange is a great oil to add to DIY sprays and roll-ons… you can never have too much Orange oil around! Add a drop of Orange oil to your Thieves toothpaste and it acts as a natural tooth whitener, too.
*Orange is a photosensitive oil, so avoid direct sunlight or UV rays for up to 48 hours after applying it.
🌱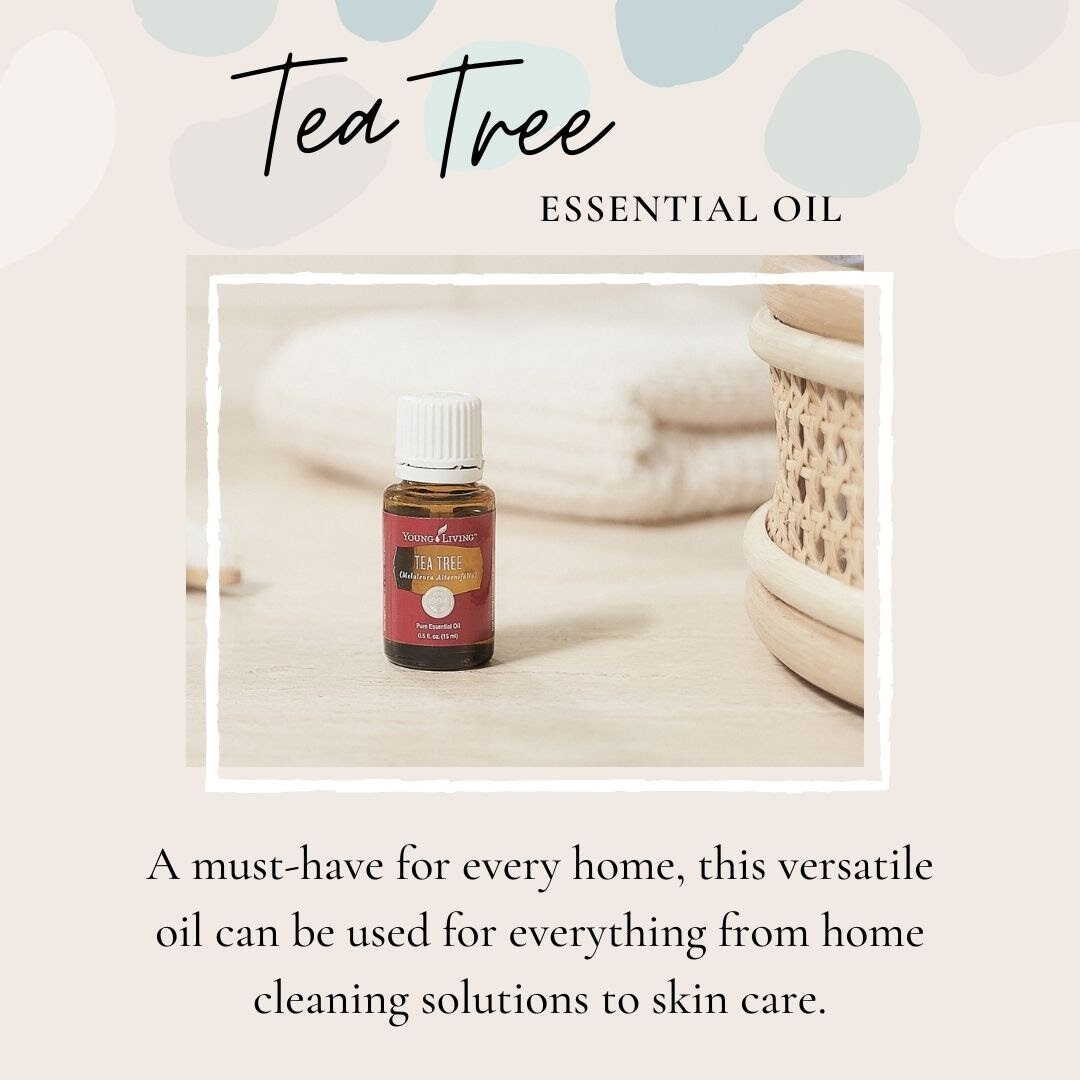 A staple for every home. You can do LOTS of great cleaning DIYs with this oil. Put a few drops in your washing machine, garbage can, or diaper pail to remove odors. This is also a great oil for all things skin -- for blemish-prone skin, for healthy scalps, etc. Aromatically it cleanses the air and has a refreshing aroma. Try this trio out: 4 drops tea tree, 4 drops Rosemary and 5 drops lemon essential oils for a yummy-smelling and purifying experience. Treat your feet by massaging a few drops of this popular oil into dry heels.
**Tea tree essential oil is considered a dangerous good. Shipping restrictions will apply for some locations.
Need Ideas on how to maximize your purchase and get all the freebies, here are my must-have recommendations, add some or all to your wellness basket this month:
The
Multigreens
capsules check all the right boxes for power-packed greens infused with essential oils.
YL supplements are infused with essential oils so that our bodies can absorb 84% more nutrients than store-bought supplements.
Thieves Dish-Soap
, I make
3
bottles out of this one bottle since most of the YL products are super concentrated.
We all need to hydrate more but water alone doesn't satisfy our cells. A squirt of
YL Vitality Drops
increases the hydration in our water and body.
Ningxia Red
is a must have on our wellness journey. It is one of the highest antioxidant drinks you can put in your body to combat inflammation and oxidative stress. It's also amazing for eyes and heart health and circulation.
Thieves Essential Oil
goes into our diffusers quite often especially with what is going around in the air these days!!! Additionally, the
Inner Defense Supplement
and
Super C
are my other Essential Rewards must-haves.
When I am volunteering on the mountain my skin gets exposed to wind, sun, and extreme cold; the
Art Intense Moisturizer, as well as the Lavender Lip Balm,
help in keeping my skin protected and nourished.
For days when I feel my skin could use even more support, I apply a layer of the fabulous
Rose Ointment.
And after all those intense days on the slopes or in the gym, I make sure to add a scoop of
Aminowise
supplement to help my body recover faster and better.
OK, so what are you most excited about?
Please know that if you have any questions at all, you can always reach out and I will gladly help out!
Dorota Matys
Your Essential. Wellness Advocate
Dec 1, 2020 09:19 PM Central
Dorota Matys
🎄🎄🎄 Friends...Young Living has pulled out ALL the stops in December!
🎄🎄🎄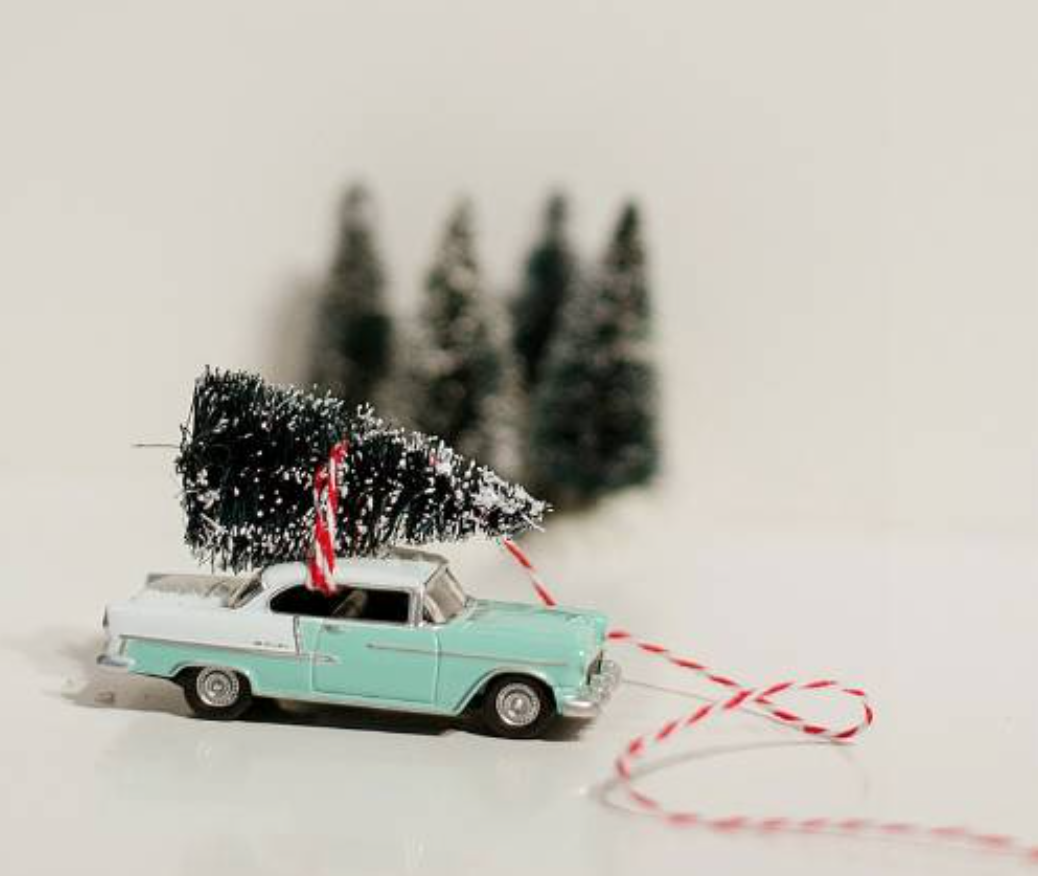 But before you get to reading about the promos, we need to make sure that you are ordering the very best way, which is through Essential Rewards (ER). This is our monthly wellness box subscription program. To learn more about how you can earn points and get all the monthly PROMOS, check this out:
https://bit.ly/YL_ERvideo
❄️❄️❄️❄️❄️❄️❄️❄️❄️❄️❄️❄️
Alright, let's break down these promos to see what you get this month!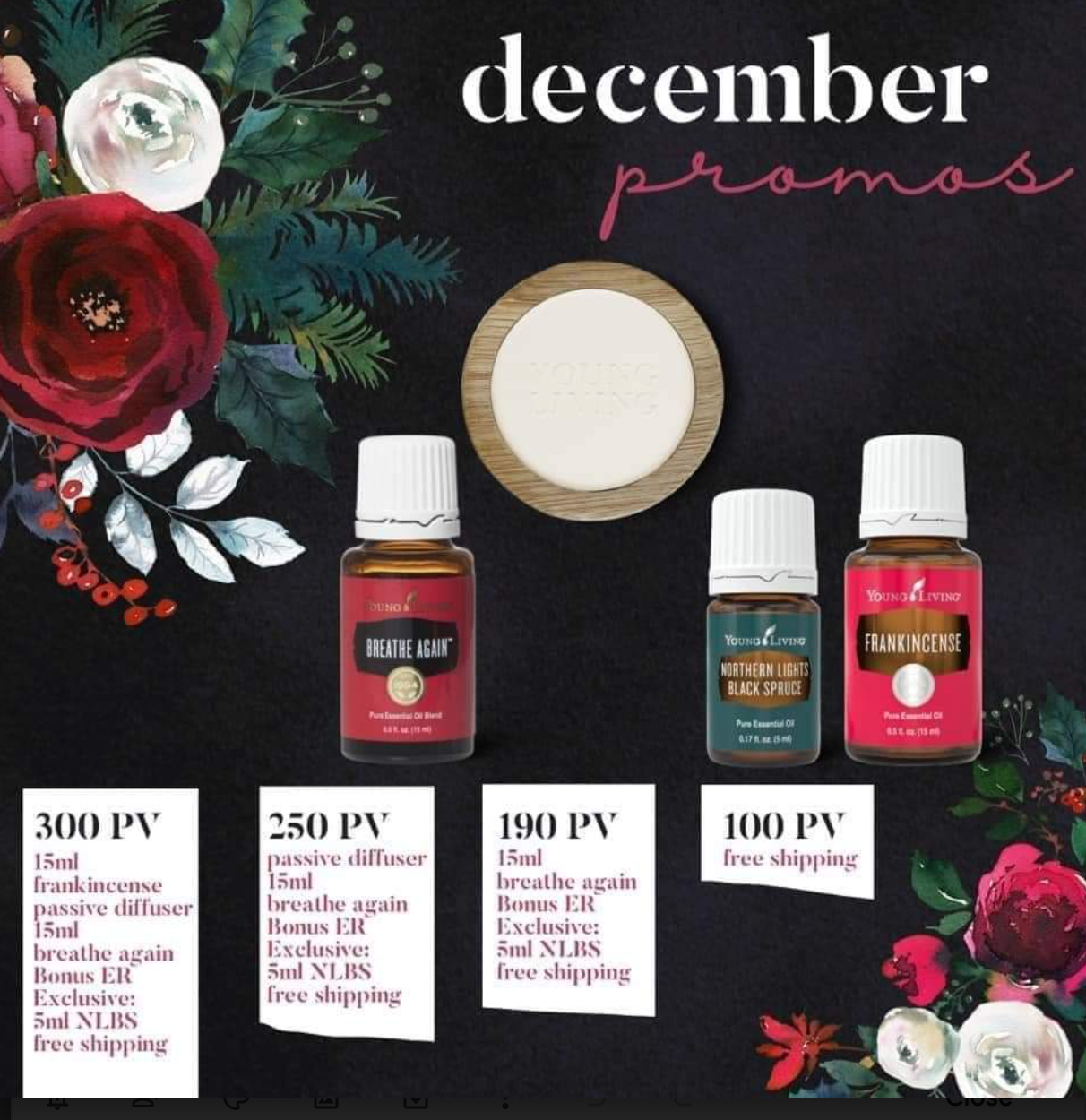 👉🏽
100PV // Free Shipping (YAS PLEASE!!!)
To get free shipping with 100pv+ orders, you must select the "Economy Shipping" option from the shipping drop-down box during checkout!!!
❄️❄️❄️❄️❄️❄️❄️❄️❄️❄️❄️
👉🏽
190PV // 15ml BREATHE AGAIN... AND...
// 5ml NORTHERN LIGHTS BLACK SPRUCE (Essential Rewards orders ONLY)
🎄15ml BREATHE AGAIN: Usually, this blend only comes in a roller… so to have it in a 15ml bottle is a total treat (it makes it so easy to diffuse!). This is your best friend when it comes to open, clear breathing!!!!!!
The proprietary Breathe Again blend includes essential oil combines oils such as Peppermint, Myrtle, and Copaiba with four different types of eucalyptus—including Eucalyptus Blue grown on Young Living's Ecuador farm—these are all oils that your lungs ADORE!
Put a few drops on the floor of the shower as you start the water for a spa-like, lung-opening experience! Jump-start the morning by applying the rejuvenating scent on your sinuses or under your nose. Diffuse in bedrooms at night and living spaces during the day. Apply generously to chest and neck as desired for clear, easy breathing!
🎄
5ml NORTHERN LIGHTS BLACK SPRUCE
Did you know the ENTIRE tree is in this bottle- from needle to root?! And the oil in this bottle comes from trees that sit under the magical Northern Lights at our farm in Fort Nelson. Traditionally, Black Spruce trees have been believed to possess the frequency of prosperity! (Yes, please! I will take a gallon.)
Apply to bottoms of feet and top of the head for emotional support - it promotes calm, strength, resilience, grounding, motivation, and inspiration.
Diffuse with Orange and Frankincense during the day and thank me later. Diffuse with Valor at night and thank me in the morning 🙂
Apply to skin for fine lines around eye area. It's very hydrating, especially in the winter. Diffusing NLBS reduces dryness in the air… and increases hydration. If it's winter and the heater is on, you'll wake up without a dry nose/throat!
Men love to use this manly, woodsy-smelling oil as cologne. Apply to hair or beard for moisture and shine! Apply to chest and upper back to support healthy, open breathing.
Apply over heart chakra to feel love. Oh, and did you know that joints love NLBS? Whereas insects apparently do NOT 🙂
Apply over kidneys to help you manage fears that come up in daily life. Yum, this oil is just delicious!
❄️❄️❄️❄️❄️❄️❄️
🎄
250PV // MINI TRAVEL PASSIVE DIFFUSER
Look at how CUTE this portable, palm-sized travel diffuser is!? Crafted with ceramic stone and bamboo wood, it has a simple sleek look that will complement any decor!
At only 7.62 cm in diameter, it will fit in your travel bag or car quite easily!
To use, simply put 3-5 drops of oil directly on the ceramic surface!
Pack this portable diffuser as you head over the river and through the woods this winter, whether you're visiting Grandmother's house or a cozy cabin retreat. Or use this as a next-level holiday hostess gift! It is TOO cute!
** There's a limited number of these adorable diffusers. If your order is placed after the supply is gone, YL will add 30 ER points to your account instead.
❄️❄️❄️❄️❄️❄️❄️❄️❄️❄️
🎄
300PV // 15 ML FRANKINCENSE - yes, a BIG BOTTLE of Frank!
Um, go look at the price of this oil in your virtual office. You'll realize why getting the BIG bottle of Frank is the best promo EVER!!!!!! (Remember you can get the promos TWICE! Once with an Essential Rewards order and once with a Shop order).
Frankincense keeps us healthy - apply it to your spine and soles of feet daily!
It's also an incredible oil for your brain. Frankincense activates the part of your brain that does logical thinking versus emotional thinking. The pineal gland in your brain loves frankincense so this happens to be a fantastic oil for supporting your hormones since the production of your hormones starts in the brain. The pineal gland produces melatonin and serotonin. So no wonder why frank is also GREAT for sleep!!!
And your skin will
LOVE
you when you put Frankincense on at night. Fine lines? Wrinkles?
Not when you are rubbing frankincense on your face!
Tell me what promo(s) you're most excited about!?
Please remember to reach out if you have any questions at all, I am here to help in any way I can.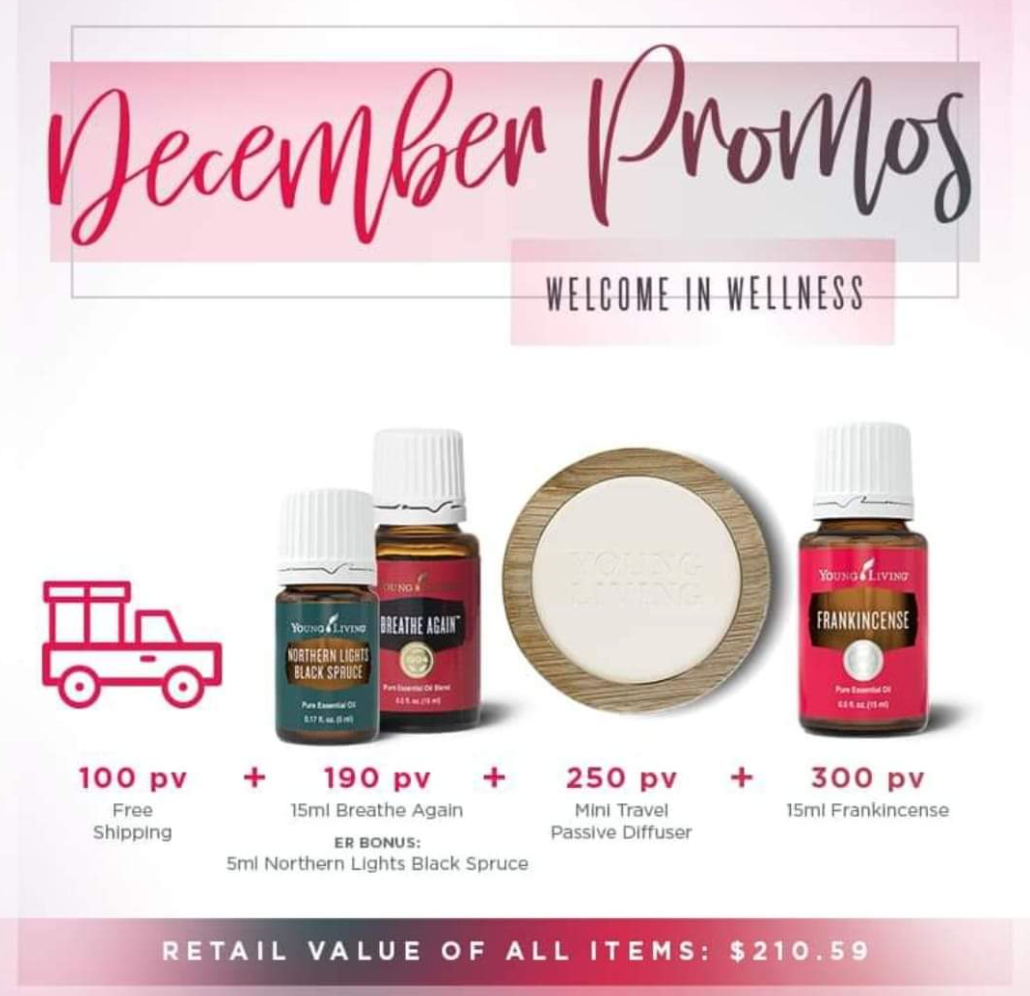 Your Young Living Wellness Advocate