Oct 1, 2021 05:07 PM Central
Dorota Matys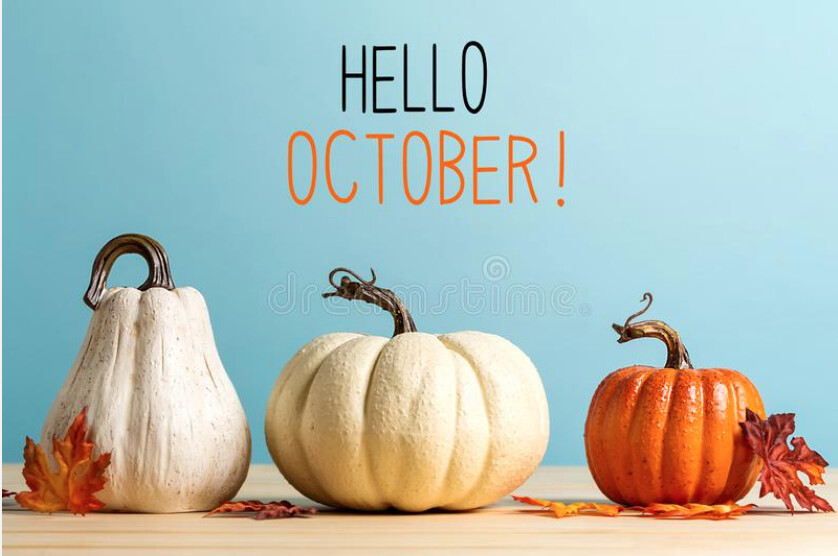 We have officially entered the fall season & which means an abundance of pumpkins,
long drives to look at the beautiful leaves, all things apples 🍎 festivals, specialty desserts, & everything in between🍁
Get your diffusers in the fall spirit and break out the spice & citrusy oils that just speak Autumn

🍁
! You know...
Clove
,
Thieves
,
Orange
,
Cinnamon Bark
,
Ginger
. So much goodness! Here are some fall-festive diffuser recipes to try that I think you'll love...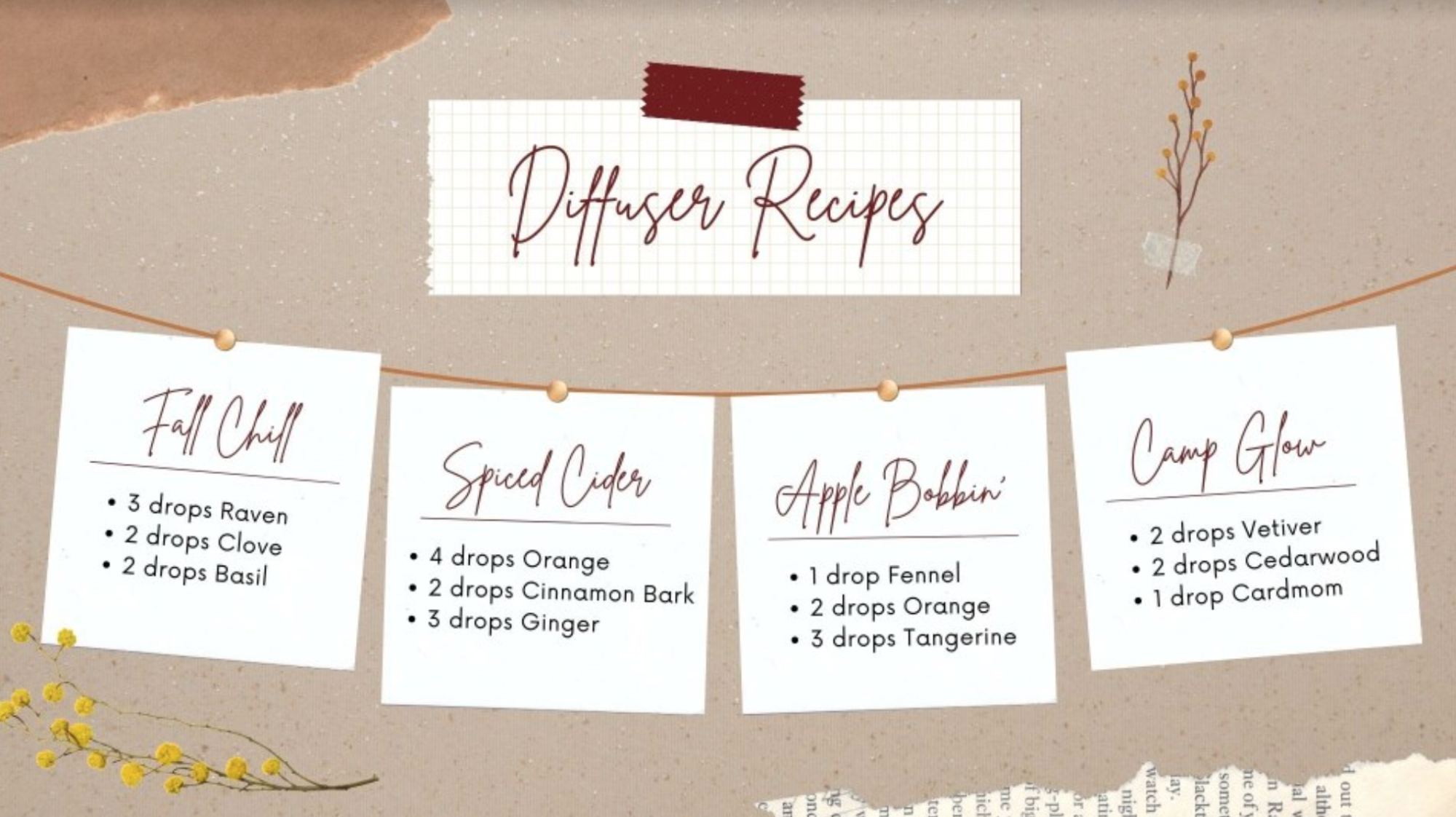 If you don't have any of the spice oils or need to replenish your stock, this month is the PERFECT month to snag them for
FREE
with your qualifying order!
Check it out: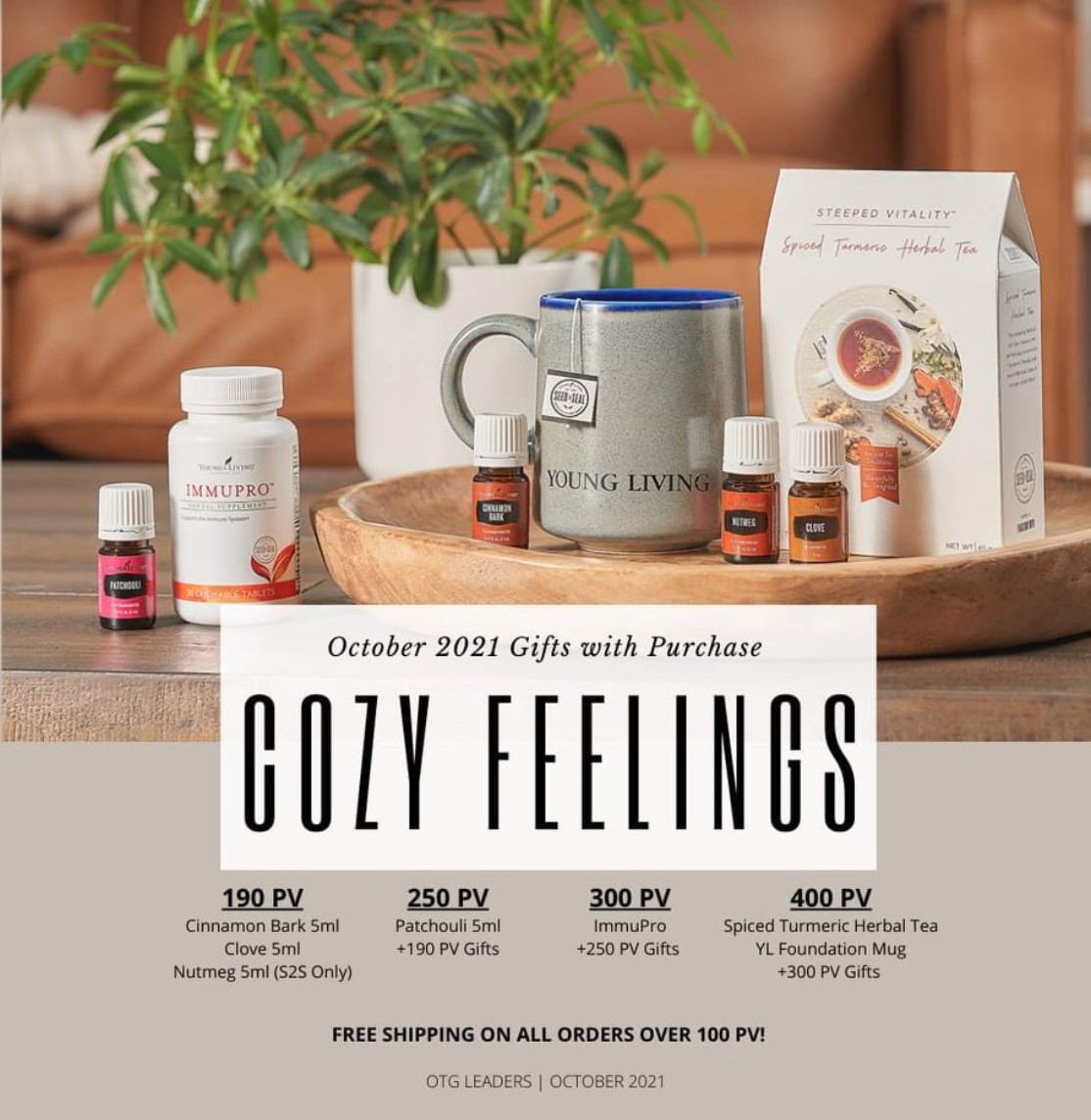 + + Hello FREE shipping with a 100pv order! Put's a little more $ in your pocket!

🍁
+ Nutmeg: let's support your immune n' cognitive function systems while diffusing, with an added bonus of an energizing & uplifting aroma!

🍁
+ Clove: another one for supporting the immune system & it's high in antioxidants! You can also use it in conjunction with your Thieves toothpaste

🍁
+ Cinnamon Bark: helps eliminate odors while simultaneously supporting the immune system while being diffused

🍁
+ Patchouli: has a grounding & deep earthy aroma, & it may help reduce the appearance of blemishes!

🍁
+ Immupro: hello powerful antioxidants! Supports the immune system & can help reduce the damaging effects of oxidative stress from free radicals

🍁
+ Spice Turmeric Herbal Tea: mmm mmm! It's caffeine-free & it pairs well with tangerine vitality essential oil!

🍁
+ Young Living Foundation Mug: perfect to go with the herbal tea that you earned with your order...or coffee, hot chocolate...whatever hot beverage you enjoy😉🍁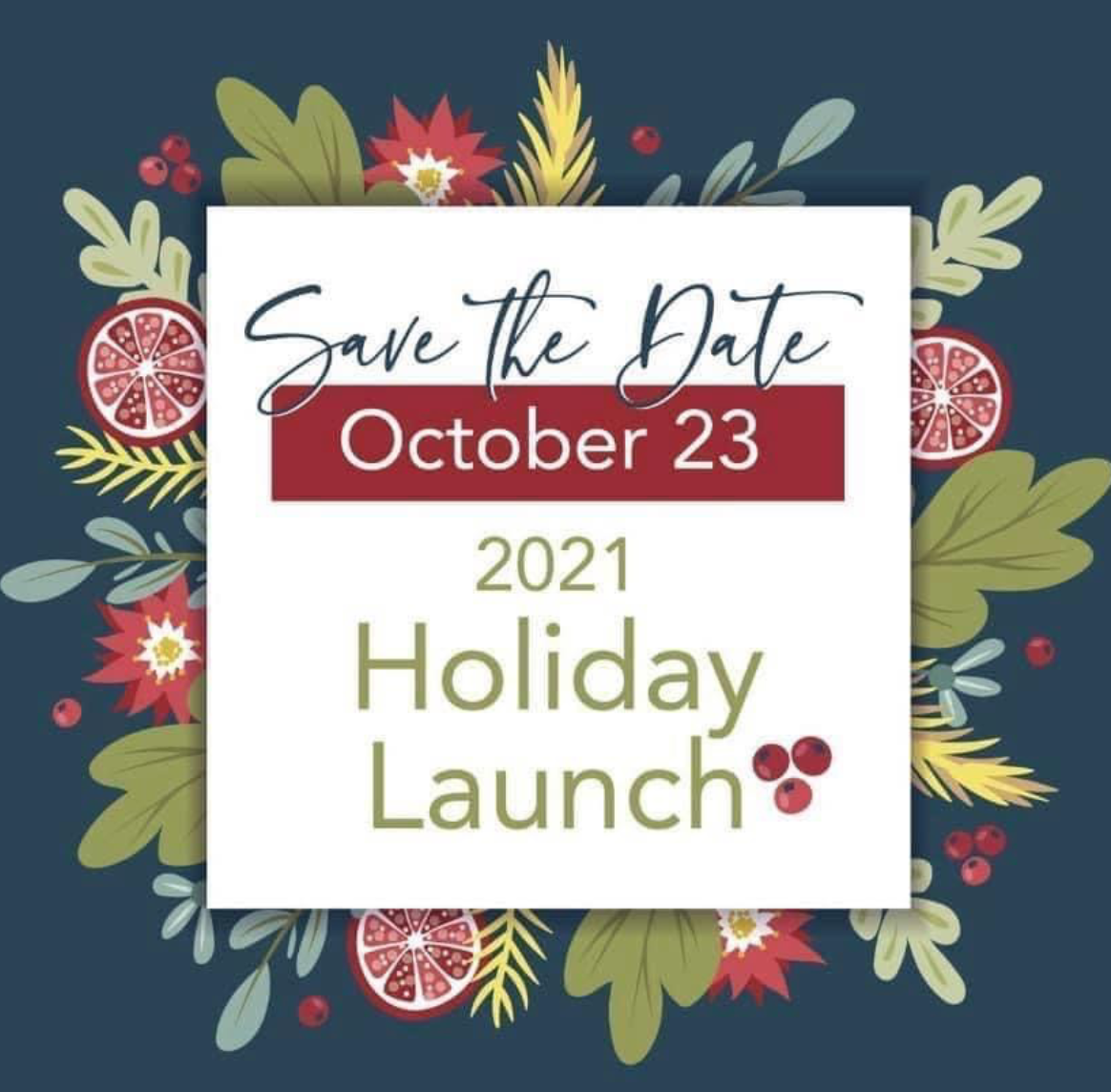 Young Living plans special deals for us around the holidays each year. I always look forward to seeing the unique collections and artisan-made gifts!
We are expecting to see our new Holiday Products & Catalog on October 23 at 10 am MT👏🏼 Did you sign up for this *free* online event? If not, you can sign up here:


http://vbs.cm/TCoIwB


Be sure to mark your calendars & save the date for this big event! What new YL goodies or bundles are you hoping to see?
Have a fantastic October! And remember not to eat too much candy at the end of this month (chocolate gets me every time...🙈)🙃

🍁
Remember if there's anything you need, please feel free to reach out!
Your Young Living Brand Partner
Sep 29, 2021 11:44 AM Central
Dorota Matys
I admit I am obsessed with ORAC values & with a few YL products that offer plenty of it. One of them which is hands down my FAVE is the Longevity Essential oil blend! The reason being it is a very powerful antioxidant support blend which helps to neutralize free radicals with the help of its super-high ORAC value of 1,500,000 µTE/100g. That is greater than any food or single essential oil that has been recorded! (Wild blueberries have an ORAC value of 9,621, while regular blueberries only have an ORAC of 4,669!)

So what's so special about ORAC?
ORAC stands for Oxygen Radical Absorbance Capacity. ORAC tells you the antioxidant capacity of a food item. Most of us think that berries such as blueberries and strawberries have high antioxidant values; however, most essential oils knock the food values out of the ballpark! Longevity blend by well over 1 million. Wolfberries are a close one with their ORAC value at over 30,000 - the highest antioxidant food out there!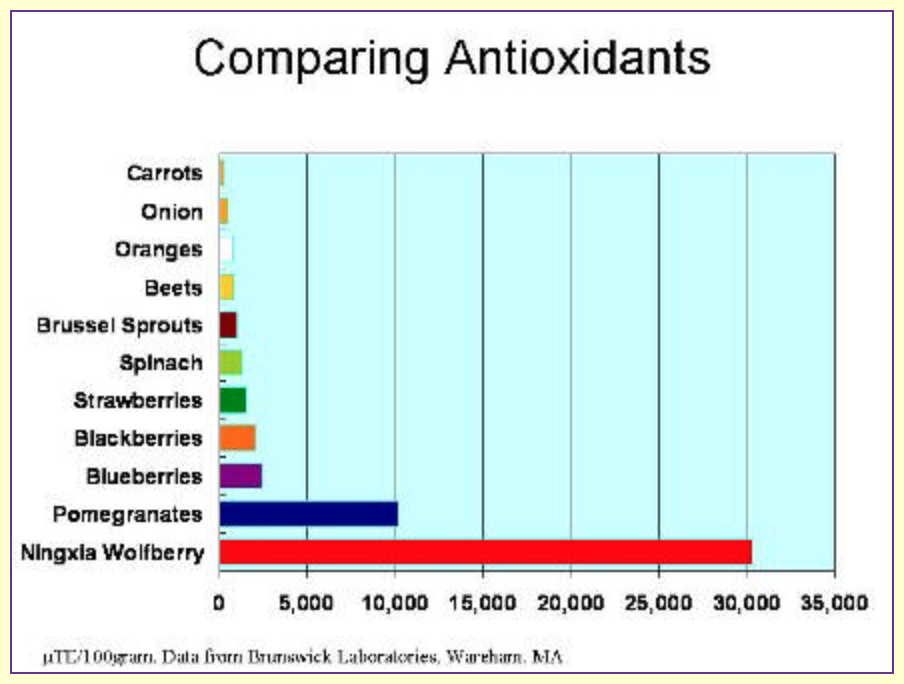 So why should we care about ORAC and antioxidants in particular ? - because they are wellness-promoting & ANTI AGING...& there is nothing wrong with aging well! We do know that the oxidative stress or free radical theory is based on the fact that continued oxidative stress to cells, receptors, & DNA in the body cause aging; beyond the normal aging process. The good news is one of the best ways we can decrease the amount of oxidative stress is by increasing our uptake of Antioxidants.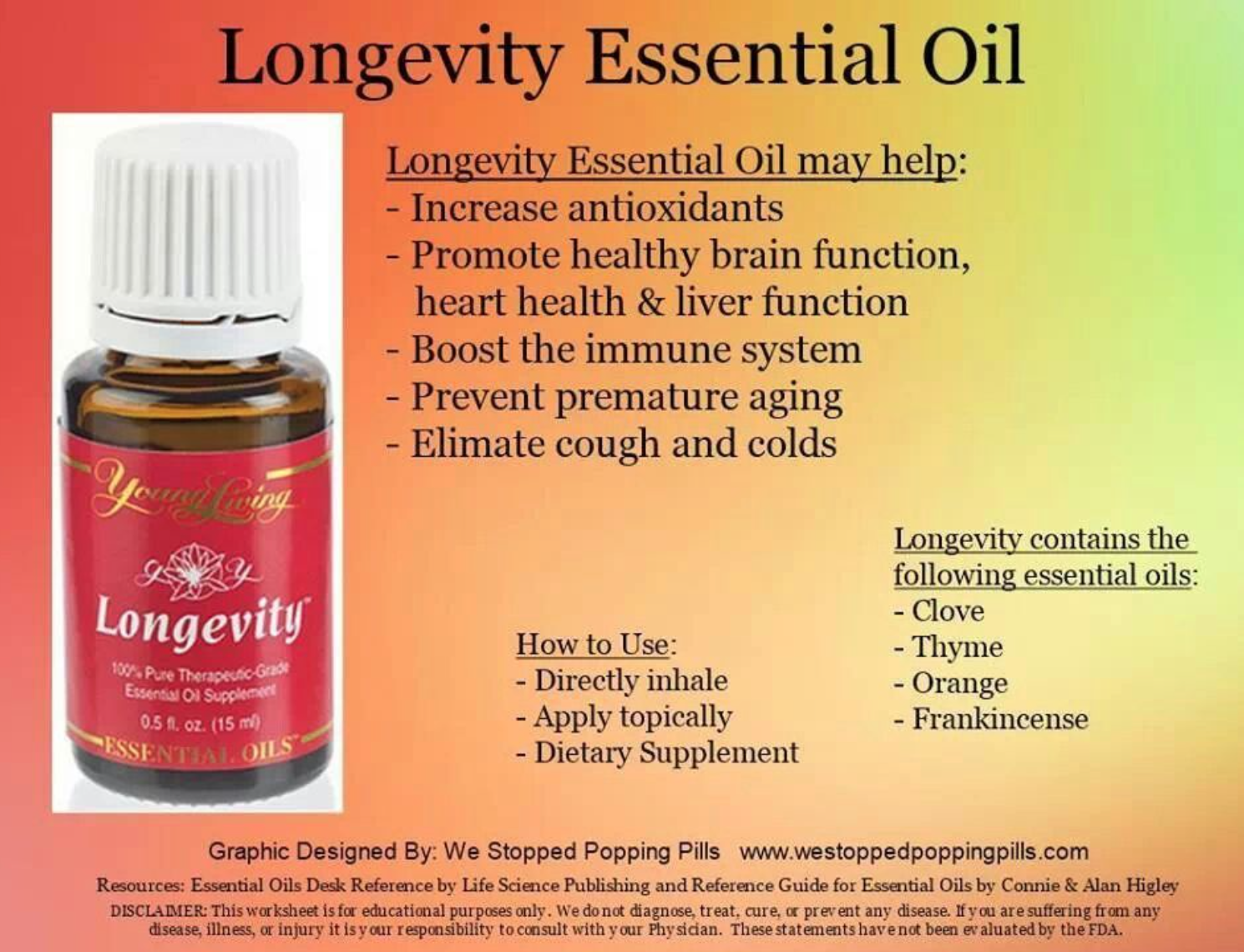 So while you're thinking of what to add to your Young Living wellness shopping basket why not consider a bottle of YL's Longevity 😉 Made with Clove, Myrrh & Frankincense it is a very powerful antioxidant support oil blend that helps to neutralize free radicals, strengthen memory, support great looking skin, immune system, & more. Once you have it just add a drop or two to a capsule, your almond milk, tea, or water & intake it daily! And remember that it is never too late to add more Omega fats to your daily routine. Whatever your diet looks like — I strongly encourage you to find a way to sneak more omega-3 into your meals, or better yet, grab yourself some easy-to-take OmegaGize 3! Have you ever realized how much Omega 3 fats are beneficial to our bodies? In one particular study that was done over the span of 50 years, researchers & scientists analyzed blood & overall health markers of 2,000 residents that were 65+ years old. They looked particularly at their omega fat levels, & compared things like cardiovascular risk factors, overall health, and longevity.
The findings? Take a look:
- Omega 3 fats are super helpful to our heart health & longevity.
- Upping your Omega 3 consumption can have life-changing impacts on your health.
Besides making colorful changes to your diet, add YL's OmegaGize 3 to your daily supplement routine! it combines the power of three core daily supplements: omega-3 fatty acids, vitamin D3, and CoQ10 (ubiquinone). Not only is this great for your overall health, but you'll find that it's beneficial to your cardiovascular & skeletal systems, brain health, Anti-Aging & so much much!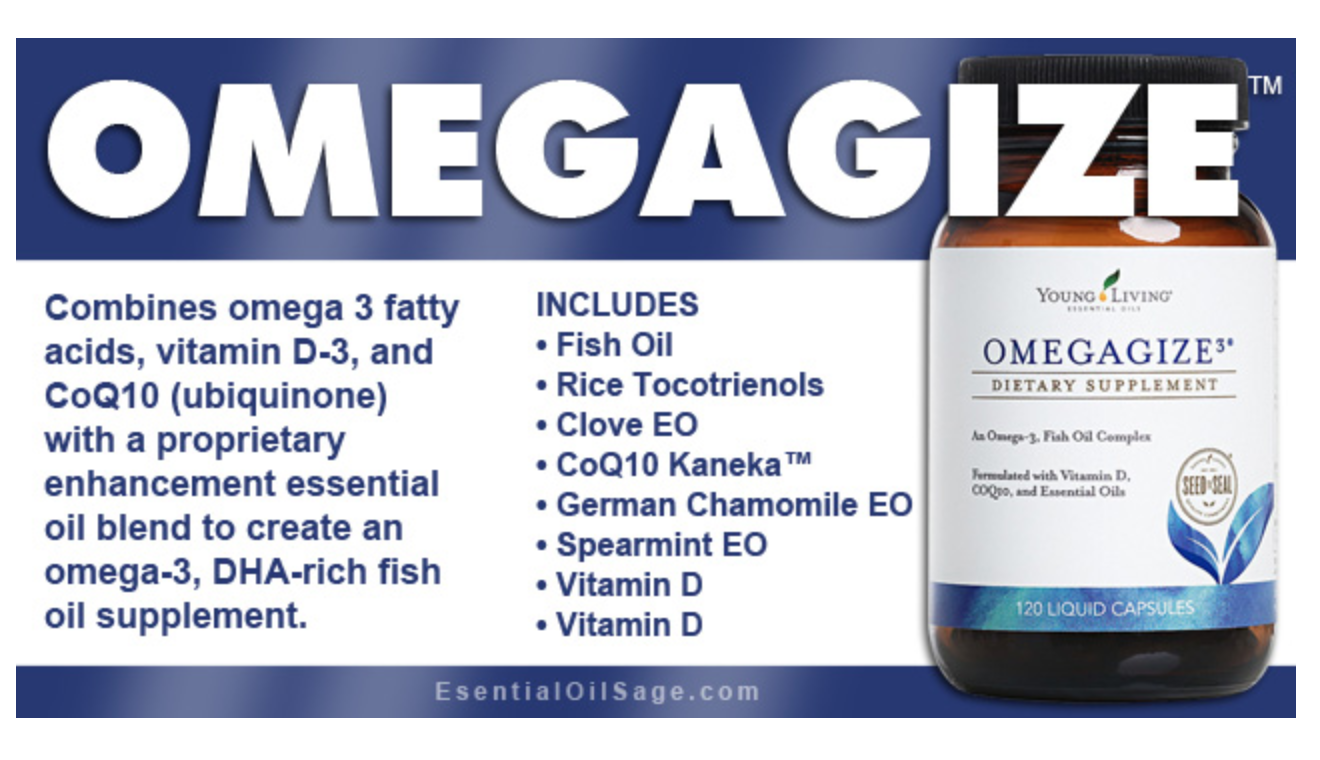 The good news is that despite the plethora of modern-day health concerns, many of the solutions to our wellbeing rests in our hands—specifically, in what we fill our bodies with. The colorful Foods and Essential oils that exist in nature are simply the most powerful things we can add to our plates & cups, Wolfberries anyone? This super fruit is a tasty superfood that can be easily incorporated into your healthy snacking, your recipes & yummy drinks! I add a package of it every couple of months in my Subscribe to Save basket & love taking it with me when going to the beach, hiking, or skiing!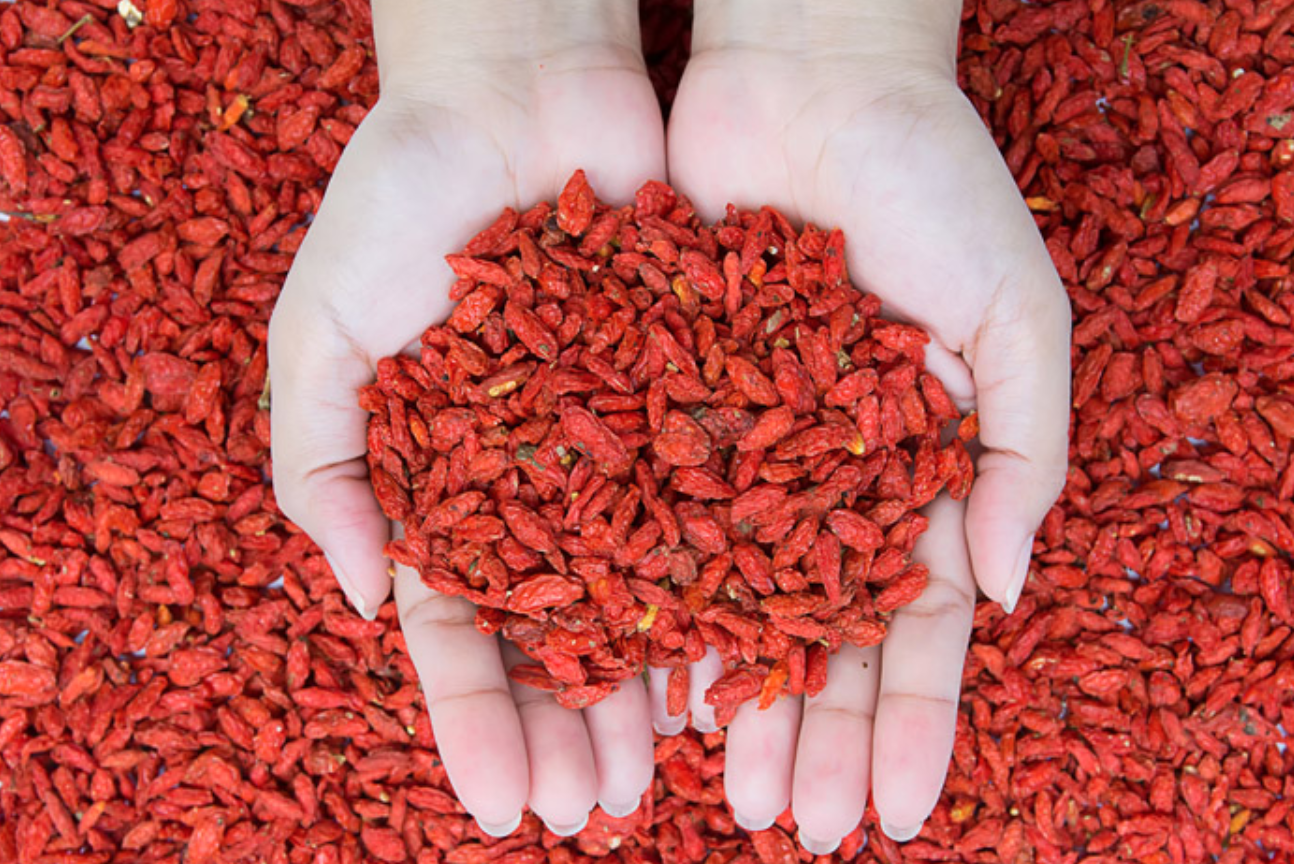 Cheers to supporting your health AND Longevity👏🏼
Feel free to reach out if you have any questions or would like more info on any wellness-related subject.
Xoxo
Dorota Matys
Your Young Living Wellness Brand Partner
Member #1504829