Jun 22, 2020 03:20 PM Central
Dorota Matys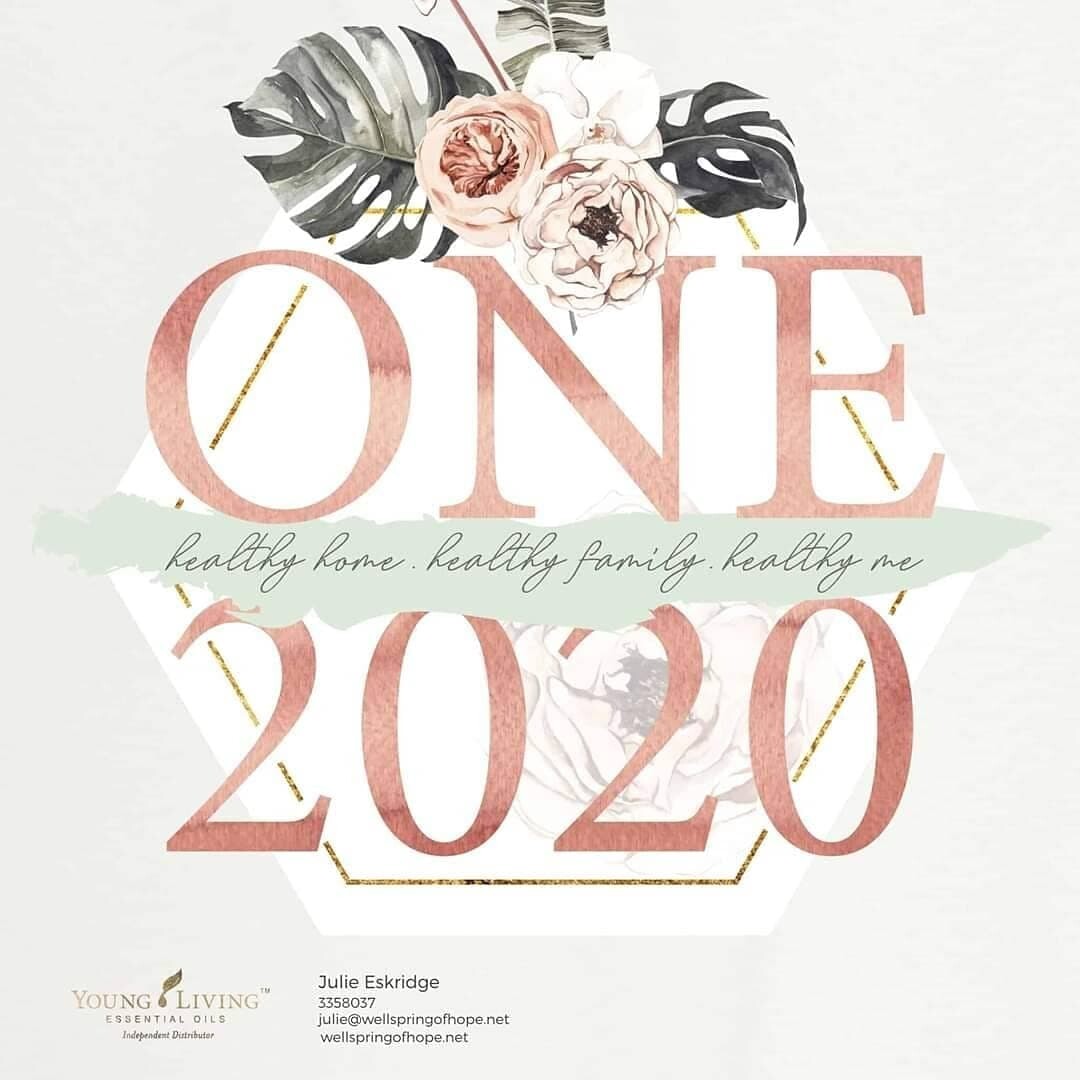 Young Living just completed their 2020 Convention and it was over the top good. I was really bummed not seeing everyone this week, but the online version did not disappoint and still had the feel and life-changing elements that in-person Convention has. Of course, the new products released are beyond exciting, and they're now available to ALL Young Living members! Among all of the things they imparted to us this week, one phrase they kept repeating as a goal of Young Living really stuck with me:

"A healthy home for each of us, a healthy world for all of us."
Everything YL - oil and product is created for a purpose and not profit, and that's something that Gary Young made sure would continue even after he was gone. It's evident that they are continuing his legacy with these new products. This is a quick rundown of everything that will be available starting at 9 AM MT on Monday, June 22nd. They also have a new product guide coming out sometime in July, so keep an eye out for that!

PERMANENT PRODUCTS:
There are so many exciting products that are permanently becoming part of what Young Living has to offer. These are SHOP ONLY for now and starting July 1st, they will begin rolling some out for orders on Essential Rewards.


Kidscents Unwind (Item No.: 32540 Wholesale: $38.75 PV: 38.75 Limit: None)
A natural way to get kids to unwind and calm down at the end of a long day. Naturally derived magnesium works together with L-theanine, 5-HT, and Lavender and Roman Chamomile essential oils to help your nightly routine with the kids go smooth and get them ready for a good night's sleep. As an adult who has hard time quieting my mind at the end of the day, I'll be testing this product as well!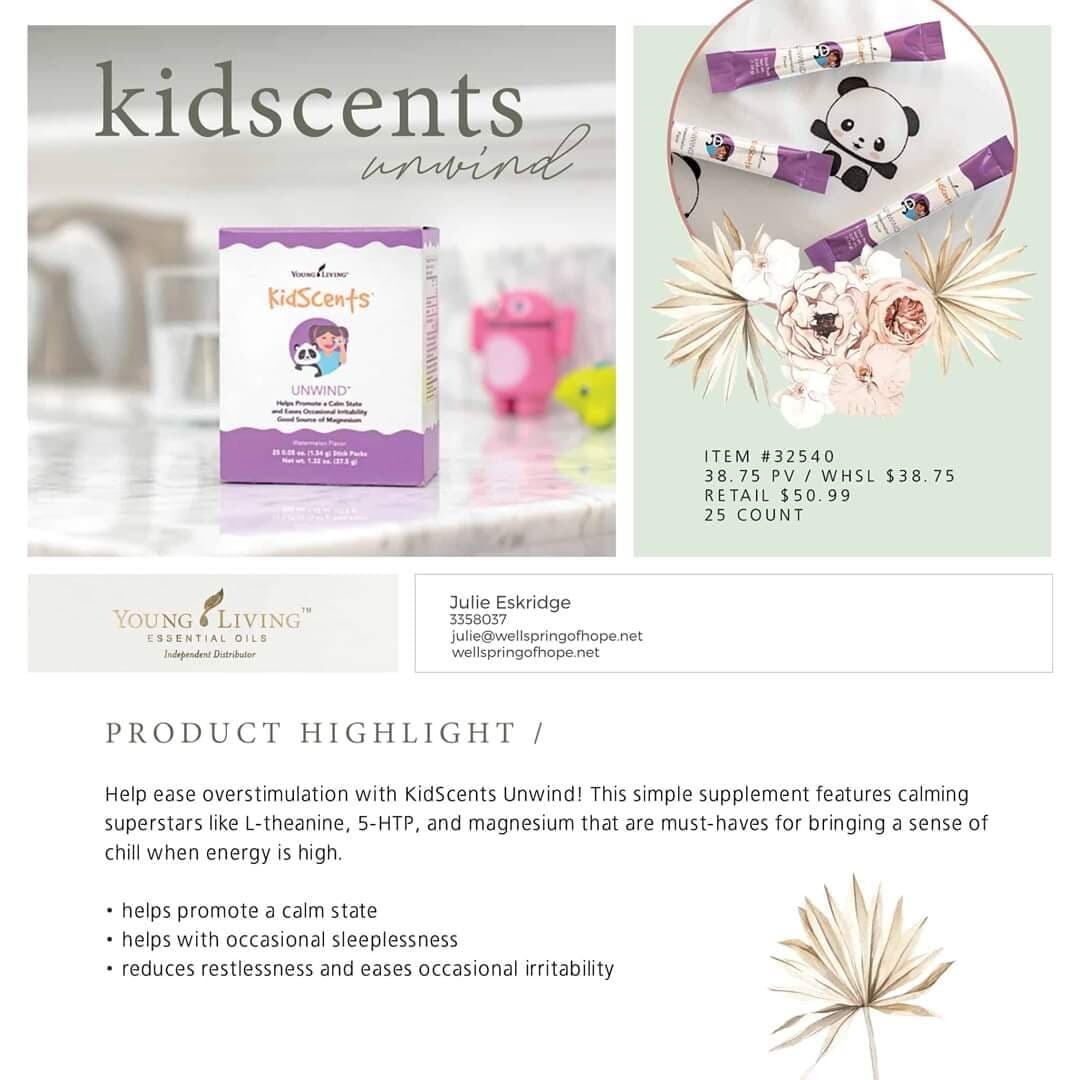 Super Vitamin D (Item No.: 28972 Wholesale: $29.75 PV: 29.75 Limit: None)Talk about a game changer. We all need more Vitamin D. Derived from lichen instead of lanolin, this is a more bioavailable version and is also vegan friendly! Also, it has other helpful ingredients like Lime oil, Melissa oil, organic lemon balm extract, and more! You'll want to get this goodness.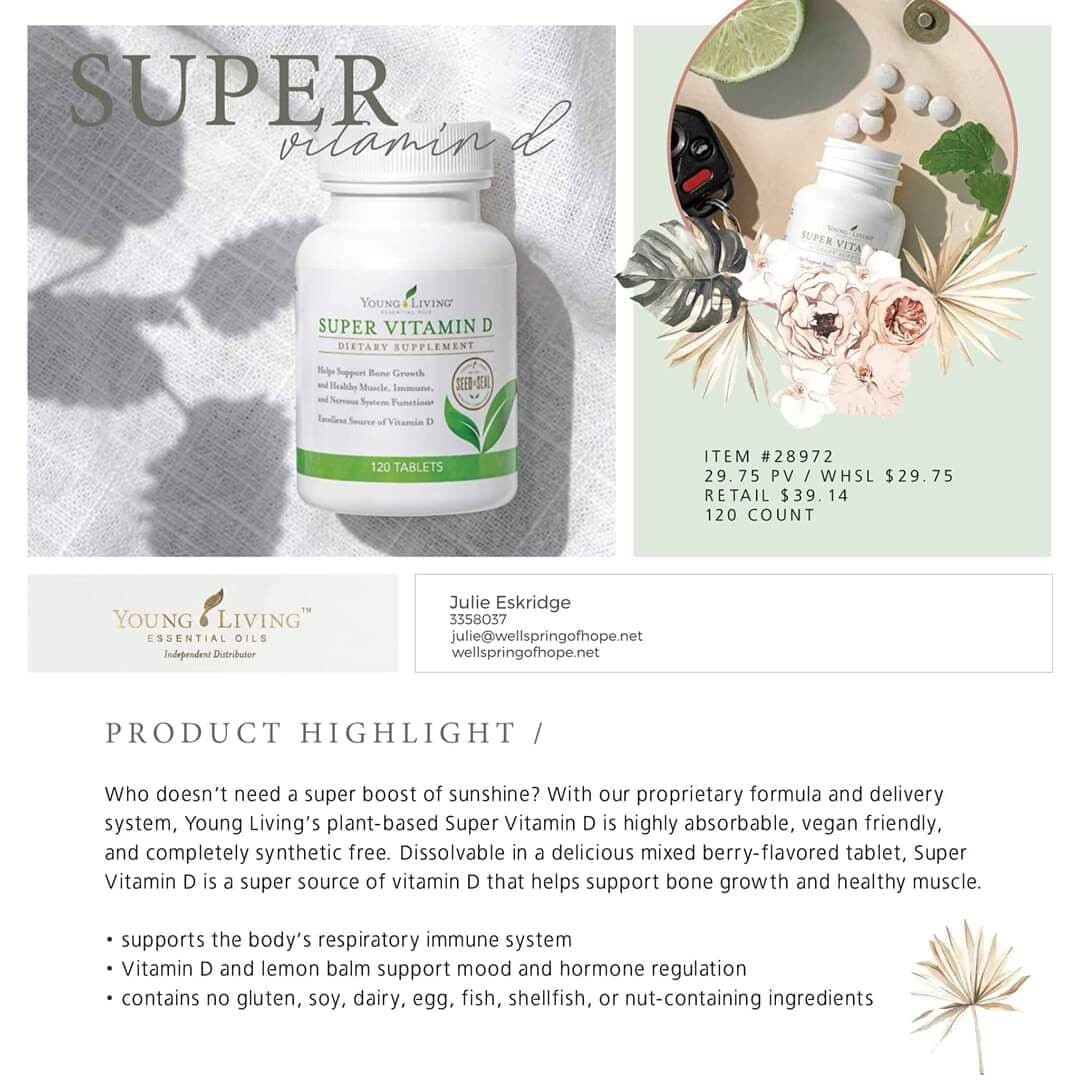 One Heart 5-ml (Item No.: 31088 Wholesale: $45.00 PV: 22.5 Limit: None)
One Heart is this year's Convention blend, but instead of being a limited time offer, this is a permanent product! Plus, it is the first oil that directly benefits the Young Living Foundation. 35% of each wholesale purchase goes straight to the Foundation. Plus, the gorgeous label was designed by a graduate of the Young Living Academy in Ecuador! It's uplifting and invigorating and helps build your confidence.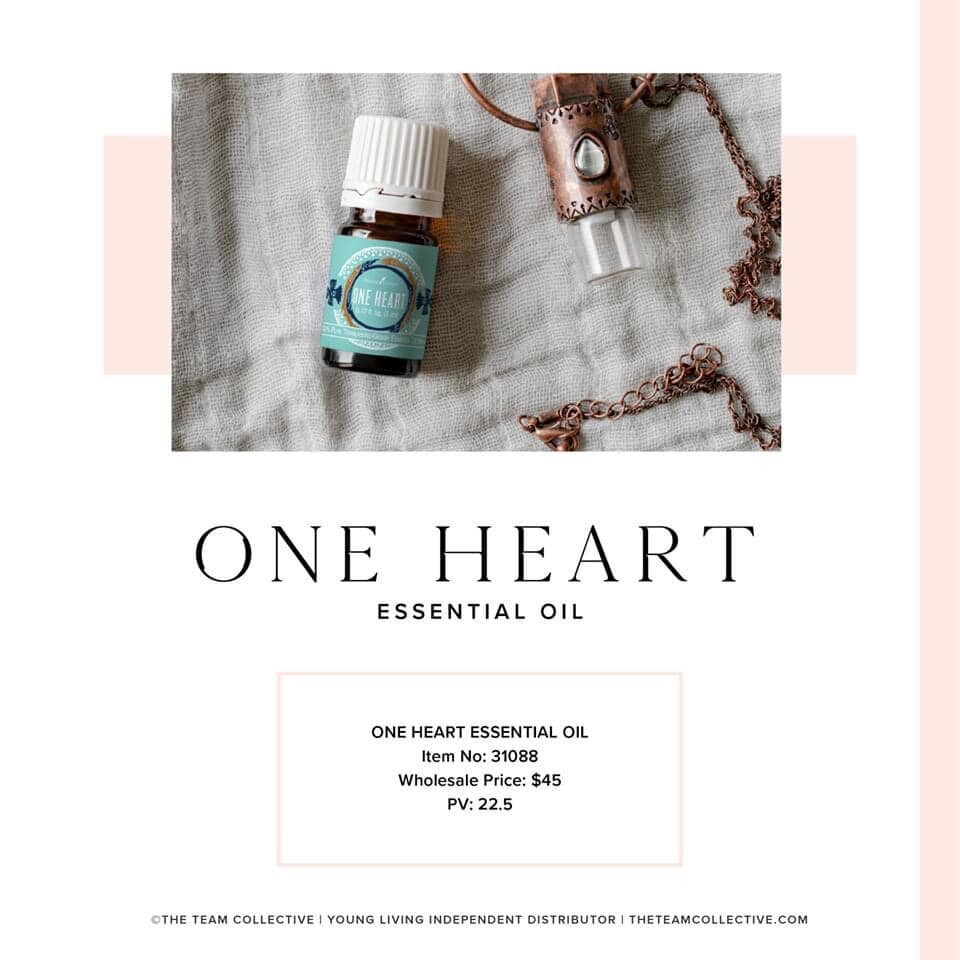 Gary's Light 5-ml (Item No.: 33861 Wholesale: $39.75 PV: 39.75 Limit: None)
Gary's Light was formulated by Mary Young to help carry on Gary's legacy and spirit in the form of an oil. It's calming and uplifting and pairs well with ylang-ylang or orange in the diffuser.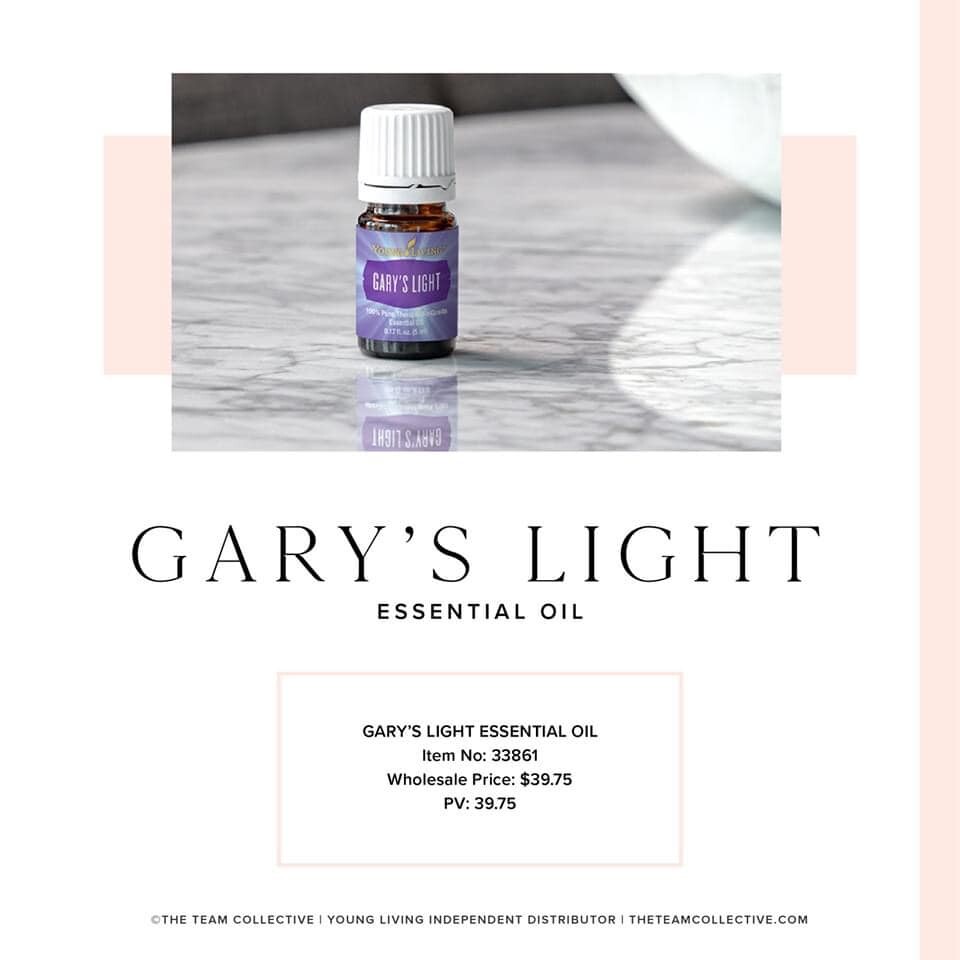 Thieves Chest Rub (Item No.: 23801 Wholesale: $26.75 PV: 26.75 Limit: None)
This is a brand new Over the Counter product from Young Living! Suppresses coughs, helps with seasonal colds and chest discomfort from prolonged coughing. Natural camphor and menthol plus Thieves and eucalyptus oil will help your chest relax and keep your cough suppressed.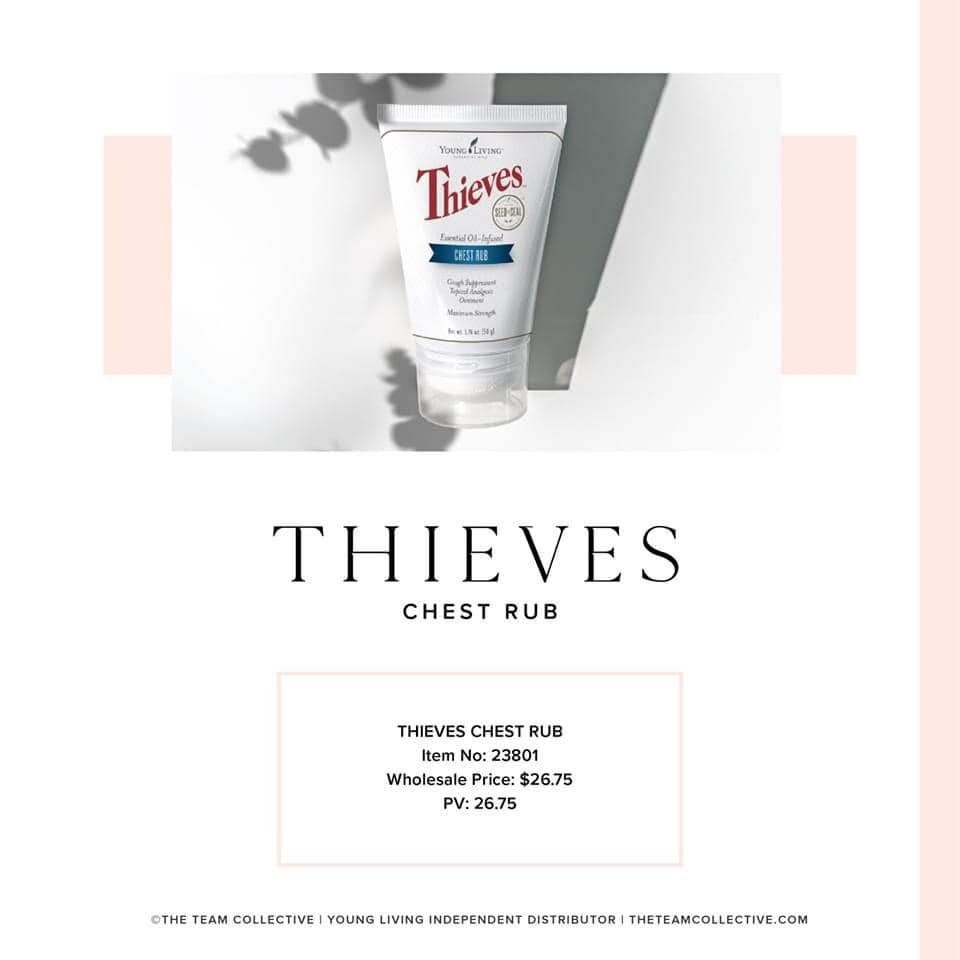 Mini Kits:
Want something perfect to travel with that covers all kinds of situations? These brand new Essential Oil Mini Kits are perfect for that! You'll probably find a favorite here, but it would never hurt to have one of each on hand.

Serenity Now (Item No.: 33418 Wholesale: $64.75 PV: 58.75 Limit: 1)
Inhale. Exhale. Let your worries go with this mini kit and find your calm.
Includes:
- Lavender 5-ml
- Peace & Calming 5-ml
- Stress Away 5-ml
- Aroma Ring - Lavender
- Travel Zipper Pouch

Mind Over Matter (Item No.: 33415 Wholesale: $49.50 PV: 43.5 Limit: 1)
The name says it all. Helps with focus, head tension, mental clarity and invigoration, and more. Focus up, buttercup!
Includes:
- Deep Relief 5-ml
- M-Grain 5-ml
- Peppermint 5-ml
- Gold-plated Reflexology Ring
- Travel Zipper Pouch

Wish You Well (Item No.: 33427 Wholesale: $45.25 PV: 39.25 Limit: 1)
When you're feeling under the weather, this is the perfect little kit to have with you for comfort and wellness.
Includes:
-DiGize 5-ml
-R.C. 5-ml
-Thieves 5-ml
-Aroma Ring - AromaEase
-Travel Zipper Pouch

To The Rescue (Item No.: 33423 Wholesale: $80.00 PV: 74 Limit: 1)
A little bit of everything to keep you equipped for whatever you might run into.
Includes:
- Deep Relief 5-ml
- DiGize 5-ml
- M-Grain 5-ml
- Stress Away 5-ml
- Thieves 5-ml
- Aroma Ring - Lavender
- Aroma Ring - AromaEase
- Travel Zipper Pouch

BLOOM:
The new BLOOM Brightening skincare line will surely become one of your favorites. The BLOOM Essence is currently sold out, but keep an eye out for it to come back in stock!
Brightening Cleanser (Item No.: 30291 Wholesale: $35.00 PV: 35 Limit: 2)
Powered by plumeria flower extract, sodium hyaluronate, and pracaxi seed oil, they all work together to help cleanse and hydrate the skin. BLOOM skincare products use the power of Sheerlume to help bring back your skin's natural radiance while keeping it hydrated and cleansed!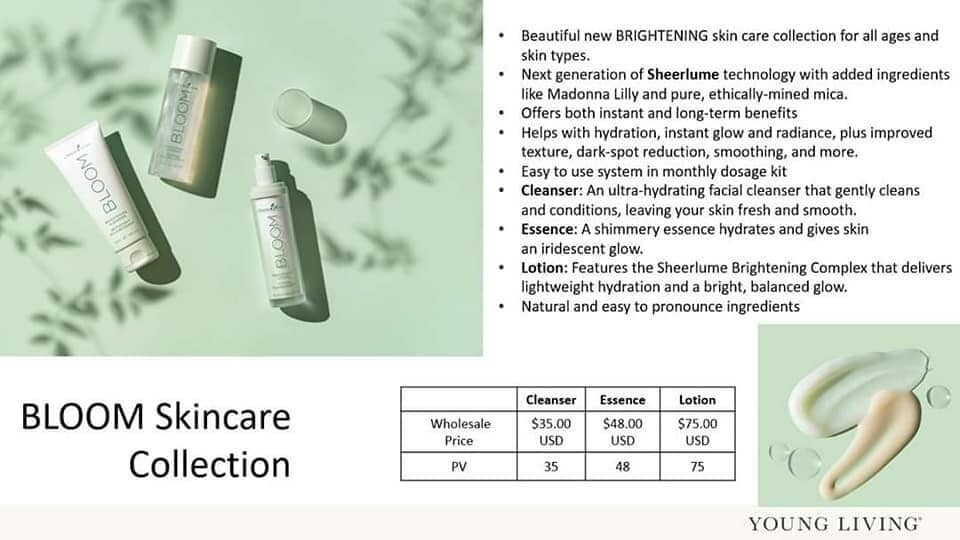 Brightening Lotion (Item No.: 30267 Wholesale: $75.00 PV: 75 Limit: 2)
Featuring the Sheerlume Brightening Complex, BLOOM Brightening Lotion is infused with the most advanced natural ingredients available, helping to brighten the skin's appearance while boosting natural radiance. BLOOM's lightweight hydration helps moisturize skin while antioxidants help minimize the appearance of future damage. You are going to love this!

Savvy Minerals Liquid Foundation:
A creamy, lightweight and blendable texture derived from self-smoothing, plant-based polymers that condition skin with a smooth, protective layer. It doesn't cake or settle into lines, so it's great for any age! Cruelty-free, vegan friendly, and it has Royal Hawaiian Sandalwood for extra moisturizing properties. With 13 different shades, you can pick the perfect one for your skin tone!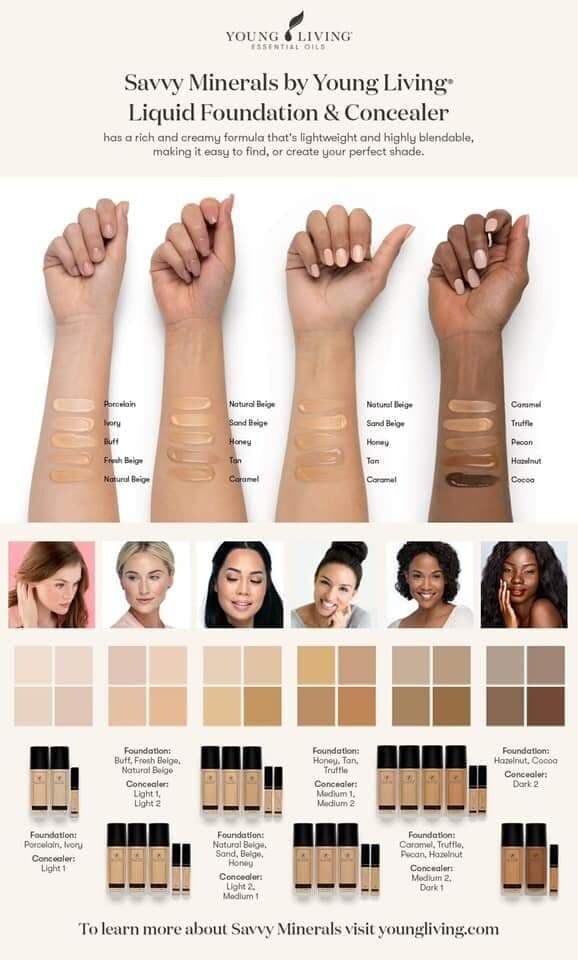 All Savvy Minerals Liquid Foundation - Wholesale: $39.00 PV: 39 Limit: 1

-Porcelain (Item No.: 24722)
-Ivory (Item No.: 24733)
-Buff (Item No.: 24723)
-Fresh Beige (Item No.: 24724)
-Natural Beige (Item No.: 24725)
-Sand Beige (Item No.: 24726)
-Honey (Item No.: 24727)
-Tan (Item No.: 24728)
-Caramel (Item No.: 24729)
-Truffle (Item No.: 24730)
-Pecan (Item No.: 24731)
-Hazelnut (Item No: 24734)
-Cocoa (Item No.: 24732)

Savvy Minerals Liquid Concealer:
This liquid concealer is made with avocado oil, sunflower seed oil, self-smoothing plant-based polymers for excellent coverage, and moisturizing, plus Young Living Manuka and Tea Tree essential oils to help reduce the appearance of blemishes. It is medium to full coverage and is a buildable formula that is creamy and lightweight! Six shades to choose from so you're sure to find the right one for you.
All Savvy Mineral Liquid Concealers - Wholesale: $28.00 PV: 28 Limit: None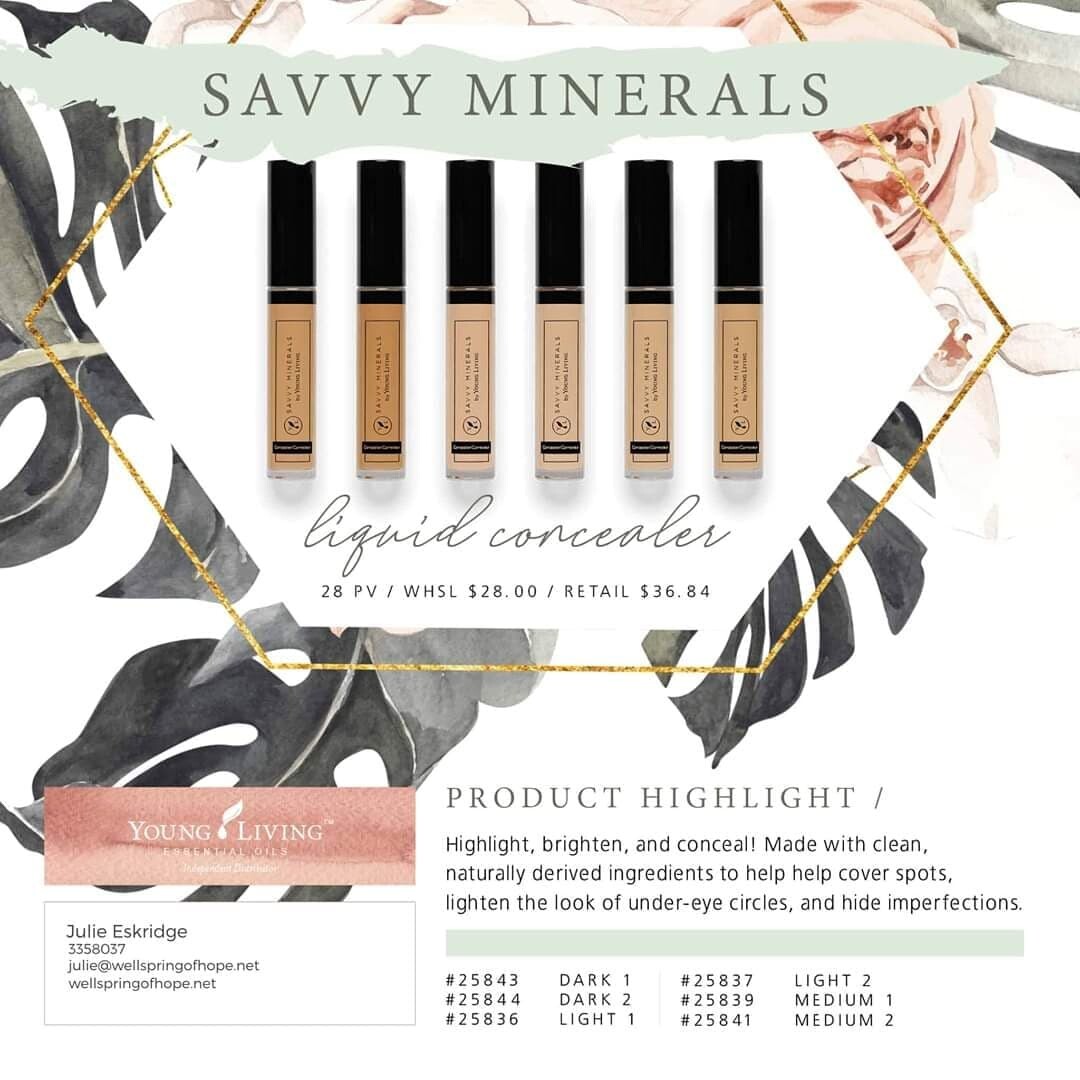 -Light 1 (Item No.: 25836)
-Light 2 (Item No.: 25837)
-Medium 1 (Item No.: 25839)
-Medium 2 (Item No.: 25841)
-Dark 1 (Item No.: 25843)
-Dark 2 (Item No.: 25844)

Savvy Minerals Accessories:
-Full Coverage Foundation Brush (Item No.: 25754 Wholesale: 32.00 PV: 32 Limit: 1)
Made in Italy, vegan friendly, and perfect for helping you get the just-right full coverage look with your new Savvy Minerals Liquid Foundation!

-Foundation Face Match Tool (Item No.: 27755 Wholesale: $3.00 PV: 0 Limit: None)
You and your friends and family will be able to find the perfect Savvy Minerals Liquid Foundation with this handy face match tool.

LIMITED TIME OFFERS:
These products were released at Convention and are limited-time offers, so once they're gone, they're gone!

Ecuadorian Oregano 15-ml (Item No.: 33860 Wholesale: $29.50 PV: 29.5 Limit: None)
One of the key ingredients in Cool Azul Pain Relief Cream, this is technically a mint and not oregano, but it has a very herbaceous aroma that is good in the diffuser (try it with R.C.) or on tired and weary muscles with a carrier oil!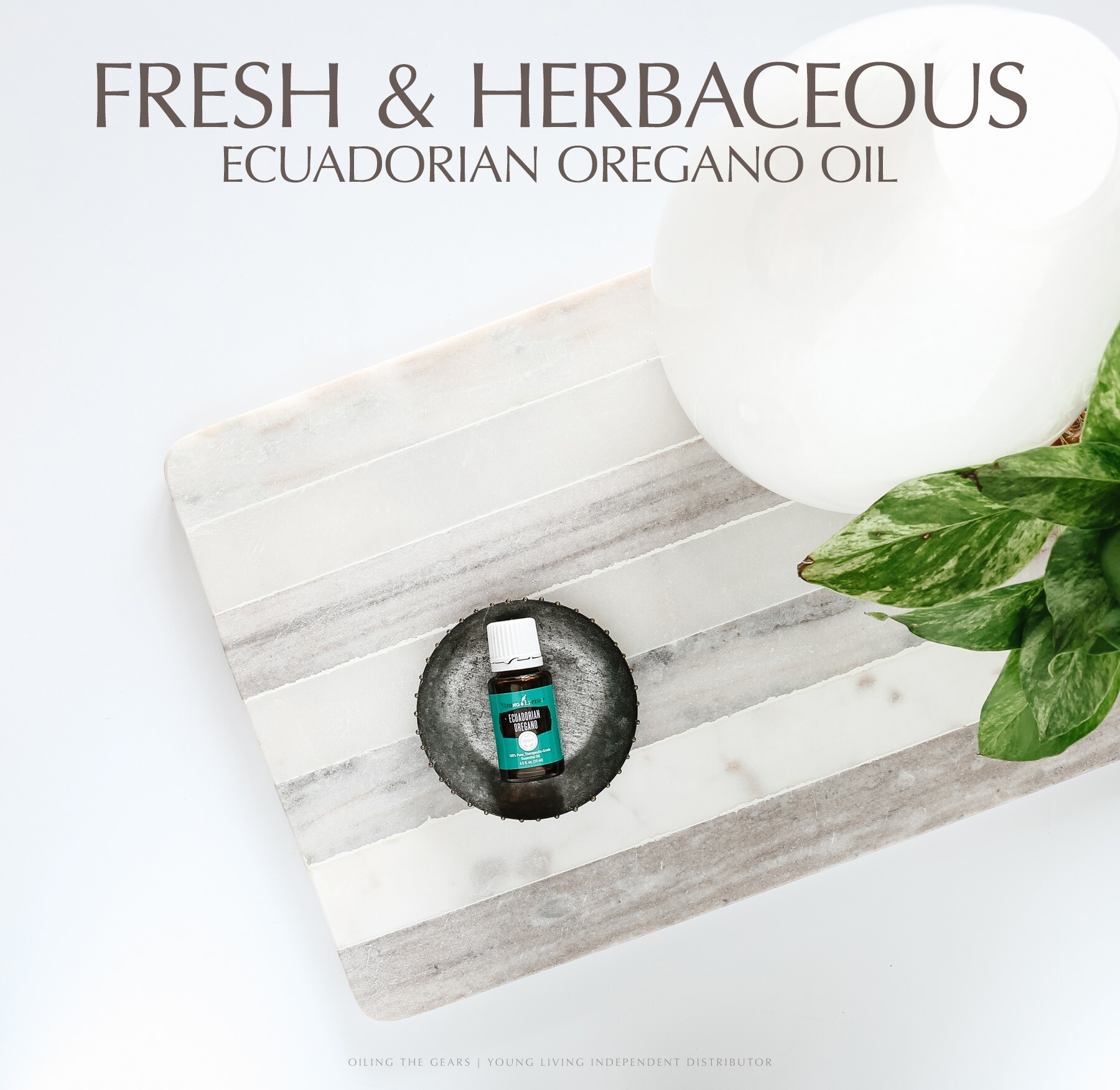 Cassia 15-ml (Item No.: 33499 Wholesale: $22.75 PV: 22.75 Limit: None)
Normally only available in the Oils of Ancient Scripture collection, this is like a lighter cinnamon aroma with great purifying qualities! Diffuse it with orange or lemon or bergamot and enjoy a fresh, cleansing scent.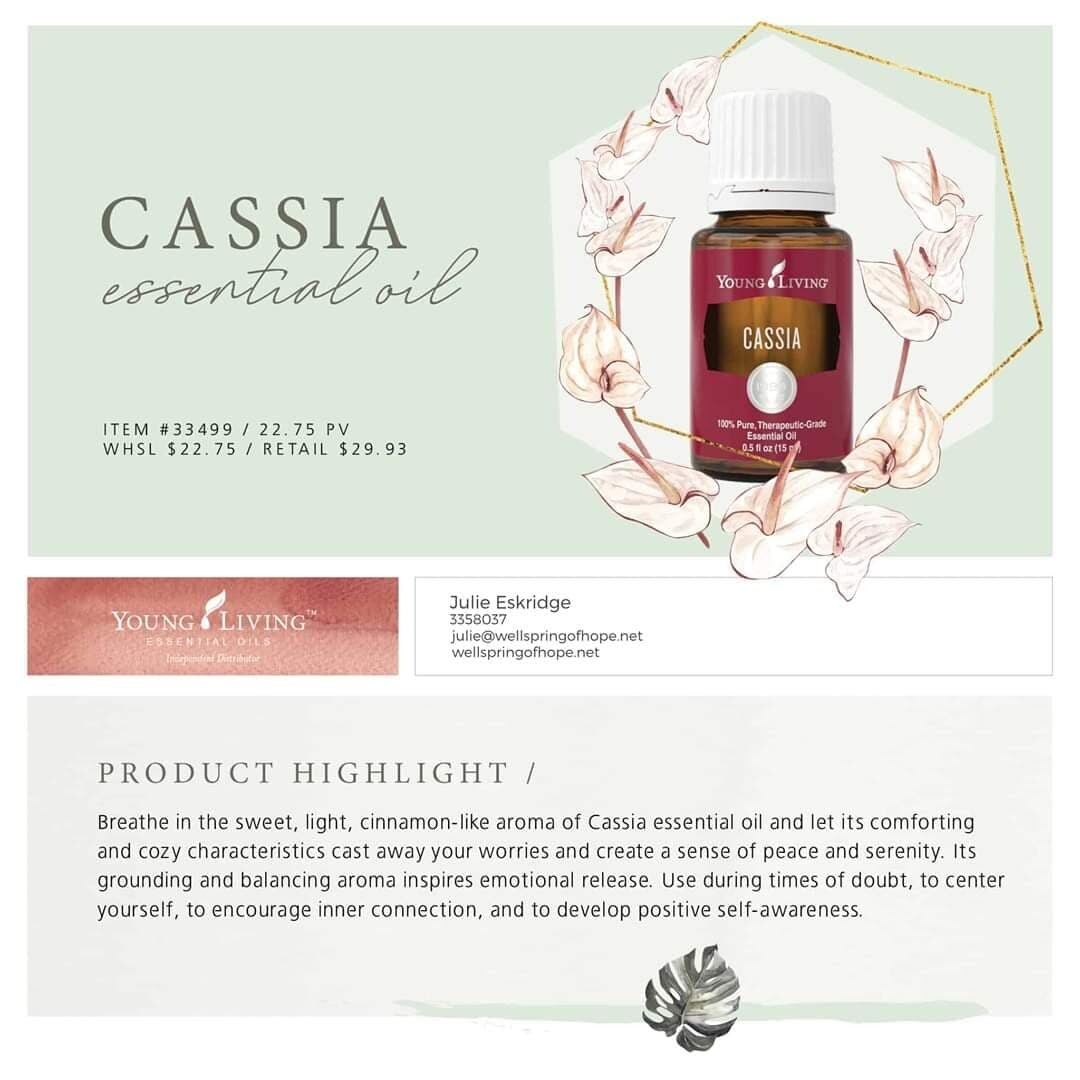 Breathe Again 15-ml (Item No.: 33688 Wholesale: $32.00 PV: 32 Limit: None)
Normally only available in the popular Breathe Again Roll-on, you can get this blend - that has 4 different types of eucalyptus - to provide a fresh, easy to breathe aromatic experience in your diffuser or applied topically (with a carrier oil) on your chest and neck!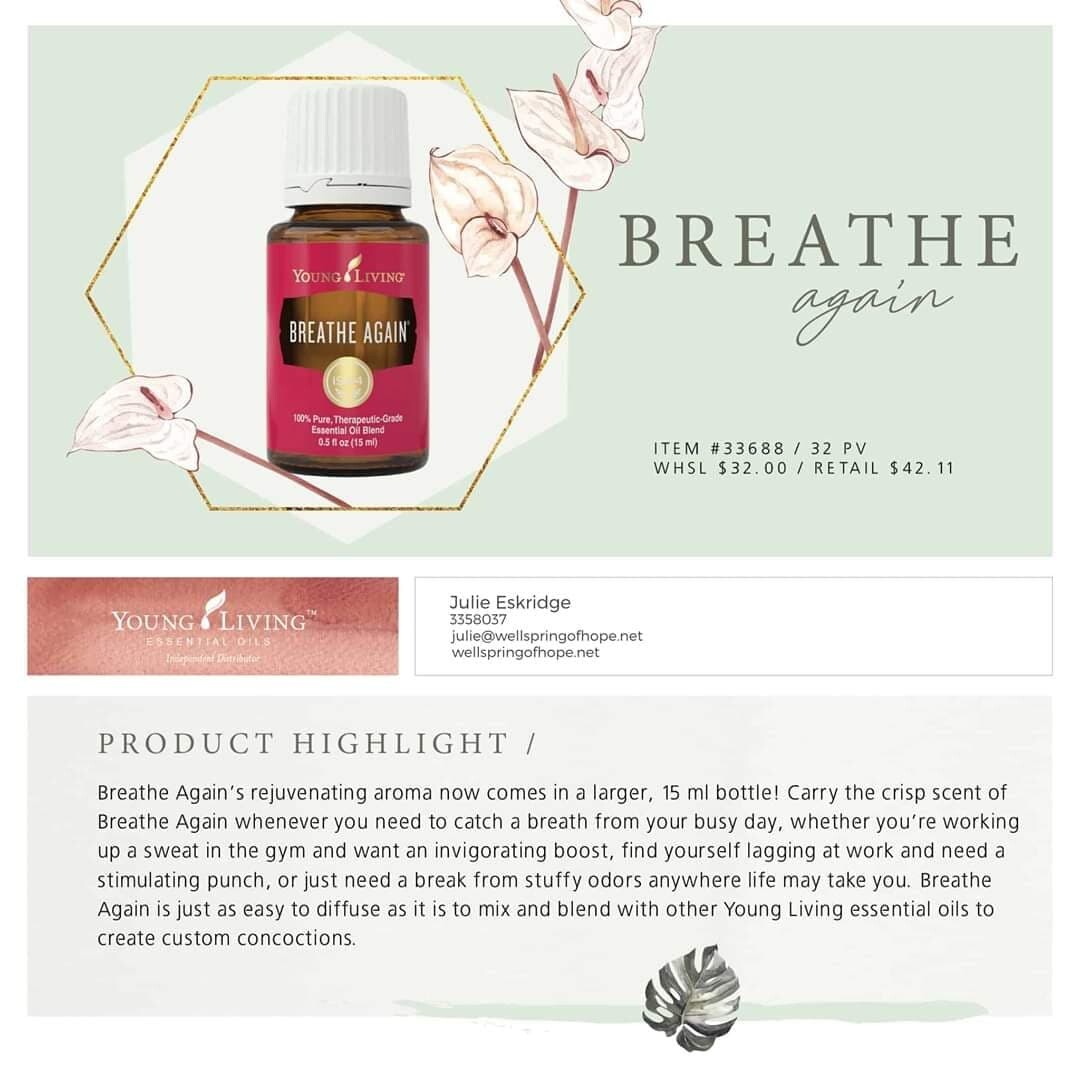 Lucia Artisan Diffuser (Item No.: 32628 Wholesale: $61.50 PV: 30.75 Limit: None)
Handblown artisan glass diffuser that adds a unique elegance and style to your home while diffusing your favorite oils. Comes with bottles of Citrus Fresh 5-ml and Peppermint 5-ml. Diffuses up to 4 hours (8 hours on intermittent mode).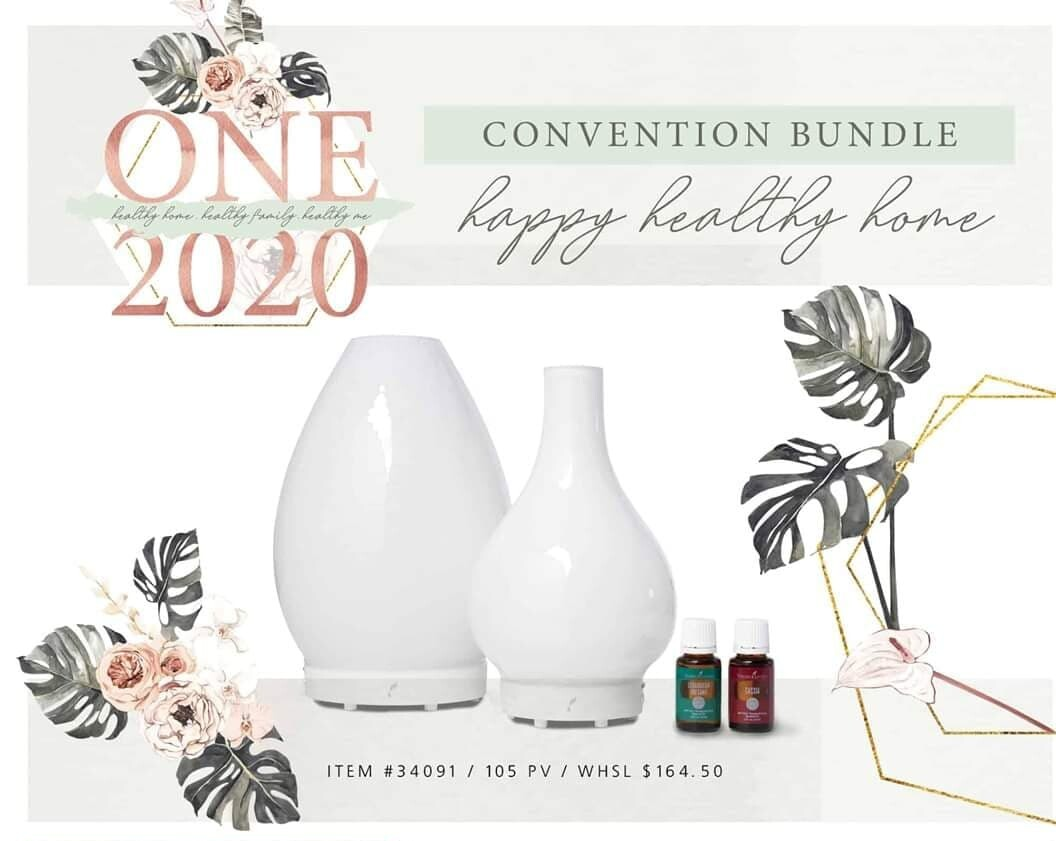 Lustre Artisan Diffuser (Item No.: 32676 Wholesale: $76.00 PV: 38 Limit: None)
Handblown artisan glass diffuser that is larger than the Lucia but has the same unique elegance. It comes with bottles of Citrus Fresh 5-ml and Peppermint 5-ml! Diffuses up to 6 hours (12 hours on intermittent mode).

Savvy Minerals Blending Sponge (Item No.: 25067 Wholesale: $16.00 PV: 16 Limit: None)
This sponge helps you get a nice blend when using the new Savvy Minerals Liquid Concealers and Liquid Foundations! Cruelty-free blends streak-free and absorbs minimal product for minimal waste. Grab this while you can!

Aroma Ring Lavender 8pk (Item No.: 32317 Wholesale: $24.00 PV: 19.25 Limit: None)
Easy and comfortable to wear, this nearly invisible ring goes right on your nose and serves as a personal diffuser for up to 6 hours. Calm yourself with the aroma of Lavender no matter where you go.

CBD Share Pack (Item No.: 33929 Wholesale: $245.95 PV: 245.95 Limit: None)
Want to share the power of YL's CBD with your friends and family? This is the perfect way to let them experience the CBD muscle rub and try the CBD droppers as well!
Includes:

- 5 Sample-Size CBD Muscle Rub Tins
- Cool Mint CBD 500mg
- Citrus CBD 500mg
- Cinnamon CBD 500mg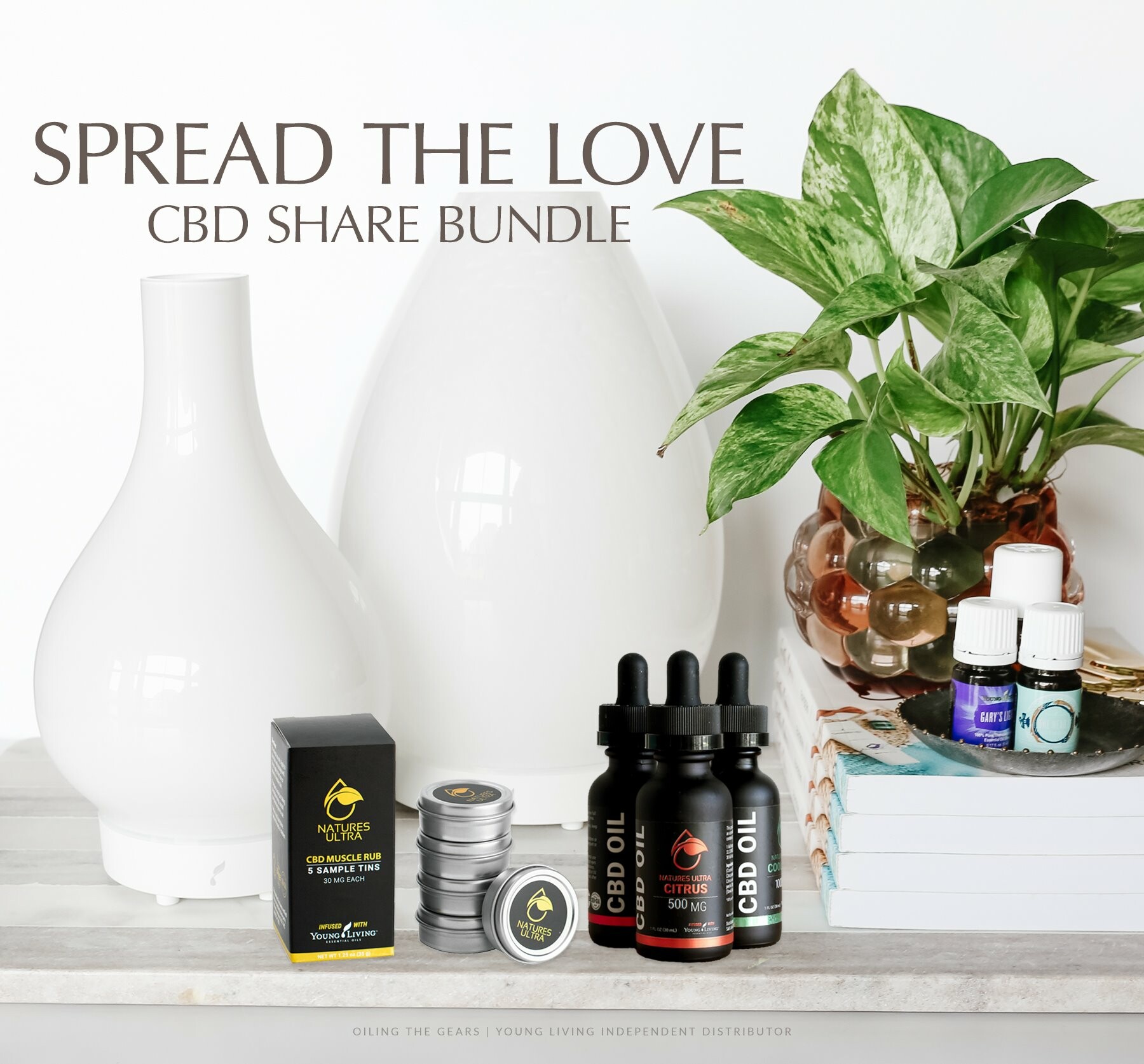 CBD Muscle Rub Tin Sample Pack (Item No.: 33433 Wholesale: $44.95 PV: 22.48 Limit: None)
Want just the 5pk of CBD sample tins? This is it!

Young Living spoils us. Again and again. Remember, these are Shop only until July 1st when some of the permanent products will go live for Essential Rewards, and Young Living will roll out the rest over the following months. If you want more details on that, let me know and as the information becomes available I will pass it along to you. If you want to learn a little more about any of these, let me know! I'm always happy to FaceTime/video chat, text, or give you a call and help you with anything I can. Be ready to load up your cart starting at 9 AM (MT) and I hope you find so much that you love, because I am beyond excited about each and every one of these new products.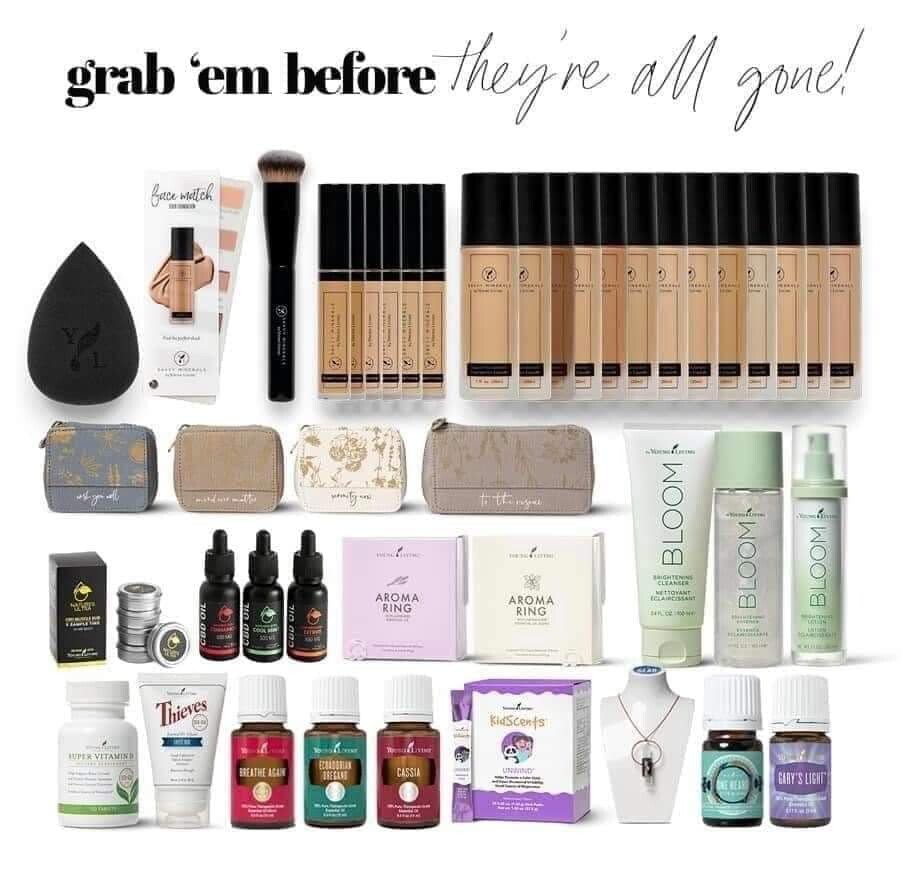 As always please know that I am here to answer any questions you may have! Please reach out and let me know how I can assist you.
Thank you for supporting my small business!
Dorota Matys
Young Living Wellness Advocate
Member # 1504829