Mar 1, 2021 12:19 PM Central
Dorota Matys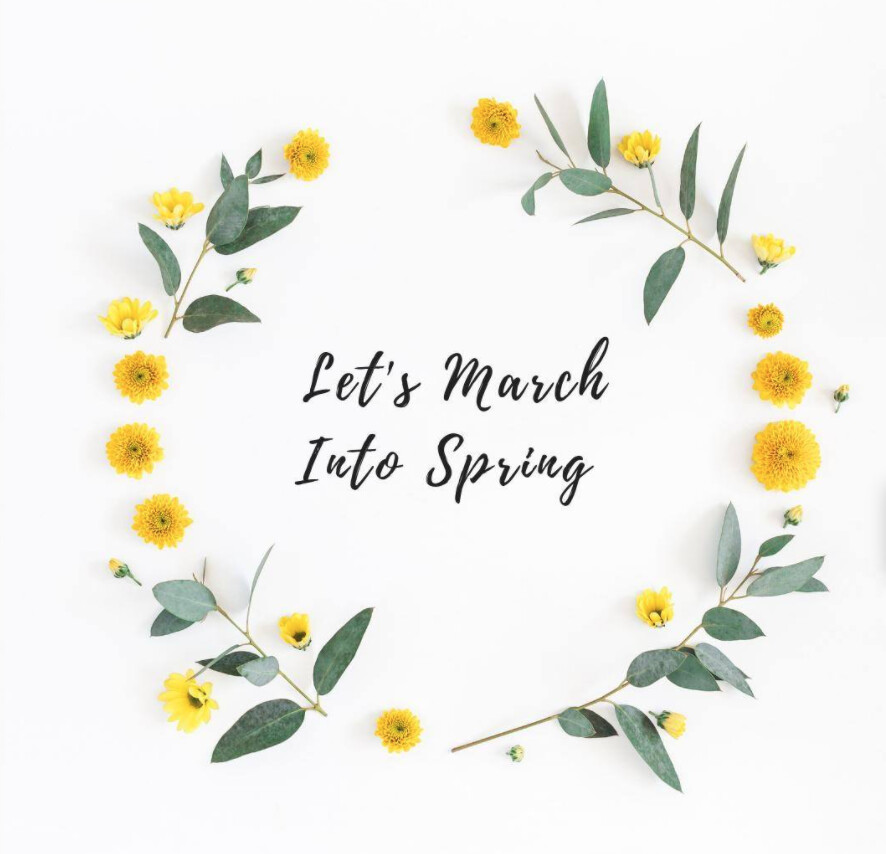 Are you prepared for spring? Mentally, emotionally, physically? The more prepared we are for a shift in the season the easier it is to deal with some of the changes that come with it.
Before all those changes, it can be very good to pamper yourself a bit. Really, it is good to pamper yourself any time you need it :)
I love the promos Young Living is sharing with us this month and all of the great oils that we're getting. Take a look and see which ones you're most excited about.

Here is the full breakdown of the US March 2021 promos:
100 PV

Free Shipping


190 PV

Copaiba 5-ml
Lavender 15-ml*
Clary Sage 5-ml*
Free shipping


250 PV

RutaVaLa 5-ml
Copaiba 5-ml
Lavender 15-ml*
Clary Sage 5-ml*
Free shipping


300 PV

Blue Cypress 5-ml
Idaho Grand Fir 5-ml**
RutaVaLa 5-ml
Copaiba 5-ml
Lavender 15-ml*
Clary Sage 5-ml*
Free shipping


400 PV

Amethyst Roller
Blue Cypress 5-ml
Idaho Grand Fir 5-ml**
RutaVaLa 5-ml
Copaiba 5-ml
Lavender 15-ml*
Clary Sage 5-ml*
Free shipping
Click
HERE
to learn about additional March Surprises....new Heaven Diffuser!!!

*Remember, in order to get the Essential Rewards Exclusive Clary Sage 5-ml and Lavender 15-ml, you have to be enrolled in Essential Rewards (ER) and have an order that meets the PV requirements for those items. The extra bonus of meeting all these PV amounts with your ER order is that you get even more ER points to spend later!
**This essential oil is considered a dangerous good. Shipping restrictions apply.


Amethyst Roller (400 PV tier)

Customize this gorgeous roller bottle with a creative blend for you or someone you love. Look up oils that go well with amethyst or put your favorite emotional blend in it. The options are endless.
Capture creativity. Bottle up inspiring blends in this stylish roller bottle and hand-letter a lovely name on the writable label.

Beautify your top shelf. Admire your oil handiwork as it swirls around dainty amethyst stones and adds a picturesque aesthetic to any display.

Blue Cypress 5-ml (300 PV tier)
Blue Cypress is the perfect addition to your skincare routine that you didn't know you needed. A little goes a long way. One drop in your moisturizer or in a DIY moisturizing roller and your skin will feel healthy and refreshed.
Score spa vibes. Take time for self-care and create a DIY massage oil with a dab of V-6 and a few drops of Blue Cypress.

Nourish with nature. Add a drop of this crisp evergreen oil to your moisturizer to refine your complexion.

Idaho Grand Fir 5-ml (300 PV tier)
Continuing with woodsy oils (Blue Cypress is a wood oil), Idaho Grand Fir is a fan favorite from all the way back when it was Idaho Balsam Fir. It's calming, it's helpful for the change of seasons - it helps calm the mind and body so you can breathe evenly and focus on your goals.
Inhale inspiration. Envision fresh mountain air as you rub this oil on your chest and breathe deeply.

Enjoy an evergreen escape. Diffuse Idaho Grand Fir with Frankincense and Vetiver for an instant outdoors aroma.

RutaVaLa 5-ml (250 PV tier)
Looking for something to do with that Amethyst Roller? Add a few drops of RutaVaLa (already popular by itself in its very own roller) with oils like Orange and Frankincense to create a nighttime roller for you or the kids. This is a simple blend of three oils that really packs a punch.
Create a next-level night routine. Combine this blend with water in a spray bottle and spritz the calming aroma on your pillow after a hectic day.

Treat your feet. Dilute this blend and massage it into your soles before your evening meditation.

Copaiba 5-ml (190 PV tier)
The "treat yourself" vibes from these promos are really evident, especially when you can use all these oils to essentially create a DIY spa in your own home! Copaiba in your skincare, in your relaxing diffuser blends, or in some Epsom salt for a soothing, calming bath will have you feeling pampered in every way.
Revive your resolve. Invigorate your day by inhaling this sweet, woodsy scent for a refreshing experience.

Boost your bath. Embrace a moment of solo time by adding drops of Copaiba and Peace & Calming to a gentle soak.

Lavender 15-ml (Bonus Essential Rewards 190 PV tier)
The Swiss Army Knife of essential oils. Sleep. Moods. Skincare. Emotions. So much more. Combine it with Copaiba in the diffuser or in those Epsom bath salts and add another level of relaxation. Use it with Blue Cypress for a little extra moisturizing goodness in your skincare routine. Plus, the change of seasons is coming and Lavender will be there to help guide you through it.
Tried-and-true tranquility. This original favorite is essential to diffuse when you need to create a serene space.

Put your freshest face forward. Add Lavender to your morning face wash to leave you feeling fresh and fit for a perfect day.

Clary Sage 5-ml (Bonus Essential Rewards 190 PV tier)
Balance. That's one thing that pampering yourself is all about, finding balance and peace. Clary Sage is all about balance in your life. If you haven't tried this oil in your own diffuser blends or roll-ons, I highly suggest it.
Create a study sanctuary. Diffuse this herbaceous, floral aroma while you center your thoughts before a big project.

Delight in a soothing massage. Combine Clary Sage with a carrier or massage oil to create a must-use duo when you need to decompress.

Free Shipping (100 PV tier)
Still love that this is an option. Even if we don't use it all the time, it's nice to know it's there.

Pretty great, right? Having RutaVaLa in the 5-ml also gives you the opportunity to just use a little in a customer roller blend if you have a hard time with the aroma normally. Let me know what you're happy to see in the promos this month!
Feel free to reach out if you have any questions,
Dorota Matys
Your Young Living Wellness Partner