Feb 3, 2020 06:12 PM Central
Dorota Matys
Happy February!
So much has happened since my last newsletter and there are so many things to fill you in on for February. Hang tight and take it all in, and be sure to check out the images closely!
One of the most exciting bits news is that now you can order all of our CBD products in Young Living's Virtual Office! This is HUGE...Yay! You can place your CBD order on Essential Rewards or as a One Time order and I want to encourage you to give our CBD products a whirl because they are seriously that good!
In our household, we have been using the 300 mg CBD muscle rub, the citrus drops, and the Calm roller for months and we love all these products. They have the Seed to Seal guarantee and are infused with Young Living essential oils, there is NO OTHER CBD product line that can say that. I attached an image for you to check out the lineup. If you want to know more please let me know.:)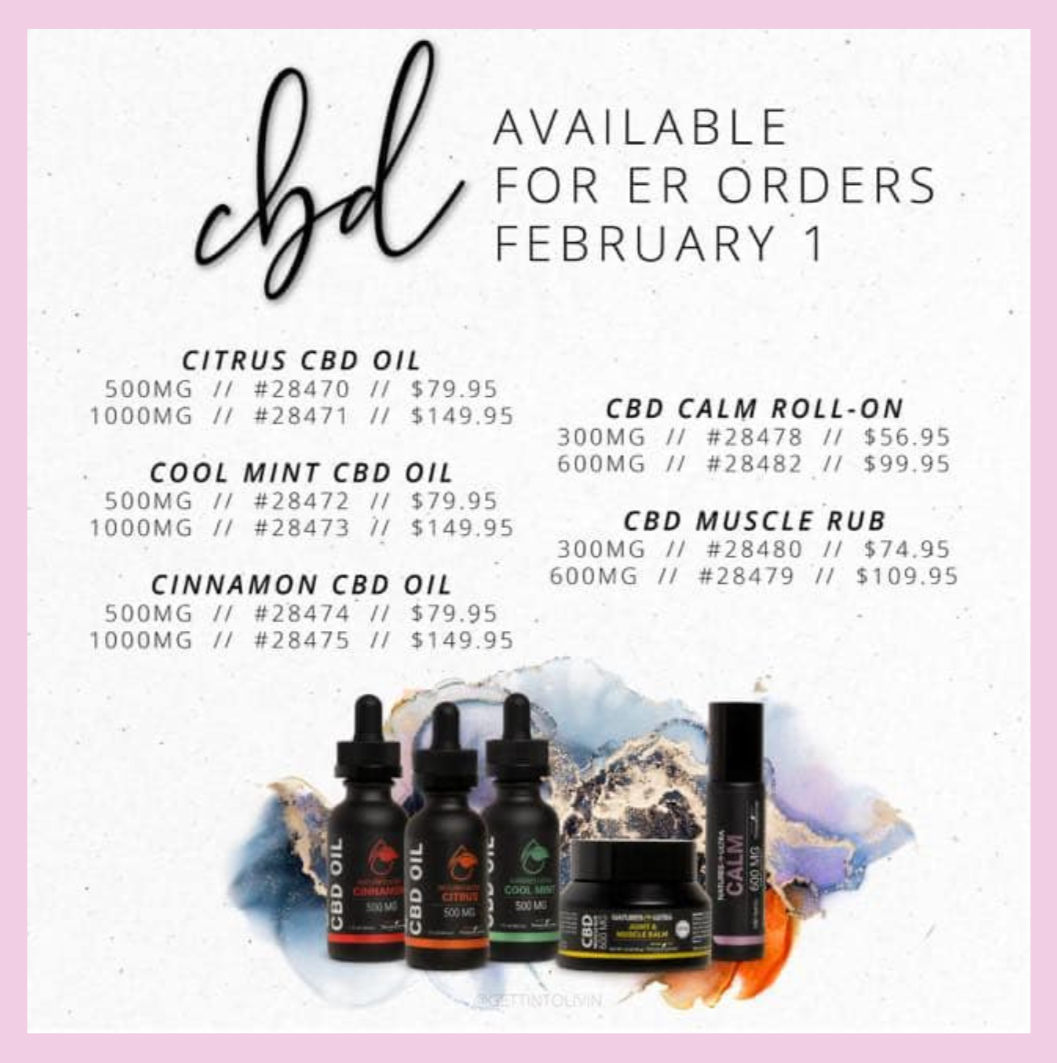 As far as this month's freebies are concerned, this is for our members who are on Essential Rewards. If you place a 100PV order on ER you get 15ml of Cedarwood for FREE. You can see each level of free products in the image. And along with the free products you are earning free points, for more free products to use whenever you want. If you would like to have more info about Essential Rewards (ER) just let me know. I earn 25% back on each and every one of my ER orders, where can you get that?!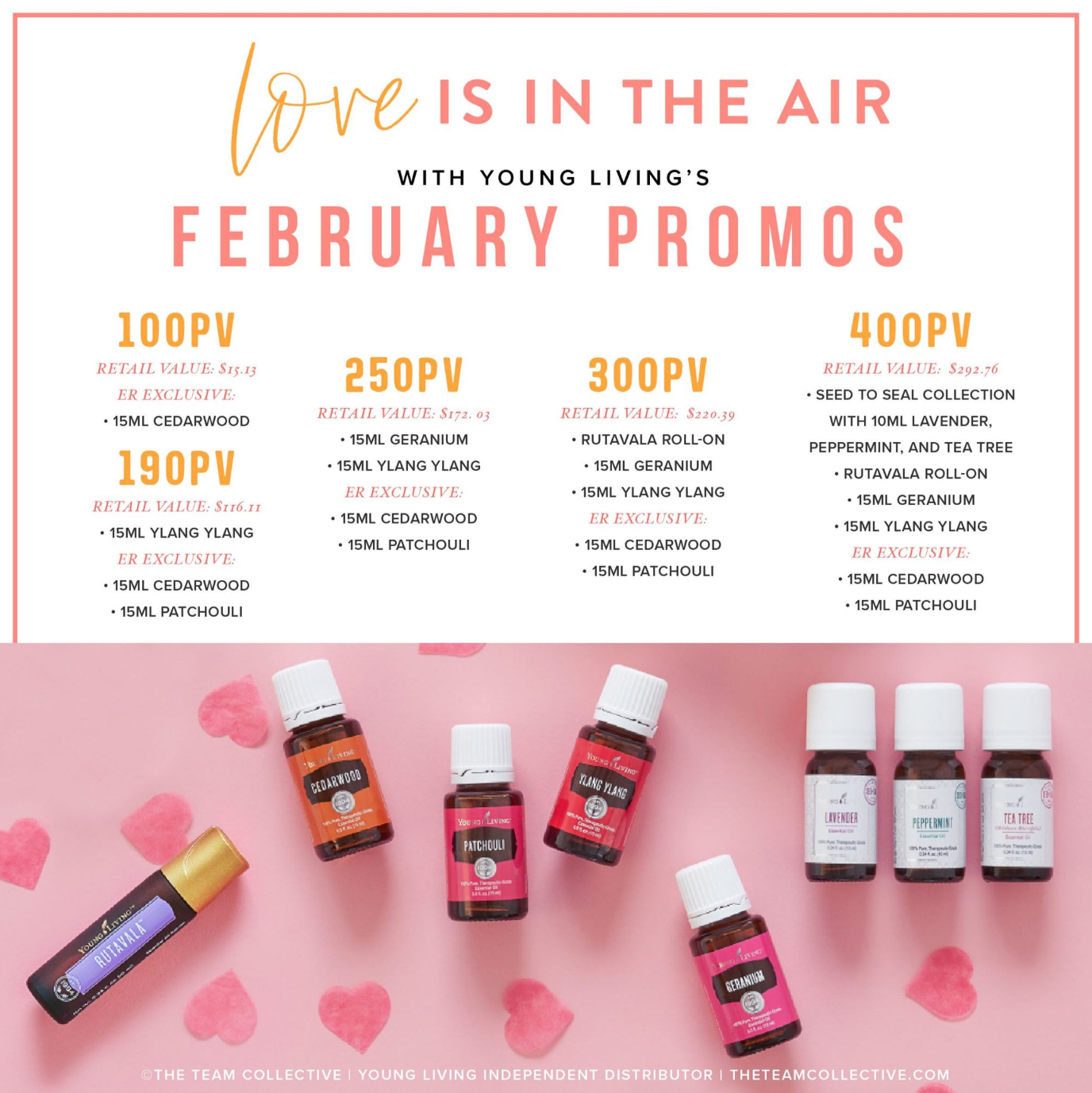 If that's not enough, YL has a Valentine's special to spice things up in the bedroom. There's a Sensation bundle for massage, lubrication, and an aroma that sets the mood in minutes! There's also a gentleman's bundle, my husband has been using those oils for years and we both love them! It's awesome that we can provide our significant other a very safe, clean, effective product, that works, right? And while I love flowers and chocolate as much as any other girl, I love even more these aromatic gifts that keep on giving long after Valentine Day is over!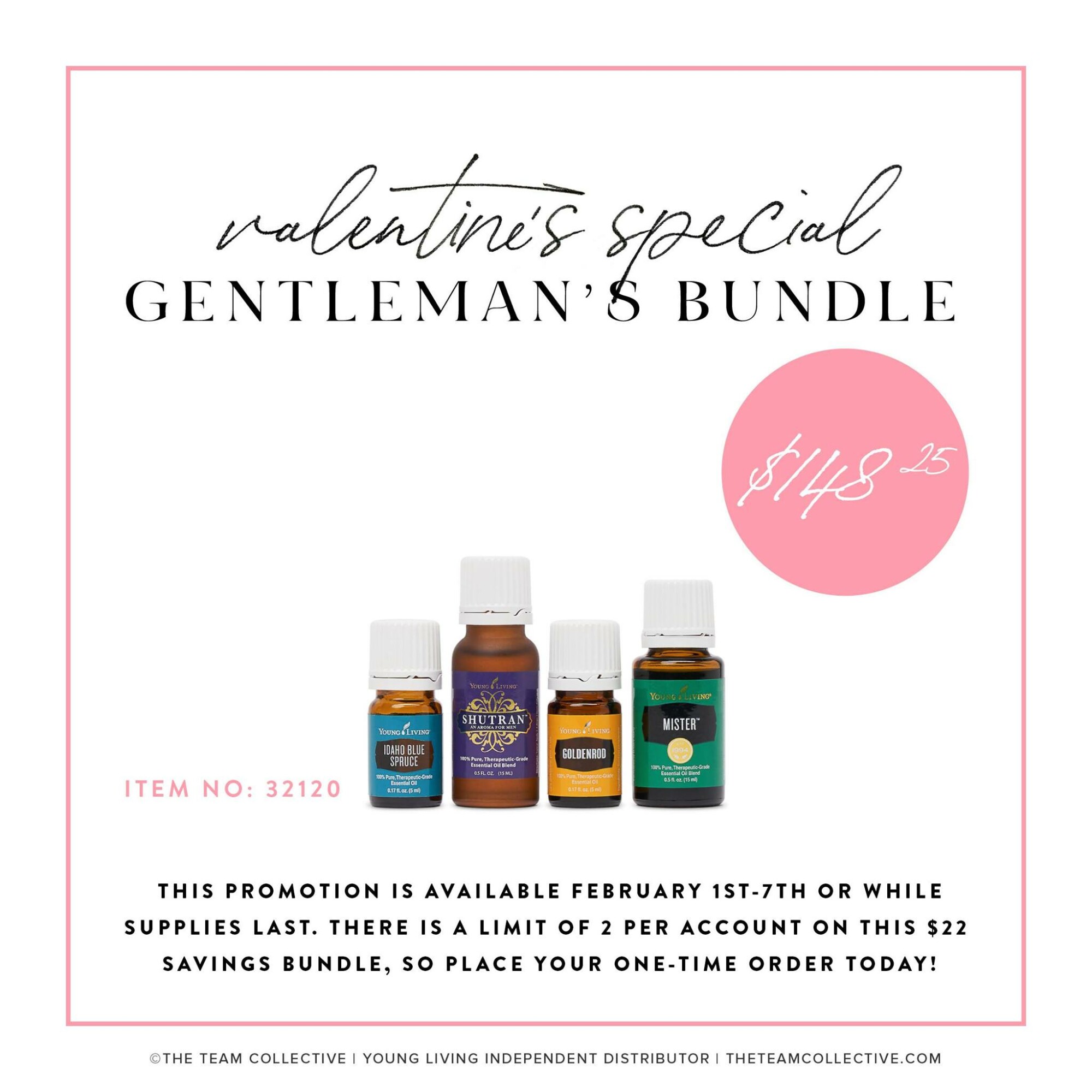 Lastly, and maybe the biggest announcement of all, is the Brand New Home Premium Starter Kit for new members only. I think people will love it because of the lower price point of $125, and because it helps them get the highest quality oils and products into their home. So if you have a friend or family member that has been thinking about joining our oily tribe, I can help you get them signed up which will help you get your products paid for. It's a win-win for both of you.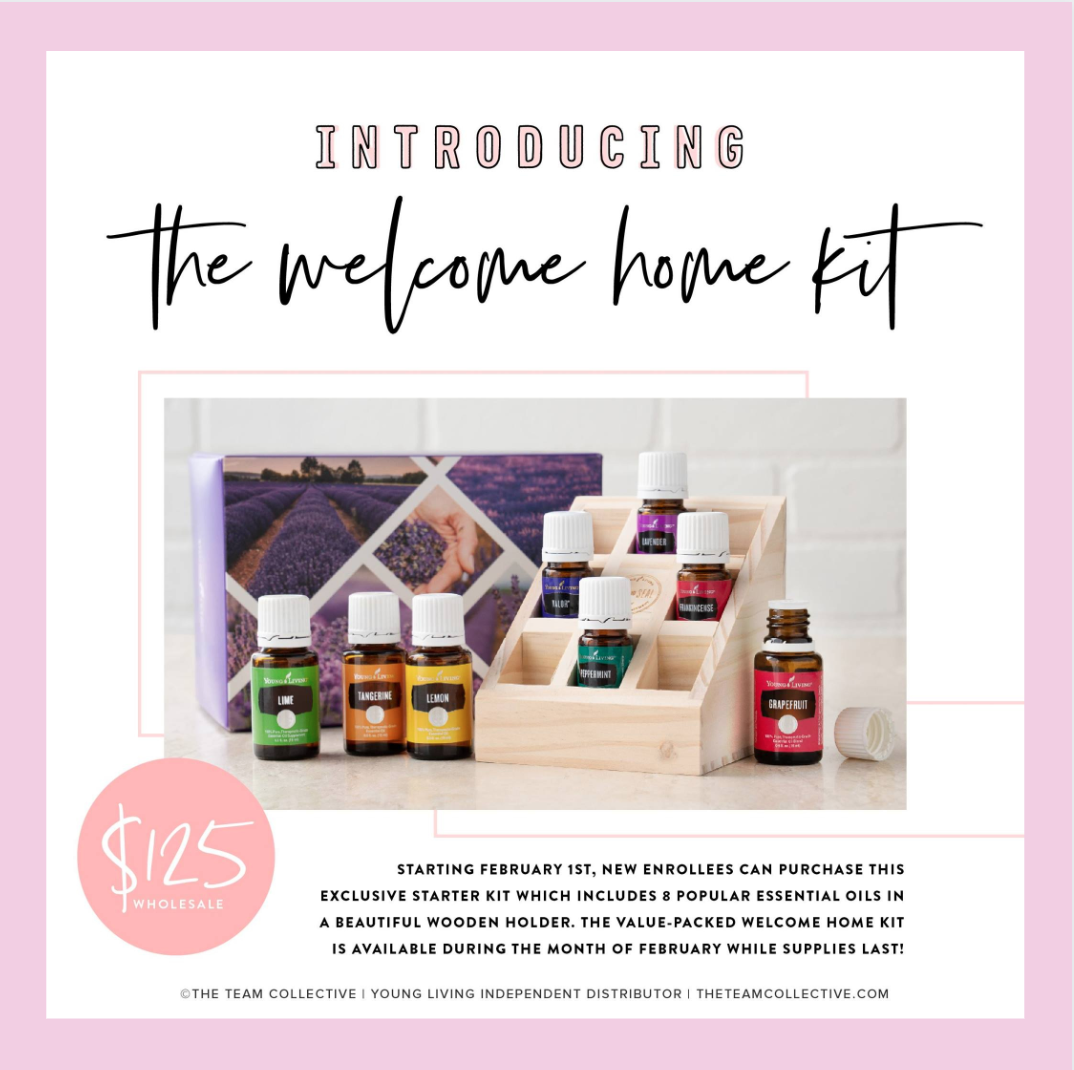 Finally, one of the most special essential oils is on sale right now until the 7th of February! why is it so special and pricey? Let's look at how many petals it takes to make a 5mL bottle - It's 60,000 roses per 1 ounce of oil. That would calculate to be 10,000 roses that go into 5mL!!!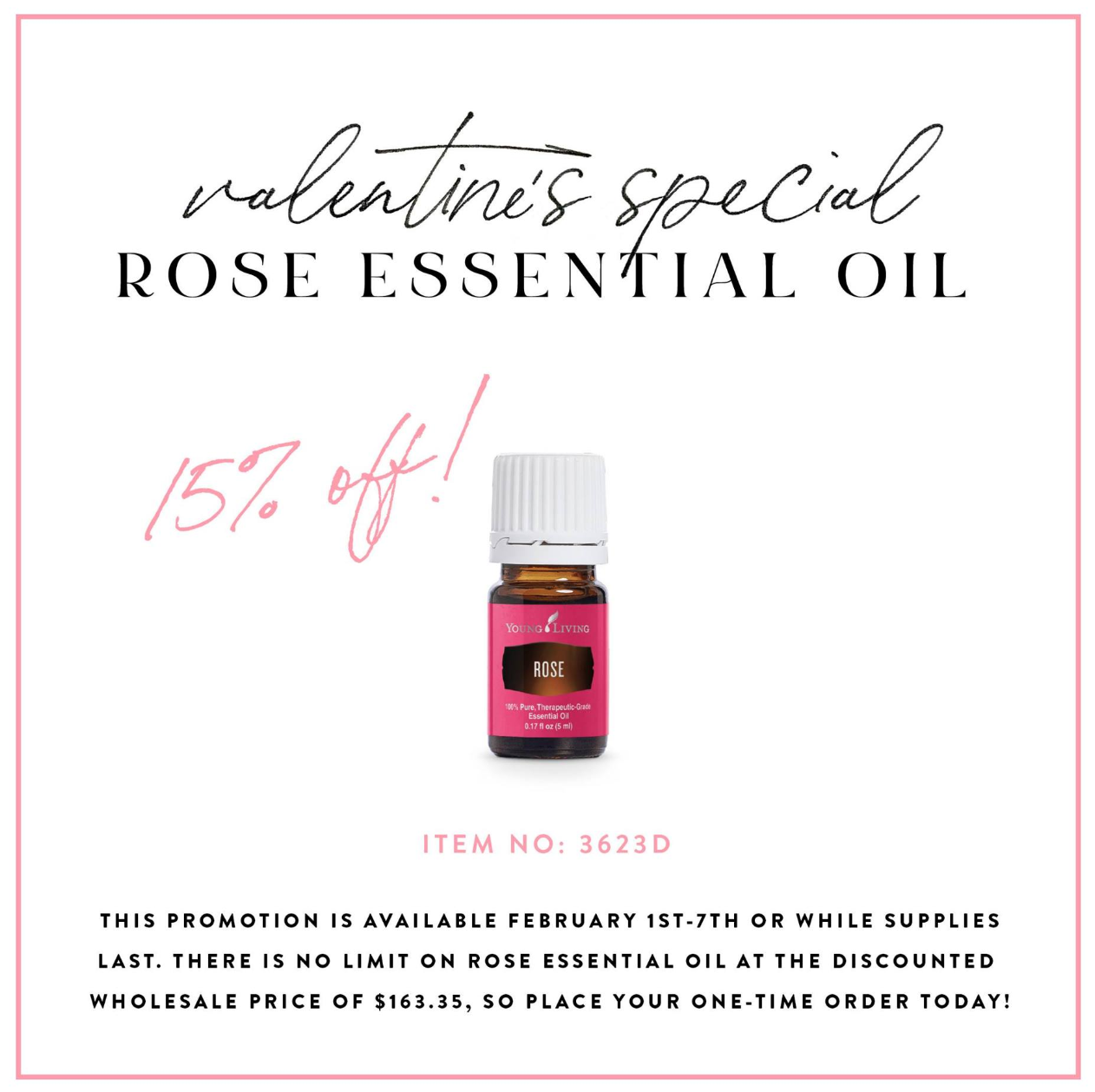 Ok, I'm going to stop for now. Please let me know if you have any questions or need any help, that's what I'm here for. Helping you is a privilege, and oils are a passion of mine!