The keyword in Coconut Lime Replenishing Body Butter is "replenishing". We focus a lot on skincare for our face during winter because we know how dried out this weather and time of year makes our faces, but all of our skin needs care right now. Our hands. Our legs. All of it. Look at what Young Living says about two of the main ingredients: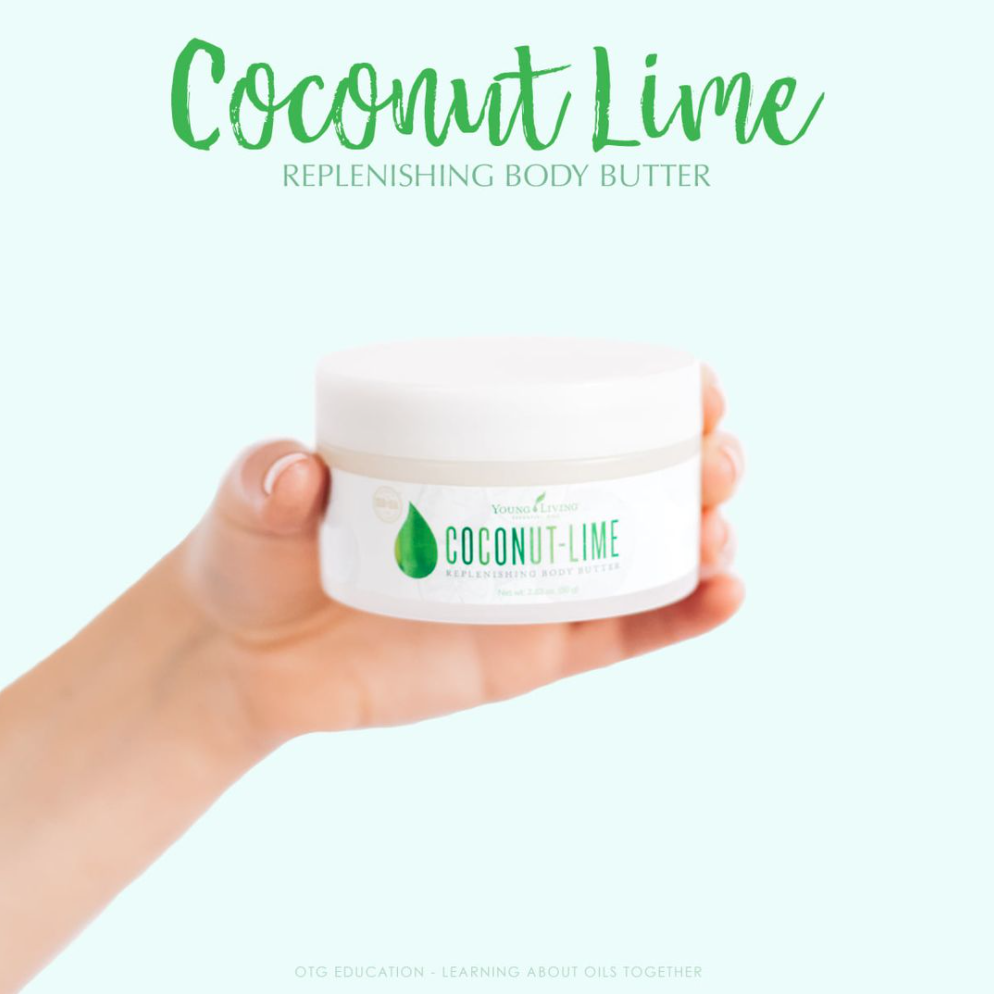 "Coconut Lime Replenishing Body Butter is formulated with two exotic kinds of butter known for their skin-nourishing properties: mango butter and cupuacu butter. Mango butter is highly emollient to soften and soothe skin, while cupuacu butter contains fatty acids that help skin maintain a healthy and youthful appearance."
Who doesn't want a youthful appearance?

On top of that, the comfort factor plays into your physical and mental health. When you use this on your heels, elbows, legs, and wherever you need it, you feel good, look good, and your confidence levels rise. When your mood is high and your confidence is up, you are more likely to make better decisions for your health. Keeping this in your daily skincare routine can be helpful in more than just having moisturized, replenished skin.
When Coconut Lime Replenishing Body Butter first came out, some people were concerned about it being photosensitive based on the oils in it, but product development and the science team were quick to assure that the amount of citrus oils was balanced as to not be a concern, which is great news!
Look at these highlights about Coconut Lime Replenishing Body Butter:
• Uses coconut oil and citrus essential oils for
a naturally derived scent
• Moisturizes dry skin, including problem areas
such as elbows, hands, and heels
• Provides moisture for healthier-looking skin
• Revitalizes and rejuvenates dry skin
• Improves skin's texture and smoothness
• Features a vegan-friendly formula and 100 percent
plant-based ingredients
• Contains no parabens, phthalates, petrochemicals,
synthetic preservatives, synthetic fragrances, or
synthetic dyes/colorants
So, tell me two things: what YL products do you use for facial skincare (this is always fun to hear), and have you tried the Coconut Lime Replenishing Body Butter? I highly recommend you do:)
As always reach out if you have any questions at all!
Yours Truly,
Dorota