We are super excited to announce that we have made it simpler to bring Canva designs into GetOiling. This allows you to easily create and add images or PDF designs from Canva right into GetOiling without having to open Canva separately.
It requires a separate Canva account which you can get by clicking here.
If you'd like to try it out yourself, there's a new Canva button in many places now in GetOiling.
First, inside the editor, there's a new Add Design From Canva button. This means anywhere that you can add an image, you can now open Canva and have the image go right into the editor and your image or file gallery. Below, if you click on the Insert Image button in the toolbar, there will be an Add Design from Canva button there.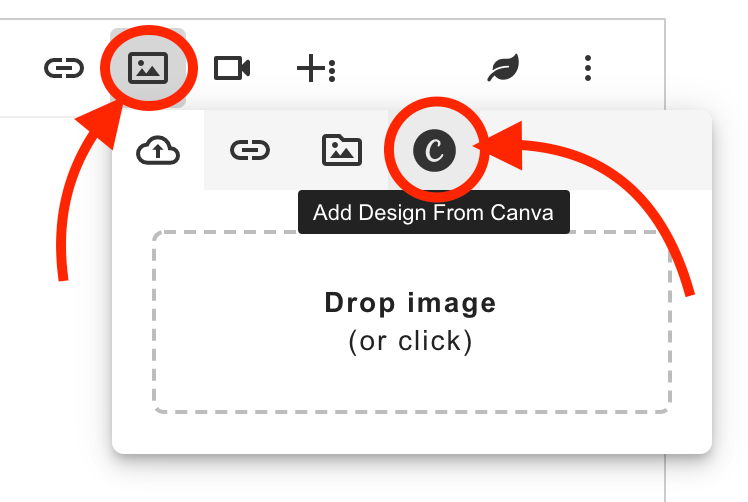 Second, in places where you can select images, like under Customize My Site where you can choose the website custom share image, there now is an "Add Design From Canva" button to add images there. Here is a short video showing one example of where this button is: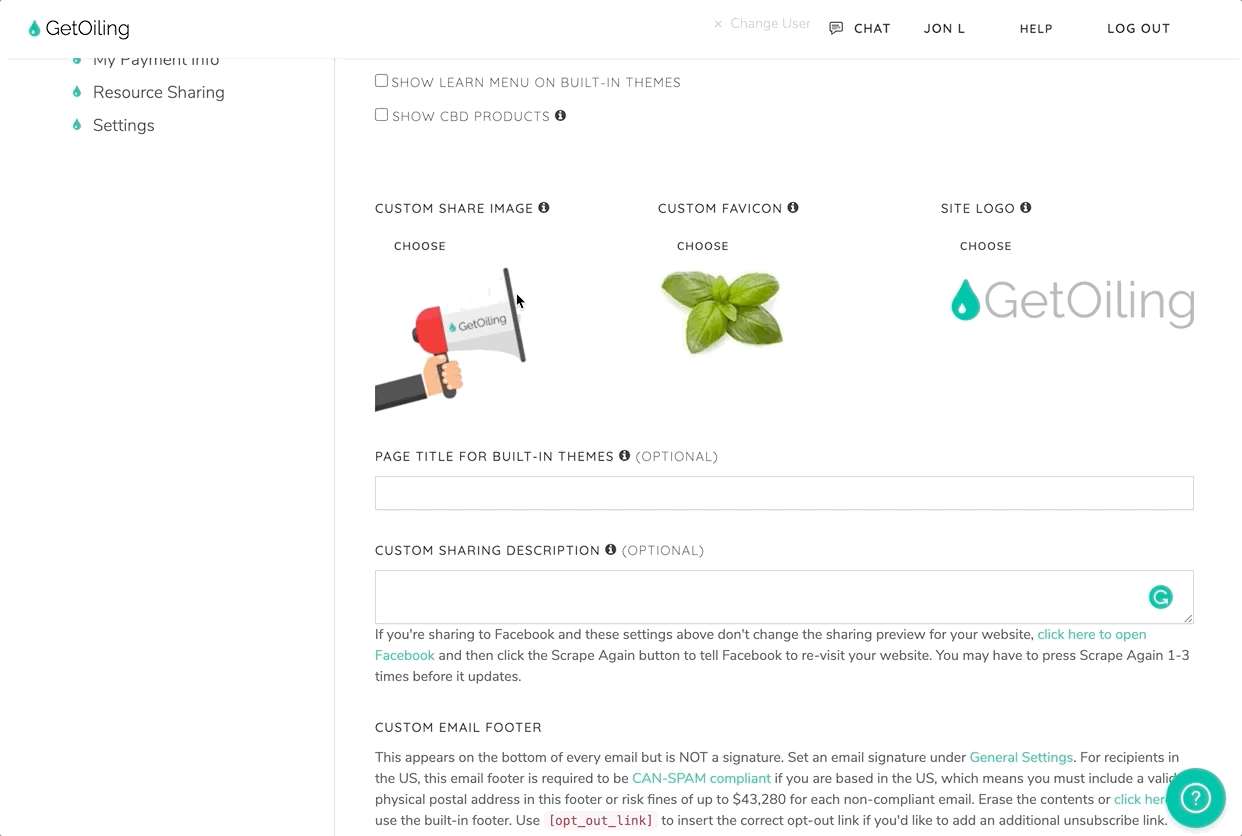 Canva supports a variety of design types, and image (PNG) and PDF download options. The image size can be specified as well, but if you use a custom size, there won't be any templates available to choose from.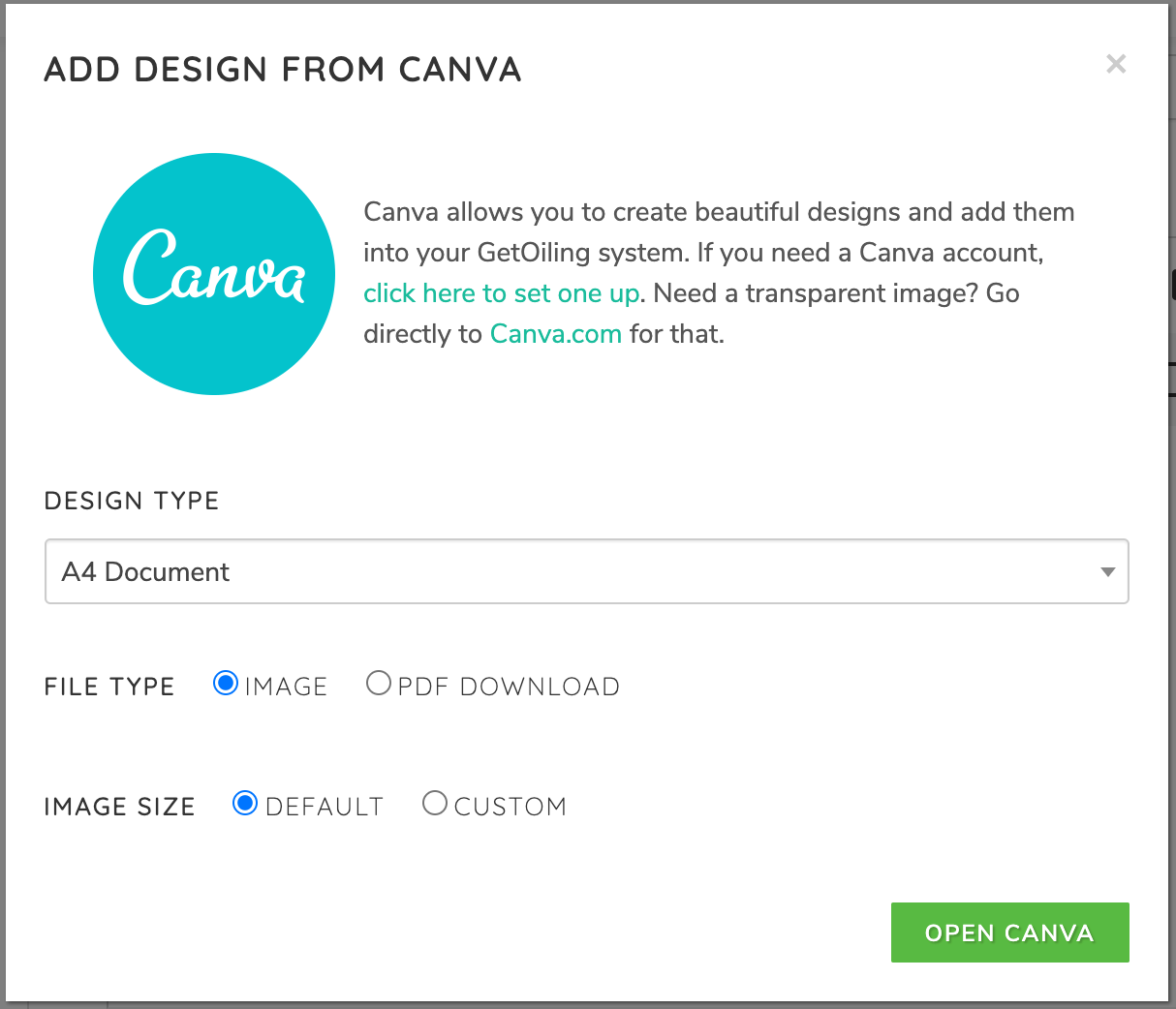 We hope this is a valuable addition to our ongoing commitment to help you grow your business faster and easier than ever. Please reach out to support@GetOiling.com if you have any questions. Thank you!