Mar 30, 2019 03:07 PM Central
We have so many moments as women and as mothers where we need to be brave on the outside, when we don't feel that way on the inside. Maybe it's a your first week at a new job, you are caring for a sick child, or are facing a long drive home in bad weather. Or maybe you are about to move across the country, have a huge presentation at work or it's your baby's first day at a new dayhome. These are just a few of the many examples where a lot of us could use a little extra help keeping calm, positive and courageous.
This is my favourite essential oil rollerball recipe to use for these kinds of situations and I hope you love it as much as I do! I keep it handy in my purse and roll it on the back of my neck as needed and within minutes I feel better equipped to handle whatever situation I am facing.
Here is the recipe:
10 drops Lavender
10 drops Valor
10 drops Stress Away
5 drops Patchoulie
5 drops Vetiver
Add all drops to a 10ml rollerball and top with fractionated coconut oil (you could also use almond oil, apricot oil or whatever oil you prefer) and secure the rollerball and lid. Swirl gently back and forth to mix. We hope you love it too!
Mar 25, 2019 05:54 PM Central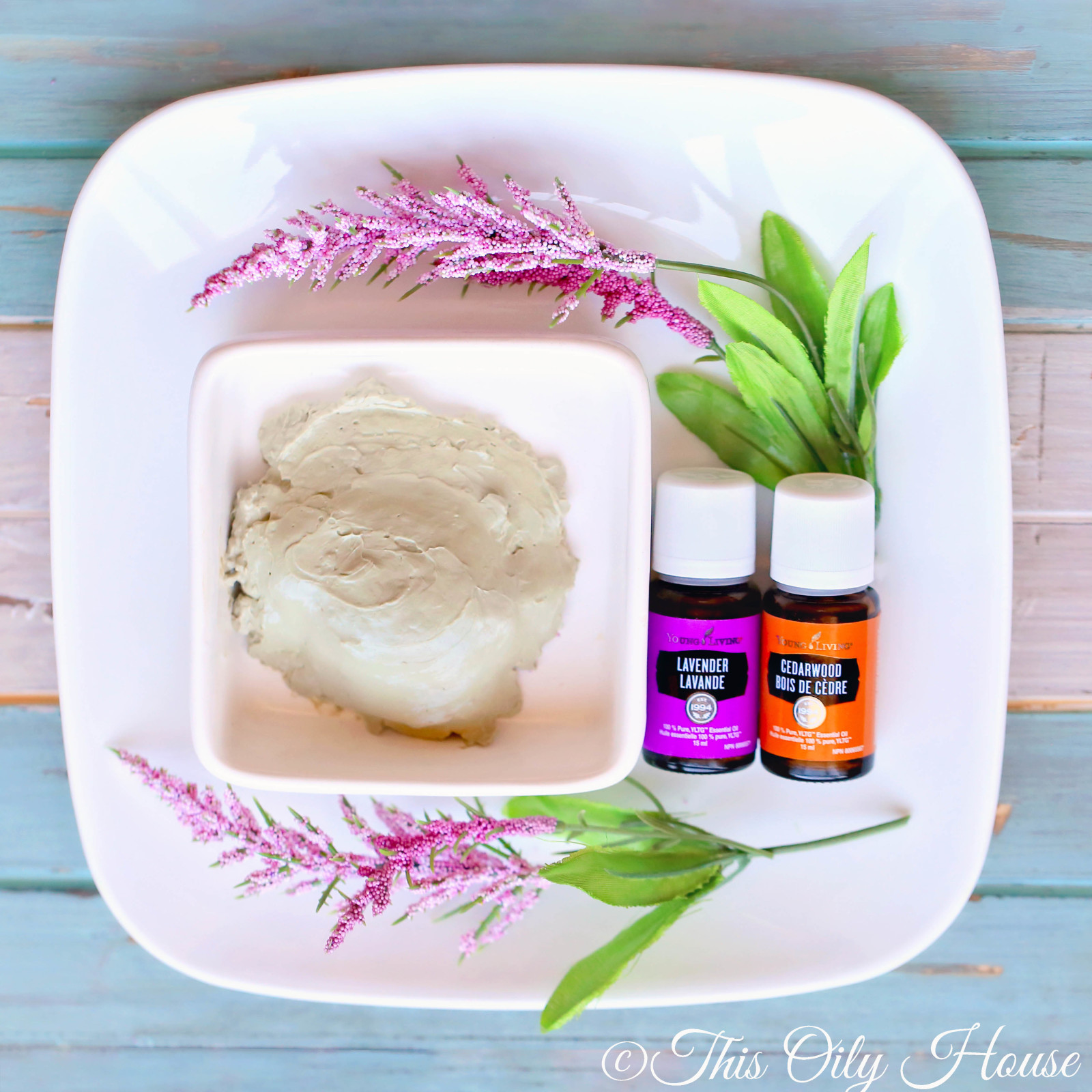 After a super busy and stressful week, my skin is in desperate need of some TLC. I whipped up a batch of this soothing bentonite clay mask and left it on for 10 minutes. After washing it off, I applied toner, followed by moisturizer and now my skin looks and feels so much better! It's smoother, younger and fresher looking!
Here are the ingredients I used and why I love them:
Bentonite Clay - helps draw out toxins, evens skin tone, improves skin texture, helps clear blackheads and leaves skin looking younger and firmer.
Aloe Vera Gel - anti inflammatory, fights aging, soothing, helps heal, and moisturize dry skin.
Rose Water - helps maintain skin PH balance, anti inflammatory, reduces excess oil, soothing and hydrating.
Lavender Essential Oil - Healing, soothing and relaxing. Supports aging skin and reduces the appearance of blemishes.
Cedarwood Essential Oil - Has cleansing and moisturizing properties. Helps skin maintain younger and healthier appearance.
Here's the recipe:
2 tbsps Bentonite Clay
1 tbsp Aloe Vera Gel
1.5 tbsps Rose Water
3 drops Lavender Essential Oil
2 drops Cedarwood Essential Oil
Measure bentonite clay into a plastic, silicon or wood bowl. (Never use metal spoons or dishes when working with bentonite clay as the metal will react with the clay and reduce it's ability to work on your skin). Mix in aloe vera gel and rose water until it becomes soft paste. You can add a bit more rose water or filtered water if needed. Add in essential oil drops and stir in. Apply to clean, dry skin and leave on approximately 10 minutes then wash off with warm water. Tone and moisturize as you normally would.