Dec 20, 2018 01:32 PM Central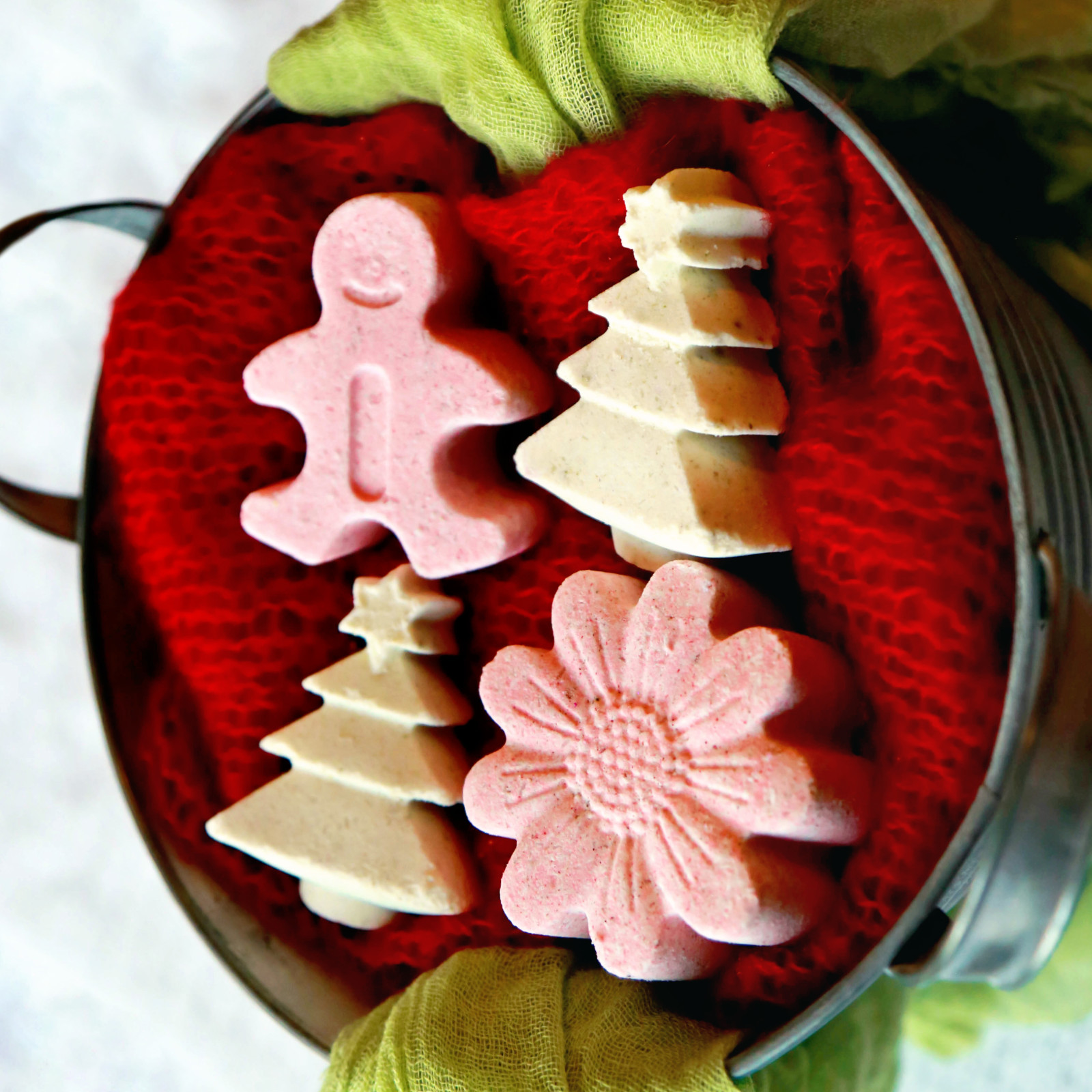 My girls and I LOVE bath bombs but natural ones with quality ingredients are quite expensive to buy from the store. There are cheaper options available, but they have all kinds of chemicals in them that I really don't want being absorbed into my kid's skin. So the quest began to find a bath bomb recipe that I could make at home. After trying many recipes, this is the one that has consistently worked for us. They make great stocking stuffers, are a lovely addition to homemade spa baskets and we even make them to put in loot bags for my daughter's birthday parties.
These bath bombs are fun, fizzy and smell delicious!
Ingredients
1/2 cup Baking Soda
1/4 cup Corn Starch
1/4 cup Citric Acid
1/4 cup Epsom Salt
1 tsp Distilled Water
2 tsp Coconut Oil
1/2 tsp Colouring Powder - Optional (I used beetroot powder for the red/pink colour and alfalfa powder for the green)
Young Living Essential Oils
Combine baking soda, corn starch, citric acid and epsom salt in a medium bowl. Use a whisk to ensure there are no clumps.
In a small measuring glass (with a spout), stir together the wet ingredients and add colouring powder if using.
Add in the liquids to the dry ingredients very slowly. Stir the liquid into the dry mix as you go, and try to keep the fizzing and bubbling to a minimum.
Use your hands to kneed the mixture thoroughly as this will help to disperse the colour evenly.
Now you are ready to fill your molds. Press firmly while filling the molds to ensure there are no air pockets.
If you have used silicon molds or baking molds, turn on oven to 170 degrees. Once the oven is at 170 degrees, place molds in oven and turn off the heat. Let sit for 45 mins in the oven. This will speed the drying process.
Remove molds from oven and allow to sit overnight.
Carefully remove bombs from molds add a few drops of your favourite essential oils to the backs of them. I use 3 drops for a milder scent and 6 for a stronger scent. I like to keep them unscented then add the oils right before I'm going to use them. This allows me to adjust the oils based on my mood or who will be using the bath bombs.
Here are some essential oil ideas: For adults: 4-5 drops Peppermint or 4 drops Panaway or 3 drops Lavender and 2 drops Orange or 3 drops Northern Lights Black Spruce & 3 drops Orange. For kids over 3 years old: 3 drops Gentle Baby or 2 drops Lavender & 2 drops Orange.