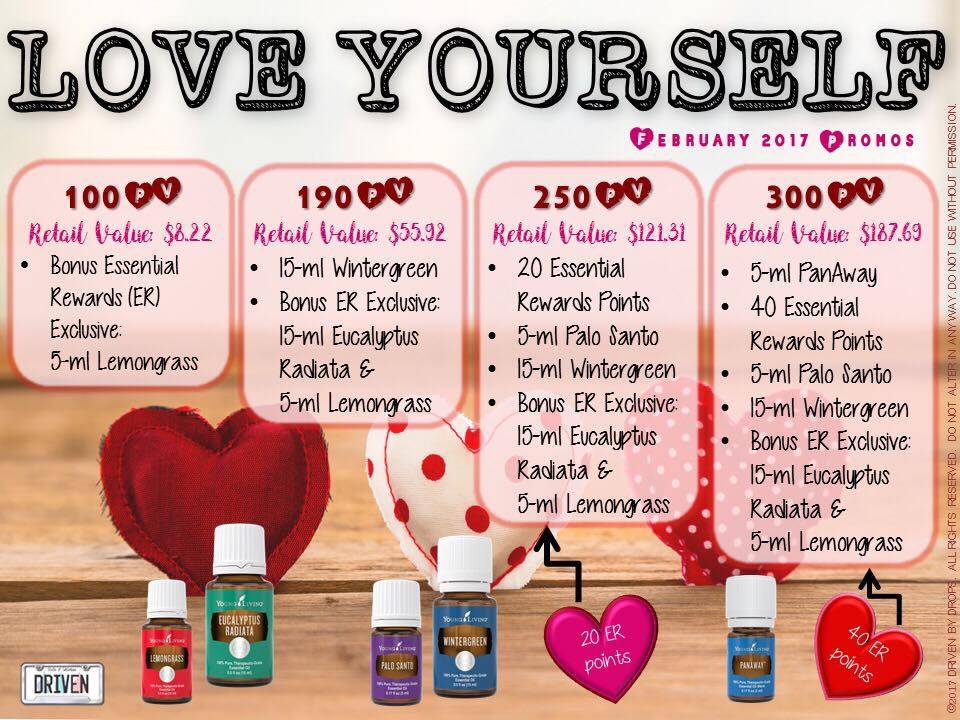 02/01/2017 01:13 PM Central
Oh Wow have you seen the February Promo's this month??? All about taking care of you!! Take a look at the graphic I provided here.
All the oils that are part of this promo have many uses, some that take care of the aches and pains and some that are to boost the immunity and provide emotional banlance as well.
Have you ever wondered what these oils can do? Contact me and I would be happy to sit down in person with you or over the phone and help you understand them and answer any questions you may have about them.
I also have a Facebook group that has lots of information and personal testimonies of products that work and help you find the wellness that you deserve. Ask me to join! Find me on Facebook and send me a friend request here: www.facebook.com/Kelly.chlebek.9
I look forward to chatting and sharing more with you all! Until then - Happy Oiling!
~ Kelly