Jul 21, 2022 04:21 PM Central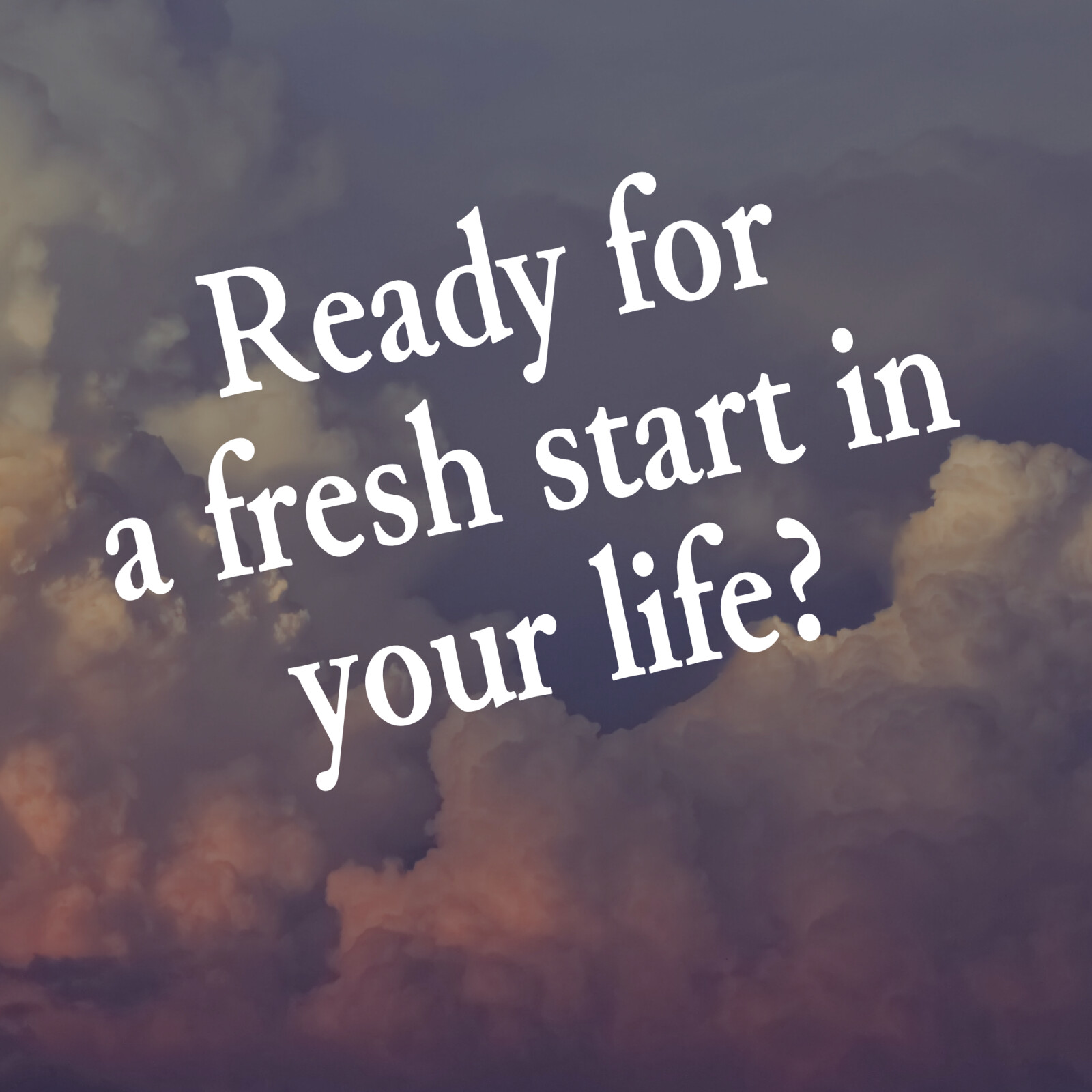 If you are ready for a fresh start in your life, no matter what the reason, I'd like to show you in this blogpost how Young Living can help you do so easily.
STEP 1

: If you are not yet a member with Young Living, sign up with them easily online at GetOiling.com/MessengersOfHope. Just click the "SHOP" button over there, on the top right corner, decide what products you want to start off with at home, and then create your account with the company as you check out.
**Even though they no longer require a Premium Starter Kit/bundle, I still believe they are the BEST VALUE. They have several to choose from, so decide if one of them could be the best deal for YOU and/or YOUR family.
Click on the same GetOiling website that I posted above, then on "Learn More" (or on the 3 lines if you are on your cell phone) and then on "STARTER KITS", in order to explore what kits they have and what are in each of them.
STEP 2

: Optionally, sign up right away with their Loyalty Rewards (autoship) Program so that you can start getting points back to redeem for
free products
as you start creating a healthy home environment, swapping out the products you currently have with those of the Young Living line. It will really
simplify your life
to do this for the following reasons:
a)The ingredients in the products are not only non-toxic, but they actually enhance your health,
b) You can decide which products you want shipped to you every month (they will email you two days before the order goes out to decide what you want shipped) and they will ship it out to your doorstep, and
c) It will keep you more organized since you just get points back on the products that are shipped in your monthly shipment box, not every order you place.
STEP 3

: Once you see how Young Living really is helping you create a fresh start in a very simple way, share those 2 steps to take with people in YOUR circle of influence, and help them create a fresh start. We can all easily do this regardless of how busy our life may currently be.
No need to talk to people for hours, nor hold classes nor even set up phone conversations
, unless you have the time and desire to do so, of course. Just share these 2 steps with those who want to have a fresh start in their life. That's it!
You decide
how best to share that; it varies from person to person - there is no "best way" to share.