I don't know what it's like where you live, but things are starting to reopen bit by bit in my town after months of the weirdest, most stressful, and scariest time of my life. I'm not exactly sure what the "new normal" is going to look like when we get back, but I've got to hope that it closely resembles the "old normal." Can I get an amen?
As you head back to wherever you call work, it'll be more important than ever to focus on hygiene, health, and hydration. I've got some staples in my arsenal that my family has on our checklist. We started kicking toxins a decade ago, so of course, these products are harsh-chemical free. Our bodies have enough to fight without adding nasty, synthetic chemicals to the mix!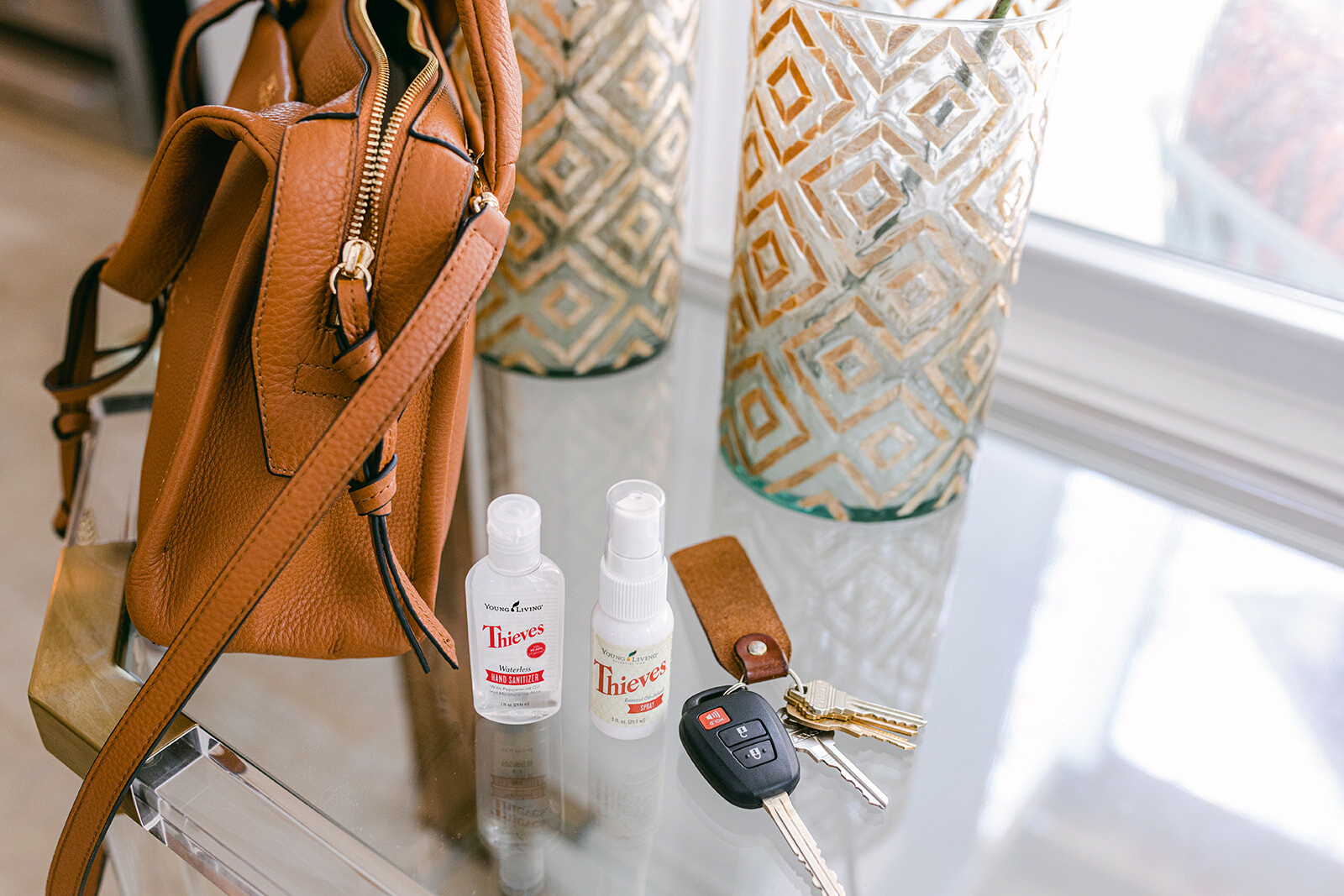 Thieves Hand Sanitizer and Thieves Spray
Young Living has an entire line of products based on its Thieves essential oil blend of Lemon, Rosemary, Cinnamon, Clove, and Eucalyptus, and it's a POWERHOUSE!
The name 'Thieves' was inspired by the legend of four 15th-century French thieves who formulated and wore a special aromatic combination of clove, rosemary, vinegar, and other botanicals that they believed provided protection while they were stealing. The story goes on to say that when the thieves were caught, they were offered a lesser punishment if they would divulge to the king the secret to their immunity, despite being exposed to a highly infectious, deadly disease. Pretty interesting, huh??


Thieves Hand Sanitizer

Kills 99.9% of germs and eliminates common, harmful bacteria

Formulated with powerful essential oils and plant-based ingredients

Lightly moisturizes with aloe vera and vegetable glycerin

Perfect for on-the-go

Leaves no chemical residue behind

Contains no petrochemicals, mineral oil, parabens, sulfates, phthalates, synthetic fragrances, dyes, preservatives, or toxic ingredients
Thieves Spray

Contains naturally derived, plant-based ingredients

Doesn't require rinsing after use and has no harsh fumes

Easy to throw in a backpack, purse, or luggage with its on-the-go size

Cleans many different surfaces, such as counters, sinks, toilets, and door handles

Safe to use around the whole family, including children and pets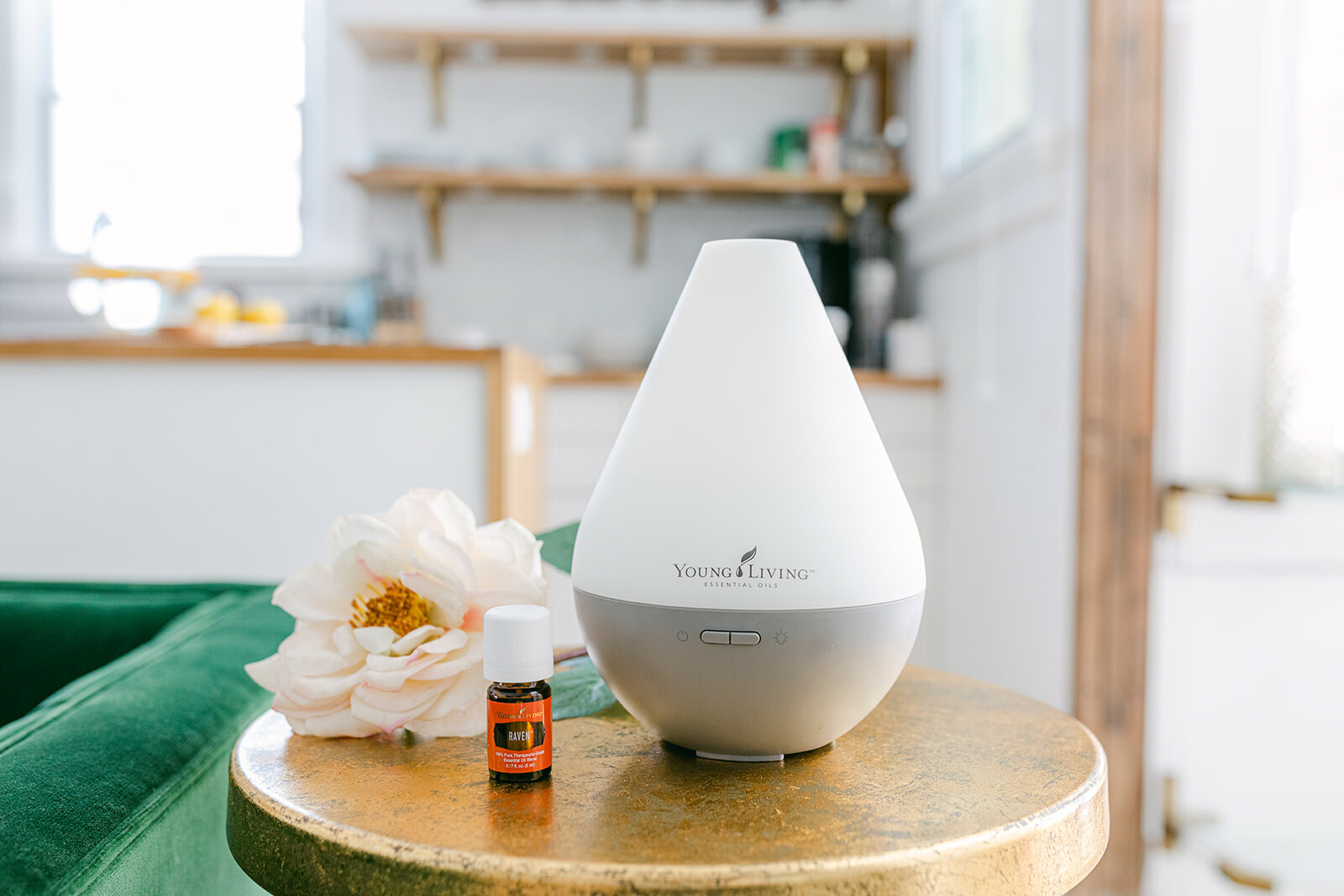 Odds are, you're going back to work wearing a face covering. Unless that face covering is made of cheese cloth, I'll bet you'll have moments throughout the day when you have difficulty breathing. I'll let the experts debate the efficacy of masks, but breathing something other than your own CO2 would be beneficial. That's where Raven comes in.
Raven is a cool, refreshing combination of Ravintsara, Peppermint, Eucalyptus Radiata, Lemon, and Wintergreen essential oils that provides a refreshing, aromatic experience when diffused or inhaled. I'll be putting one drop of Raven on the inside of my face mask periodically to promote the sensation of deeper breathing. I'm certain that it will give me that little boost of energy and motivation I'll need to conquer my day!

In addition to practicing deep breathing, be sure to take frequent breaks throughout the day. Getting fresh air every hour will be uber important for keeping your lungs healthy!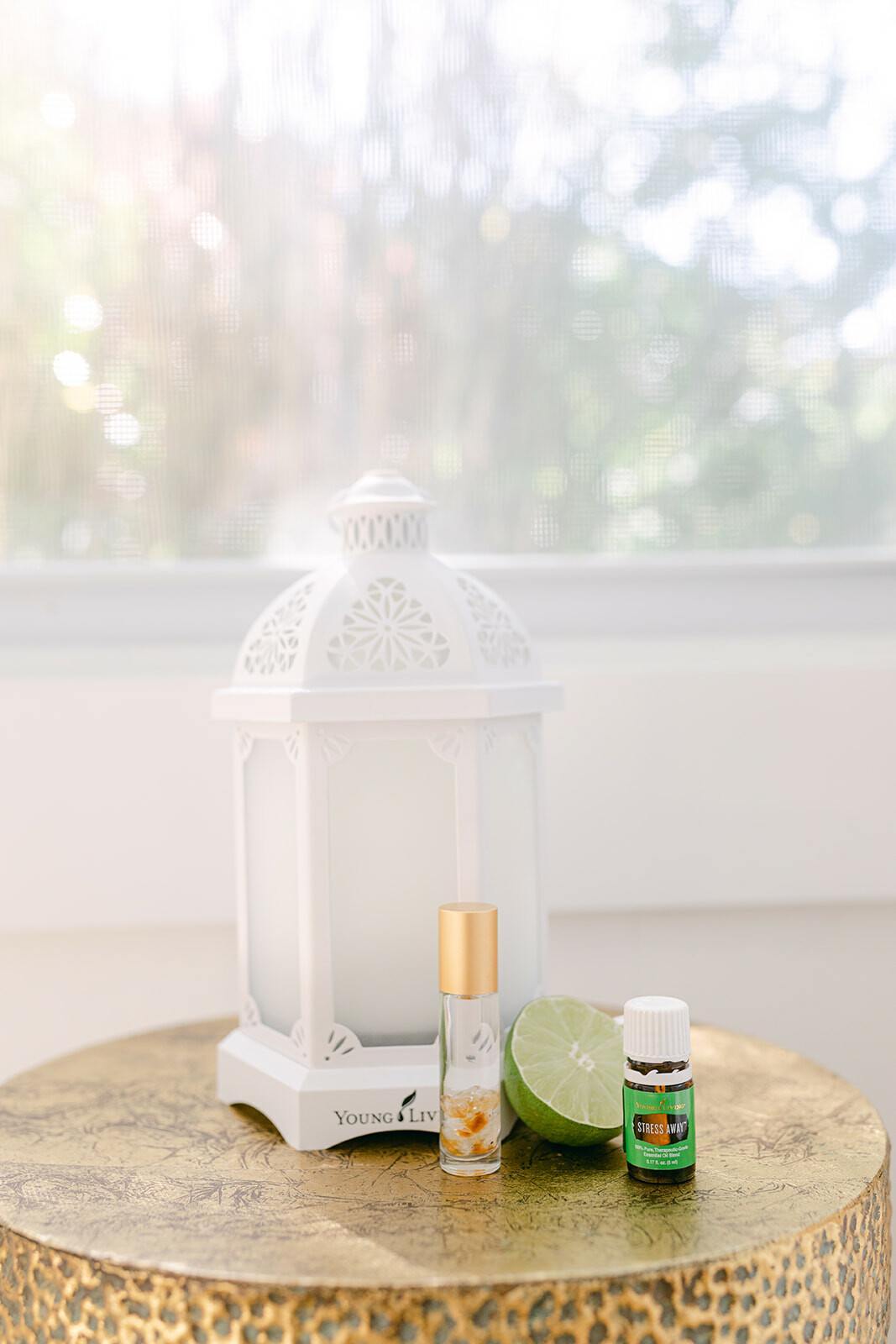 Masks. Mandates. Social distancing. Closures. Reopenings.
No matter which side you're on, you're probably stressed out about the current state. And the workplace is probably not the best place to have a debate about it. When those conversations start, my plan is to roll up and roll out--you know, social distancing like a beast!
My favorite "roll up" blend is Stress Away. It's a unique combo of Lime, Copaiba, Cedarwood, Ocotea, and Lavender essential oils plus a hint of vanilla--kind of like "beach in a bottle." Stress Away promotes relaxation and a calm feeling for the body and the mind. It also relieves occasional stress and tension, which you're sure to have when you return to work.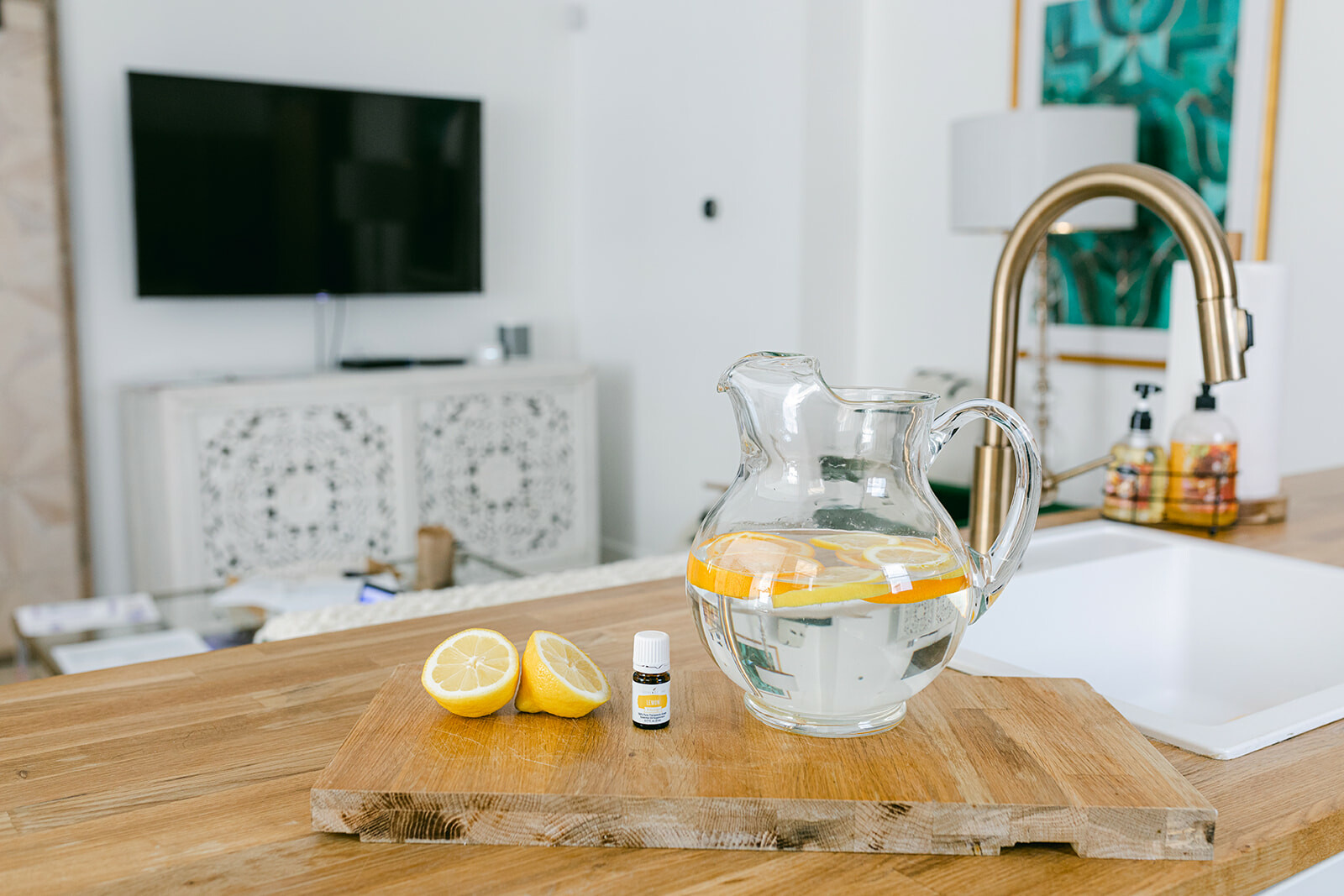 Staying hydrated is one of the keys to a healthy immune system. Experts say that when you are masked up for hours on end, you will likely become dehydrated easily, so you need to make sure to drink plenty of fluids--and that doesn't include sugary soft drinks!
Under normal circumstances, you should be drinking half your weight in ounces of water. So if you weigh 150 pounds, you would need to drink 75 ounces of water per day to stay adequately hydrated. However, when you are wearing a mask, your water goal should be higher. Remember, once you feel thirsty, you are already dehydrated.
Does drinking that much water sound daunting? It won't be if you actually enjoy the taste of your water! Try adding a drop or two of Lemon Vitality or another citrus essential oil to your water for delicious flavoring that has health benefits of its own.
What's so great about Lemon Vitality?
It has antioxidant properties.

It supports the immune system.

It provides circulatory support.

It contains cleansing properties.

Be sure to use a glass, ceramic, or stainless steel container; citrus oils can eat away at the petrochemicals in plastic, and you don't want to accidentally ingest plastic--that would NOT support your wellness goals! And don't worry about the Lemon essential oil being hard on your tooth enamel. Lemon essential oil is cold-pressed from the rind of the fruit, so it doesn't contain the high acid content that the inside of the fruit does.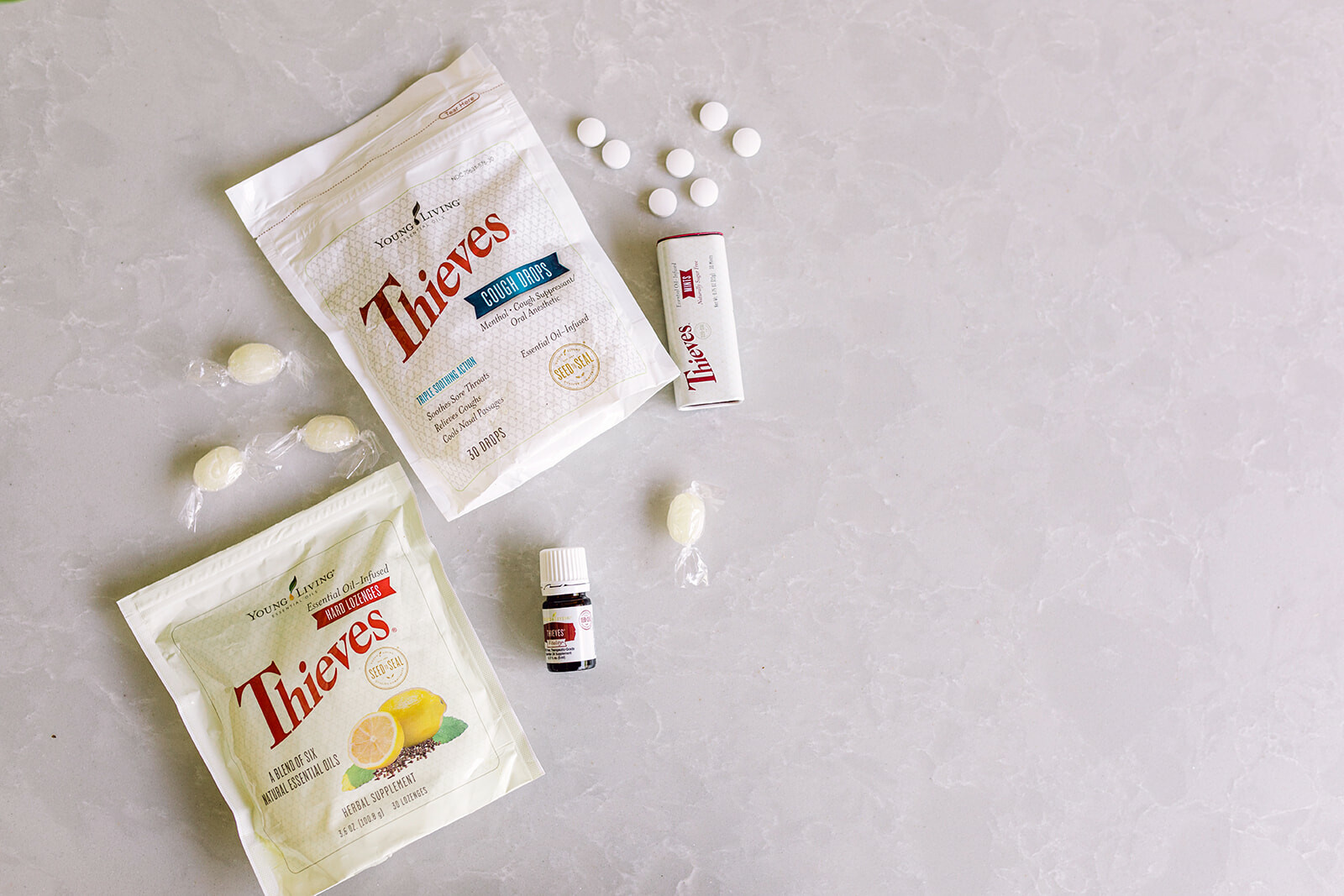 If you've worn a mask for more than 15 minutes, you know how it leaves your mouth feeling. I won't be too descriptive here because, frankly, it grosses me out just thinking about it. But you know.
You can solve that problem with Thieves Mints. They're naturally sugar free, are from naturally derived ingredients, and are free of artificial sweeteners, dyes, and preservatives. And since they contain that amazing Thieves blend that I mentioned earlier, sucking on a mint will also promote a healthy immune system. You won't get any of that with traditional mints!
So that's my short list for when I return to the office. If you're interested in more health tips for your office, check out my free
Wellness at Work guide
. And if you're ready to get a Young Living account so you can purchase products of your own, I'd love to help you get started. Let's talk!