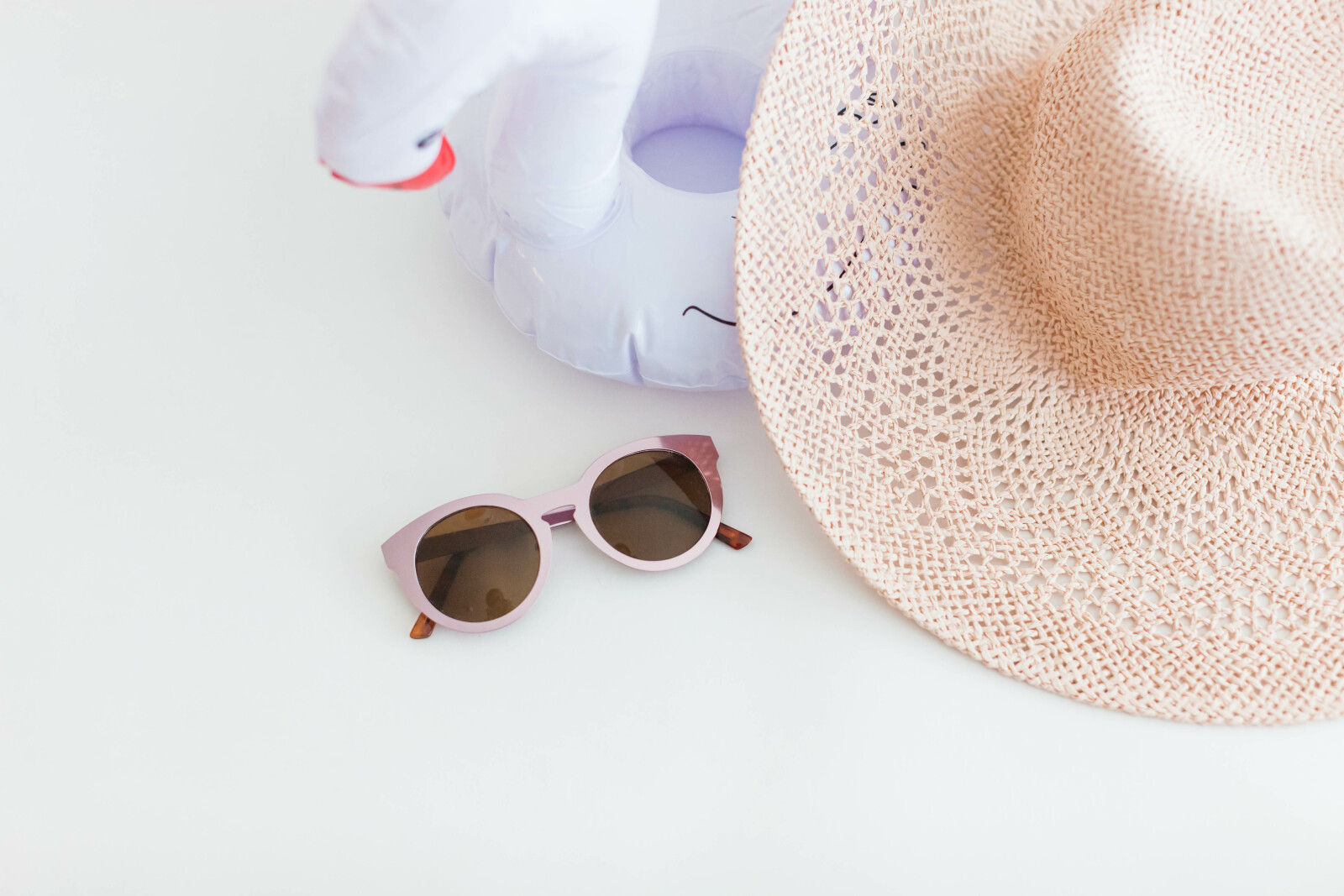 I don't know about you, but I love summertime! I wake up every day, ready to get outside. 95 degrees? Not a problem for me. That's what pools, beaches, and lakes are for, right?
There is so much summer sun to take in while spending time at those pools, beaches, and lakes, plus in the garden, hiking, or just enjoying a walk through the neighborhood. Exposure to sunlight is good for the soul AND your health! When your skin is exposed to sunlight, it makes Vitamin D from cholesterol. This vitamin plays an important role in our immune system (important even in summer!), so it can be hugely beneficial. However, overexposure to the sun can lead to burned skin, wrinkles, eye injuries, and even skin cancer. So let's protect that beautiful skin, shall we?

We could snag a bottle of sunscreen from the market in hopes of protecting our skin, but although we may not get sunburned, we aren't really protecting ourselves. Most traditional sunscreens are actually packed full of toxic chemicals like avobenzone, oxybenzone, parabens, phthalates, petrochemicals, PABA and 1, 4-dioxane, UV chemical absorbers, artificial colors, and synthetic fragrances. And our bodies are absorbing these chemicals, where they end up in our bloodstream and can accumulate in our bodies. Scary!!
Young Living's Mineral Sunscreen Lotion SPF 50 is the perfect solution! It's a natural, broad-spectrum sunscreen and is synthetic- and harsh-chemical-free, making it a healthy alternative for adults and kids. This dermatologist-reviewed product is formulated to easily smooth on skin without leaving white residue. Enjoy the outdoors worry-free with up to 80 minutes of water- and sweat-resistant lotion. It's reef-safe and made with non-nano zinc oxide. Most other "natural" sunscreens are using nano-particle-sized zinc oxide that enters the bloodstream. This might just be the best sunscreen you've ever used. It even has the Skin Cancer Foundation's seal of approval!

And if you happen to forget your sunscreen and that gorgeous skin of yours gets a little toasty, don't fret! Young Living has created LavaDerm After-Sun Spray that can help you refresh and recover. This naturally derived after-sun spray offers temporary relief from the pain and itching of minor burns, minor cuts, sunburns, scrapes, insect bites, and minor skin irritations, so your family can keep playing all day!


Dermatologist tested and hypoallergenic

Soothes, cools, & provides immediate relief to the skin

Moisturizes to help prevent peeling & promotes healthy-looking skin

Made with plant-based and naturally derived ingredients

Formulated without alcohol, parabens, phthalates, petrochemicals, animal-derived ingredients; synthetic preservatives, fragrances, or colorants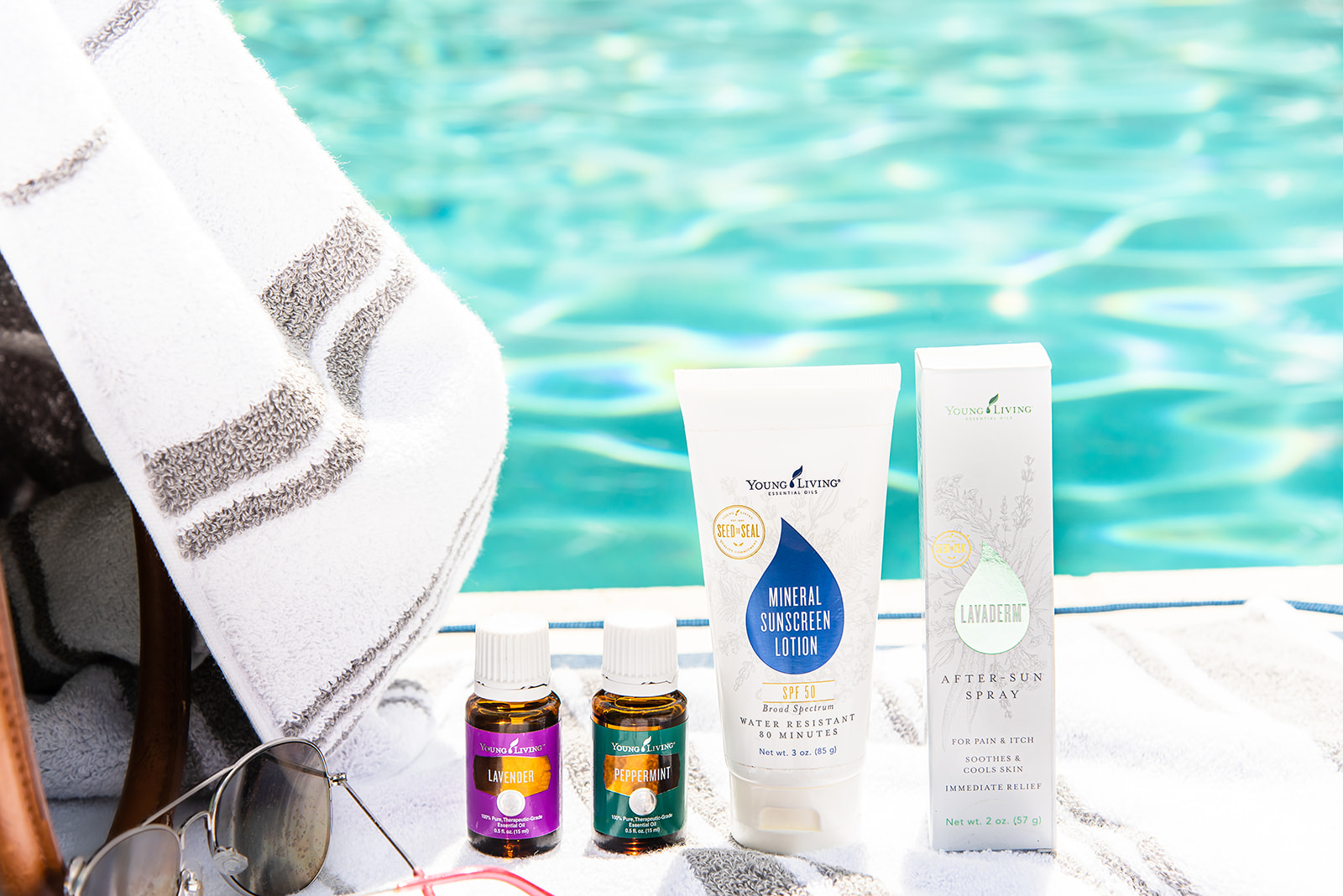 Want to whip up your own After-Sun spray? Try this easy recipe.
DIY After-Sun Spray

½ cup witch hazel
2 T pure aloe vera gel
10 drops Lavender
10 drops Peppermint
Add all ingredients to a 4 oz. spray bottle. Shake well and apply generously to skin that needs cooling. Re-apply as needed.
Ready for loads more essential oil-infused recipes to help survive summer? I've got you covered, from DIYs for surviving outdoor annoyances, to drinks, appetizers, main dishes, desserts, and even some kid-friendly activities! Grab my free
printable recipe guide
here!
I hope your summer is full of fun in the sun and memory-making with your family and friends!
Be well,
Nicole
If you are interested in more info about having a healthier home, check out my free Home Detox guide.