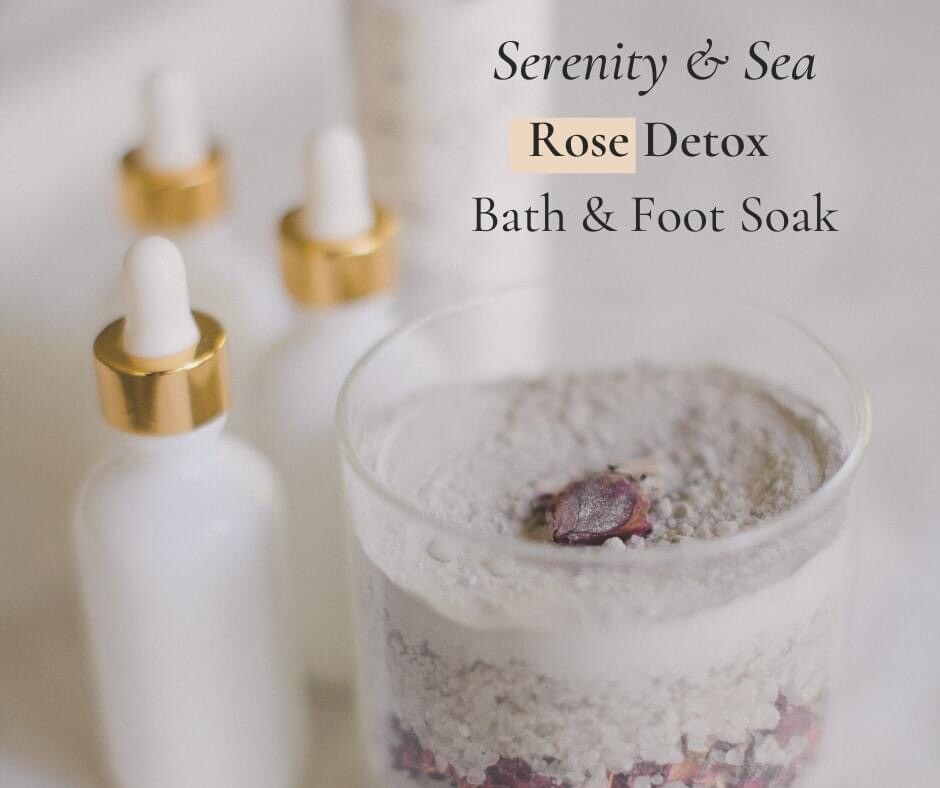 Long winter nights are perfect for romantic and detoxifying bath soaks. Organic bentonite clay, rose petals, and essential oils are an amazing infusion!
If you love DIY recipes, then read on for one of my absolute favorites that will give you that spa escape relaxation without the price tag!
Fun Facts:
Organic rose petals are an amazing addition to your favorite DIY essential oil-infused creations such as hot tea, face masks, and of course, detox baths. Healing bentonite clay is also a wonderful addition to detox bath salts to increase the therapeutic and cleansing benefits.
I hope you enjoy this detox recipe as much as I do, and remember, this DIY is perfect for gifting, self care, or adding a touch of beauty to your bathroom.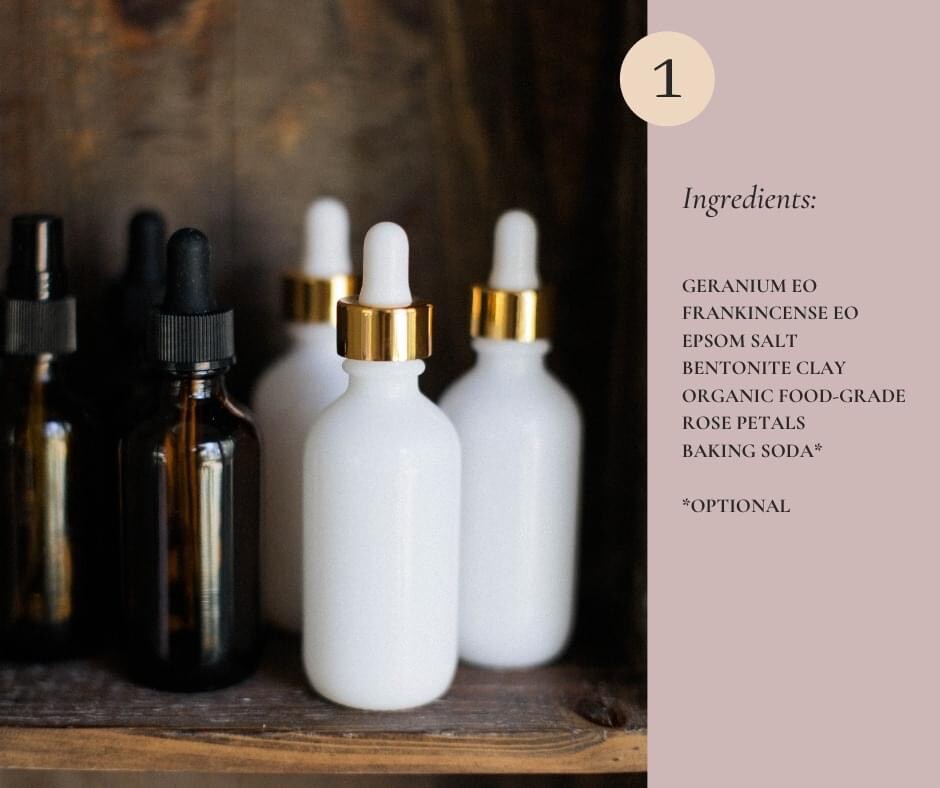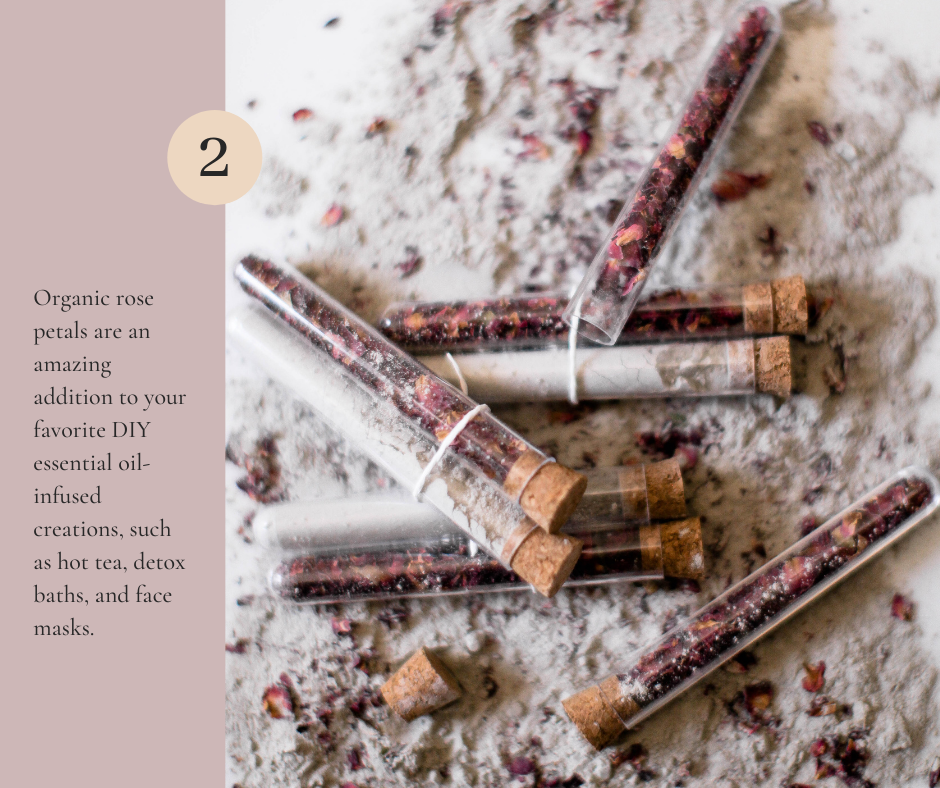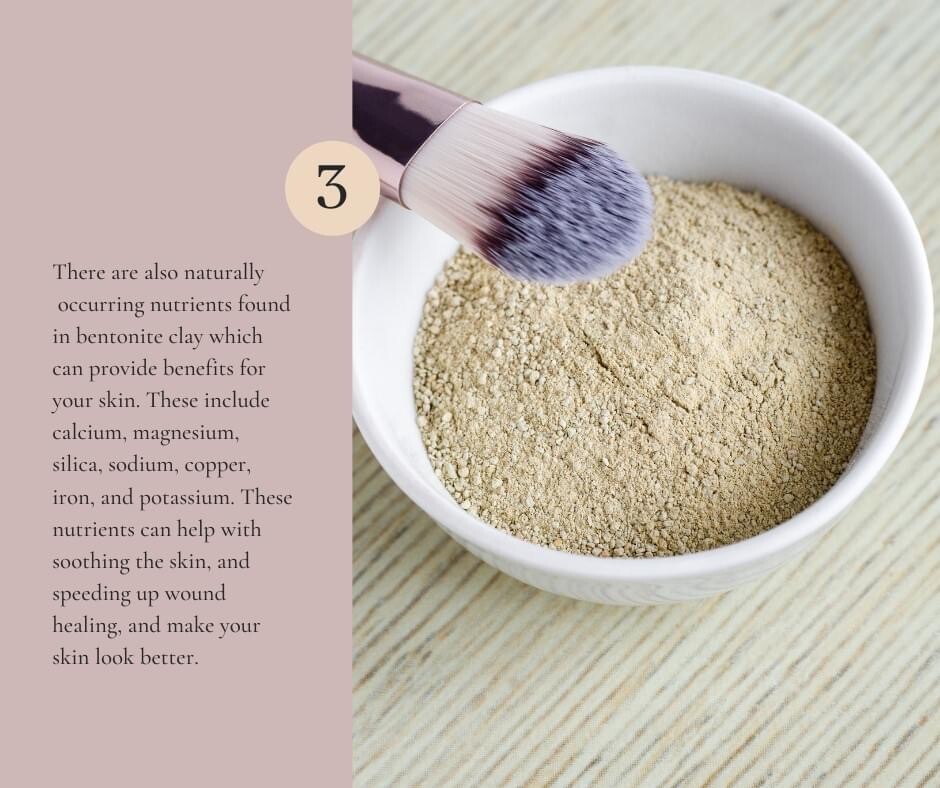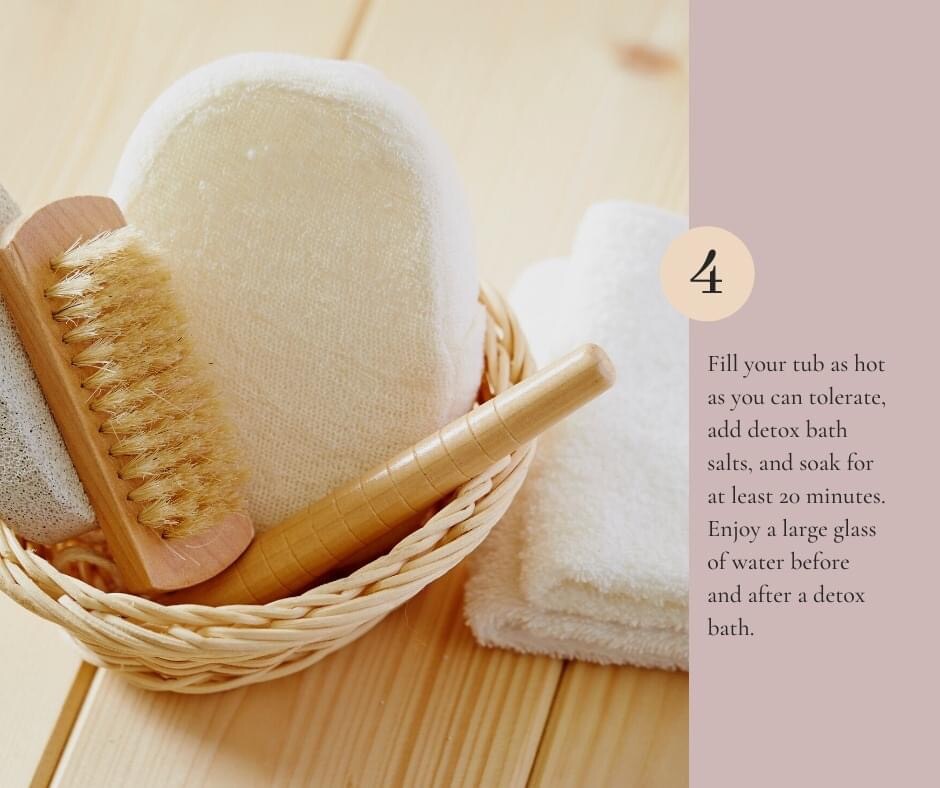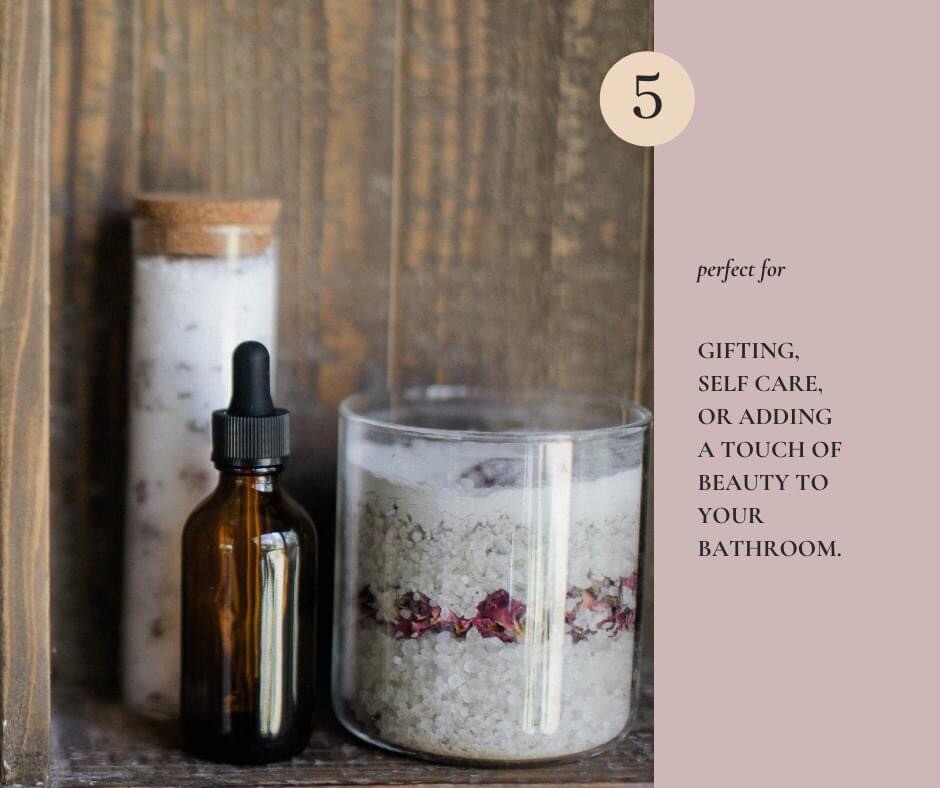 Serenity & Sea Rose Rose Detox Bath + Foot Salts
Ingredients:
• Geranium Essential Oil
• Frankincense Essential Oil
• Epsom Salt
• Bentonite Clay
• Organic Food-Grade Rose Petals
• Baking Soda (optional)
If you don't have those essential oils on hand, some other excellent options to choose from are Young Living's proprietary Seed to Seal Premium blends Stress Away, Lavender, or Valor essential oil. It's totally okay to change it up to fit your desires. My rule of thumb is: the best oil to
use
is the oil you
have.
Directions:
1) Pour Epsom salts into a medium-sized bowl. (Pro-tip: Choose a glass or wooden bowl/spoon, not metal.)
2) Add essential oils to the bowl. I recommend 3-4 drops of oil per cup of Epsom salts.
3) Mix in bentonite clay. (Use ¼ cup of bentonite clay per cup of epsom salt.)
4) Sprinkle in organic food-grade rose petals.
5) Mix all ingredients together until blended well.
6) Use 1 T. - 1/2 cup in a bath and store the remainder in a pretty jar.
7) Fill your tub as hot as you can tolerate, add detox bath salts, and soak for at least 20 minutes.
8) Enjoy a large glass of water before and after a detox bath to make sure you stay hydrated.
*This is not a medical recommendation. Consult your doctor if you have a medical condition before taking a detox bath.
I'd love to hear how much you love this recipe! Share your comment below.
Be well,
Nicole
If you'd like to get more recipes like this along with other wellness tips, join my Facebook group How to Be a Modern Hippie here.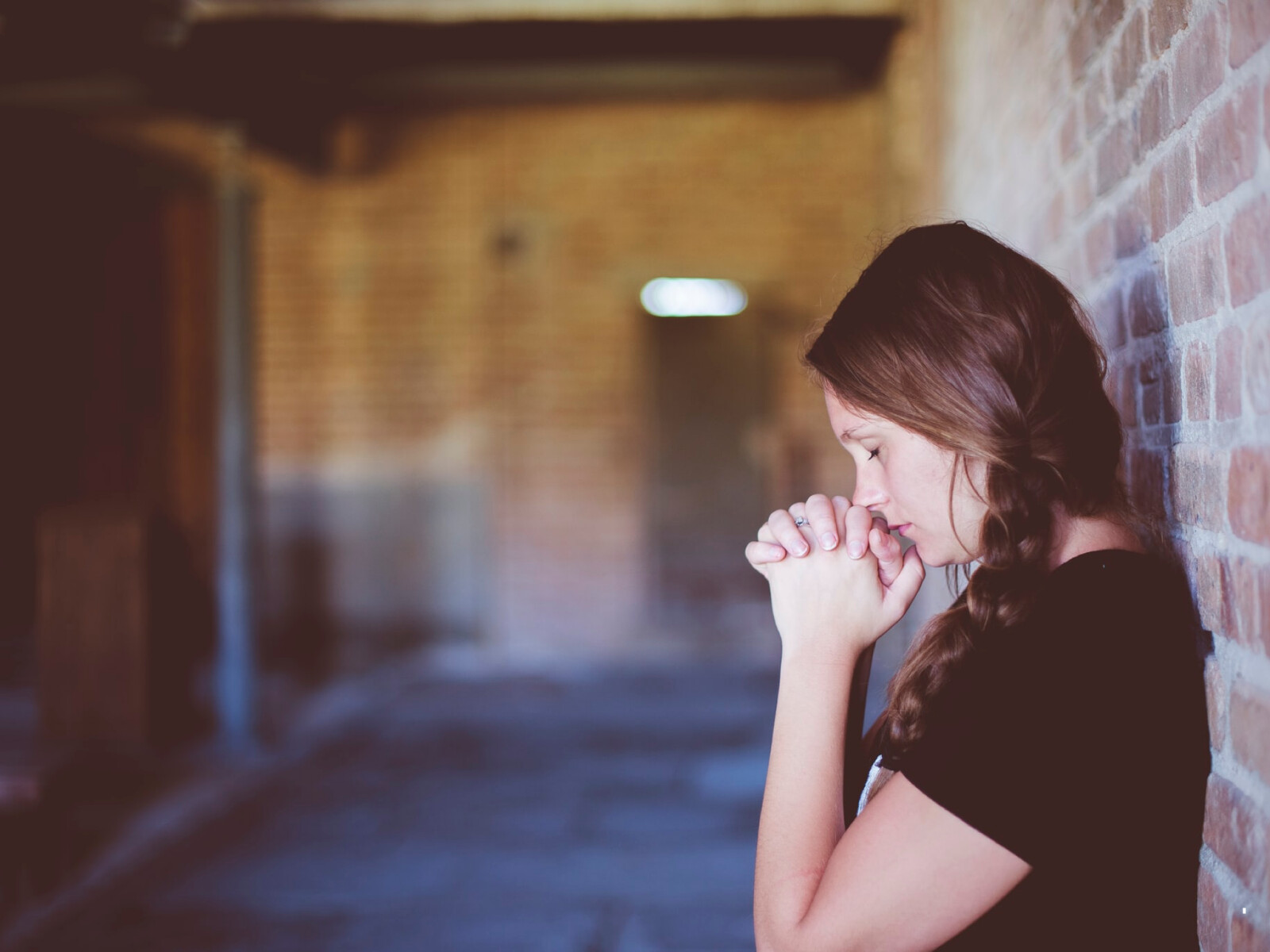 Fear. Anxiety. Stress.
You misplaced your purse.
The phone rings at 2 a.m.
Your child is chasing a ball toward the street just as a car turns the corner toward your house.
In that moment of panic and fear, your heart begins to race, your breath quickens, and you probably develop some super-human strength.
You are, indeed, wonderfully made. Those immediate responses are from your hypothalamus, a tiny control tower in your brain, kicking into gear and telling your body to send in the stress hormones, cortisol and adrenaline. These stress hormones trigger your body's "fight or flight" response that God designed to prepare you to react quickly in an emergency.
But what happens when anxiety, fear, and stress linger? That's when your health begins to suffer. Prolonged stress can cause a host of health issues, including weight gain, depression, headaches, insomnia, and diabetes and can take a toll on your digestive, respiratory, cardiovascular, and immune systems. It's critical that we get anxiety under control before we see the negative impact.
So what are a few simple shifts we can make to manage our stress, especially when what is causing it is beyond our control?
First, B-R-E-A-T-H-E. Inhale for a count of ten, hold it for three seconds, and exhale slowly.

I'm a firm believer that whatever we focus on increases. We can't always eliminate the bad things going on around us, but we can choose to change our focus. Is there a bright side to the situation? Focus on THAT!
Keep a gratitude journal. Studies show that people who practice gratitude experience less stress. Start your day with prayer, then write down three things you thankful for, but make it something new each day.
Employ relaxation techniques. Whatever causes you to EXHALE, do that! Think hot bath with epsom salt, a hike, a massage, intimacy . . . you decide.

Take control of SOMETHING! I'm a control freak, so when things are happening around me that I can't change, I master something. Clean a closet, purge the pantry . . . anything that gives you the feeling of order.
The important thing is to get control of our anxiety and fear naturally before they cause health
issues
. I help women discover a lifestyle of natural wellness, and I'd love to help you!
Sister, there's a better way to live this life!
Be well,
Nicole
We all know that stress, sleep, and sadness are three words that don't pair well together. Too much stress usually equals too little sleep, which in turn leaves us more tired, more cranky, and more stressed. So how do we stop the vicious cycle? Get my
free guide
to learn how we can stay more calm and relaxed during the day and enjoy better sleep at night to live a happier life.