Jul 11, 2016 06:52 AM Central
Robyn Schueler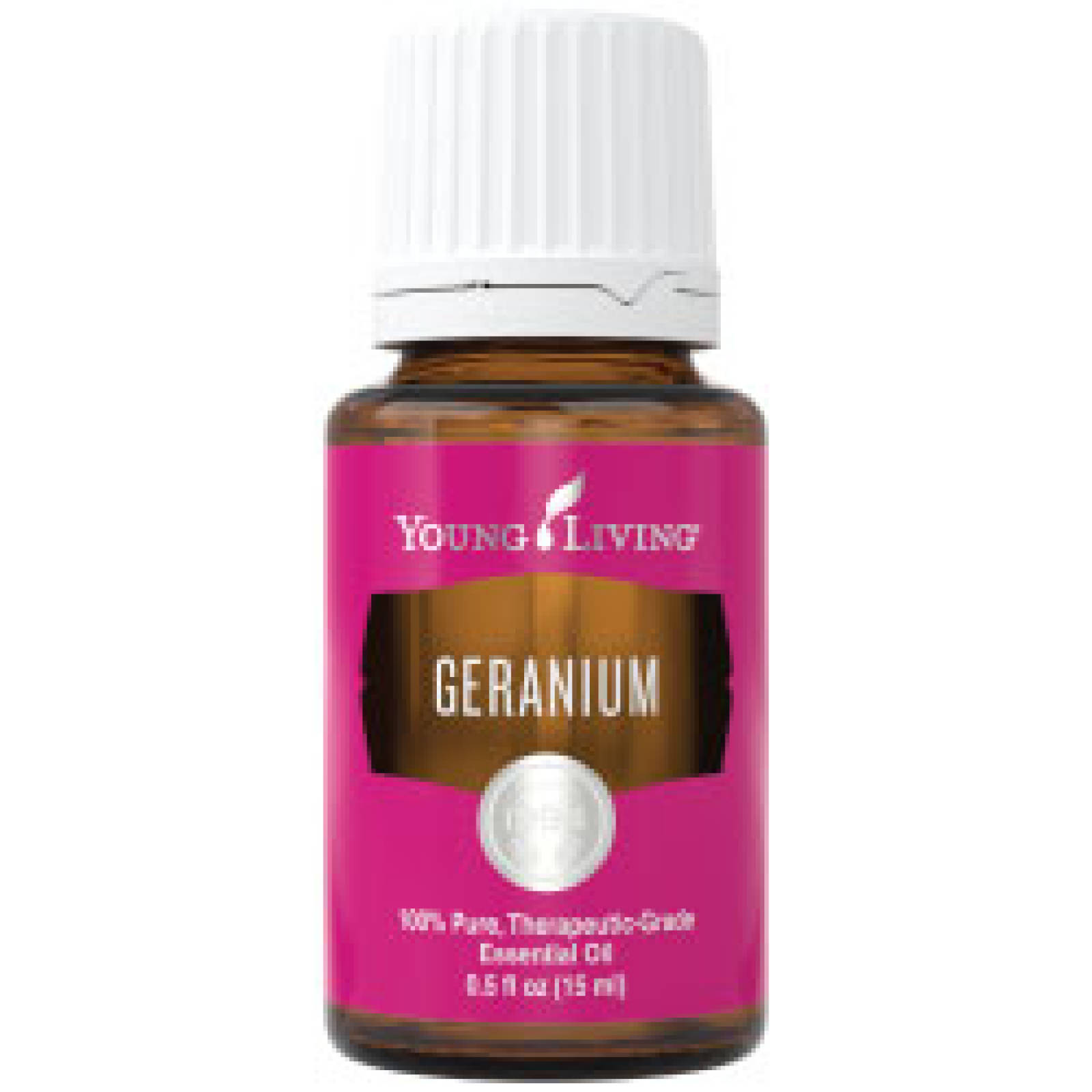 Geranium essential oil is a key ingredient in many of Young Living's skin care products. When diffused or applied topically, Geranium will encourage peaceful and uplifting spiritual feelings.
Customize an uplifting blend for diffusing by combining Geranium with equal parts Bergamot and Lavender.
Add 1 drop of Geranium to your daily application of ART Refreshing Toner for added benefits. Simply add 1 drop of Geranium oil to the cotton ball after saturating it with toner and apply as usual.
And those times that you have creepy crawly head critters:
4 drops Thyme
2 drop Lavender
2 drops Geranium
Put oils in a 2 oz bottle fill 3/4 of the way with a carrier oil(olive is really good for this) the rest water or shampoo. Massage into entire scalp. Cover with a disposable shower cap and leave on for 1/2 hour. Rinse well using 1 cup Thieves Mouthwash. Leave on for 10 min before rinsing out. Do not shampoo hair until next day.
To remove nits I put the above mixture with olive oil and water in a 2oz spray bottle and sprayed on hair and combed small sections at a time.
I washed everything that could be washed adding thieves cleaner to my detergent.
I sprayed items I could not wash with thieves cleaner mixed as directed and added 10 drops of geranium and pine to it.
Now we put pine oil in our thieves spray that we spray on our feet daily and rosemary and tea tree in our shampoo and detangled spray.