Sep 1, 2018 10:50 AM Central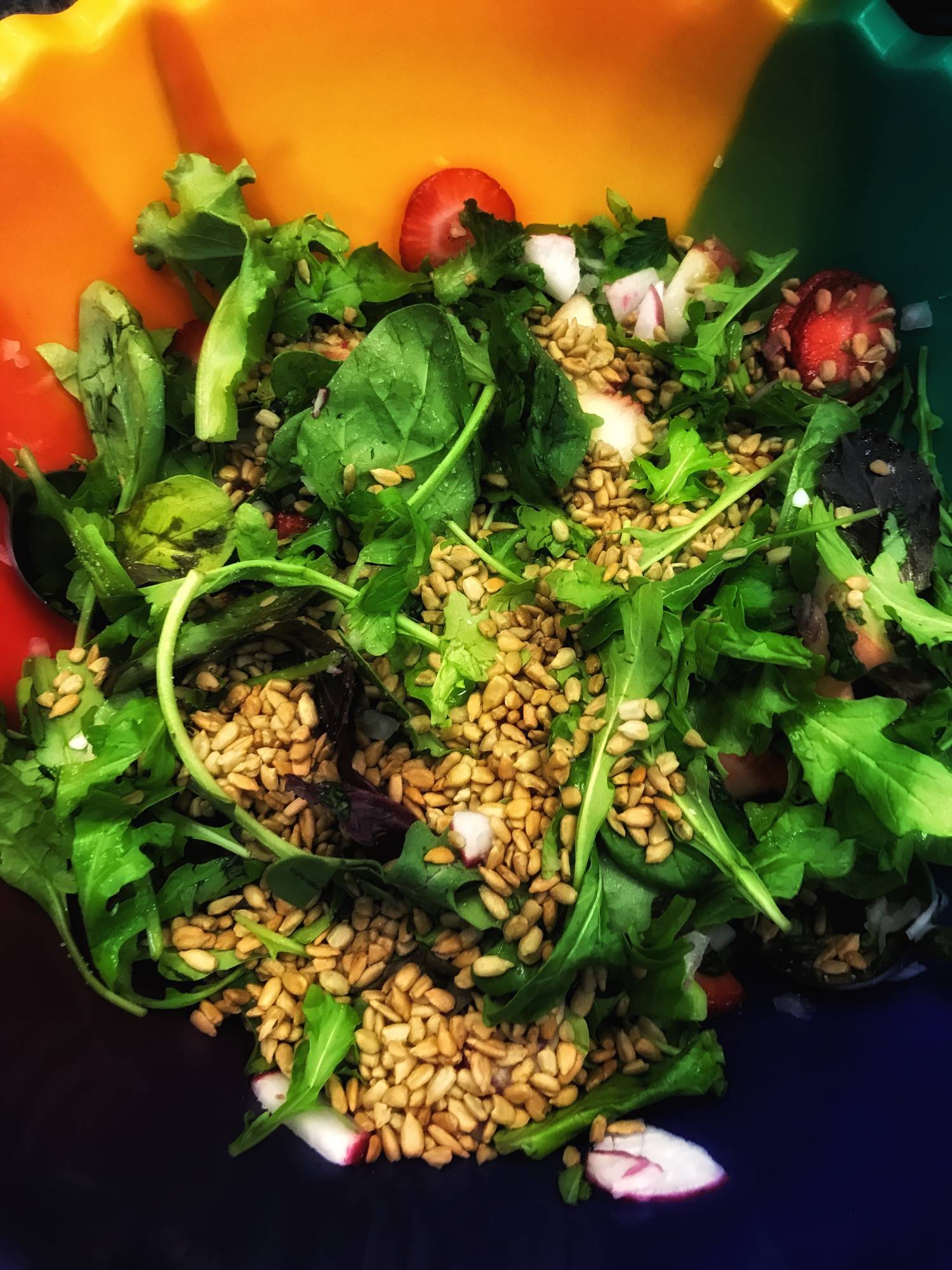 INGREDIENTS:
5 ounces of mixed greens of your choice
1/2 cup chopped fresh basil
10 organic strawberries, thinly sliced
1 fresh peach, thinly sliced,
1/2 small red onion, finely chopped
3 medium radishes, thinly sliced
1/2 cup fresh organic sunflower seeds. Roast & salt then yourself on 400 degrees for about 5- 7 minutes, or until done.
1/3 cup of balsamic vinaigrette.
Prep: Mix up all ingredients or layer in listed order. Tasted delicious both ways, Just your personal visual preference. Add dressing right before serving.