Jun 1, 2018 08:58 AM Central
Apr 26, 2018 12:42 PM Central
I have NEVER had the pleasure of owning this awesome roller bottle of Valor as it's as rare as a unicorn and OH SO GOOD for you!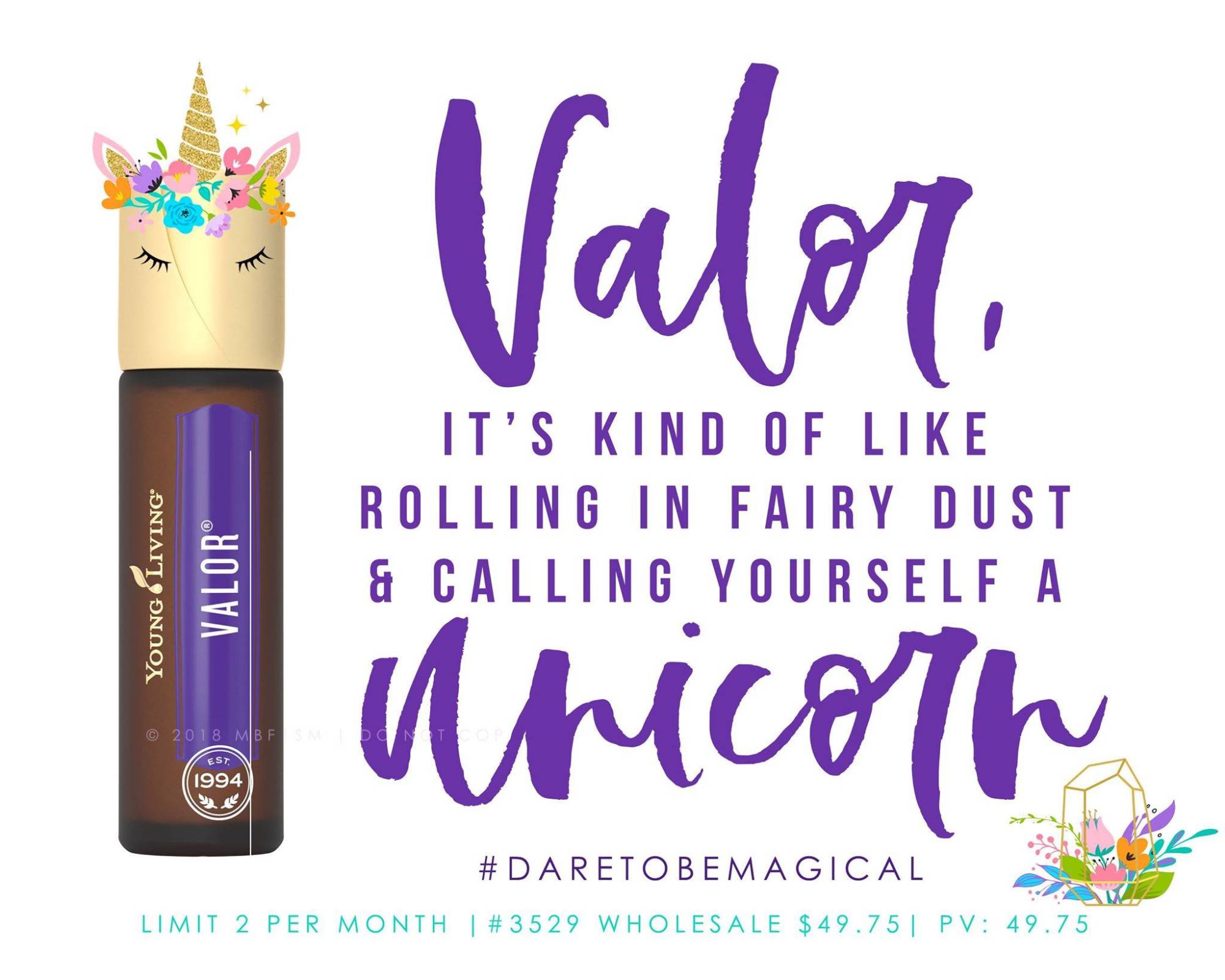 We have used Valor for so many things including snoring, ear whoosing, as my chiropractor in a bottle, my chilling oil and helps when you just need to have more courage and confidence in your life. Oh Yeah! You are limited to just 2...but get it while it's hot my friends!!!
Here's the stats:
Item Number: 3529
Wholesale Price: 49.75
PV: 49.75
Retail Price: 65.45
2 Per Account Per Month
Quick Order Only
No ER points.
Run friends, don't walk... You know people be crazy over Valor!