Oct 28, 2020 10:49 AM Central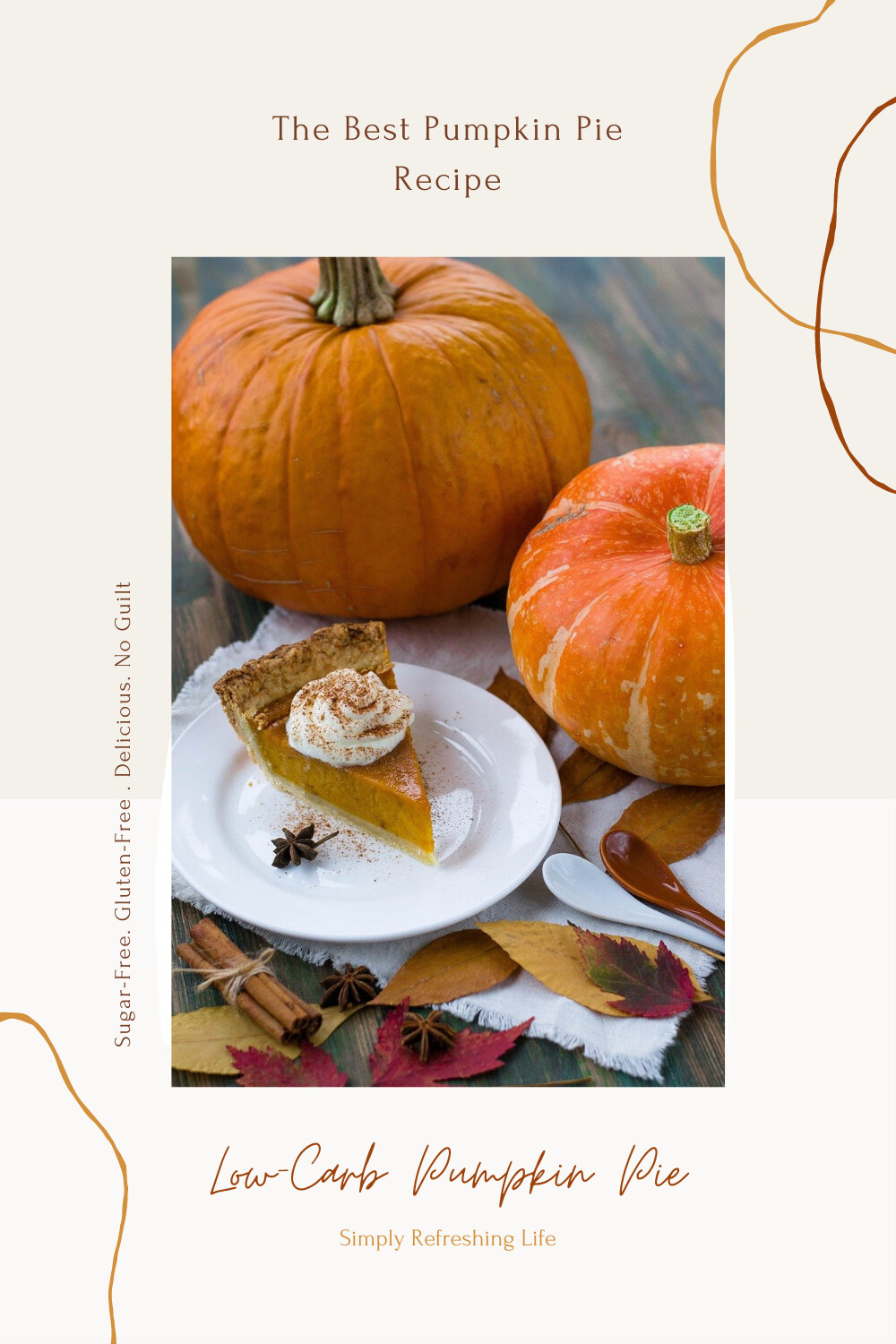 Pumpkin Pie is THE TREAT to have during the Fall Season. Almost everywhere you go, you see pumpkin everything. It is so delicious. I really take care of what I eat as well as what I feed my family. I want to enjoy treats such as pumpkin pie, but I do not want the bad stuff in my body. I tried several recipes until I came up with the perfect one for this delicious treat. We all loved it!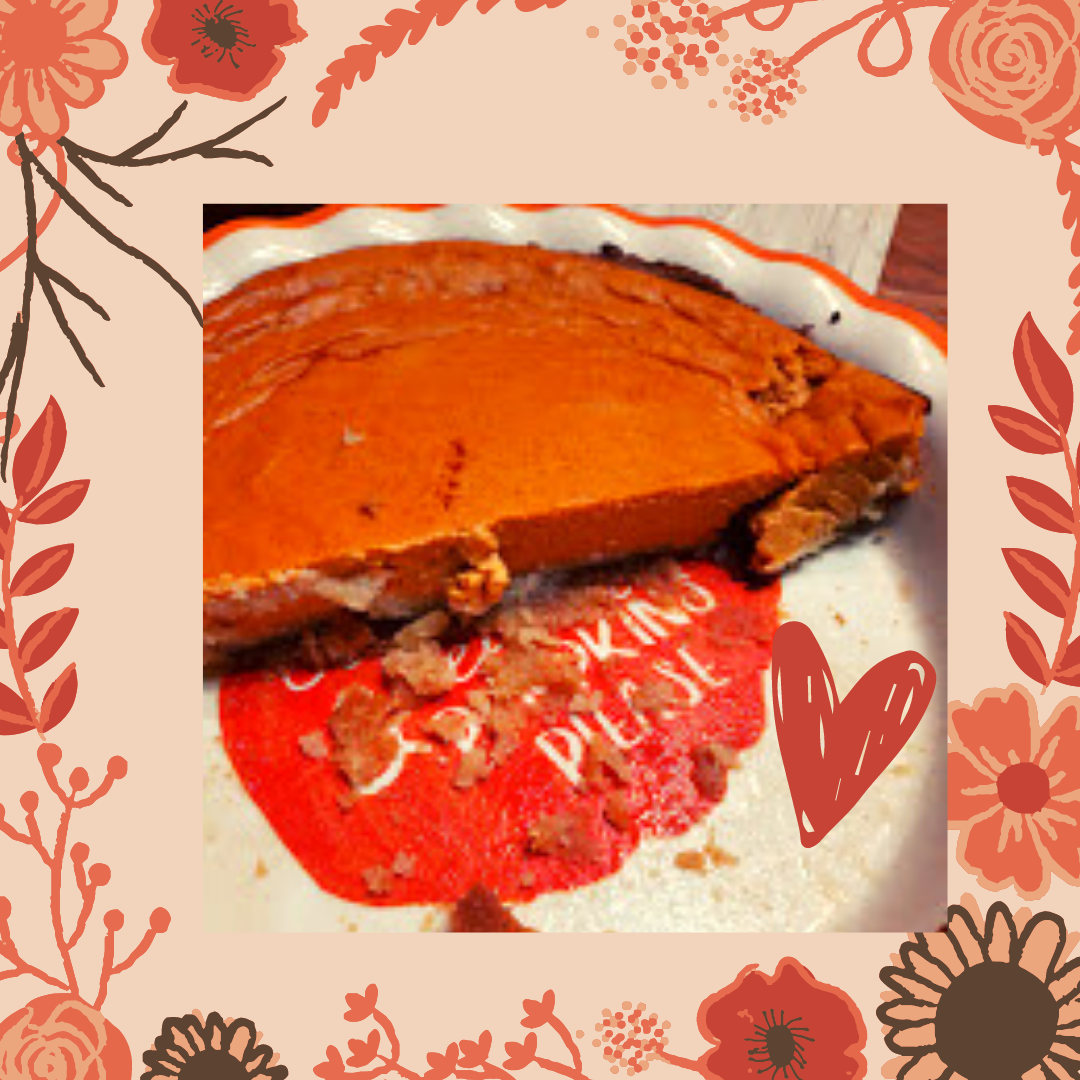 Please note: This blog contains affiliate links. If you buy anything through this link I receive a small commission. t does not cost you anything extra to do that and it helps me to keep this blog going.
According to healthline.com, "Pumpkin is actually good for you! It is rich in vitamins, minerals, and antioxidants - making pumpkin incredibly healthy. What's more, its low-calorie content makes it a weight-loss-friendly food. Its nutrients and antioxidants may boost your immune system, protect your eyesight, lower your risk of certain cancers, and promote heart and skin health."
WebMD says pumpkin can improve our vision, strengthen our immunity, and help our skin look younger and glowing!
There are several varieties of pumpkins. I usually get the Pie Pumpkin.
I like to roast my own pumpkin and make treats with it. It is really easy. I cut the pumpkin in the middle, get the gut and seeds out (I save the seeds to roast them later), and bake them (pumpkin flesh down on the cookie sheet) at 375 degrees for about an hour or when I can pierce them easily with a knife. I then let them cool a bit and get all the flesh out and put it in the blender until it is pureed. I store them in mason jars. I do about 1 to 2 pumpkins at a time, depending on size. I use the puree in several treats within 2 to 3 weeks.
Let me share the pumpkin pie recipe with you all.
For the crust:
2 cups of almond flour
¼ tsp salt
¼ cup of zero-calorie sweetener
1 egg
3 tbsp unsalted butter, melted (if you have salted butter, do not add salt)
For the Pie filling
2 cups of Pumpkin Pie Puree (or 1-15oz can of Pure Pumpkin Puree)
¼ cup of heavy whipping cream (Carrageenan-free)
8oz of cream cheese, soften (do not get fat free cream cheese, it messes with the consistency and flavor)
½ cup of zero-calorie sweetener
3 tbsp of sugar-free Maple Syrup
2 eggs
1 tsp of pure vanilla extract
2 tbsp of pumpkin spice
I like to add 2 drops of Young Living vitality essential oils of - cinnamon bark, clove & nutmeg for extra flavoring.
How to bake it:
Set up the oven at 350 degrees. Grease a pie dish with butter and set aside.
For the crust: Mix the dry ingredients in a bowl. In a separate bowl, mix the butter and egg. Add to the food processor and mix until a dough forms. You can also use a mixer. It should look like soft playdough. Press on the prepared baking dish. Poke holes with a fork and bake for 13 to 15 min or until golden brown. Let it cool for about 15 to 20 minutes before you pour the pumpkin pie filling in it.
For the filling: Mix all the ingredients in the blender or food processor, until all is well integrated. We do not like the pie too sweet, so the amount of sweetener I added was perfect for us. If you like it sweeter, you may add ¼ of a cup more of sweetener or if you like, you can substitute that for coconut sugar - which is low in calories. The pie will no longer be sugar-free, but it will not have the bad sugar in it.
Bake the pie at 350 degrees, for 50 minutes or until you poke it and the fork comes out clean. Let it cool and enjoy!
Tell me if you make this! I want to know how you like it!
Get started with Young Living today! : https://yl.pe/jessi-delgado
Join my group: https://www.facebook.com/groups/SimplyRefreshingLIfe/
I love to see you on the internet - here are my pages:
Facebook: https://www.facebook.com/SimplyRefreshinglife/
Instagram: https://www.instagram.com/simplyrefresinglife
Blog:https://getoiling.com/SimplyRefreshingLife/page/home
Subscribe to my channel: https://bit.ly/2AloRtT
Get my FREE guide for self-care for busy and tired moms here: https://getoiling.com/SimplyRefreshingLife/landing/get-started-on-selfcare
Get my FREE guide for 3 Ways of being "Crunchy" can improve your overall wellness here: https://getoiling.com/SimplyRefreshingLife/landing/are-you-crunchy-
Affiliate Programs - The Daily Grace Co - https://bit.ly/3d1obcC
Oct 21, 2020 10:43 AM Central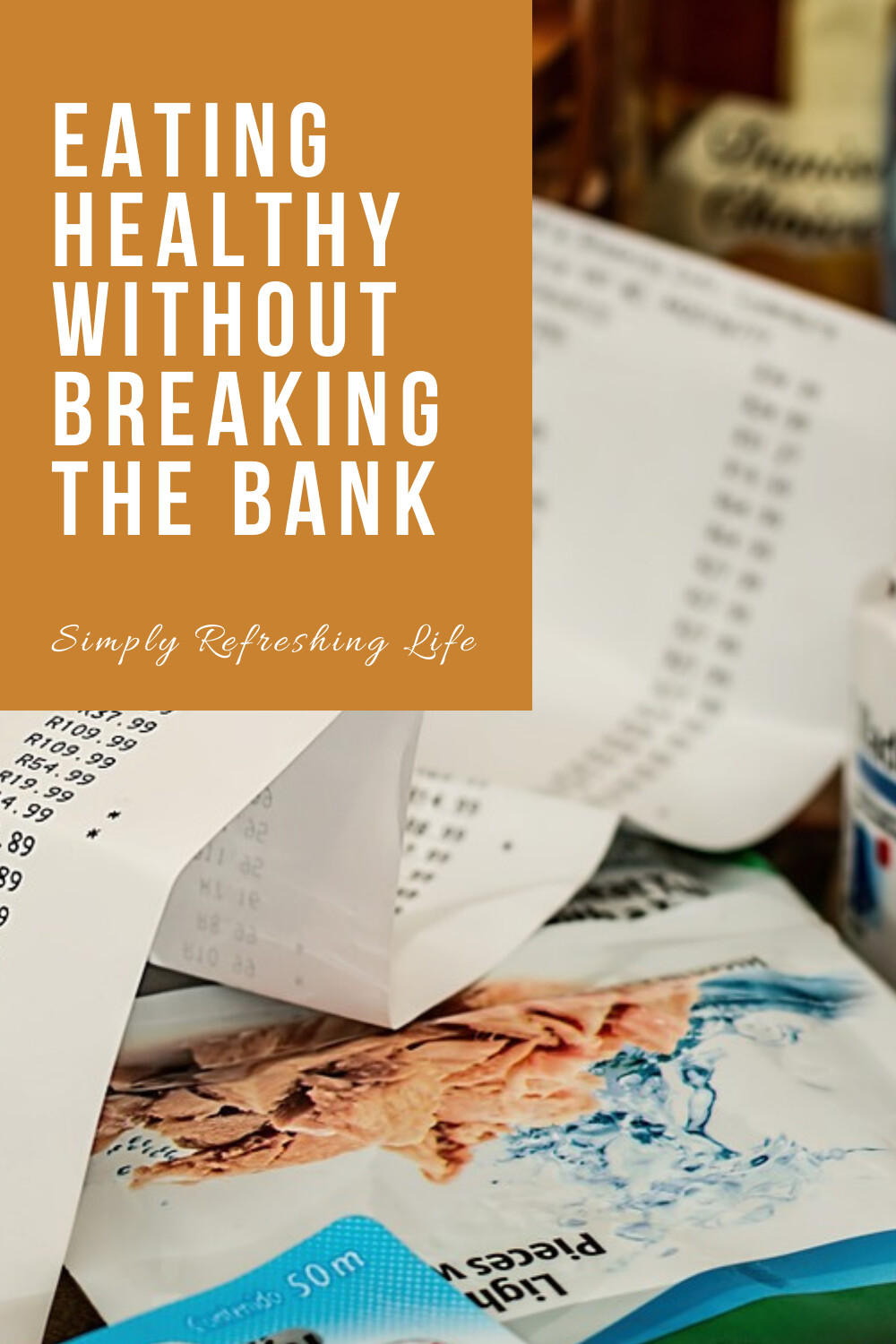 With so many eating plans out there, it can get overwhelming and frustrating at the time to choose what is best for us and our families. There are so many food items in the market to choose from, but which are the best and which ones should you avoid. Believe it or not many times price has nothing to do with the food being good for you. We can overpay for something claiming to be organic, but once we look closely at the ingredients, they add sugars and preservatives which our bodies are not benefiting from. So what should we do?
I love to cook. I cook every day for my family. I have gotten into the habit of reading my food labels and even making many of my food choices from scratch whenever possible. I have found ways not to break the bank in the process. I'm going to offer you a few tips which have helped me along the way
1 - Seek the sales - the majority of grocery stores send out a weekly flyer with their sales. I keep the flyers of the stores closest to me. I try not to drive around town getting groceries. I find myself buying produce in one store and the rest of the groceries in another, because of the sales they are running. A lot of stores offer coupons online - make sure you select those.
2 - Check the labels. Just because an item is cheap, does not mean it is good for you, and the same principle applies to the more expensive items. I am particularly skeptical about organic products. The front of the product can say wonderful things such as "100% organic" "good source of vitamin xyz" etc, but then you turn it around and you see all these "organic" ingredients you wouldn't want to put in your body such as "organic corn syrup" or "organic fructose" or "organic cane sugar" or "organic canola oil." All these ingredients contribute to poor gut health.
3 - Make it yourself. There are lots of things you can actually make yourself and save money in the process. Making your own spaghetti sauce for example is not that difficult and it is healthier. I much rather buy the produce - organic when possible - and make it myself. It is so much simpler, I know what I am adding into the recipe and the results are way better.
4 - Learn from the experts. There are lots of health coaches out there who provide recipes, ideas, and resources on how to save money and still eat healthily. My favorite is Bobby Parish - from FlavCity. His recipes are easy to follow and very healthy. His recipes have been a hit with our family.
5 - Focus on the bigger picture. Spending less money on your grocery bill, because it is cheaper and not really caring for what the ingredients are or the oils they are cooked with might, later on, come back and haunt you. An unhealthy food item might be cheaper, but it is our health we are talking about here. It might satisfy our wallets now, but what is happening to our gut health when we consume cheap, processed & unhealthy food? We can have inflammation, poor gut health and eventually we will deal with bigger and more expensive health issues. I don't know about you, but I rather pay the grocer now than the doctor later. I want to be able to grow old and enjoy my grandkids and life without being sick because I didn't take care of myself when I had the opportunity to do so.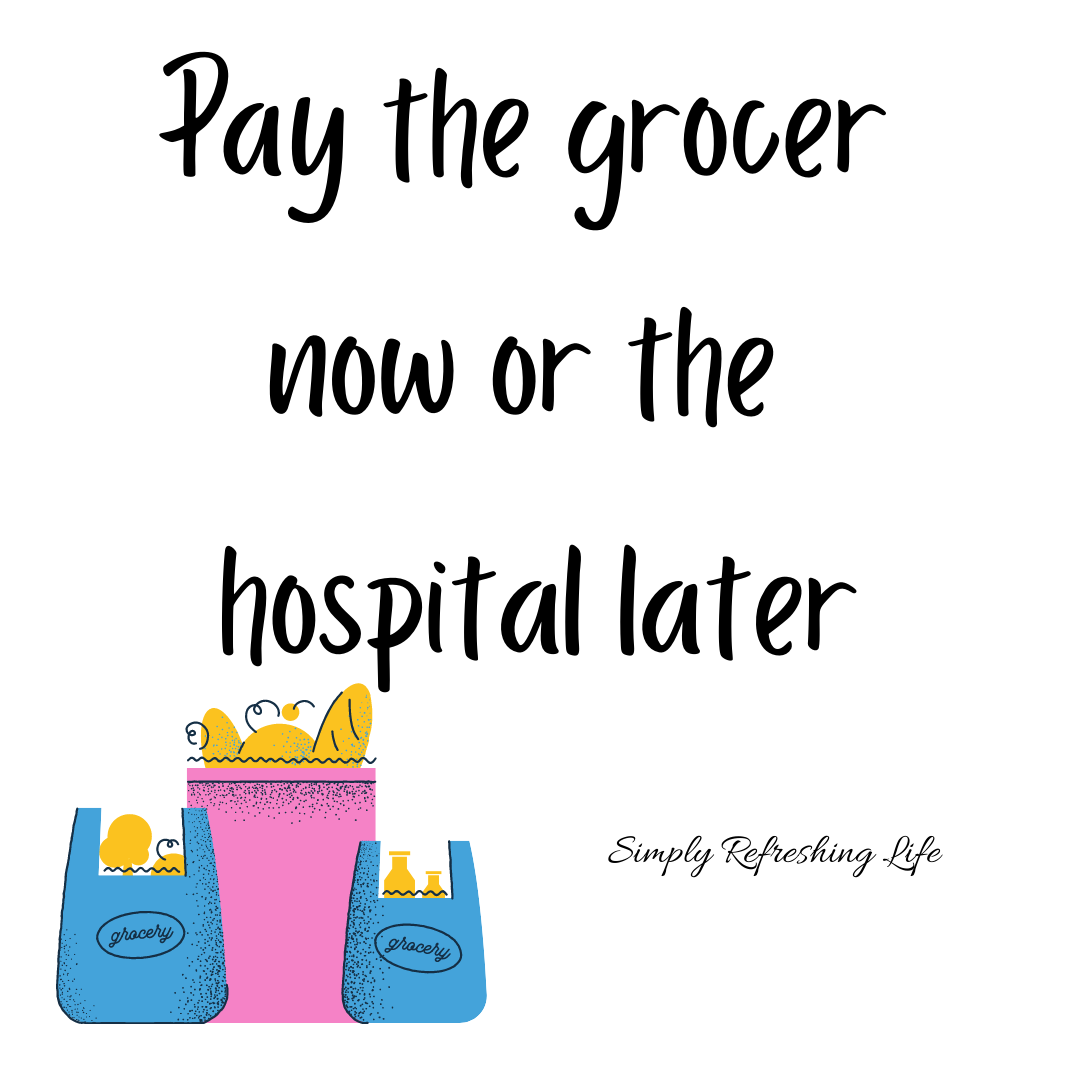 Eating healthy does not have to be super expensive if we are smart about it and wise with our money. At the end of the day, we want to preserve our health so we can enjoy our lives to the fullest.
Get started with Young Living today! : https://yl.pe/jessi-delgado
Join my group: https://www.facebook.com/groups/SimplyRefreshingLIfe/
I love to see you on the internet - here are my pages:
Facebook: https://www.facebook.com/SimplyRefreshinglife/
Instagram: https://www.instagram.com/simplyrefresinglife
Blog:https://getoiling.com/SimplyRefreshingLife/page/home
Subscribe to my channel: https://bit.ly/2AloRtT
Get my FREE guide for self-care for busy and tired moms here: https://getoiling.com/SimplyRefreshingLife/landing/get-started-on-selfcare
Get my FREE guide for 3 Ways of being "Crunchy" can improve your overall wellness here: https://getoiling.com/SimplyRefreshingLife/landing/are-you-crunchy-
Get access to the "Unlocking the Secrets of Self-Care & Emotional Balance" Workshop
Affiliate Programs - The Daily Grace Co - https://bit.ly/3d1obcC