Jul 12, 2018 03:43 PM Central
Dave and Terry Martineau
After sharing AFT with people in several countries and across the US. The fruit in the lives of the people I have worked with is amazing! Maybe you are feeling stuck over a situation in front of you. Maybe you need some direction and just can't get clarity. Aroma Freedom Technique is a gentle way to clear emotional blocks using guided questions and the tools of Young Living Essential Oils. If that is you, read on. Your story could be here.
You are thinking....How does it work for a Christian? ?
It is a tool to 'renew your mind' The Bible says to make every effort to do the work to believe. AFT is just a tool that helps identify where we are walking in unbelief and gives us a chance to change our thoughts about that. We can't change what we aren't aware of. The oils help the brain calm down so we can get God's thoughts about our situation and get free of whatever is entangling us. Once we identify the truth of what God says, not just in our intellect but also our spirit, then we can throw off what is not true and hold on to the truth. We meditate on the truth for a few days, standing on the word of God, breathing the fragrance of life, and strengthening ourselves in the Lord.
Let the stories speak for themselves.....
Terry is a wonderful AFT practitioner. She's a gentle guide and made me feel comfortable in my sessions. I love when I get to have sessions with her because AFT is helping me through a difficult season; I discovered AFT at just the right time. Thank you, Terry, for all your help and encouragement as I heal and get stronger!
😊
KP
Terry was gracious enough to work with my amazing 6-year-old, who has a pretty solid fear of being alone or left out. She guided him through an easy conversation that found out how he really felt, offered up a great affirmation, and narrowed down his special oil. We now have orange in a roller bottle and his affirmation memorized! He tells me that he uses it when he is scared, and he even had one of his friends follow his lead. Truly a great tool in the toolbox of our little people 😊 KD
What an amazing experience I had when Terry gave me my first AFT Session! In a matter of a few minutes I broke through fear of growing my business that I didn't even realize was there. I am now experiencing consistant growth in my Young Living team that I never dreamed possible! Terry is encouraging, strong, full of wisdom and always works in the right timing of her clients. I am so thankful for her leadership, enormous skill and tender heart. 😊 DC
Terry worked with our son who is 6 and had a great fear of getting on the school bus. In a matter of minutes she connected with him. He let go of the fear and handed it to Jesus. The next day he proudly stood in line and boarded the bus with no fear! Came home the same way. We are so grateful for Terry's gentle manner and the complete shift that happened in our son.
😊
TL
Terry worked with my business builders all at once over zoom. We came together from east and west coast at once! Wow! She has the ability to bring unity and focus. Each member of my team was impacted. Roadblocks removed for many, new vision and goals touched! 😊BM
I have had two sessions with Terry and each one has brought profound revelation and transformation in my life. She follows the lead of Holy Spirit in her sessions and gently guides her clients to connect with the truth God is revealing. Terry is full of hope and expectation and carries an anointing that breaks the heavy yoke! I highly recommend Terry!

😊

HH
I did an AFT session with Terry last October. I wasn't even sure how AFT could help me but I was frustrated with feeling stuck in the important areas of my life; in both my relationships, and at work. We set up a time in the next week on-line that we could meet on a Zoom call.
I wasn't feeling like I had any control over any of the things that were happening to me and I very much felt like a victim. I didn't want to feel that way, but often when you find yourself in a place you hadn't planned to, you can's see clearly how or what you need to change that would be effective. Usually you've tried just about every option you can think of already. Life throws curveballs at all of us. We all need help sometimes.
After talking through my feelings a little bit, Terry helped me decide on a place to start.
Terry walked me through feelings of the present and I discovered the past as well. I smelled different oils and prayed during the process. It wasn't the easiest process to face my emotions and insecurities, but Terry was non-judgmental and safe place and helped me work through even painful moments/beliefs of my past.
The process took less than an hour and I began to see immediate results. I noticed I was speaking what I was thinking with less hesitation. I was more concise and clearly choosing when to confront situations around me, but all with less emotional intensity. Confrontational moments were received better than they had been in the past. I was able to look in upon my life and do what I felt was best for myself without having any fear of other negative response from others holding me back. Within weeks my I had confronted multiple areas of frustration in a calm and clear manner and began to see changes and growth in these areas of my life.
I am very thankful for this process and can't wait to do it again. 😊 Looking back it became a pivotal moment of change which catapulted growth that I can see clearly as a direct correlation to that AFT session. 😊JN
Ready for a breakthrough? Reach out.
May 10, 2018 07:28 PM Central
Dave and Terry Martineau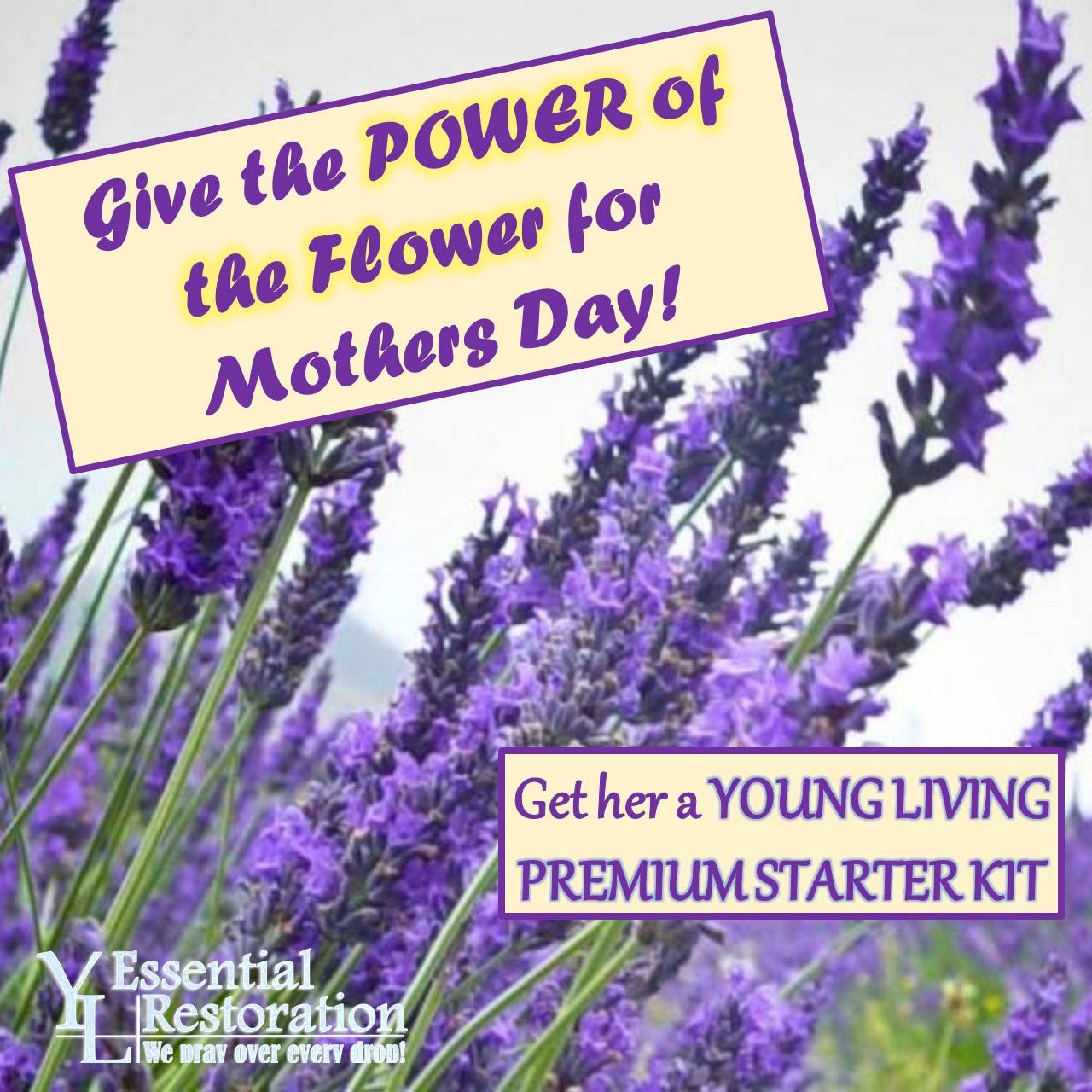 Mother's Day is a painful time for many. It brings up unmet expectations, painful memories, loss. Not a beaming Mother holding a bouquet of flowers with spotless children standing around with a grin.
Sound familiar? I spent 9 long years waiting to be a Mom. On one particular Mothers Day, the minister I worked for chose me to stand in front of the church and hand the flowers to each Mother as they filed by me beaming. There I was, childless. I held back the tears as long as I could as I carefully gave out several hundred bundles of flowers.
Look around. There are people all around you who are fighting internal battles. If I had known back then what I know now, life would be so different!
I smile when I see how far I have come from the tearful Sunday morning. There have been a lot of storms and seasons since then. Now, I have tools that work. Now, I daily share those tools with hurting people all around us. I am so grateful!!
These powerful oils bring a balm of healing to hurts, memories, and wounds. They work. These powerful oils work on the part of our brain that stores and files all your emotional experiences. Did you know that part of your brain responds only to smell? When you smell the cologne/perfume of someone in your past it will immediately bring you to that memory. Sometimes those memories are connected to pain. Sometimes they are connected to a warm memory that is revisited when you smell fresh baked bread or chocolate chip cookies because you enjoyed the food with an enjoyable time.
Before you were born, God inserted healing in plants, shrubs, trees, herbs, resins for you. Using the overwhelming blend of oils can bring you to a place of peace every time you breathe into a memory or difficult feeling.
The power of AFT, the Aroma Freedom Technique, goes in and erases painful memories and roadblocks and brings a new level of peace. We are equipped to walk you through that. Reach out.
The freedom oils allow us to heal from the inside out and walk free--- really free.
This weekend is the perfect time to reach out to those around you. Does your Mother, or a woman who believed in you, have a Premium Starter Kit? Why not gift her the healing power of the flowers that will not wilt in a few days. (we will even teach her how to use them for you!) Think of the women around you that are overwhelmed. This could be the most timely gift you have ever given.