04/06/2017 12:44 AM Central
Before Young Living days, my health had slowly declined and no one could do anything about it. I had to learn to accept that bad health comes with old age. But someone is still watching over me, because I had been introduced to Young Living essential oils. After a few months of using , I began using more of their products and I started to see my health improve. I start this morning routine 3 months ago and I love every drop of it because it provides nutrition and vitamin to my body. The Ningxia drink helps strengthening my immune system. Moreover this routine taste sooo good and make you feel so full and reduce craving for snack.
It started with the Slique challenge a few months ago. Slique includes many different dietary supplements to boost your metabolism and maintain lean muscle mass when used with exercise and low-calorie diet. It's not magic, so you still have to work to be healthy!
The most notable supplement is the Slique Shake meal replacement. It's vegan and contains protein and fiber. It is a powder that you can mix with water or milk to drink, but recently I began to use it as an ingredient in my smoothies for breakfast.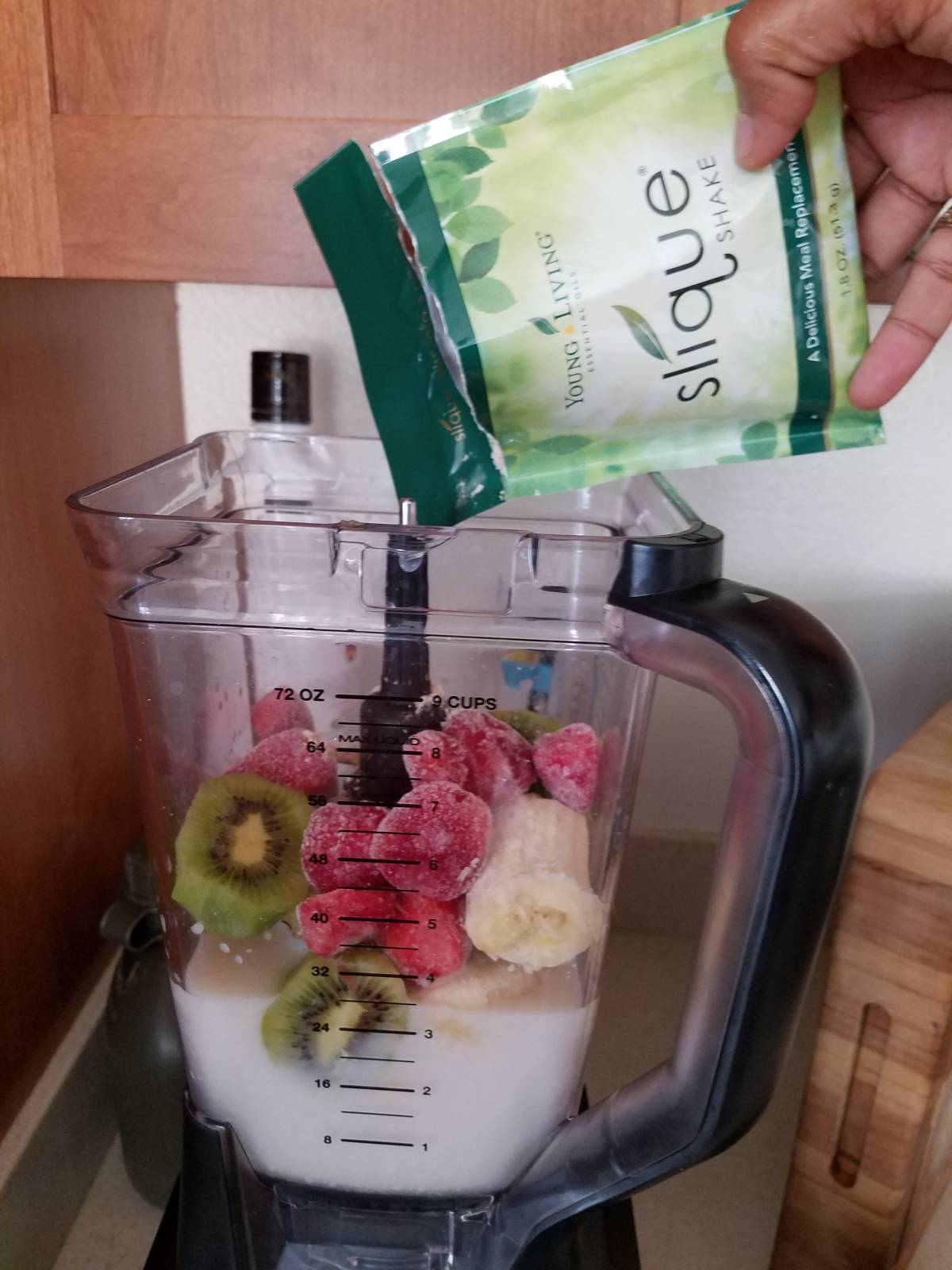 The powder is berry flavored, so I mix it with strawberries, bananas, flaxseed or almond milk, and some ice cubes to boost the flavor and make a refreshing drink. Sometimes I add a drop of citrus-flavored essential oils like orange, lemon, or grapefruit to experiment.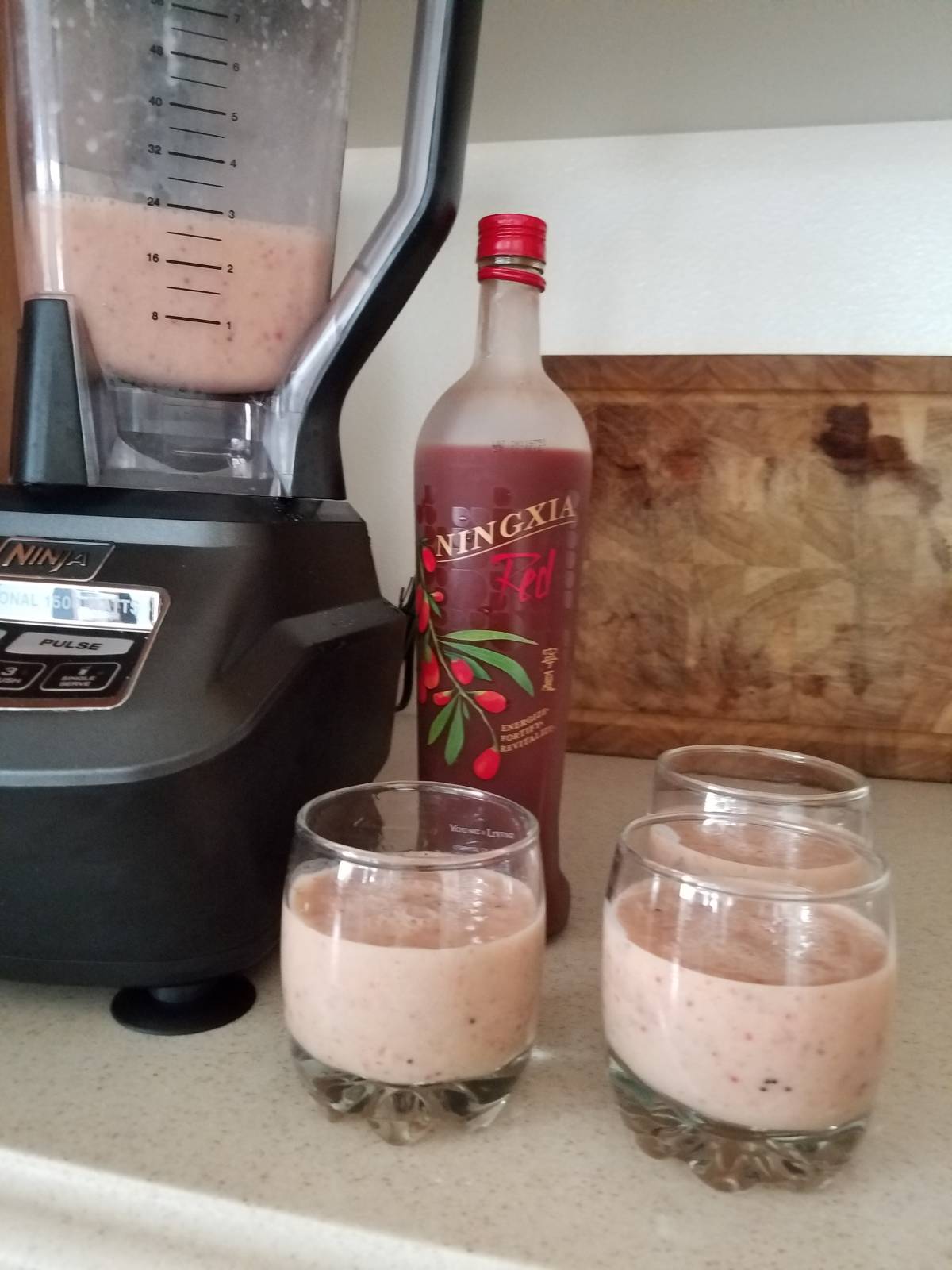 Another thing I do each morning is take a shot of Ningxia Red. More details on Ningxia in the future (;