Nov 27, 2016 11:11 AM Central
As mentioned in my earlier post - "Why We Diffuse" - aromatherapy and creating a "yummy" home atmosphere were not my primary motivating factors for purchasing diffusers. My primary motivation was overall improvement of my family's daily health. I must say, though, that as I have increased my stock of oils for various roll-on blends, I have begun to play around a bit.
Let's face it - you can only stock up and store so many oils before stepping back to wonder, "What on earth am I going to do with all this?!" Well, at least I couldn't! So, as the holiday season approached I began to do some research and I found some favorite things. Both in my classroom and at home, I love to set the seasonal "feel" using oils. I LOVE it when my children exclaim, "Ooh, it smells like Christmas!", or "pumpkin pie!" Basically, you fill in the blank :-). I can claim absolutely NO credit for any of these blends, but some of my favorite (which I believe were concocted by Young Living and / or Young Living oil users) are:
A Walk in the Woods
Flannel Shirt
Pumpkin Pie
Fall Leaves
I'm including the recipe images with this post. It's so much fun to "play" with your oils. All you need are some basic single oils, a few leftover empty oil bottles and a little creativity. Once you get the hang of which oil singles add which aromatic notes to the published blends, let your imagination and personal preferences take over and run with it!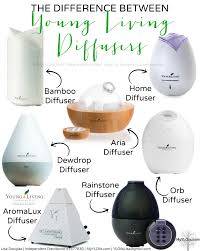 Nov 27, 2016 10:50 AM Central
I love my oils and diffusers, but I must confess that I am not an avid in-home diffuser in the "traditional" sense - by which I mean the largely errant assumption I made of those who used them before I did. My errant first impression of EO users whom I knew - before I explored them for myself - was that they had found a natural, less hazardous option to those yummy, smelly candles that everyone seems to love. I love candles, but after having three little ones running around the house for so many years I gave up on the idea of ever being one of those women... my boys were too rambunctious for me to feel comfortable having aromatic candles lit in various rooms. When they grew past the age of impending hazard, I found that the strength of the chemical scents in the candles I used to love so much inevitably triggered horrible headaches!
Of course, now, I realize that there are so many health and lifestyle benefits to using essential oils! We have a diffuser by ever bedside in my house. Depending on the time of year, my favorite oils to diffuse depend on the seasonal "bugs" that linger in my & my sons' classrooms. So, nightly, we either run Thieves, RC, or an equal parts blend of Lemon, Lavender & Peppermint. If I am particularly stressed by work or life scenarios, then I will diffuse Cedarwood, Sacred Mountain, Aroma Life, Hope or Forgiveness while I sleep.
Additionally, because I never developed the habit of becoming a daily candle-burner when the boys were little, it rarely occurs to me to diffuse oils throughout the house "just because"! Therefore, throughout the year I typically diffuse during the day time for one of two reasons:
1) The house is a little stale from the 4 boys/men, two birds and dog that live here with me, OR
2) We are fighting off a particular season of illness.
Now that we have been using essential oils for nearly 2 years and have built the collection of diffusers in each room / for each bedside, I am getting a little creative with my stock of oils, and I'm so excited to experiment with this fall and its holiday seasons!