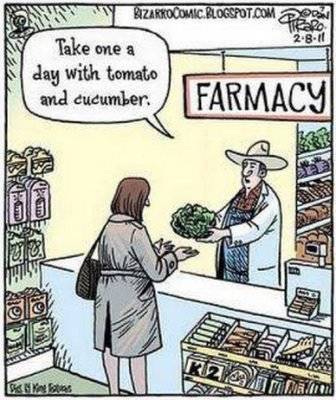 11/20/2017 10:21 PM Central
Sometimes we have an experience in our lives that changes not just those few days, but creates momentum for bigger changes. This was the 21 day cleanse-Vegan, Sugar free, Dairy free, Gluten free, Caffeine free, Alcohol free.
My entire family did it, Ben and Alanna right along side me. It is only 21 days we told ourselves. We can do this right? We went into the experience without expectations that it would really change much. I mean we eat fairly "clean" I thought. I've been trying to do the gluten free and dairy "lite" now for sometime. Alanna was the one who was probably thinking "I'm doomed man." Ben, well, he admitted that he was going to try this to support me but he thought he would last only 3 days.
So as we wrap up day 20 and enter our last day of the cleanse tomorrow, I have to tell you.....we may actually continue most of the habits we have created. Let me tell you why:
Ben's story: He lost over 12 lbs, and his energy is up. The best part, he has been off his diabetes meds since day 9 into this because his blood sugar was "normal" even without meds. Can you believe it? His blood sugars balanced out even with carbs from rice and potatoes and fruits. How? He became so engaged in the cleanse that he began tracking is blood sugar more often than in the 3 years he was diagnosed. He is also off his cholesterol meds, no leg pains and has been going to the gym and feeling great. He even managed to maintain the "cleanse diet" while on a week long trip for work away from home. He was super supportive and an amazing sous chef for me.
Alanna: Well, I wanted her to really give going off dairy a run and I wanted to pull her off the caffeine and sugar. Did you know that sugar can actually stunt your growth? With Ben having type 2 diabetes, along with the grandparents, and with my own health issues, I felt like this was an ideal time to show her some healthier patterns. We worked hard to make sure the peanut didn't lose the weight because she had nothing to lose, by giving her extra protein. She had fun with trying new foods, discovered a love for chickpeas, found friends at school that were vegetarian, and she spent some extra time in the kitchen with me which was a win for both of us. What she learned after those first few days without sugar, was that she no longer got afternoon headaches in science class, and not once did she complain of a belly ache over the course of the cleanse. I also noticed that she was going to bed earlier and sleeping soundly.
Me: Well down about 10lbs, and 2 pant sizes smaller. I can actually see my toes without looking over a bloated belly. No swelling to my joints, I mean NADA. In fact, I was feeling so good after that first week, that I went down another mg of prednisone in the middle of this. The only medications I am taking now is my thyroid one, my prednisone, and my plaquenil in the evening. And the only supplement was the Master Formula in the am. Energy was a huge surprise. I found myself getting up about 5:30am almost routine without the groggy hangover feeling. Many people with lupus can attest that mornings are often the hardest part just getting going. But I found I was up and alert. No naps needed (after the sugar detox was over) and I was actually able to fall asleep at night without the restlessness. I no longer crave sweets, in fact something was sweetened the other day and I was almost turned off by the taste. I don't crave bread like I used to and I know that my GI tract is in a whole new state of happy. Even my hormones decided to join the party and balance themselves out for the month. The mood swings were a little crazy I have to admit. I would not have thought that my diet would effect my moods to this degree. I have read about it and functional medicine talks about the importance of the gut and brain connection as I have mentioned, but to see first hand the power was a little shocking. It was reassuring to hear in the large group of over 300 others doing this, that I was not alone. As my body flushed the toxins out, it also released emotions that had been tucked away.
I was nervous about the cost of foods and the speciality items I needed for many of the recipes, but we quickly realized that we were savings oodles of money by not going out to eat and we enjoyed our leftovers, in fact looked forward to a few. The cleanse with Dr. Lindsey Elmore was so easy to follow with daily menus for breakfast, lunch and dinner. In fact I am guessing that my family enjoyed having an actual warm cooked breakfast many of those mornings. And with the menu planned out it was possible for me to do prep the night before to pack lunches for on the go. I could not have done all the prep and clean up without my amazing family helping with dishes and shopping, after all I still needed to conserve a few spoons for my health.
They say that we should not be controlled by food. We should look at food as the need we have for energy and life. What do you choose to feed yourself daily? Moving forward from here I think Ben will have some tough choices learning what foods he plans to take back in, but I am more confident that ever that I can maintain a dairy free and gluten free diet without the "light" philosophy. I know how good my body feels like this and I really want to keep that feeling alive. For Alanna, we will give her the binge days of her pizza that she wants to try but I am hoping that she will realize that her body has changed too and that feeling miserable afterwards is just not worth it. I believe in my heart that she will come back to the "light" side before you know it.
I plan to repeat this process in the spring and see what differences that round will bring. But for now, I can happily say RIP to the Chai Lattes and Pepsi. And I am not sure I will ever look at meat the same way. So to all of you that are struggling with weight, DM, autoimmune dysfunction, depression and more, if I have learned nothing else from this, it is that food really DOES have the power to heal. It is up to us to decide how we want to fuel our bodies. Love yourself enough to make healthy choices a priority.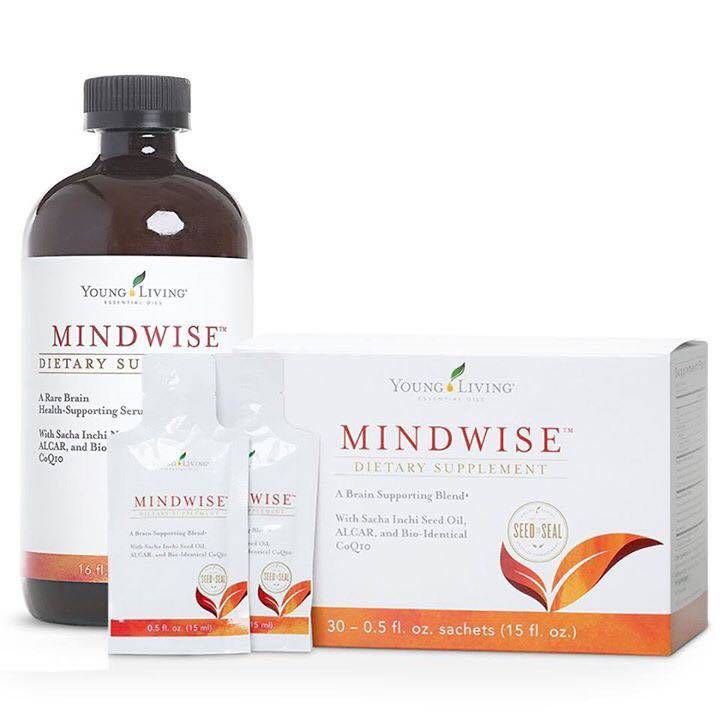 11/15/2017 09:25 AM Central
There is excitement in the air and it's not just because of the exciting Black Friday sales YL will have. Rumor is that there will be over 40 products featured (Quick Order only) for some great stocking stuffers and gifts!
But today, TODAY they released a new product. Well more of a re-do of a very popular product. MINDWISE! MindWise is a dietary supplement that used to combine the sacha inchi nut with a proprietary essential oil blend to support both brain and heart health. I am personally excited because I heard that they have improved the berry flavor, which was a stumbling point for me using consistently. And it is no longer from the nut itself but the sacha inchi seed oil so that will make it less "oily on the palate" as Lindsey Elmore said. They also made it covenant in little "to-go" packets that you can take with you for travel and it does not require refrigeration like the old formula.
You can call it CardioMind to remind you of what it does, but many of my friends here have complained about neurological problems and mental fog. Memory loss and lack of focus? Maybe we need to do a challenge with this new product and give it a try. Here is the research that I found:
What is A Sacha Inchi Nut?
I like to know as much as I can about anything I new I start. This is what I discovered about the sacha inchi nut (Plukenetia volubilis), which is native to the Peruvian Amazon. It is also referred to as the Inca Peanuts, Sacha nut, mountain peanut or Inca Nuts.
The sacha inchi nut is touted as an amazing superfood. It is rich in omega fatty acids 3,6, and 9, protein, fiber and antioxidants.
The sacha inchi plant grows in the Amazonian rainforest on a vine with star shaped seed pods, so they are technically seeds not nuts. They have been a large part of the Incan diet for over 3000 years. Young Living uses the seed's precious oil for the MindWise supplement.
"The seeds of inchi have high protein (27%) and oil (35 – 60%) content, and the oil is rich in the essential fatty acids omega-3 linolenic acid (≈45-53% of total fat content) and omega-6 linoleic acid (≈34-39% of fat content), as well as non-essential omega-9 (≈6-10% of fat content)."
The unique thing about the sacha inchi nut and why it was chosen was because of the high proportion of unsaturated fatty acids with the high percentage of desirable omega-3 fatty acids (alpha-linolenic acid). Medium chain triglycerides (MCT) and pure essential oils are added to complete the MindWise oil blend. So essentially it is a vegetarian form of omega-3 fatty acids, along with Vitamin D3, and bioindentical CoQ-10.
Without the science terms, what does it have?
Sacha inchi seed oil
Fractionated coconut oil
Peppermint essential oil uplifting and focus effects.
Fennel essential oil with grounding effects
Anise essential oil high in trans-anethole
Lemon essential oil-contains limonene with energizing, cleansing and cardiovascular supporting properties
Lime essential oil-energizing properties
The extra bonuses inside this supplement:
Acai purée
has numerous health benefits including antioxidant and free radical scavenging properties.
Pomegranate ExtractRhododendron ExtractGPC
a natural version of choline. Choline is an essential brain nutrient.
ALCAR
also known as Acetyl-L-carnitine or ALC, is an acetylated form of L-carnitine. It is naturally produced by the body, although it is broken down in the blood to carnitine, which is used by the body to transport fatty acids into the mitochondria for breakdown. It is important at the cellular level. (
reference
)
CoQ10
is found in every cell of the body. Your body makes CoQ10, and your cells use it to produce energy your body needs for cell maintenance. It also functions as an antioxidant, which protects the body from damage caused by harmful molecules. CoQ10 is naturally present in small amounts in a wide variety of foods, but levels are particularly high in organ meats such a liver, mackerel, sardines, and peanuts.
Tumeric
used in Indian & Chinese health for centuries. Particularly used for inflammation. (
reference
)
Vitamin D3
to support the musculoskeletal system and immune system health. (
reference
)
Stevia
for natural sweetener
For optimal effect adults should follow initial dose schedule for 7-10 days followed by maintenance schedule. Children (4-12) should follow children's schedule. Should be taken with a meal. Shake well before use.
Adult Initial Dose: take 2 tablespoons (6 teaspoons) once daily for the first 7-10 days.
Adult Maintenance Dose: take 1 tablespoon (3 teaspoons) once daily or as needed.
Child Dose: take 1-2 teaspoons once daily. Not recommended for children under 4.
**As with all supplements, consult your healthcare provider to discuss prior to beginning especially if you have underlying medical issues. For heart and brain health not meant to diagnose, treat, or cure.