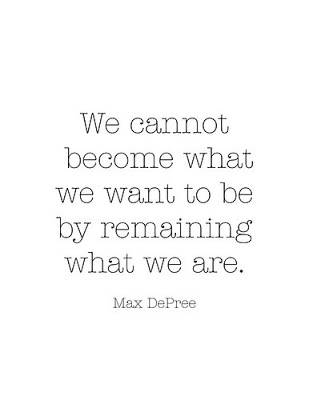 10/08/2017 11:19 AM Central
I am about to embark on a new journey. Although I've done a lot of elimination of foods already this will really be the test of what impact food has on my body. Gluten and dairy won't be hard to give up because I already know that days I go without I feel so much more energy and less joint pain and stiffness. Not too mention my GI tract goes into a state of zen when I eat right. But no sugar, no caffeine, no alcohol and vegan? What does that leave right?
Here are just a few things one veteran of this 21 day cleanse had to say about what she learned from this expereience:
1. How to identify real hunger versus emotional hunger.
2. Sugar was not her friend.
3. Gluten gave her brain fog.
4. Tequila is truly the best alcohol choice for her body.
5. She needed less sleep when she ate clean.
6. Her aches and pains basically went away.
7. She craved smoothies like nobody's business.
8. Coffee made her feel crazy.
9. Grains are not as awesome as she once thought.
10. Eating out on a clean program diet is not that difficult.
11. Cheat when you want — just make sure you appreciate the hell out of it.
12. You can still be social.
13. She feels much sexier, leaner, and has a healthy glow.
14. Costco is a mecca for smoothie ingredients.
15. Pooping has never been so good.
16. People will react very differently.
17. She now consciously chooses every single thing that goes into her body
18. Treat breakfast as a time for "breaking the fast."
19. Including friends is fun.
20. After doing this, she felt like she really could do anything.
Does this sound good to you? I mean seriously she said one week into her diet, all of her pain she had been living with chronically for years from an accident was gone. She lost weight, lost the stomach bloat, and water weight and her skin glowed. She saved money from going without lattes (look out Starbucks, 21 days of not investing may leave me more budget for oils!). Her sleep cycles regulated and she was waking up with pep in her step.
If it weren't for my own health gains thus far I might be hesitant to believe how fast this can all take place but after watching the first group go thru this cleanse with Lindsey Elmore and the photos of the before and afters I have no doubt that our bodies respond quickly. So who wants to join me? It will be more fun with friends just like Amy said. My vita-mix is ready and I'm inspired to see what changes my family will see for Thanksgiving!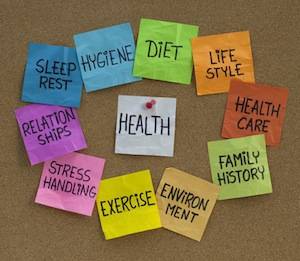 09/25/2017 10:13 PM Central
Each you following my page hopefully understand how passionate I am about the association between the mind and the body. Stress does cause disease, and in the case of my dear friend, it lead to a stroke. At what point do we chose to put ourselves first. Is our own personal health a value to us? It isn't until it is taken away in a moment.
Does this make you pause and think? What are YOU doing to manage your stress levels and support your body? Do you want to go on living that life of pain, fatigue, headaches, or stomach problems? I don't want to see another friend ignore their body's warning signs. I want you to step up and chose to make yourself the priority.
If you know my story, you know that western medicine had given up on me. They said I had exhausted all the treatments they had available, and that was from Cleveland Clinic. I didn't accept that and I reached back to my alternative interests. Back to eastern medicine.
But it's not just about oils. I can tell you that those oils made a difference in altering my mood and helping me find the motivation to start searching for more healthy habits. Changing my diet was a big step, don't ever let someone tell you that the gut has nothing to do with your overall health. The gut and the brain work together...did you know that stress levels can raise your blood sugar, impair digestion and cause hormone changes?
Acupuncture has played a part in my life for the past 13 years off/on because I can feel the difference. yes, there is a cost to it, but when you are living a life of constant fatigue and hopelessness, just to feel normal is well worth it. When will eastern medicine and alternative treatments be covered by insurance? When will western medicine accept that there are alternatives out there that are changing lives and giving hope to millions with chronic disease?
In recent years, it has been acknowledged by health care leaders, politicians, and socioeconomic analysts alike that one major flaw of the U.S. health care system is its focus on acute and episodic care, which means we are neglecting other fundamental health issues underlying the prevalence of chronic disease. According to the Centers for Disease Control and Prevention (CDC), 70 percent of all deaths are due to chronic disease, and the cost of chronic care exceeds $1.5 trillion a year, or 75 percent of all medical expenses. Only a fraction of our budget is spent on prevention and health promotion, despite evidence that prevention can do much to reduce the burden of chronic disease. Did you know that over 90% of doctors visits are estimated to be for stress related disease processes?
If the ultimate goal really is to get the patient better, through the use of safe, effective, less-invasive interventions whenever possible, then why are we not seeing a rise in integrative medicine where we are incorporating both conventional and other healing modalities? It shouldn't be about choosing one over the other. In the best interest of the patient we should be looking at the entire person.
It would be my vision that one day insurance will help cover the patient's choice to pick which therapeutic modality will work best for them without the burden of the cost. For my friend, she didn't think she had the money to invest in supplements or oils. So I leave you with this: What would it mean to your entire family if everything I have taught you or shown you about these oils was true. That they could change your life. Would it be worth the investment?