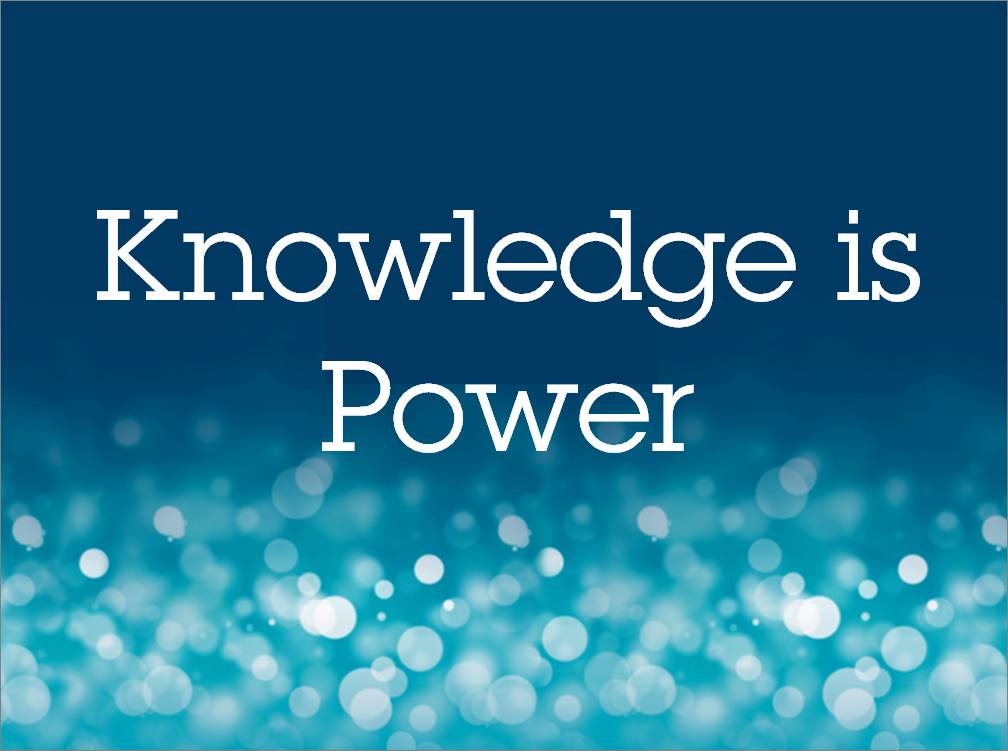 03/14/2017 01:39 PM Central
I'm Irish, and being that it is St. Patrick's day week I was looking for some smart Irish proverb about knowledge and educating when I kept coming back to this popular proverb (not specified):
'Knowledge is power'
which means
that knowledge is more powerful than physical strength and no great work can be done without knowledge.
But why am I writing about this today? I believe that I have made my own luck in life by educating myself; in nursing, crafts, lupus, and now essential oils. I have spent time learning about these things and empowering myself by learning more. I don't believe that you can prosper without knowledge. And really, there is no end to knowledge. There is no limit to what a person can learn. Even by living with lupus, I am still learning new things about the disease. But I have made progress by embracing what knowledge I have and doing something with it. I didn't develop myself and make progress by physical strength, it was by knowledge.
So now I turn that to the aromatherapy world. These are the things I dream about:
-I want each of you to to have the knowledge on essential oils that you can teach others.
-I want you to have the resources you need as "students" of aromatherapy to use your oils to their maximum potential.
-I want to be the aromatherapist that has the knowledge to help figure out what oils will best meet the client's specific needs.
-I want to have the research and knowledge to speak and promote essential oils to everyone, including the non believers.
-I want to be that oil lady you trust because she "knows" her stuff.
When I teach my classes, I like to remind each of you the knowledge is key. It is the key because otherwise you will put that pretty bottle on a shelf in a closet and not look back at it. That makes me sad. I want you to use the oils to their potential to maximize your journey to wellness and abundance. You need to know that resources are in apps, books, Facebook groups, by calling or emailing me. If I don't know the answer, I will find out because by doing that I will learn something more too.
For everyone who asks me how I got these amazing results and turn around in my health, I remind them that I looked and looked some more for answers. I didn't stop learning. Thru that learning I have found joy and purpose. I keep asking questions and expanding my web of resources. Don't be shy. By building up your own knowledge you will find yourself immersed in power when you start learning more. When you are ready to learn more, reach out to me and I will do what I can to guide you to what you need.
Upcoming opportunities to learn with me:
Sunday, March 19th with my friend Jess Taskey
Thursday, March 30th at Good Samaritan Hospital (Aromatherapy: Where is it's place in healthcare)
Saturday, April 1st with my friend Nila Bormann
Saturday, April 8th with Dr. Judy McBeth (Essential oils and pets)
Saturday, April 22nd in Wisconsin with my Mom, Diana Fleming
I am also available to do zoom calls or online classes by scheduling. I love to share. I am passionate about the oils and I am driven to educate others to spread the wealth of power from knowledge.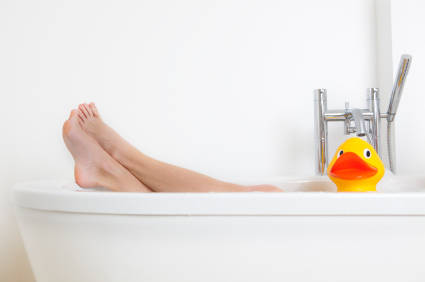 02/20/2017 11:24 AM Central
I used sing the praises of "Calgon, take me away" with romantic images of a relaxing bubble bath, candles and soft music. My body rebelled against those and I almost always ended up with a urinary track infection. It took all the joy out of a relaxing bath thats for sure! But since I fell into to the world of essential oils, I have discovered the power and benefits of a good detox bath and I am now a bath whore without the fear of after effects.
So why take a detox bath in the first place? In today's world we are exposed to more toxins than ever before. They are everywhere! In air we breath, in our food, the medications we take, and the products we use everyday. Detoxification is a natural process our body attempts to do on its own, but when overloaded, the metabolic toxins build up and we get sick. Functional medicine expert, Dr. Mark Hyman, puts it this way, "problems with detoxification is one root of illness. If you feel lousy, it's likely you're toxic." A detox bath encourages the body to efficiently flush out toxins. So the magic to my turn around in my disease? Perhaps because I did frequent baths to help support my own body's ability to detoxify and get rid of the waste, while I made lifestyle changes to minimize my exposure to toxins.
The physiology of it? Your liver removes toxins and metabolic waste from the body by converting them to water -soluble compounds. At this point, the water-soluble compounds can be eliminated from the body in your urine. There are products that are not water-soluble and are transformed by the liver and excreted in the bile. The bile is then transported to the intestines and excreted through your bowels. Leftover toxins that are not eliminated or completely removed by either of these processes can be eliminated through our skin (http://healthylivinghowto.com/detoxification-part-i-healing-waters).
Typically, a detox bath is made with Epsom salt also known as magnesium sulfate. It is named after the natural saline spring in Epsom, England where it was discovered (Epsom Salt Cures) The body needs magnesium and sulfate for your health. Magnesium helps regulate the activity of over 300 enzymes and aids in many key functions of the body. Sulfate plays a role in improving nutrient absorption, flushing harmful toxins from the cells and relieving pain in various parts of the body. The link above suggests that not only does epsom salt draw out toxins, but it has
health benefits of its own
:
Ease stress and improves sleep and concentration
Help muscles and nerves function properly
Help prevent artery hardening and blood clots
Make insulin more effective
Reduce inflammation to relieve pain and muscle cramps
Improve oxygen use
Flush toxins
Improve absorption of nutrients
Help form joint proteins, brain tissue and mucin proteins
Help prevent or ease migraine headaches
Epsom Salt Cures: The Healing Power of Epsom Salts on the Body, Mind and Soul, by Abigail Coleman, gives you an in depth description of how epsom salts can work in each of these areas. If you really want to know the "why" behind it, I suggest you download this short book! It also provides you with bath mediations and bath solutions to maximize your experience! Did you know you can also use the salts for household cleaning, in the garden and beauty care? They are pretty amazing and simple gems!
There are many ways to do a detox bath. I have included this link to where I started. This gave me the basic recipe that I twek here and there. I love my oils and generally try to formulate a mix totaling 20-30 drops in a bath. If I am using citrus oils or warming oils like oregano that can cause snesitivity to the skin, I will add a tablespoon of sweet almond oil to my bath mix. My most important tip is drinking that water!! Don't forget the value in replacing your fluid with clean water. Check out
http://www.wikihow.com/Take-a-Detox-Bath
to get started today!
Your body will thank you! Go oil up and declare today a bath day!