Nov 19, 2016 05:27 PM Central
Elvie Look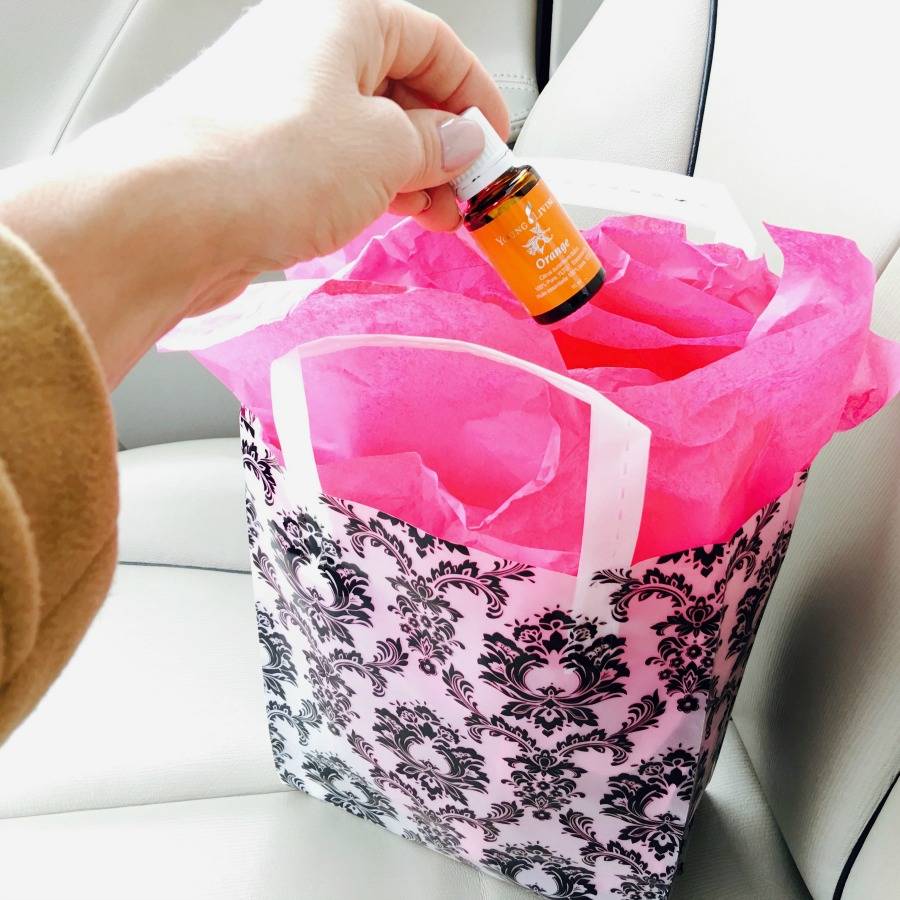 So I was out and about doing my errands feeling really happy today. Coming home I was going to make a turn, and then realized right away I was turning one road too soon. I looked behind and saw a long long lineup of traffic that I would have held up, I was still moving, so I shut off my turn signal and kept going. Well.... you should have seen the glare the man in the oncoming traffic gave me. He wasn't going anywhere anytime soon as the traffic was insane. Buddy, I hope that made you feel better, a glare must have given you so much satisfaction. Did HE never make a mistake? Is HE perfect? It is so sad how some people's fuses are so short. BUT, now I am feeling ticked off at him for ruining my day!
Wouldn't it be great if you could walk into a store and buy lifelong happiness? And then it hit me.... why am I handing over the power of my happiness to HIM! He is not worthy of that power. And to fix this and get my day back on track, I have just the antidote! When you feel stressed, or someone is rude to you, or something ticks you off, do you wanna know what to do?
You, pay it forward with a kindness!
Earlier this week I met an esthetician who told me she lost her dad this year. All of her family is far away and she is living here in BC all alone. I decided to put together a nice little package of goodies, just for no other reason then to make her day, and to make mine even better! I didn't put a card in with my name, but I did throw in a bottle Orange Essential Oil, so she might figure it out. We did talk about the difference between Young Living and the other oils on the market. She was so grateful that I shared my research with her.
I chose Orange because it is known as the HAPPY oil. It is so sunny, refreshing, and uplifting. It is excellent so lift your spirits when you are feeling down or got the wintertime blues.
As a matter of fact, did you know that the air at the cliffs of Galway Bay in Ireland smell like oranges? It's true.
Let me tell you my story. When I was 17 years old and was backpacking across the British Isles and Europe with my school buddy, we spent a lot of time outdoors in Ireland and Scotland because we were hitch hiking. Wow - Ireland... A-MAZE-ING!! Gorgeous, green, beautiful Ireland. It was my favourite country of all the 14 I travelled through. We were somewhere in the county of Galway, I think it was Clifden, and standing on the cliffs. They were just stunning! The sun was shining (which was unusual, we saw a lot of rain), the ocean waves were shooting their spray, the air was misty. I closed my eyes to drink it all in and to burn this into my memory banks. The air was so refreshing... it was... it was like Oranges! Yes, it had the aroma or orange!
Then I opened my eyes, and that's when I saw Judy eating an orange!! 😑
That's okay, you never let a little embellishment ruin a good story. To this day I tell everyone how the cliffs of Galway Ireland smell like oranges!
Orange oil has so many more benefits, but I I will share just one more tidbit by way of this testimonial:
"Orange oil has become my new favorite thing about mornings. I have been putting 8 drops on my stomach as recommended by Dr. Dan Purser, MD, in a seminar at Young Living Beauty School. It's INCREDIBLE!!!
I was so tired this morning. I just took a quick break and put the orange on. Ten minutes later I was awake and ready to conquer my day! Dr. Purser said it gives a MAJOR upsurge in anti-oxidants. He said its equal to about two million Vitamin C tablets!"
You can't buy lifelong happiness in a store, but you can buy the happy oil from Young Living! If you would like to try it, I am giving away a FREE bottle of Young Living Orange essential oil to everyone who purchases the Premium Starter Kit from me from now until November 30th at midnight MST. The kit comes with a diffuser plus (11 other oils and tons of goodies) so you can diffuse some Happy into your life every single day!
My little gift of Happy To You!! Just send me an email and I'll hook you up!
Nov 15, 2016 12:30 AM Central
Elvie Look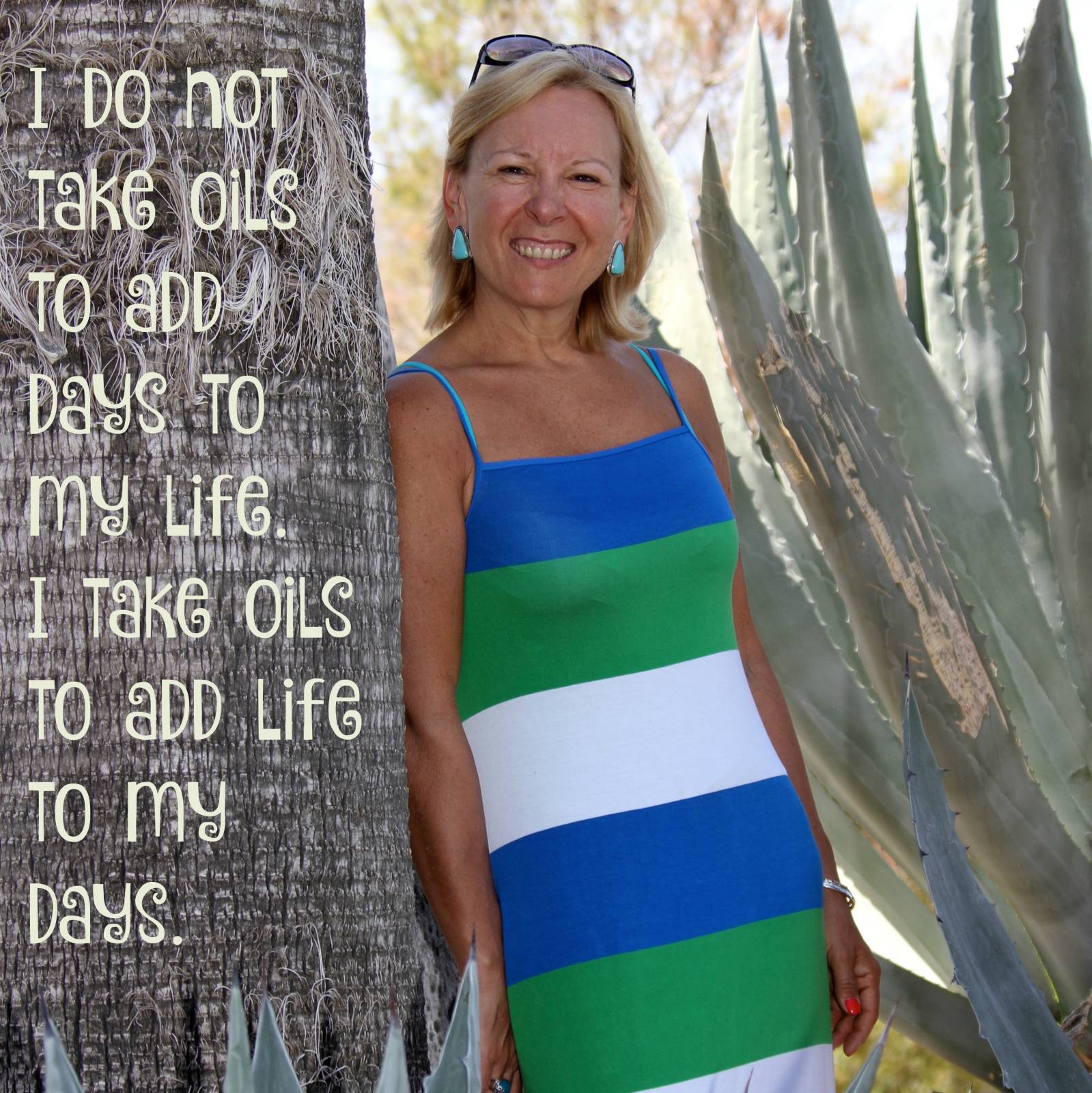 After Ken died, my health totally crashed. My fatigue was so bad that if I went out to do errands or shopping, I would spend 3 days minimum in bed recovering. Have you ever been so exhausted you could not even get up to go pee? I hated my life! Not only was I grieving for the love of my life, but how could I heal and move on if I couldn't do anything? I didn't have the energy to barbecue, to plant a garden, to plant flower pots, not even to feed the birds.
I saw everyone else making plans, taking trips, enjoying family get togethers, and here I was held prisoner by my body. I wanted to do things, but I had no energy. If I did accept an invitation out for supper, I suffered a major crash that would set me back even longer then normal, and often I would get very sick.
I finally accepted the fact this was my life... a simple quiet life... convincing myself that it wouldn't be so bad. I decided to be content with vacations on my deck, a movie, knitting an afghan, a short walk in the park.
But all the while I was taking Young Living supplements and essential oils religiously.
Then February of this year my family insisted on taking me with them to Mexico. I was scared of how I would make out. I knew I could plow through, but would have to brace myself for the crash afterwards. So off I went to the land of the sun, to play in the waves, and wiggle my toes in the sand. It was so therapeutic! Not just enjoying the sun and the ocean, but to be with my sisters and brother. This trip was a first for us, and it was so wonderful to enjoy long talks and lots of laughs.
March, no sooner did I get home when I was off on another trip, to Yellowknife Northwest Territories, for my step-daughter's winter wonderland wedding. It was my first time back to the north since Ken died. That was our home for many years. It was wonderful being with his family, enjoying bonfires, fireworks, walks on the frozen lake, a hovercraft ride, and even a wicked icy slide down the ice castle which is built right on the lake.
April my sisters again talked me into joining them in Palm Springs on yet another great deal trip. I said no, but I guess I was not very convincing . I was like a little kid in a candy store when I saw the outlets. I was unstoppable with the "Start The Car!" bargains. Shopping, swimming, tanning, dining with my family ... enjoying laughter instead of tears.
June, unfortunately, brought a huge flood to Dawson Creek, and I was busy trying to get the water away from my home. I did have some damage in my basement and have since been renovating and getting that back together.
August was a big family reunion with my sister home from Africa. We rented trailers for the family, it was like a big campout. We helped our 102 year old dad with his huge garden. Yup you heard right... my dad is 102 and still gardening!
October I was off to the Young Living Silver Retreat in Salt Lake City Utah with my niece. We, of course, shopped and learned and laughed, and shopped and learned and then laughed some more.
And of course in between I was painting all the trim on my house, enjoying company, planting flowers, feeding the birds, and all the other busy-ness summers bring.
So here I am in November wondering why I feel like I ran into a brick wall? I was a feeling bit discouraged that my fatigue is bad again. But today I took a look back at my photo stream, and I couldn't believe what I saw. I was shocked! I did all that this year?? No wonder I am sleeping all morning. At least I am not spending the day in bed. I can't believe how much I have improved since last year, or the year before.
This year I feel like I am alive, yes, I am actually living! I am doing things I never dreamt I would do again. Thank you Young Living for adding life to my days!