Dec 13, 2016 08:54 AM Central
$228+ bucks in Freebies! It's one of the perks of getting with Young Living.
For my freebies, I chose :
Dragon Time: Dragon Time™ is a blend of calming and soothing essential oils, including clary sage, which contains natural phytoestrogens - the perfect choice for when I'm cycling and having a challenging go of it. Its balancing properties make it a perfect choice for supporting normal, healthy emotions during the female monthly cycle. Dragon Time is recommended for young and mature women. Is it odd that I'm looking forward to using this? ha!
Shutran blend: Its described as "An empowering essential oil blend specially formulated for men to boost feelings of masculinity and confidence, Shutran™ is perfect for use as a cologne that appeals to both men and women." I'll be using it to make smaller cologne bottles with it, mixed with a carrier oil.
Eucalyptus Globulus Oil: I'll be using this in some blends, too.
In Aromatherapy can be used topically:
to help relieve joint or muscle pain associated with sprains, strains & rheumatoid arthritis.
or inhaled to help relieve headache.
or inhaled to reduce the symptoms of cold & cough.
I was pretty pleased open up the box!
I earned these on the Essential Rewards program. I place a monthly order, and get a percentage back! I saved up that percentage back to do a nice big order. Interested in wholesale, and our rewards program? Contact me!
L.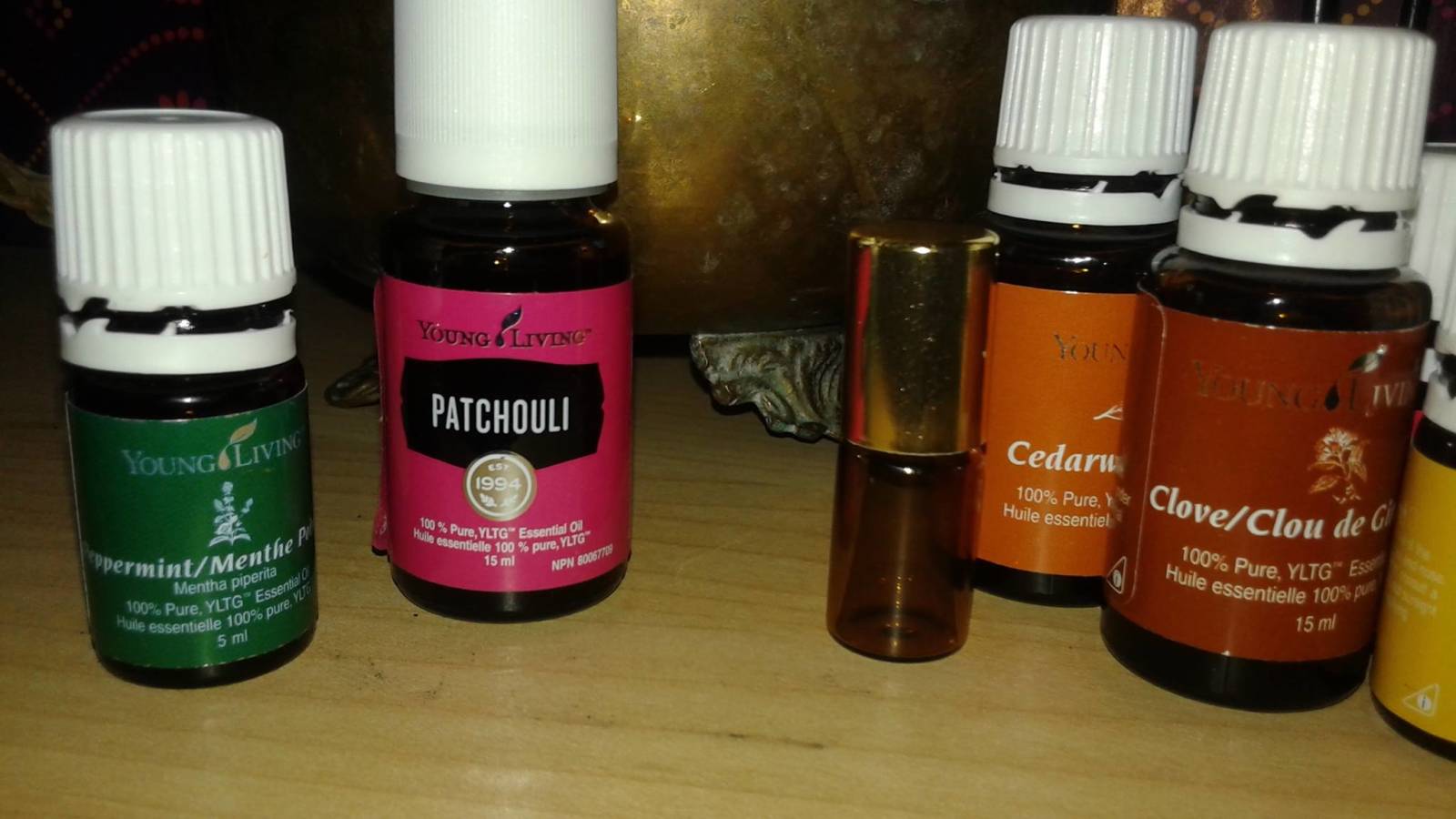 Nov 12, 2016 10:29 AM Central
This is what I've been doing with my essential oils.
I purchased some brown 3ml bottles with the steel rolling ball, and am making my own natural blends of perfume. I love that they smell so nice, and I can also talk about the magical or energetic correspondences all of the ingredients mean.
I'm using almond oil or hemp oil as my base oil, depending on the preference (if any) of the people I'm making them for.
So much fun!
Lori.