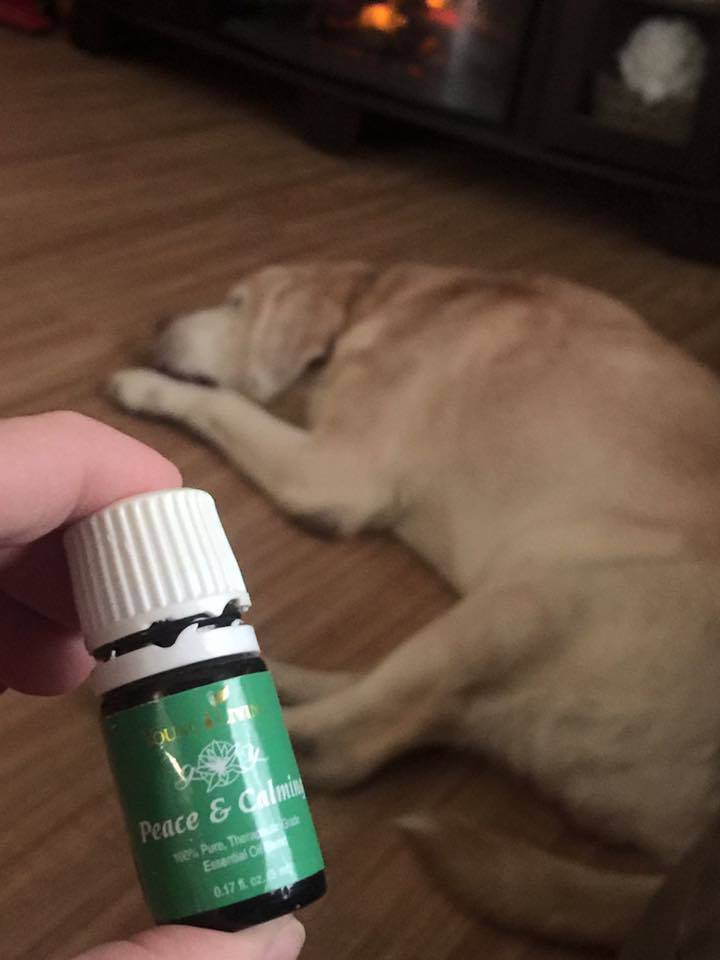 01/22/2017 02:27 PM Central
With all the wind going and thunderstorms on the radar here in Florida we're keeping peace & calming in the diffuser all day for our lab. For those who don't know.. He HATES storms! But since we've started oiling him up & diffusing, we can all finally relax!
During the month of January, Young Living will send a FREE original Peace & Calming to anyone becomes a member and purchases a starter kit!
Peace & Calming is a blend of Tangerine, Orange, Ylang Ylang, Patchouli, and Blue Tansy Essential oils that creates a relaxing environment! This oil can be used topically or aromatically!
Popular uses include: diffusing during nap time the evening hours, added to Epsom salt during a bath, properly diluted and applied topically during storms for children and animals, and properly diluted and applied topically to children or yourself/spouse for a restful nights sleep!
**Note** Since Blue Tansy essential oil is hard to source and Gary Young puts great pride into maintaining nature & the quality of YL essential oils this oil is not available year round! Instead, Gary has formulated Peace & Calming II which includes Tangerine, Orange, Ylang Ylang, Patchouli, German Chamomile, Vetiver, Cistus, Bergamot, Cassia, Davana, and Northern Lights Black Spruce essential oils to also create a relaxing environment!

11/21/2016 02:04 PM Central
At nap time and bedtime we diffuse YL's Lavender essential oil. Today we used the travel fan diffuser! This diffuser runs on batteries (4 AA) or plug and uses a fan to blow cool air through an essential oil pad which holds the oil(s) you choose! We love that it allows us to take it in the car and on the go or move it to any room when needed for nap time!
This mama missed breakfast this morning, so once nap time stared I made panacakes and topped them with Gary's True Grit NingXia Berry Syrup which includes Orange and Lemon essential oils! It's a light syrup that tastes like you've topped your breakfast with fresh berries without the mess! Andddd you can also use this syrup to make Italian soda!